Modern day marketing sits at the intersection of marketing, data, technology and product. One needs to be as much of a nerd as a marketer to succeed in the changing marketing landscape, which needs a cross-functional, integrated approach to drive results.
With the lines between these areas blurring rapidly, technology has become a necessary evil that every digital marketer needs to learn about and adapt to or face the risk of becoming obsolete soon.
It's the time of "Marketeering" – Marketing + Engineering. You should be able to do to call yourself a digital marketing tech ninja to succeed.
Learn more: Digital Marketing Tutorial: A Step-by-Step Guide To Become an Expert
Here is a checklist of 17 digital marketing skills, across various functions of online marketing:
1) How to use inspect element and change the HTML content on the page
Yes, that's the bare minimum. Learn how to use it and see the magic in real time on your HTML pages.
Useful for: A/B testing, Web Analytics, Conversion Rate Optimization and your ego.
Resources:

Zapier: Inspect Element Tutorial
Google Chrome Devtools: Inspect Styles
2) Learn how to compress and resize images
Don't be a 'noob' and sabotage your site speed with over-sized, pixelated or ill-formatted images. You do not need your engineers to do it for you, nor do you need your designers. DIY.
Useful for: Creative Development, Blogs, Site Speed, Social and your time.
Resource:
Portent Blog: Ultimate Site Speed guide for novice
Tools:
Jpeg Optimizer
3) Install, configure and implement WordPress themes and plugins
If you can't manage your CMS and play around with it on your own, then it's time you do. That right sidebar, which is ugly and needs to be replaced, and the email subscription box you want at the bottom; it's all just a few minutes away. Take charge and learn the basics!
Useful for: Content Management, CRO and to feel good
Resource:
Shoutmeloud: Beginners WordPress guide
Top Google AdWords Interview Questions and Answers
4) Learn how to create SEO friendly URLs, canonicals and no follows
URLs are not only important for the search bots to understand the content and structure of your website but equally important for your customer experience. Yes, you should bother about the URLs and be able to brief your tech teams on it. But before that, you should learn how it works.
Useful for: SEO, User Experience and your self-esteem.
Resources:
Search Engine Journal:  Five steps to SEO friendly site url structure
Quick Sprout: Data driven answers to URL structure
5) Run a simple SQL query on your database
If you can't run a select * from X order, by group, by limit query, to extract real time data from your master database, then its time you got your hands dirty on the SQL workbench and wait for a pat on the back.
Useful for: Data Analysis, Performance optimization and some swag.
Resource:
Full stack marketing blog: How and why to learn SQL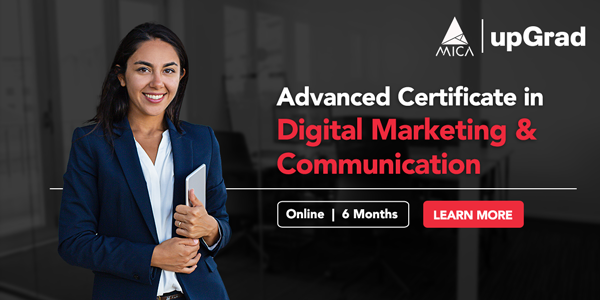 6) Know the difference between HTML, CSS & JavaScript and how they work together
Calm down. All you need to know is the difference. But if you are one of those with an itch – learn them too. All I'm recommending you to do is understand the difference between these, what they mean and how it will impact your work.
Useful for: Web Design and to save yourself some embarrassment.
Resource:
Wiki: HTML, CSS & JavaScript guide for beginners
7) How to create and edit a short video?
Here you go, something interesting to do. Video-viewing or watching is on the rise and there is no question about it. The problem, however, is – how do I make a video? And 99 other questions around it! Learn how to create a short video, edit a few frames/text, sit back and see the magic.
Useful for: Creative development, Social Media and for fun.
Resources:
Buffer: Video tools guide
Tools:
Wevideo
8) Learn how to use regular expressions
Marketing needs data. Data needs to be captured, processed and accessed. You need to identify patterns to capture, access and segment data from databases/URLs/pages. It is highly recommended that you learn how to write regular expressions and save the time and effort to get it done from the designated 'nerd'.
Useful for: Web Analytics, Data Segmentation and coolness quotient.
Resource:
Zytrax Blog: Understanding Regular Expressions
9) Implement conversion pixels in Google Tag Manager
Every digital marketer has faced the 'pixel' issue or dependence on the tech team to place your conversion pixels across pages for every affiliate, tool or platform you work with. It is frustrating to wait for that ONE pixel to be put up when you are itching to start campaigns. What could be better than to be able to do it on your own without any help!
Learn how to implement conversion pixels in google analytics, or any other tag container you use. You might need some understanding of html and JavaScript prior to this.
Useful for: Web Analytics and to put an end to the never-ending wait.
Resources:
I Pull Rank: Complete guide to Google Tag Manager
Google Developers: Tag Manager Guide
10) Difference between Title, Description, H1 and Meta tags on a page
The 'ABC' of on-page SEO and yes, you should know it. Be the curious marketing nerd and click 'view source' on every awesome page you come across and learn how to read it. For god's sake – do not use 'heading' instead of 'title,' and don't give the 'not-my-job' look when your SEO agency talks about fixing the H1s, H2s and the meta tags.
Useful for: SEO and your credibility.
Resource:
Neil Patel: SEO cheat sheet
20 On-Page and Off-Page SEO Techniques: A Checklist
11) Learn to create a basic form in one programming language
There are times when you need to add a basic form to a page and you struggle to even understand the fundamentals of it. Pick up a language, learn how to write "hello world" and then learn to create a basic input form. You might need some help from your 'techie' friend, but it's worth the ask.
Useful for: Web Design and your curiosity.
Resource:
Mozilla Developers: Web guiders HTML forms
12) Design a small wireframe in Photoshop or sketch
Immensely useful in briefing your web designers to create that perfect UI or an amazing user experience. UI/UX is one of the most important parts of building a great digital experience and digital marketing ninjas should know the basics.
Useful for: UI/UX, Customer Experience and for the designer in you.
Resource:
Tutsplus Web design: Wireframing with Sketch
13) Code a small macro in excel

Data is the best friend of a marketer and the nemesis too. Pivots, Table and Lookups are the basics and I hope you are proficient in it. How about creating some cool tools in excel which save you a hell of a lot of time and automate tasks for you? Cool, eh? Go ahead. Try and program a simple macro in excel and see the magic unfold.
Useful for: Data Analysis, Automation and your left brain.
Resource:
Analysis Tabs: Excel VBA for beginners
14) Know the difference between UI and UX
As a modern-day digital marketer, you need to understand and appreciate the difference between UI and UX. They are different skills and functions and have a specific role to play in creating a superlative customer experience. Don't be ignorant, understand the nuances.
Useful for: Designing great customer experiences and general knowledge.
Resources:
Career Foundry Blog: Difference between UX & UI layman's guide
User Testing Blog: Difference between UI & UX
15) Create and edit screen captures & GIFs
This is a must to know. Learning how to create, edit and manage on screen captures for images and videos can help you in all pieces of content making. Using GIFs can enhance your content viewing experience.
Useful for: Enhancing visual content with a creative spin.
Tools:
Tiny Take
Free Gif Maker
16) Configure an experiment in an A/B testing tool
Running your own A/B tests, configuring the experiment and setting up variables for tracking is again one of the must-know digital marketing skills. Do not rely on your product teams to run the experiments for you.
Useful for: Conversion Rate Optimization and instant results.
Resources:
Search Engine Journal: 14 CRO Tools every expert needs
Tools:
Zarget: Advanced CRO & A/B Testing tool
Snapchat Vs. Instagram Stories: Which One's For You?
17) Bypass CSS, HTML with Short Codes!
Trying to format your blogs to the next level, with tables, buttons, iframes and CSS without knowing how to code? Shortcodes provide a quick customizable guide to enable CSS HTML codes with the touch of a button without any major coding!
Useful for: Blog formatting, packaging & becoming tech independent! 
Resources:
Shortcode Ultimate: Complete collection of most used Shortcodes
BONUS for the curious and nerdy bunch:
Program a small marketing tool on your own (Idea: Code a customized campaign optimizer)
Run a usability test with the UX team
Shadow a product manager for a week
Attend the weekly tech team sprints
I hope these prove to be useful to all you new-age marketing geeks out there. Very few can claim that they have checked off all these 17 digital marketing skills of their list, but in case you are one of those perfectionists – congratulations, you are reasonably future ready!
However, always know that being complacent is the death of a marketer in this digital world. There will always be new things to learn, almost every day. So, stay curious.
Let us know how many of the above digital marketing skills you are already equipped with!
If you want to get your hands-on digital marketing, check out Advanced Certificate in Digital Marketing & Communication. 
How to make your URLs SEO-friendly?
You can improve your site's SEO score by ensuring that the URLs for each of your pages are as SEO-friendly as possible.

Now naming your URLs does not require any particular coding skill. It is very straightforward.

To begin with, the URL of your website should precisely communicate the context for the site. So, if you have a page with a contact form for visitors to contact, you call it 'contact.' Furthermore, it is best to avoid using underscores or other characters or any parameters.

Secondly, it is essential to keep your URLs short. According to SEO marketers, Google, among other search engines, is much more friendly to short URLs.

Additionally, including keywords in your URLs is a good practice and can help boost your SEO.
How important is it to make your URL SEO-friendly?
A URL is your Universal Resource Locator, i.e., your website address and all other pages off the back of that as well.

Ensuring that your site's URL is SEO-friendly goes a long way in improving your SEO rankings. Now often enough, it is likely that you will have some pages that are not so SEO friendly. There is no need to tear out your hair over them. But, in general, when at all possible, having URLs that are SEO friendly will help search engines index your site and boost your SEO rankings.

The structure of your URL is a significant ranking factor, and you should take care of it.
What is SQL query?
SQL stands for Structured Query Language. It is also called a Sequel. In short, SQL is the name for a language used to communicate with databases that store your data. If you want to pull, edit, add information to a database, you can use the SQL language to do that.
Ride the Digital Wave