Brand management, or the art of utilizing several marketing techniques to bring attention and awareness, is the ladder for brands to establish a stable base for themselves. A competitive world demands equally dynamic competitors, and the rapid growth of brands is why this area never ceases to witness emerging entities every other day. Brand management puts proven marketing techniques to use in hopes of leading any organization to the top of its niche. Conventionally, it took years for a brand to become established and gain a broad user customer base. However, modern brands and organizations can quickly become a hit with the audience thanks to digital technologies and strategies.
With the rise of various brands and small businesses, creating a new brand space and catching their admiration gets more challenging than it usually is. Simply offering high-quality service is no more the only parameter for brands to succeed. Using various strategic brand management tools to create an enjoyable experience for customers is now a focal point for brand owners. Consistent work that speaks of the brand more than you do allures people to keep returning towards your brand, but before that, establish some basic marketing strategies supporting your brand voice with its methods.
Amid the wave of proven and valued business management strategies, listed are the ten most important ones to take inspiration for a successful journey. These steps vary with the demands of the market and are liable to change accordingly.
1. Understand the brand
Strategic decisions may come after you fully comprehend the purpose of your brand to initiate the process. Before reaching out to the customers and stepping into the market to compete, understand your brand. You may have created it, but there are crannies yet to be discovered that may help to endorse it better. Start by knowing the purpose behind its establishment. What motivates the brand to choose the relevant service instead of any other, what does your brand have that no other brand can offer, or simply why should people care. The simple what, why, and where can help to know the brand better.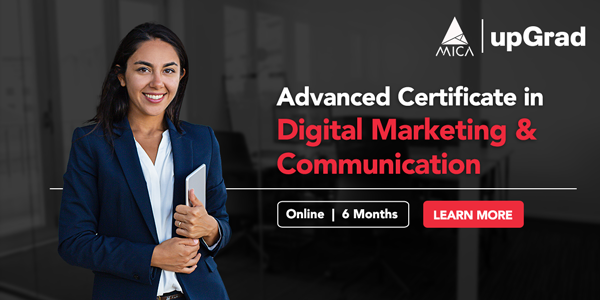 2. Research the market
Taking inspiration is a sure shot way to stay relevant, but knowing where to draw the line is equally essential. Research but don't copy. Strategic brand management involves keeping up with the trends, what competitors are taking part in, and which trends are relevant to your product. Whether it is about visuals, taglines, or products, follow your niche and dive deep to learn more about what your brand lacks or delivers more than required.
3.
Deliver the ultimate brand vision
The role of a new age customer does not simply exist till the time they consume our product. They are more than likely to explore the goals and vision of a brand they are associated with. Every brand has a story to tell. Don't be afraid to share your brand's story that encapsulates its beliefs and vision with your target customer base. Sharing beliefs serve as a great way to attract a like-minded audience, ultimately slipping into the niche around the brand's target audience. Make sure the visual aspects of a brand reflect its beliefs.
4. Highlight individuality of the brand
Among the 100+ brands of any particular product, what makes you the strongest candidate to be chosen by a buyer, ever wondered? The unique voice of a brand is what makes it different from others. This unique voice can be promoted through creative marketing techniques that target niches to gain maximum interaction. Strategic brand management identifies that individuality is more than likely to attract brand loyalty when customers understand traits to associate with the brand directly.
5. Add personality to the brand.
Talking 'to the audience always works better for reaching your target user base talking 'at' those people. The sure shot way to grow as a brand different from any other is to sprinkle an acceptable amount of personality in it. Your product may not carry a unique selling point, but the brand voice can encapsulate and win brand loyalty through its tone. Allow it to connect and reverberate with the audience. 
 6.
Identify the target audience.
Identifying your target audience is a necessity to generate content based on your customers' likes. Strategic brand management tools would only make sense if the consumer could engage and relate with them. Identifying and targeting the right audience can benefit both the business and customers to achieve their goals. Many analytical tools now allow the ease to analyze and research the clientele base interacting with your content. A perfect way to know who, where, and when your content is being consumed.
7. Symbolize your brand
Along with giving your brand individuality and tone, it is essential to grant it the right visual aesthetics to narrate its goals. Visuals are the first thing that anyone focuses on in a product. From minimalist logos to creating taglines, each aspect speaks the language of your brand, delivering a message even before you speak. Triggering awareness among the masses would require the brand to have a face to start with, and a logo is that face. Consult creative agencies to seek the best suitable option as it is one of the most important parts of strategic brand management.
8. Choosing the right marketing platform
It is crucial to pick the most relevant option to unleash your strategic marketing vigor and reach the right people. Imagine using Instagram layouts to post on Twitter – a big marketing blunder! Knowing where your target audience spends maximum time is a great way to optimize your brand reach and create a buzz for the brand. Know where your audience exists, aim for that particular area with content and relevant matter to receive the most engagement and customers.
9. Monitor development and improvement
After unleashing all your brand management strategies to endorse your brand, the crucial step of monitoring the process begins. Brand managers can use analytical tools to understand the market trends and your performance amid that push-pull. Monitoring development gives room for improvement by analyzing and including the crowd-winning ideas. No one would know your brand better than you. So, make sure to track the entire process and understand which area requires more attention and the ones doing exceptionally well.
10. A matter of consistency
Brand management practices are not time-bound – brands cannot expect fixed growth after a while. It all comes down to the consistency of brand management strategies. Effective brand asset management, tracking performance, using the right media tools, and being consistent in these efforts can bring the desired results in the long run. 
Enroll for the best Digital Marketing Certificate course online from the World's top Universities to fast-track your career.
Additional Tools to Strengthen your Brand Management Game
Implementation of brand management strategies only leads to success if created with the help of experts in the industry. Not anymore!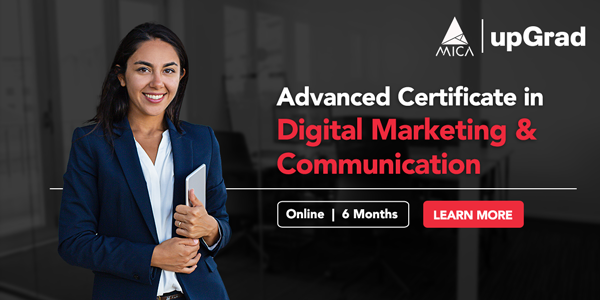 Expert-led courses on upGrad invite learners from all over the world to explore the world of brand management through their extensive learning programs. Its PG Program in Management and Professional Certificate Program in HR Management and Analytics are two great options for management aspirants. These courses are open for professionals (both freshers and experienced) and entrepreneurs looking to polish their skills! With an 85+ countries learner base, 40,000+ paid learners globally, 500,000+ working professionals impacted, upGrad strives to deliver industry-relevant courses to learners globally.
Along with the paid courses, upGrad also offers free learning programs to encourage upskilling among students and professionals. upGrad success stories are the proof of its dedicated curriculum and 360-degree career assistance that make the learning experience fun!
Conclusion
Brand management strategies differ with the brand it aims to serve or the clientele it wishes to aim for. Knowing when to implement the right brand management tool makes all the difference. If your current strategy is not working, do not be afraid to experiment. Allow creative ideas to take part in the consistent process of generating awareness.
What is successful brand management?
Brand management strategies reap successful results in bringing, maintaining, and improving brand awareness among the masses. Successful brand management is any tool that helps expand the customer base of a brand and boost revenues.
What makes a brand successful?
Brand loyalty. As long as people recognize and choose to associate with a brand, a brand can be considered successful even without effective marketing strategies in place. It should be easy for the audience to recognize relevant brand assets without a name, which undoubtedly takes a long time. Still, the right implementation of strategies can make it possible in a limited time.
Why is brand management crucial?
The lasting impression of a brand on customers is what compels them to choose your brand over others, which is only possible following a successful brand management practice.
Plan Your Management Career Now.