There was a time when web analytics was understood by web developers alone. Website owners and even online marketing professionals did not know much about the topic. However, everything has become data-driven now. It is also important to mention the digital revolution in the web world, which is changing things drastically.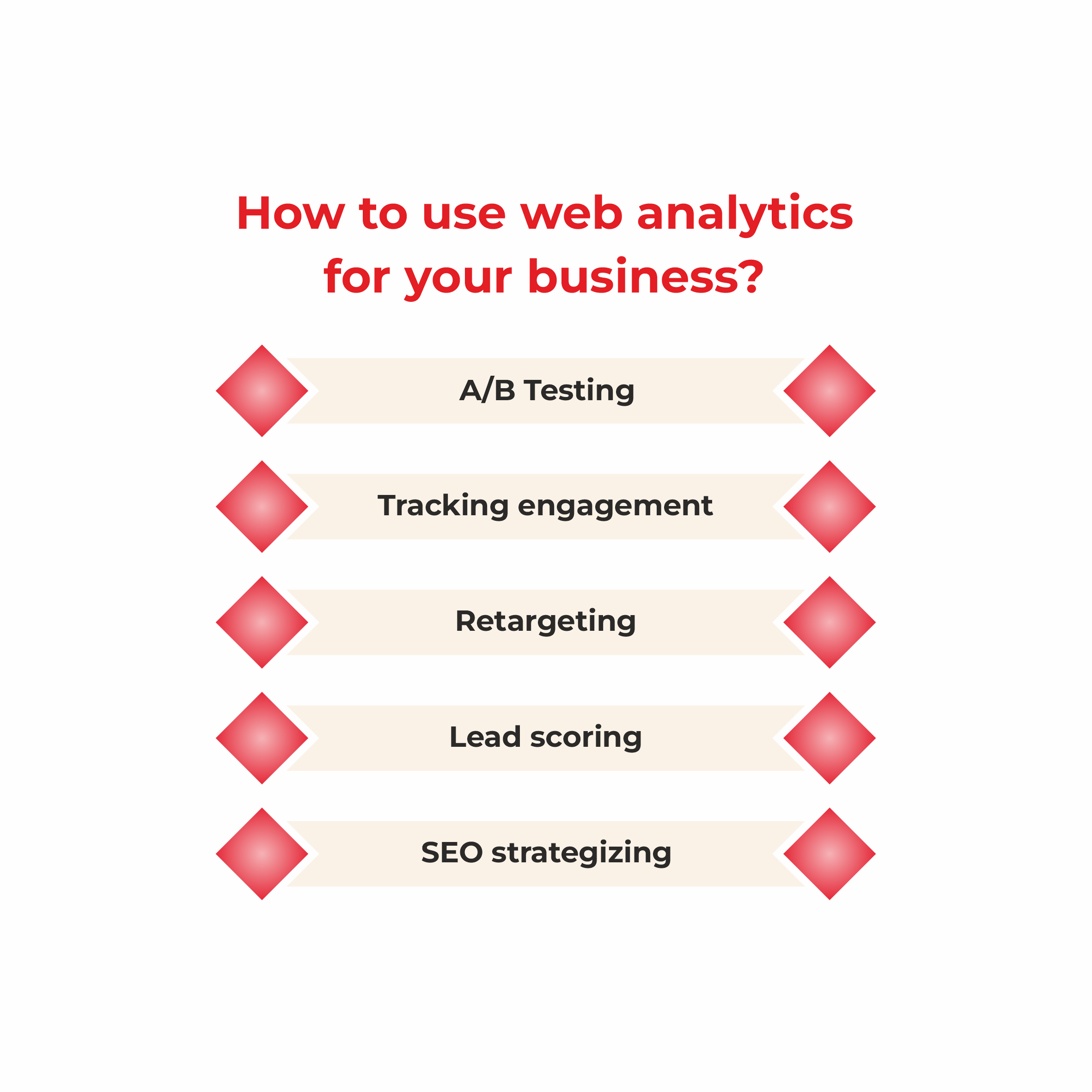 Online marketers are investing mainly in free website analytics as a business tool. As the web is expanding, brands are bound to increase their expenses on 'marketing analytics' to sustain in this cut-throat competitive market.


Over-abundance of data is a major concern in online marketing. Many think it is one of the significant web challenges analytics too. But, often, marketers cannot connect the relevant data with key performance indicators and meaningful business objectives. As a result, obtaining complete insight into the business website becomes impossible.


Many online marketers make the mistake that good numbers of social media shares or innumerable page impressions mean the business is doing great. You have to focus on how much engagement people have with your content - just seeing and sharing the content is not enough.


Online marketers analyze the web data that they obtain and represent them in the form of reports. But doing that will not suffice - web analytics has many more uses. Marketers will witness steady improvements in their campaigns by using data analytics effectively. It is an excellent way of funneling more visitors toward successful conversions.
Here are some of the most effective ways to use web analytics for your business:


A/B Testing


A professional in web analytics knows that in A/B testing, you create double versions of a single asset like an email, display ad, or even a landing page. Once done, you test the results with a particular segment of your audience. You can use web analytics to track the result of the asset on the website.


Here is one instance to clear the point. Suppose you create a landing page with a web form. In one version, you place the web form on the screen's left side, and in the other version, you place it on the screen's right side. Check which version the form completion rate is high. This will be the obvious choice for the business.


Tracking engagement


By using web analytics, you can track the engagement with your website content, particularly with your website's landing pages. Check if there are problems between form completions and click-throughs. Monitor your conversion rate. Try and understand if people respond to your CTAs by following the internal link structure. Keep an eye if the visitors 'bounce' after staying on the website for 30 seconds.


With these insights, you can understand the most engaging content. You can make suitable adjustments to the tactics for maximizing brand awareness and lead acquisition.


Retargeting


If you judiciously use retargeting ads, you can bring back visitors to your website. Web analytics plays a major role in managing retargeting ads. By using web analytics, it is possible to track conversion goals for URLs that contain specific keywords or particular URLs in general. When a prospective customer makes a purchase or shows signs of conversion, analytics shut off the ads. Ad performance tracking is possible in real-time, including clicks, ad spend, conversions, and impressions.


Lead scoring


You might not know that web analytics is an integral part of lead scoring. The purpose of lead scoring is to track leads and prospects when they subscribe to the website, browse through various pages on the website, register with the website, download assets from the website, and share website content. In the background, a web analytics engine processes all these events. Post-processing, the allocation of events takes place to particular contact profiles.


SEO strategy


Your business website can do nothing without proper search engine optimization. At the same time, you cannot undermine the importance of web analytics for your business website. It is essential to follow a proper SEO strategy with an end-to-end approach. You have first to enlist all your vital keywords. Then develop quality content around the keywords. Lastly, use web analytics to track the website's rankings and performance.