Students from non-business backgrounds can choose to pursue an MBA in Sales and Marketing, keeping in mind that they match a few criteria for eligibility for an MBA program.
A. You must possess a minimum of 50% marks from a recognised institution as a candidate.
B. You must have a Bachelor's degree certificate in BBA, B.Com, and the like.
C. You must appear for an entrance exam like CAT, CMAT, IIFT, and IBSAT. Conducted by reputed agencies, these entrance exams pave the way for you to be admitted to the choicest institutions.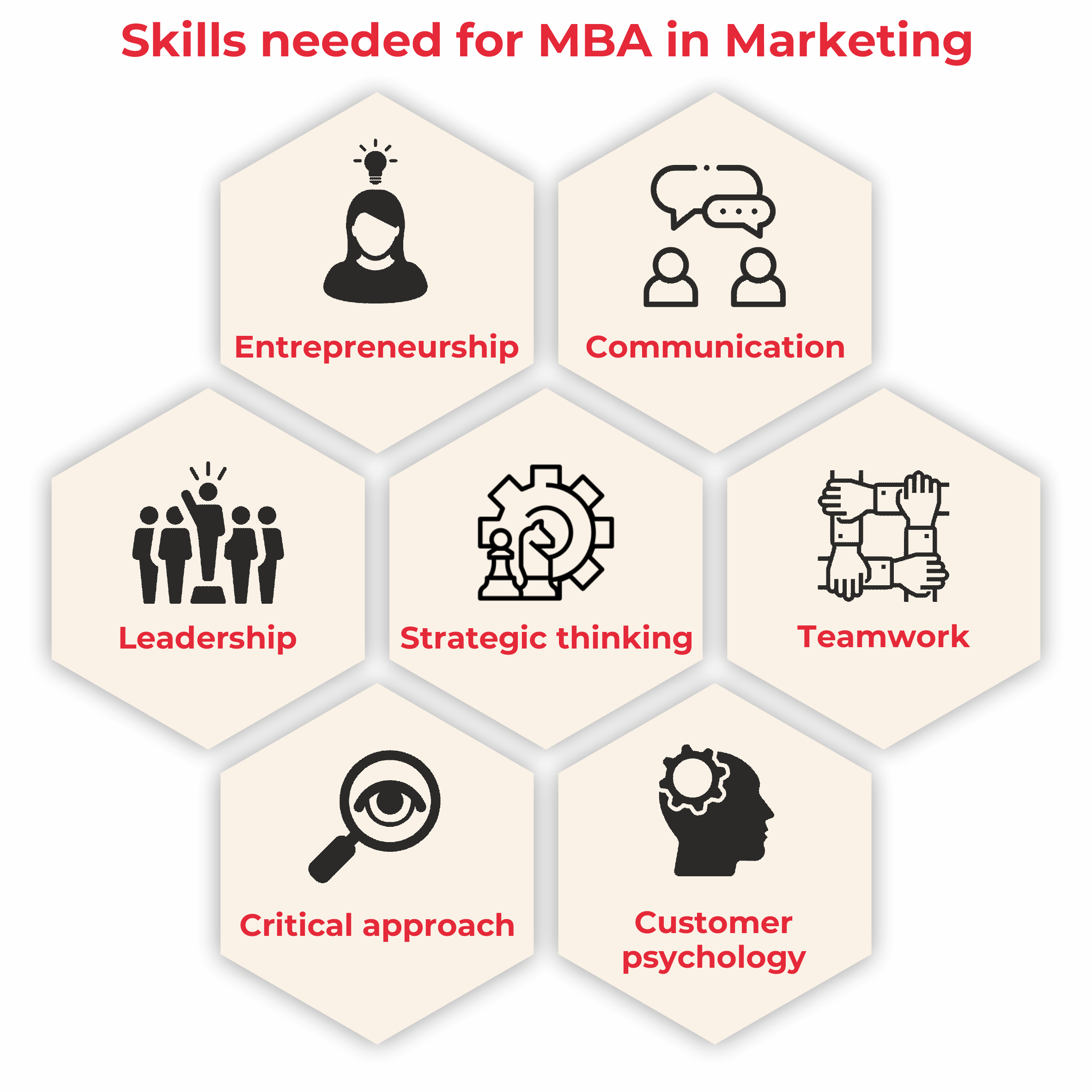 Skillset- You will be expected to possess the following skillset to pursue an MBA in Sales and Marketing.
I.Entrepreneurship Skills- These skills assist you in judgment and help you identify a market gap, enabling you to fill the void with your business. Besides, having a technical understanding of your organisation will only help you make a dynamic change.
II.Communication Skills- You must be able to make an outstanding effort towards communicating with your counterparts and conveying messages at all levels.
III.Leadership skills- A natural leader can turn tables anytime and tackle an adverse situation. You must also be zealous to make reforms and inspire others in the journey.
IV.Strategic thinking- To try out new ideas according to the situation's needs is the most critical skill when managing a group of people or an organisation. Thinking out of the box sets a businessperson from the rest.
V.Teamwork- Understanding what works best and what doesn't is the first step toward evaluating the effort put forward by your group. It would help if you synchronised yourself with the group morale to deliver the best performance.
VI.Critical Approach- You must often deal with critical decisions to ensure that your organisation lives up to its level. Whether changing the layout of work or evaluating certain aspects of your work environment, you must take a decisive step, keeping in mind what is best for your organisation.
VII.Customer psychology- Customer psychology is the speciality in psychology that dictates how customers base their thoughts, behaviour, and feelings on their shopping patterns. It deals with the market behaviour of customers on the whole.
VIII. Other required skills include negotiation, analytical thinking, determining target audiences, time management and vice versa.