Management skills comprise certain attributes and abilities that help fulfil set goals in an organization. With the fast-changing world and diversifying demands, managers need to be agile, resilient, and aware.
From top leaders to intermediate supervisors, management skills are necessary at all levels. A manager that fosters quality management skills is able to move forward with the company's vision, missions, and goals.
So, here's looking at the top management skills that can enhance your management career.
Basic Management Skills
A manager needs adequate learning and practical experiences to develop the skills required for management. According to psychologist Robert Katz, there are three primary types of management skills that help maintain an uninterrupted flow of activities in an organization. These are: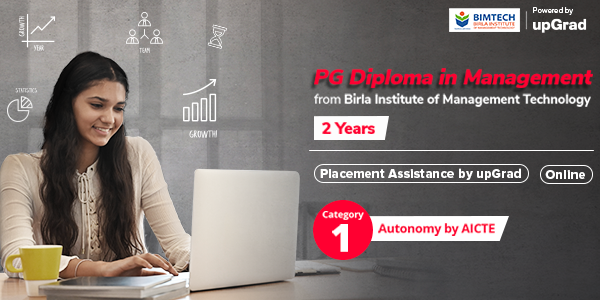 1. Conceptual Skills
These represent the knowledge and ability of a manager to formulate ideas and develop abstract thinking capacities. These skills help strategize concepts, analyze and diagnose problems, if any, and find creative solutions. They also help a manager identify and predict issues that the organization is likely to face in the future based on data and insights. This allows them to conceptualize plans accordingly while mitigating risks.
2. Interpersonal Skills
In an organization, the most important role of a manager is to interact with team members, clients, customers, and potential business prospects. They must lead, guide, and mentor teams appropriately to keep employees motivated to work efficiently. It also assists in tackling issues with subordinates or co-workers. Thus, a manager must know how to unleash the full potential of their employees and teams.
Check out our management courses to upskill yourself.
3. Technical Skills
A competent manager must know how to apply standard industry techniques and best practices to tackle a situation and achieve company objectives. Technical skills involve operating machines, software, production tools, and other industry-specific technologies. However, these skills are not just limited to that. It also involves designing different products and services, boosting sales, and marketing them. Naturally, role-related technical competencies are key to managing and executing effectively.
Top 8 Skills You Need to Become a Successful Manager
Here are the topmost desired skills that can help fine-tune your management style, produce better outputs, and advance your career:
1. Excellent management capacities
A manager is responsible for the smooth functioning of all departments under them. Different divisions must work in cohesion while employing productive and collaborative practices to achieve an objective. As a manager, you must oversee these proceedings.
Here are a few things you can do to achieve this:
Have strategic planning and execution skills in place at the divisional and functional levels.

Positively influence and motivate teams by leveraging your organizational and communication skills.

Take decisions based on data and insights.

Be able to analyze the business environment for opportunities and translate them into competitive strategies for sustainable growth.

Sharpen your business, collaborative, and leadership skills to efficiently implement strategies to improve marketing and sales.
To be a good manager, you must be able to forge meaningful connections with your team members. It will add value to your management and create a less stressful environment with higher productivity and engagement from team members.
It also involves introspection and an honest evaluation of your strengths and weaknesses. Managers can easily pave the way for their professional development with the help of self-assessment. One can also turn to trusted colleagues to gain better insight into their managerial tendencies.
upGrad's Exclusive Management Webinar for you –
RevOps – Your next big bet to predictability
2. An ability to guide and support team members
Regular training and mentorship are crucial to ensuring consistency in workflow management and improving overall performance. A manager must appropriately guide and support team members by investing time in honing their craft and providing insight wherever necessary. There must be reliable tools in place to analyze individual performances of team members so managers can provide constructive feedback.
Also Read: Top Career Options in Management to Choose
Explore our Popular Management Courses
3. Ability to plan strategically
Effective business strategies aid in better evaluation of future opportunities, allocation of resources, and overall sustainability of a business. A manager should conduct brainstorming sessions to devise effective business strategies using their expertise and analytical thinking abilities. They must also use the right tools, metrics, and practices in place to ensure the proper execution of a plan.
A manager who possesses strategic thinking skills can confidently identify the best plans for an organization and make actionable decisions.
4. Analytical skills to prepare financial reports
A manager should be able to analyze organizational objectives to accurately infer the extent of profit and loss the company will incur in a given period. Therefore, it is imperative to master cost evaluation so there is clarity on the number of resources and funds that will be spent. Getting a robust hold on these financial and analytical skills will go a long way in improving your management career.
5. Ability to resolve conflicts
Managers are expected to handle people from different backgrounds and tactically bind them to achieve a common objective. And it's not uncommon for conflicts and clashes to arise within a diversified team. If this happens too frequently, it can affect the morale of a team and hinder the overall progress of an organization.
A manager should possess a relatively high degree of emotional intelligence to deal with such strenuous situations. They must know to stay calm under stressful situations and prioritize creating a positive and peaceful environment to work in. Any conflicts between team members can be resolved by giving them space to address their problems and reach an understanding.
Top Management Skills to Learn
Strong communication skills
A manager needs to communicate information in a way that team members buy into his vision and goals and feel motivated to achieve them. Further, it is important to ensure everyone in the team is on the same page for optimal productivity.
This also requires effective speaking and listening skills to maintain the much-needed flow of information between the senior m
anagement and staff members.
As a manager, you are responsible for negotiating a contract or business with potential clients or business owners. It is in your interest to be well-versed with tactful techniques of negotiation so you can plan your strategies accordingly. This is an essential skill to possess when it comes to the allocation of resources for a project, establishing a supply chain for a new product or service, or funding a new initiative.
However, negotiation skills and a persuasive attitude require practice and on-the-job experience. While at it, it is important to remember that you plan every stage of negotiation strategically and well in advance.
Ability to make data-driven decisions
Managers face complex business problems regularly. They require sound decision-making skills to solve problems. A crucial part of the decision-making process is acknowledging everyone who participated in the decision-making process.
The different perspectives of your team members will lead to debates and eventually give birth to effective ideas. Once a decision is finalized, it will ensure that all team members are equally committed to implementing it.
Also Read: Nature and Scope of Management
Our Top Management Articles
Upgrade your Management Skills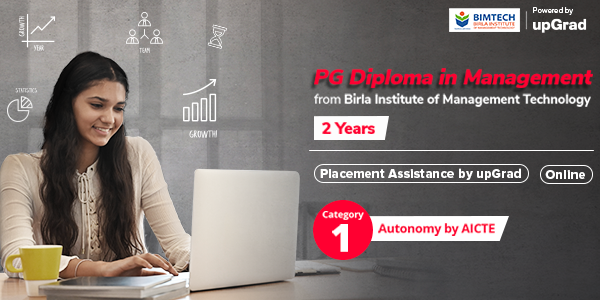 All management professionals should possess skills that allow them to effectively manage and contribute to the growth of an organization.
Luckily there are many online courses you can take up to master your management skills and get a step closer to your dream job, such as upGrad's Global Professional Certificate in Effective Leadership & Management. The course is specifically designed to help managers lead and motivate, handle diversity in the workplace, improve their decision-making process, and master communication and people skills. In just three months, aspiring and transitioning managers can earn a certification from Michigan State University.
Check out our Marketing courses online from the World's top Universities. Earn Masters, Executive PGP, or Advanced Certificate Programs to fast-track your career.