Management career briefly involves managing skills- resources, meeting deadlines and, handling difficult situations and making tough choices. A manager's role is vital in any organisation to meet the organisational goals and meet the expected job satisfaction goals of the team members.
Management roles are often high-demand and high-paying roles. Companies pay considerably higher salaries to retain skilled managers. But given the high-pay income, a manager must acquire certain key skills, have a proactive approach towards learning new techniques and be open to new challenges and be self-motivated to resolve them effectively. Learn more about the top career options in management to choose from.
Manager roles are achieved by experience, relevant industry knowledge, decision-making abilities, and leadership qualities. However, one can gain a formal Master's in Business Administration degree (MBA) in their relevant field to swiftly climb the corporate ladder.
An MBA degree provides a formal education on the various functions in a company i.e., Finance, Marketing, HR, Operations etc.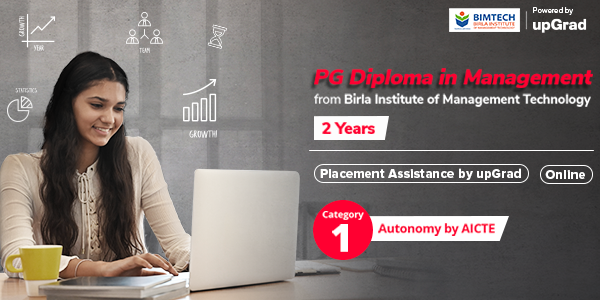 A few MBA degrees are furthermore specific in the field of; International Business, Information Technology (IT), Rural Management, Health Care, and Logistics. However, an MBA degree only provides formal and industry-specific training for candidates to be prepared for various key technical roles.
This article further explains the types of other key skills required by an MBA graduate apart from the formal degree certificate to gain the right entry in the desired role and further jump the career ladder to become an effective manager and a leader.
Check out our management courses to upskill yourself.
Top Management Skills
1. Leadership
As cliché as this sounds leadership skills are still the most crucial and quintessential skills evaluated in a candidate during the interview and in during performance at given tasks. Leadership skills should not be confused with the ability to command and assign tasks and roles to fellow members or subordinates.
Leadership skills are evaluated based on how an individual handles a high-pressure situation, initiates solutions proactively for the team, helps fellow team members with acquired knowledge and is ready to face challenges and own the assigned projects entirely.
Leadership is not an inborn skill, but it can be an acquired skill with practice.
The candidate can simply take charge of tasks assigned and accomplish them responsibly along with understanding the risks and mitigating them with probable solutions.
The leadership skills sets you apart from the crowd. The professionals having this skills ooze out confidence, ownership and sense of leading a team.
They get recognised by the management and their peers. The professionals with leadership qualities maintain a sophisticated approach towards their work, as they do not pull down others but rather uplift their team members and help them in their tasks.
Leadership qualities come in utmost handy in times of crisis; when everyone in the team is demotivated and fearful, the professionals having leadership qualities motivate them to achieve the shared goal. This allows the leaders to achieve maximum productivity in the workspace.
2. Pre-Planning and Strategic Thinking
Pre-planning and foresight of the functional goals of the company. A manager must be able to predict future trends accurately by understanding the quantum of past data, statistics, and trend lines and analyse the various cohorts to make an accurate strategy for the future.
The key skills required by a managerial candidate include analytical and critical thinking, decision-making skills, profound knowledge of industry trends and comfortable understanding the statistical data.
One must be aware of effectively using various data management tools such as Microsoft Advance Excel, R, Tableau, SPSS, Google Analytics, MSTR and SQL.
Certification along with a hands-on experience with these basic data analysis tools is mandatory for today's contemporary managers.
Strategic thinking and pre-panning allow professionals to optimise the resources available to them to their best use.
Strategic planning can mitigate any damage. When the team goes by the plan, they can be well prepared for future shortcomings.
The leaders can help their team achieve the goals by dissecting the plan into parts, thus making it seem much more achievable. This makes pre-planning and strategic planning a trait that is a prerequisite to success.
Explore our Popular Management Courses
3. Communication and Soft Skills
A manager's job is not restricted to one's own desk; one must continuously communicate with various cross-functional teams, understand, and interpret information accurately and respond sensibly to effectively manage the workflow.
A manager must be soft-spoken, gentle in tone and should always be a good listener. As managing cross-functional communication catastrophe is a part of the unspoken managerial job description, a manager must have excellent people management skills.
Soft and communication skills allow professionals to work with different teams effortlessly as they are able to communicate effectively and listen actively to what others have to say.
This way, the goals get achieved and most importantly, the harmony and collaboration among the teams stay intact. Soft skills allow professionals to stay not only competitive but also productive.
These skills are required by the leaders and everyone in the group. Soft skills activate emotional intelligence, empathy, time management and much more.
4. Managing Workforce and Job Delegation
Manager's job is majorly about planning, strategizing and execution but is not limited to that. A manager along with his own task must assign and manage the task of his own team members. Constant monitoring of the performance of one's subordinates.
Understanding the capabilities of each team member, resolving a dispute among the team members, delegating satisfying job roles to each team member and reviewing their performance effectively.
A manager's job is to create a constant balance between understanding the business goals and providing a healthy workspace for one's team members.
Effective delegation of workload is a sign of an efficient leader. Workload delegation must be balanced and equally divided among team members.
If the manager's attitude is positive, and open to ideas and their goal is to create a healthy atmosphere for its team member, the work productivity often multiplies, and team goals are met sooner.
A manager himself cannot have a laidback attitude. An Unorganised, sloppy, unpunctuality and lack of self-discipline attitude will further set a bad example for the entire team.
Hence, a manager should have a healthy work practice for himself to become an ideal role model for their team members.
upGrad's Exclusive Management Webinar for you –
RevOps – Your next big bet to predictability
5. Technical and Business Awareness
A management institute, though it provides a formal education certificate, a manager's learning and understanding of new paradigms of business never really stops.
A manager must constantly grasp new concepts and constantly upgrade oneself.
A manager must learn new industry standards and new practices and keep a check on the competition's movements. A manager himself should be proficient in the skills required before leading a team of skilled workforce.
A manager's job role is also to understand the business goals and how one's team goals can contribute to that. He should be well cognizant of the current trends in the business sector, in the organisation is doing commerce in and must be aware of the various political, environmental, social, economic, technological changes around him.
This process of gaining knowledge is not an overnight phenomenon; it comes with years of practice and a strong dedication towards developing an efficient career.
But How can one develop these skills?
These skills are not in-built into any individual's personality but are acquired with time.
Top Management Skills to Learn
How to Achieve These Skills?
1. Grasping New Skills and Knowledge
An individual should constantly be aware of the current industry trends by reading business articles online, newspapers and bulletins, business magazines and trade journals.
One should be aware of the current news trends and what are the major changes occurring in the industry and sector the company is operating into.
Investing one's efforts into researching what the industry demands are important. The individuals must also look into what skills the companies require.
Accordingly, individuals must also set their goals and timelines to achieve the skillsets.
2. Networking
An individual can learn and be motivated to pursue superior goals for oneself if they network with the right set of individuals.
The common saying 'Network is Your Net worth' holds true in every individual's case who aims to lead and become a successful manager in the early stages of his career.
A strong networking skill can open doors for opportunities which were otherwise never existed.
Strong networking can eventually lead you to switch jobs and achieve better leadership roles.
3. Internship & Part-time Jobs
An individual, while gaining a professional degree, must also look for work with professional organisations for early access to the corporate world.
An individual can learn and observe a lot from one's superiors and co-workers.
This would help him to understand the various nuances and skills pre-required before starting a career as a professional.
Internships allow students to get industrial exposure. Thereby, the students can implement their theoretical knowledge to practical use.
Moreover, the experience of internships gives exposure to the industry professionals, thus helping them to gain full-time job offers.
It helps to gain an advantage and accelerate one's career towards success.
Our Top Management Articles
4. Upgrading Skills
An individual can learn and upgrade oneself with various topics which are not otherwise covered in an MBA institute. A certification course can help to give an individual an edge among his peers while appearing for job interviews.
Conclusion
Constant upgrade in skills can further lead to opening doors to the job roles which are rare and pay more than industry standards.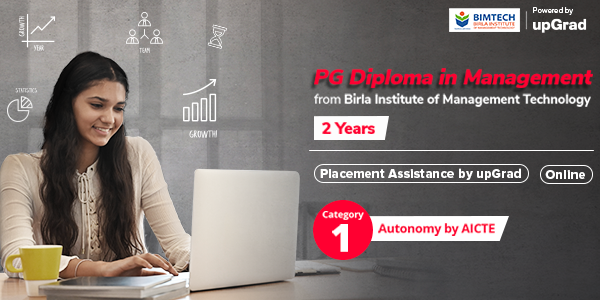 If you are keen on upgrading your career with a Management course, upGrad is offering the upGrad's Job Linked Management Program in collaboration with the PGP from IMT Ghaziabad with post-program placement opportunities.
Check out our Marketing courses online from the World's top Universities. Earn Masters, Executive PGP, or Advanced Certificate Programs to fast-track your career.
Our other programs – PG Programme in Management