Every company requires individuals with competent business management skills to meet the goals and strategies a business plan entails. Since business managers are knowledgeable of sales, marketing, accounting, overall administration, finances, and various other business disciplines, their role in business management is indispensable. Naturally, recruiters seek accomplished business managers to add value to their organization.
Usually, candidates who already possess relevant business management skills are preferred by companies. It ensures they are capable of handling operations of various departments under them.
Therefore, it is a good idea to develop an understanding of the market trends, develop your skillset and build your expertise before you apply for a job in business management.
In this article, we'll explore the factors that help keep business managers at the top of their game.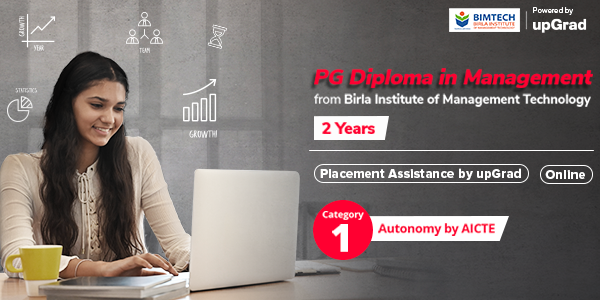 What Does a Business Manager Do?
Here are the top responsibilities of a business manager:
Business managers formulate plans and strategies for a company and lay down objectives that will result in its growth and prosperity.

They ensure that these plans are implemented accurately by tracking their progress.

They are responsible for marinating the optimum flow of resources to achieve company goals.

They recruit new employees, train and mentor them, and regularly review their performance to improve efficiency.

They are responsible for keeping the financial goals of a company in check.

They ensure a company's workers are working harmoniously to ensure maximum productivity.

Business managers must be good at networking to build profitable relationships with vendors/investors/shareholders/suppliers.

They must analyze the marketplace and industry trends to identify potential opportunities that tend to the growth of a company.

They must track and review the performance of a company and solicit measures that can improve the effectiveness of a business.

Business managers also represent companies in meetings, conferences, and organized events.
Check out our management courses to upskill yourself.
Skills Required for Business Management
Here's looking at the top business management skills you need to acquire to gain a competitive edge in the field.
1. Analytical Reasoning Skills
Effective data analysis is possibly the most reliable means to generate growth for a company. Top companies emphasize recruiting candidates who have effective analytical reasoning skills. This includes being able to identify market trends, studying complex datasets, and testing projected simulations to help formulate solutions for business problems.
As per Harvard's Business Analytics Professor Jan Hammond, "Using data analytics is a very effective way to influence an organization. If you're able to go into a meeting, and other people have opinions, but you have data to support your arguments and recommendations, you're going to be influential."
2. Effective Negotiation Skills
Negotiation is an ability you perfect with time, experience and practice. Frequent negotiations will give you the confidence to effectively leverage your position to achieve your goals.
As per the World Economic Forum, negotiation skills are among the 10 most sought-after skills in a working environment.
The objective should be to facilitate a favorable outcome for both yourself and the client/supplier/investor/shareholder. Thus, it is important to be aware of negotiating tactics so you know when to say what or offer concessions, if possible, to get the best deal. Effective communication skills play an important role in establishing functional working relationships. It also requires being able to think on your feet, improvise, and have an agile approach towards negotiating.
3. Market research
By observing trending price points and demands in the market, business managers should be able to infer valuable data to identify investment opportunities or make key decisions for the company. A deep understanding of the market and economics is a competitive skill to have as it can directly impact the growth of a company.
4. Sales and marketing expertise
A business manager must know how best to promote their products and services, and generate higher sales. This requires research and analysis of the market, industry, and competitors to develop effective sales and marketing strategies and generate profitable revenue streams.
upGrad's Exclusive Management Webinar for you –
RevOps – Your next big bet to predictability
5. Organizational skills
Business management is closely linked with the organizational abilities of a business manager. This determines how motivated and engaged employees are under the leadership of a business manager to achieve business goals and drive productivity.
Business managers need to know how to run meetings and discussions, effectively communicate the objectives of a business, and facilitate smooth coordination between different departments. A manager should be able to keep all teams on the same page. The only way to do so and ensure a seamless flow of information is by removing communication barriers.
Effective organizational skills also include leading team-building exercises, efficient time management, and appropriately delegating responsibilities to ensure overall business health.
Explore our Popular Management Courses
6. Leadership skills
Possibly the most indispensable of all skills and one that is required across all managerial positions is an ability to lead team members steadfastly in the direction of company goals.
It is the level of interest, willingness, and inspiration that reflects in a business manager that works as a driving force for team members. In addition to perfecting the execution process, a business manager must also be able to motivate and guide team members towards a vision.
They must stay composed even in the most challenging of situations and support team members through chaotic circumstances. A leader knows what to say when to say, and how best to say it to get optimal performance out of everyone.
While leading meetings, an effective strategy would be to ask team members insightful questions rather than impressing decisions and plans upon them. This allows the entire structure to proceed harmoniously with a common objective and establish the much-needed morale and engagement.
Recruiters prefer individuals with experience in leading teams. Freshers should start this development early by opting for leadership roles in their college years or during internships to get exposure.
7. Financial management
One of the most complicated tasks in small and medium-sized businesses is handling budgets, and each company has its unique method to tackle this. Poor management skills in this area can lead to the immediate downfall of businesses.
Business managers who are adept at maintaining the cash flow and controlling the budget are highly sought after. They must closely follow the budget specifications for any plan or business strategy. This will ensure that a business venture runs smoothly with no stumbling blocks to hinder its progress.
Organizations are constantly on the lookout for business managers who can cut down costs for the company.
Top Management Skills to Learn
8. Relationship-building skills
A business manager's activities directly impact the growth and prosperity of a company. They are required to contribute to the enhancement of business opportunities for a company. To do so, creating a network by building profitable relationships is something a business manager must excel at. It is a good idea to attend professional workshops, seminars, and events to get in touch with people in the same field as you.
It is also important to make efforts to maintain the relationships you form and be on the lookout for expanding your network.
This means effective communication and interpersonal skills, and leadership skills to form new connections that won't just help expand your business network but also allow you to advance your career. A professional network means you have access to competent individuals from who you can seek advice.
How to Develop Business Management Skills?
A strong foundation in business management won't just impact your confidence and decisiveness in the workplace but also enhance your career advancement opportunities. Thus, it is important to establish a deeper understanding of your job by participating in educational experiences and professional undertakings to add value to the company that hires you.
Whether you are a fresher, or an experienced individual, or are simply looking to transition to another field, a professional business management course can help achieve these objectives.
With the backing of a certification from a reputed university, you stand to gain an unmatched competitive advantage and companies will be more inclined to hire you. It can also result in more corporate responsibilities at work, greater recognition, and frequent promotions.
Our Top Management Articles
Conclusion
You can opt for upGrad's PG Program in Management from IMT Ghaziabad that is focused on imparting end-to-end leadership and management skills, developing business growth strategies, and providing an in-depth understanding of sales and distribution management, and Digital Marketing. The 11-months 100% online course is taught by top industry experts and instructors.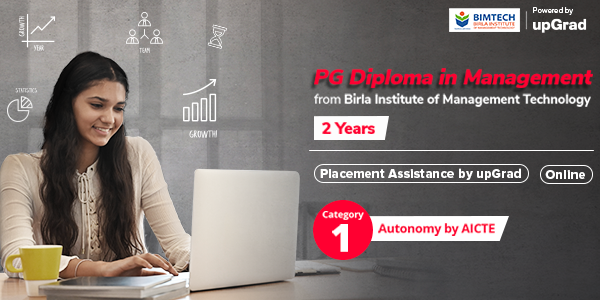 The course is designed for sales and marketing executives, IT professionals, managers, and entrepreneurs and has 300+ hours of content, 16 case studies, and 15+ live sessions.
Business management is booming with opportunities. And this is the time for action. Take control in the digital era and secure your future now!
Study Marketing Management courses online from the World's top Universities. Earn Masters, Executive PGP, or Advanced Certificate Programs to fast-track your career.