How to Build a Resume: A Guide
A resume is the first step towards getting a job. Let us show you the step by step process of what goes into building a resume. While making the first impression is often challenging, creating a visually compelling resume has some advantages. If you are wondering how to write your resume, follow these steps, and soon become the best-fit candidate.
Steps to Build a Resume
What do employers scan through in a resume?
How to Create Resume
Proofread Your Resume
Save & Print Your Resume
Prepare a Cover Letter
Resume Layout Cheat-sheet
In this article, we will discuss in details the points as mentioned above: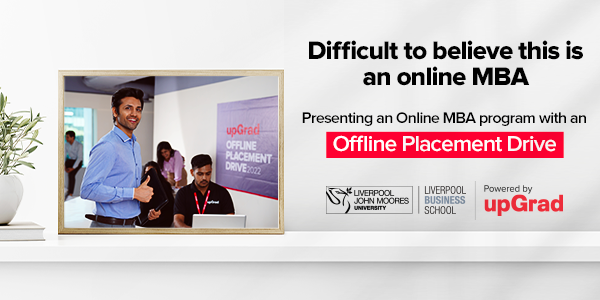 1. What do employers scan through in a resume?
Keep the term 'first impression' always on your mind while building a resume. Remember, the visual brief conveys to the Hiring Manager about your talents and achievements within the first ten seconds. So, how to create that resume? Aim at those first ten seconds of noticeability and attention, in which you have to highlight the exact quality the job is asking for.
If you are applying for the position of Marketing Manager, make sure you highlight your skills and experience in that area rather than showing off the gold medal you achieved for a Math Olympiad while in school!
Must Read: Top Career Options in India
2. How to Create a Resume
Since this is an essential part of our article, we will discuss the various steps of building a resume in great depth.
Study Samples: Do not limit yourself to only those samples available online, but interact with your seniors who are already into their professional career and request to have a look at their resumes. If you want to know how to write your resume, this step will help you jot down the best pointers from all samples of resumes you have reviewed. Familiarize yourself with the formatting and structuring of building a resume.
Choose Template: We encourage you not blindly to put in your information on a previously used template. Look for one that you believe suits you best and personalize it to your needs.
Formal Format: Consider this step of how to create resumes the first most important one. Both appearance and tone should be formal. There are certain other formalities that you should keep in mind, such as the selection of font. Always select formal fonts such as Times New Roman or Arial, keep the spacing consistent and alignment justified in building a resume.
Contact Details: We will now discuss how to write your resume, and what to write in it. The first information should be your communication details, including the formal email id and your functional mobile number. In case you live out of your hometown, make sure you put in both permanent and current residence address.
Objective: A well-defined objective, expressed at the very top of building a resume, conveys to Hiring Manager your clarity of thought and its contribution to the table. The statement should easily illustrate your professional and behavioral qualities, which will make you a promising candidate.
Educational Qualification: Most employers will look at this section as the eligibility criteria when building a resume. Remember to list your degrees from the latest to last or reverse-chronological resume formats that will be most relevant to any probable employer. This is also the section in which you could incorporate about any current degree you are pursuing.
As additional educational qualifications, you may list out your certificates, diplomas, or digital expertise. Remember to gently highlight any special merit you may have received during school or college years, such as being on Dean's List and other recognition. Having certifications from recognized institutions helps your job hunt and salary negotiations.
Work Experience: Once again, list your experience from the latest to last or reverse-chronological resume format when how to write your resume. However, apart from designation and duration, keep in mind that you could elaborate on your responsibilities in each profile. You could also go ahead and describe while building resume your challenges and contribution in previous professional profiles.
Do not overdo the usage of adjectives such as "very punctual." It can be taken care of in the Letter of Recommendation. Upscale your verbs such as "coordinated or led a team, rather than worked in a team." In case you are a first-time job applicant, list out your internships and volunteering activities.
Keywords: The latest development in the job hiring process is the technological and analytical use of algorithms to check specific skills you may have put in the resume. You have to read the JD or job description carefully and use keywords to build a resume. In case the job positions ask you to have excellent managerial abilities, make sure you have incorporated it either in the objective or work experience section of your resume.
Other Skills: We have reached the end of how to write your resume, and at this stage, you must showcase relevant skills that you may have. Whether it is your expertise in communication as seen through creative competitions, technical know-how, or even a hobby that is more than amateur level, like photography, mention it here. The hiring manager could select you over others because of that unique skill, which will help you win them industry awards! Do remember not to list out hobbies just by themselves, such as "gardening, or music." Instead, highlight the awards or achievements you may have won in that particular field.
Check out: Interview Tips to Stand out
3. Proofread Your Resume
Perhaps one of the most essential and neglected steps in building a resume is this. Once we are through how to create your resume, do take out the intention and attention to check the various inevitable spelling errors and syntactical blunders. Revisit and revise your resume entirely. As with proofreading, it is always a great idea to get it scanned with a fresh pair of eyes like a friend or an expert.
4. Save and Print Your Resume
With the proofreading done, you can save a PDF version of it on your local folder. As for immediate access, please keep it in your email to mail it in a second's notice and post it to any website as per job notice. It is also a good idea to keep some print-outs of your resume ready at your disposal whenever it asks you to share it with them at an interview.
5. Prepare a Cover Letter
While we have discussed the many steps of creating your resume in-depth, it is always a good idea to take as much time and prepare a cover letter to accompany your resume for mailing. While cover letters will generally be different from each other, you could always create a master copy template that you could later tailor-make as per each job offer. It is a great tool to express your intentions to any probable employer.
6. Resume Layout Cheat-sheet
To help you remember the essential pointers in building a resume, here are the key-pointers you must follow blindly:
1-2 page length: Be kind to the hiring managers and condense your resume to a maximum of two A4 sized pages. Spare them the pain of going through an encyclopedia of achievements and choosing to mention just those relevant.
Highlight headings:

Each of the sections should be put under a highlighted section header.

Easy readability:

No cramming of information, proper punctuation, justified alignment, easy to read font, and regular size should be the template before you begin on

how to create your resume.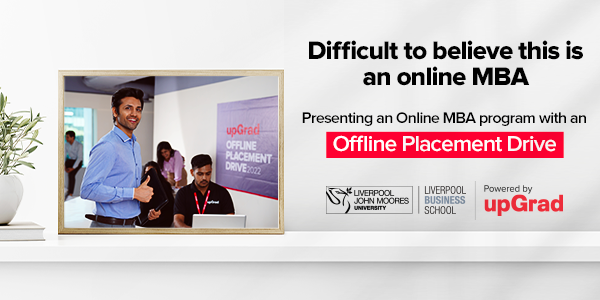 Also Read: How to write career objective in Resume?
Conclusion
So, having followed these steps to build your resume, what are you waiting for? Confidently approach the challenge and invest your time and attention in building a resume. Remember, a resume is, after all, the first impression, a reflection of who you are to your potential employee. All the best!
In order to bag your dream job, it's vital to keep yourself upgraded with latest technologies. Checkout upGrad's top courses in Data Science, Machine Learning, Digital Marketing, MBA from LBS & Full Stack Development.
You can also check out our limited-time free courses to utilize this lockdown to upgrade yourself.