How Acquiring Career Skills can Help You Progress in Career
We live in a time when a person's career skills are one of the most important factors that decide his/her future. There was a time when you were required to pass graduation only, which was regarded as a great achievement. But it is not the same anymore. For everyone, you need to acquire specific life skills such as personality, job, and employability skills, which help you climb the ladder of success.
In the current situation, there is a high demand for skilled people for various jobs, and if you have the required skill set, it will prove beneficial to you.
Skills are required by employers while recruiting for a job. The relevant skill sets make the employers see the candidates in a more positive light. The candidates having the skill sets stands a better chance of landing a job than those who do not possess the skills.
Apart from landing a job, candidates with the required skills get higher compensation than those without. Along with that, career progression becomes a much easier process for those with technical expertise in their industry.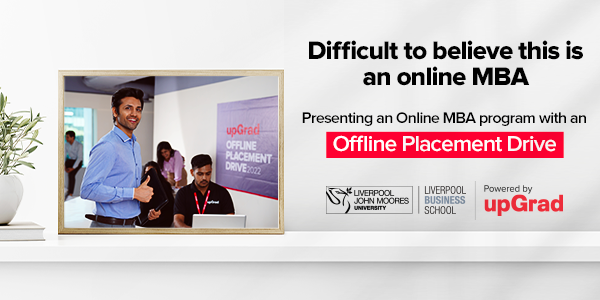 Each industry demands its own set of skills. Career skills vary according to the industry. The professionals must be able to identify the required skill and accordingly upskill themselves.
Young job seekers who have recently stepped into the market force sometimes would go through the doubt of "What is career skills?" Career skills are those sets of skills that are required in a certain industry. These career skills are a combination of both hard skills and soft skills.
If you do not have the required skills you feel necessary, you can always acquire them. The first step to developing expertise is to analyze and develop an interest in it.
Analyze and Develop Interest
Getting skilled is not an overnight task, but instead, a continuous process to better it with time. When you finally decide to gain something and be passionate, it would impact your job, employability, or career skill. Then you can certainly acquire it as it is what you want.
If you know what skill you want to be a master of, your journey will be 50% completed. If you are unsure, then analyzing yourself will provide you with the answer to it. One of the best ways to find it out is to consider some of your areas of interest. It can be something that you enjoy doing or something which sparked your interest while trying it out for the first time.
Another great way to know about your skills is to go back into your memories and find out about a time when you were able to solve something in a matter of time, and that too with minimal effort. This proves that you are a genuine pro at work, and you need minimal effort to sharpen it.

You also need to be an explorer to know your

career skills.

Trying out various activities will expand your arena and help you find out what

job skills

and

employability skills

you can develop.
Moreover, you can also identify the industry that interests you and read it carefully. Understand the market requirements for the industry of your choice and assess which skills you possess and which you do not.
If you are unsure about the required skills in the industry, then you can consider searching it online, reading the job description posted by the recruiters or you can carefully reading the profiles of the established personnel in the industry. This is how to improve career skills while going ahead in your career.
How are Career Skills, Job Skills, and Employability Skills an excellent asset for you?
Life skills and career skills are similar and dependent on one another. They are the skills that guide you in growing your career in the right direction and take you ahead. These skills are acquired by making the proper effort and gaining it through previous knowledge, experience, and expertise. Some of these skills include communication, adaptability, flexibility, curiosity, self-direction, interactiveness, productivity, responsibility, leadership, accountability, etc.
Each of these skills is also a life skill, as they are something that should be acquired before working at a workplace. These skills are not only useful as an employee, but they make you a better person.
Employability increases with enhanced skill sets. Employers look for candidates who can add value to the organisation, and the primary quality they look for is their skill sets. Also, the candidates with the skill sets stand a better chance of getting higher compensation as employers do not hesitate to acquire quality candidates.
That is how you can improve your career. Career skills are also considered a prelude to a successful career. The skill sets help the professionals in bringing productivity into the team. The professionals with higher skill sets are responsible for handling more complex projects. Eventually, professionals with more projects and elaborated skills get considered for promotions or leadership positions.
Read: Job Oriented Short Term Courses
How can you develop career skills?
If you find that some of these career skills are lacking in you, you can grow them by working on them by opting for some courses that monitor and help in developing them.
You can enrol in online or certification courses or acquire formal education if you do not have any or feel a lack of it.
But most importantly, you must always practice what you have learnt, which is how you will develop confidence in yourself that gets reflected during the interview or at the workplace.
Employability skills are the ones which help in getting you employed and are a noticeable part of you. They include many softs skills as their part. Excellent Communication, Motivation, Team Work, Resilience, Patience, Emotional Stability are some of them. Armed with these skills, you can ultimately excel in an organization before you start working.
Soft skills are equally important; they are intangible but noticeable and appreciated. They can make building more profound and meaningful relationships at work more manageable. Professionals who have developed soft skills and can work effortlessly with others. They can collaborate and perform crucial tasks in difficult situations as well.
How can you develop employability skills?
If you feel that you do not have the necessary employability skills, you can get good at it by being a part of your team and trying to be patient with the tasks you do. Working on your emotional stability and maintaining is a great way to have positive thoughts that would prove helpful.
The main difference between job and employability skills is that the latter is necessary for any job you do, while job skills are specific job-related skills. This may include any technical skills depending on the work you do. For example, programmers need coding skills, Data Analysts need analysis skills, and a person dealing with Human Resources needs to have the whole idea of the working of the organization, rules and how to maintain them. These skills can be technical as well as non-technical.
Must Read: Professional Marketing Skills Required
How can you develop job skills?
These skills need to be taken care of before you join a place that demands them. If you are not up to the mark, you might get rejected as you do not fulfill the requirement. Thus, if you want to gain a job skill, learn it before applying. Many online courses help develop skills, which are in high demand nowadays. Opting for them would be beneficial.
Also Read: Top Online Courses with High Salary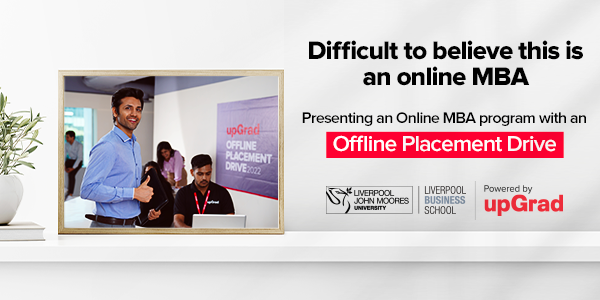 C
onclusion
With the advanced times, skills have become an inevitable requirement that makes people suitable for any work. These career skills, job skills, and employability skills signifacntly impact on a person's workability and help an organization grow.
It is best to upskill yourself with the latest technologies. Check out upGrad's top courses in Data Science, Machine Learning, Digital Marketing, MBA from LBS & Full Stack Development.
You can also check out our limited-time free courses to utilize this lockdown to upgrade yourself.