Cybersecurity professionals are in great demand. As you can see, there is an increase in cybercrimes every day. A career in cybersecurity is as rewarding as it is equally demanding. Cybersecurity professionals are wanted in large numbers worldwide because of the vast gap between the number of existing cybersecurity professionals and the cybersecurity challenges faced daily. 
Yet another reason for the popularity of this domain of career is because the cybersecurity professionals are the ones who protect the data of the organization from being compromised. Being a cybersecurity professional, you are responsible for your organization's data's safety and security.
There are various levels of roles that can be taken in the profession, from entry-level positions like Network Administrator to the advanced role like Cyber Security Architect.
This blog is a comprehensive guide to help you in choosing cybersecurity as your preferred profession. 
Choosing a Career in Cybersecurity
Cybersecurity professionals are wanted in every organization because of their importance in data security. The demand for cybersecurity professionals is very high, and India provides a broader opportunity compared to other Asia-Pacific countries. The availability of skilled professionals who can tackle the cybersecurity issue is significantly less in India, thus opening many new doors for young Indians for a cybersecurity career. 
Having a college degree is the right way of starting a career in cybersecurity, but it is not the only way. 43% of cybersecurity professionals are certification holders, who got training besides the college degree. Having a proper training certificate in cybersecurity is an excellent way of starting a cybersecurity career.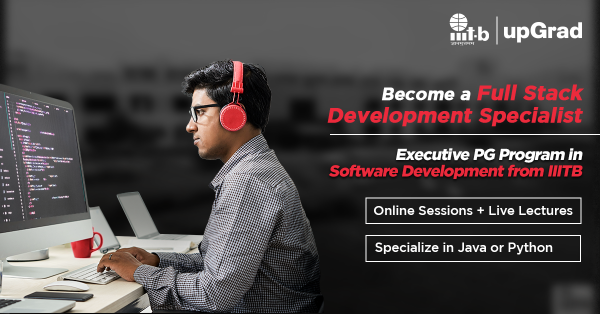 Learn Software engineering online from the World's top Universities. Earn Executive PG Programs, Advanced Certificate Programs, or Masters Programs to fast-track your career.
Read: Top 12 Highest Paying Jobs in Technology in India
Skills required to choose a career in cybersecurity
Apart from a college degree and a training certificate, a few soft skills will help one grow in a cybersecurity career. To shine in the cybersecurity career, we recommend you to get some practical training. The pragmatic cybersecurity world will help you develop a few soft skills required if choosing a career in cybersecurity. 
1. Problem solver 
If you chose to be in a world of problem, then better be a problem solver. Cybersecurity issues create chaos in the world. Compromise in data security is huge, as it involves the privacy of an individual and organization. It is the responsibility of the cybersecurity professional to solve the cyber issue and safeguard the data. Your critical thinking power will help you shine as an incident responder.
2. Avenger 
Cybercrime damages roughly about $6 trillion all over the world. Besides, it also puts many lives at stake. A cybersecurity professional must be an Avenger who saves the planet from falling prey to any such cyber crimes. An apt position for you is a Security Engineer if you are empathetic about the victims.
3. Enthusiast 
Take up more responsibility in solving cybersecurity issues. Get inspired by the stories around that have saved many people from online fraudsters. If you are an enthusiast, then the job of a Penetration Tester will be suitable for you if you are passionate about solving the problems creatively.
4. Quick learner 
Be curious about the new technologies that are used in solving cybersecurity problems. Learn about the tools that are developed to assist security professionals. Be quick in understanding the problem and applying the right technique to solve it. You can have a bright career as a Security Architect because of your curiosity in solving the issues.
Our learners also read: Free java course!
5. Teacher 
Constantly learn about the problems in the field and continue giving practical solutions to solve them. Do it more like help to someone rather than taking it up as a routine job. If you are a good listener and empathetic, then an apt position for you will be a Cyber Security Consultant.
Roles as a Cybersecurity Professional
Various paths are available to achieve a job as a cybersecurity professional. To begin, one must start with an entry-level job in the field and equip themselves with adequate training and knowledge for attaining different levels of progress. One can expect swift growth as a cybersecurity professional because of the increasing demand.
Irrespective of the industry, many jobs open up for cybersecurity professionals, including jobs in banking, educational, content management, and IT services. The following are the various job roles to begin a career in cybersecurity –
1. Security Architect 
The Security Architect takes care of planning, implementing, and testing security systems. They are responsible for protecting the data from hackers, malware, and DDoS attacks. Since this is a senior-level position, adequate training with certification will be expected. The job of the security architect is to protect the network using proper firewalls.
2. Security Consultant 
The Security Consultant is a flexible and tech-savvy person who protects the organization's data and capital. They understand and analyze various security systems in all fields. The Security Consultant determines the different tests, like vulnerability, to protect the computer, network, and data. They are also capable of providing technical guidance when required.
3. Penetration Tester 
A Penetration Tester finds the weaknesses and loopholes in the system that hackers can use. They are also called Ethical Hackers. They have a range of tools to test the network, web application, or product. They also document the research and findings to be helpful in the future.
4. Chief Information Security Officer (CISO) 
This is an advanced-level job for which you will be required to handle a Security Officers team. You have the power to create your own security measure. You will also be required to collaborate with other stakeholders in determining the security of the system since this is an advanced role. There is an absolute necessity for proper training and certification.
5. Cryptographer 
Cryptographers are security system professionals who are responsible for writing a code that hackers can't crack. It is a mid-senior-level job that you will enjoy if you love coding.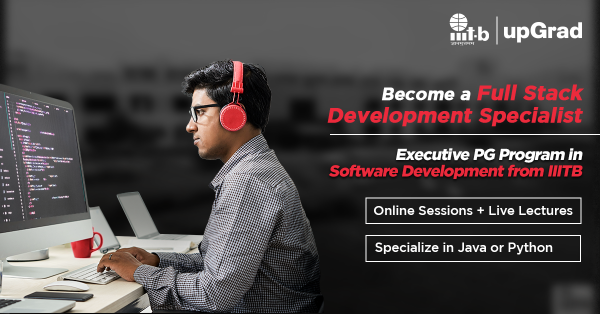 6. Security Analyst
As a Security Analyst, you will be required to plan and execute various security measures. You analyze and document the security of the system and find the areas that are prone to attacks. This is an entry-level job if you aspire to become a cybersecurity professional.
7. Security Engineer 
A Security Engineer is responsible for rebuilding the security system for the organization. They build the necessary arrangements to safeguard the system. This is an entry-level job if you aspire to become a cybersecurity professional.
Other roles are –
Security Auditor
Security Director
System Administrator
Incident Responder
Security Specialist
Source Code Auditor
Consultant
What Next?
To gain adequate knowledge in the field of cybersecurity, one can opt for PG level courses in cybersecurity. upGrad, in collaboration with IIIT Bangalore, offers a PG course named, Executive PG Programme in Software Development – Specialisation in Cyber Security for aspiring cybersecurity professionals.
The offered course specializes in application security, data secrecy, cryptography, and network security. This helps you in starting a career in cybersecurity as a Cyber Security Expert, Cyber Security Engineer, and Software Developer.
Lead the Technological Revolution With upGrad