A 2017 Deloitte survey states that communication skills are the most important ingredient to succeed in the workplace and life, in general. Being able to articulate their vision clearly is a defining feature of successful leaders. Not only in the workplace, but communication skills are also crucial in all walks of life be it friendships, relationships, or academia.
Why is it important to master the art of communication?
Students need to

develop communication skills

to ace their vivas.

Learners and job seekers need them to crack job interviews.

Professionals and executives need to hone their soft skills to communicate a task or business objective to the letter.

Entrepreneurs need to sell their business's value proposition and vision to the masses.
You need to master the art of communication or else run the risk of getting left behind.
How to Improve Communication Skills?
1. Say a Lot Without Saying Anything
You can communicate more by embracing the right body language. If you're on a stage presenting something, move around, maintain eye contact with the audience, and use gestures. Keep the highlight on yourself. If you're in a more informal setting, don't slouch or keep your arms folded. And never look down; face your listeners confidently. All these non-verbal cues are great for capturing attention and ensuring that your audience latches on to every word you say.
Tips to ace –
Control your facial expressions- Do not show fear, or underconfidence or any other emotion that shows self-esteem. Moreover, be natural and show emotions that coincide with what you are saying and not otherwise.

Use your hands to show confidence.

Do not be distracted and look here and there while speaking. Instead, stay focused on the people with whom you are interacting.

Use intonations while you are speaking. Emphasise the words you want to put stress on.
The reason why it is important –
Before you say anything, what matters most is your vibe. When you enter a conversation, how you stand, use your gestures, etc. says a lot about you.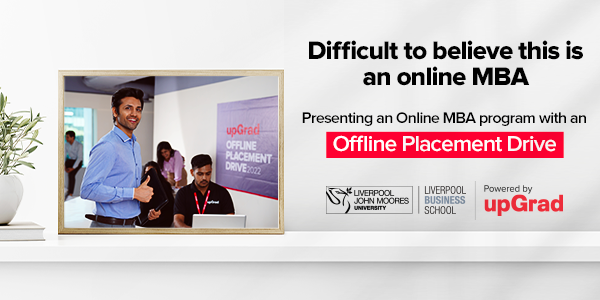 Imagine a person A, who is consistently looking downwards, does not hold the stage well, and is unsure how to use hand gestures and you are on the other side as a listener. How would you feel in this situation?
Naturally, you would not take the person seriously. Also, what they have to say would not be able to connect a chord with you. You could easily get distracted by your surroundings.
This how to improve communication skills by focusing your attention on minute details that matter.
2. Be a Good Listener First
A rookie mistake a bad orator often commits is delivering his/her monologue like an express train, without halting at any station. Remember that effective communication is a two-sided dialogue, so pause every now and again to read the room. Are there quizzical looks on their faces?
Do they seem bored? Do they have questions? Do not interrupt someone while they are making their point. Listen to what the other person is trying to convey, and make it abundantly clear that you have their undivided attention by nodding or via verbal feedback.
The reason why listening is important:
The conversation becomes two-way.

It becomes important to make a conscious effort to include the listeners.

You are able to understand if the listeners are getting your point or not.

It allows you to take breaths and recollect your thoughts.

Your listeners can be involved. If they keep on listening continuously, then there are chances of them dozing off.
How to improve communication skills for students is a common thought. The students can include themselves in formal, and informal discussions and debates. This allows them to practice their communication skills and develop their knowledge of the current topics.
The reason why it is important?
One of the big parts of being a good communicator is listening actively. One should not continue to ramble and keep talking constantly. What it does is that it does not include your listeners and there are no actual meaningful conversations that get to happen.
3. Ditch Visual Aids
The best orators know that PowerPoint presentations delivered over a projector get in the way of the narrative rather than enhancing it. So much so that Steve Jobs and Sheryl Sandberg mandated PowerPoint bans at Apple and Facebook, respectively.
Visual aids hijack the attention away from the story to the screen, and the message often gets lost in translation. Instead, focus on crafting a riveting storyline with the help of your words, anecdotes, and narrative structure.
It is not bad to use PowerPoint presentations, but only using PowerPoint presentations and reading exactly what is written in the presentation is not preferable. It distracts the listeners, and the speaker is not able to make a connection with the listeners.
Tips for using presentations to your benefit-
Put powerful content in the presentation.

Use "Pause and Ponder" questions after the completion of one topic. This allows you to include your listeners in the conversation and you can take this as a breather time for yourself.

Expand on the topic mentioned in the presentation. This allows you to make a balance between both.

Show enthusiasm while you are presenting. If you are dull while presenting then your audience will also feel the same and vice versa.

Utilise anecdotes, and stories to expand on the main points. This brings relatability to your conversation.
The reason why it is important?
Having visual aids at your disposal results in disconnecting from your audience. The speaker's vision and way of thinking get constricted by the visual aid, therefore there are close to nill chances of two-way communication.
4. Talk to Your Audience
Think about your least favourite lecture and try to analyse why it was a drag. Most probably, the answer you'll come up with is that it was not interactive. Nobody likes a drab monologue. Even if the topic is interesting, it's very difficult to stay focused for long periods of time if the speaker continues to ramble on without engaging the audience. No matter how good the communicator is, s/he is no match for dwindling attention spans.
This is why it's essential to pass the speaking baton to the audience every now and again. Not only does it liven up the discussion, but it also keeps the audience on their toes, ensuring your points are driven home. Ask them a question or throw in a hypothetical to get their thinking hats on. The short break can also be good for you to regather your thoughts and develop communication skills.
Tips to make the interaction alive:
Ask questions to initiate discussion.

Put Pause and Ponder sections in your presentations or discussions.

Refer to your listeners, and use their names to include them.

Make open-ended statements that can generate a discussion.
These tricks and tips on how to improve communication skills allow the listeners to be involved in the topic of conversation. Moreover, the speaker also gets a chance to find some time to breathe and recollect their thoughts. It helps the speaker to avoid rambling and read the room.
The reason why it is important?
It is important to speak to your audience and maintain two-way communication. Then only you are able to create a healthy atmosphere as a speaker. The onus is on the speaker to actively indulge in two-way communication. Otherwise, it would become boring and tiring for the speaker as they would be speaking continuously.
5. Embrace the PIP Technique
Imagine entering a meeting or a discussion without knowing the agenda. You are sitting there clueless about the topics to be covered, not knowing where the conversation is going. And are only figuring out the agenda as the conversation progresses and ultimately concludes. This sounds like a disaster in the making.
In order to combat this, the PIP technique comes to the rescue. The abbreviation stands for Purpose, Importance and Preview. You mention the purpose to your listeners in order to catch their attention. Importance is conveyed to show the purpose of your content to the listeners. Preview is used to share what is expected and what is to come in the coming few minutes.
The below-mentioned statements are a representation of the PIP technique-
The

purpose

of this meeting is to introduce and explain the new skills to level up your productivity at the workplace.
The

purpose

of this would be to help you manage your work hours well and maintain a healthy work-life balance.
Here is a quick

preview

of what you can expect:
Activities that lead to low productivity.

How to prioritise your work.

Delegation strategies at work.

How to stay focused at work.
Some explanatory examples of the PIP are as follows:
Before I begin, let me share with you the purpose of why we have gathered here today.

Today is about working on increasing web traffic. I am going to share with you a few strategies for the same.
The first impression is the last impression. Half the battle is already won if you can grip the audience's attention with a compelling introduction. The PIP method, popularised by McKinsey and widely replicated and used by others, is a great way to nail the beginning of your presentation. Under this approach, the speaker first defines the purpose of the presentation, followed by why it's important by going over possible repercussions.
Finally, s/he gives a short preview of what's in store vis-a-vis topics to be covered (like a Table of Contents). This framework is extremely useful in aligning the audience with a broad theme and getting them excited. It also helps them to get an overview of the gist and keep track of the key takeaways.
The reason why it is important?
The listeners must know what they are in for and what they should expect. It helps them identify and understand the topic clearly. Moreover, it helps in building the speaker's reputation and credibility. The conversation then becomes more meaningful and interactive.
6. Get Comfortable with Extempore
A good communicator is always well-prepared, but sometimes the need of the hour is spontaneity. You should get accustomed to veering from your carefully drafted notes and engage in off-the-script dialogues. One advantage when you keep your talks flexible is that you come across as a natural, someone who is comfortable going with the flow.
Secondly, you don't sound robotic or, worse, reading words off of a teleprompter. And last but not least, your communication skills get sharpened, and your mind gets trained to be put on the spot without getting flustered.
A great communicator is always prepared to say meaningful things on any topic. They do not ramble, instead what they say is valuable and meaningful.
Tips to ace being comfortable with extempore –
Practice speaking on the topics.

Read extensively on diverse topics in order to expand your knowledge.

Take decent pauses while speaking.

Recollect your thoughts before speaking on any topic.

Bring anecdotes, statements, quotes, etc. in your conversation.
The reason why it is important?
A good speaker is able to speak well on any topic. They do not shy away from discussing and elaborating on their ideas. They have good and decent understanding of various topics and are able to speak on them on stretch without murmuring.
7. Avoid Fluff
One thing audiences hate is when a speaker keeps beating around the bush. Try to communicate your point in as few words as possible, without compromising its meaning or the sentiment. In other words, keep it crisp, specific, and to the point. Use shorter sentences and conversational lingo. Steer clear of flowery language and words that the layman is not familiar with.
Being simple is good. The more you will stay real, the better your chances of being authentic. The listeners love those speakers who are fierce, speak clearly and can be understood easily. No one likes rambling that goes forever.
Tips to avoid fluff:
Be concise with what you say.

Avoid using complex language.

Use language that is understandable to your listeners.

Take pauses while you are speaking.

Stay on your topic and do not steer away from the topic.
The reason why it is important?
Speaking directly and to the point is admirable. People who can make their point with concise points and facts are considered well-read and well-versed This adds to their credibility as a speaker.
8. Practice empathy
A good speaker is an empath. They are not ignorant of the feelings of their listeners, rather they are considerate and keep the feelings of the people they are speaking to in high regard.
Understanding and keeping the feelings of care and empathy are of utmost importance to the speaker. It is important for the speaker to understand how the listener feels and what their experiences are.
The reason why it is important?
It is important for the speaker to understand the experiences of the listeners. It allows the listener to develop a new perspective and expand their perspective as well.
Elements of effective communication –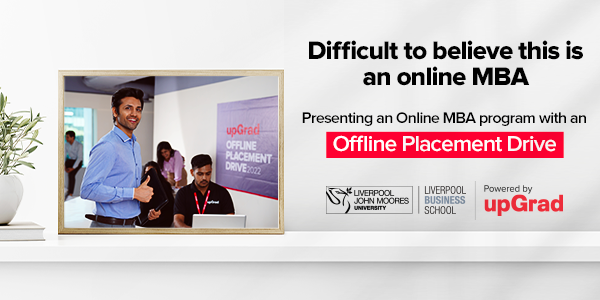 If you keep working on these communication processes and inculcate them into your communication then that would definitely help you out in managing effective communication.
Conclusion
Communication is arguably the most important skill you should acquire because it is so ubiquitously required. If you want to hone this crucial skill, you should strongly consider pursuing an Arts degree from upGrad. You can enrol for courses like M.A. in Communication and Journalism affiliated with Mumbai University. A 6-month internship is included in the program, and you also get additional certifications (SILP, BA).