The job-hunting and application process can get tiresome and stressful. You can end up overlooking some details that could make all the difference. And when you haven't updated your resume for a while, it can be hard to know where to start.
What is the ideal resume length? How should you highlight your experience for the job you want? What should you avoid? It is, therefore, helpful to have some resume tips handy to begin the process. So, here are some resume writing tips to help you get hired:
Resume Writing Tips for 2023
1. Don't Include Everything in Every Application
Try to be as specific as you can while writing your resume. Don't list everything that you have ever done on there. Your resume is not a comprehensive record of your employment history, but a document that tells the recruiter why you are the best person for the job.
So, you need to include all those skills and work experiences that sell your profile for that particular job. Keep a master list of all jobs on your computer, so you only have to cut and paste the relevant information as you craft your resume for every position.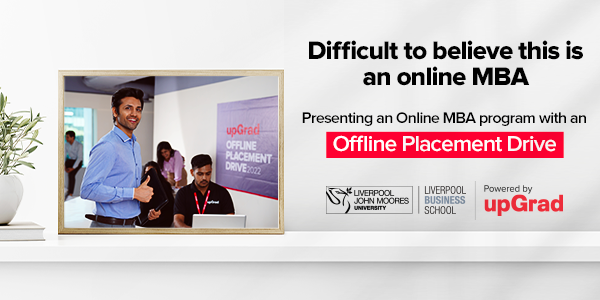 2. Order is Important
Organize your resume in reverse chronological order, meaning that your most recent experiences will come first. Also, use the top one-third portion of your resume to highlight your best accomplishments to make a good first impression and to keep the recruiter engaged. Always start with career objective. Read more on career objective: How to write career objective in resume.
3. Keep it Short
Remember that recruiters sometimes go through hundreds of profiles for a job. So, if your resume is too long and cluttered, it could end up in the reject pile. If you have the credentials for the job, could you tell the story in less space? Cut down the content and bring it down to a single page. And consider a detailed online supplement if you wish to elaborate on your skills and experience. This could be your online portfolio, a personal web page, or even a hyperlink of your LinkedIn profile.
4. Stand Out With Your Formatting
The formatting of your resume is as important as its contents. Keep the design simple by using basic font styles like Helvetica, Arial, Calibri, Times New Roman, etc. Also, choose a font size between 10 and 12 to improve its readability. Keep the formatting consistent throughout the page. You may use a different typeface or size for the headings!
5. Don't Forget to Include Your Contact Information
Make sure that you write your phone number and email address along with your name on top or in a space where it is prominent. You don't need to list your full address and age on your resume anymore! In some cases, you may find it appropriate to include your social media handles to showcase all aspects of your profile.
6. Use Bullet Points
Hiring managers do not spend much time reading each individual resume. So, make it easy for them to grasp more information in a short time. Instead of writing long paragraphs and winding sentences, organize the details under each heading as bullet points. Bullet points not only give a structured look to your resume but also make it more skimmable. It is one of the best resume building tips!
7. Highlight Your Transferable Skills
If you do not have any work experience suited for the position, you can get noticed by incorporating volunteer work, freelance assignments, or academic projects that show how you fit the bill. Pair your resume with an impressive cover letter that describes your interests and motivation to work with the organization.
8. Use Keywords, But Keep Away From Jargon
Avoid using unnecessary industry jargon. You never know who is going to be the first person to read your resume. It could be a hiring manager, a top executive, or even an office assistant. So, keep the language such that it is understandable to the average person.
Also, scan the job description and make a note of the words that have been used the most. Now, include these keywords in your bullet points to ensure that you get noticed in online applicant tracking systems. You can consider taking help from a professional resume writer. Their resume tips may help you get the language right!
9. Quantify Your Accomplishments
One of the top resume writing tips is to add numbers, facts, and figures to the bullet points. How many people were there in the team you supervised? By what percentage did the sales go up after you overtook the project? Quantifying your accomplishments makes them more memorable.
10. Demonstrate Your Soft Skills
Instead of populating your resume with words like "good communicator," "strong leader," and "top influencer," try demonstrating these qualities through your work. Spend some time in curating the bullet points that show these soft skills and not merely tell your potential employer about them.
11. The Rule About Educational Qualifications
Typically, your education should follow the professional experience part of your resume. Again, list down all your degrees in reverse chronological order. And remember to write down the institute names and years against them. Don't forget to indicate your scholastic achievements like scholarships and other academic awards in this section.
12. Don't Forget to Mention Professional Courses
You should also include professional development coursework like online and short courses. For example, if you're applying for a digital marketing related job, your certification of digital marketing course will help you get your interview call. So, make sure you mention all your courses.
13. Specify Your Technical Skills and Interests
In case there are many technical skills and interests that you want to enumerate in your resume, an excellent practice to divvy them up. For example, language skills, computer skills, designing skills, etc. Under the "Interests" section, list down any hobbies or extracurricular activities that may be relevant to the role. If you play the guitar, it may appeal to a music or entertainment company but not so much to a financial firm.
14. Take Care of Career Gaps and Explain Serial Job-Hopping
If you have switched between jobs frequently, briefly illustrate the reasons for the movements with phrases like "relocated to a new city," "end of contractual employment," and other valid explanations. If you have long breaks between jobs, address them, and fill the gaps with part-time or volunteer work. But, make sure you don't lie on your resume as employers usually fact check all your information.
15. Give Finishing Touches
It is considered redundant to use the line "references available upon request." If the recruiter requires any references, they will mention the same or may ask for them later. Before you submit your application, proofread your resume thoroughly and re-check for typos, spelling errors, and grammatical mistakes. Once you are done, save your resume as a PDF and rename the file as your name followed by the word resume.
Top reasons why you should have a strong resume
A resume tells about you!
A resume tells a lot about you as a professional. It depicts what you have done, what you do and where you are headed. A resume speaks to the recruiter before you yourself do.
Works as a deciding factor
The resume works as a convincing factor which speaks to the recruiter. The recruiters decide if you are the right fit for the position or the most eligible and qualified candidate for the vacant position. You must present your resume so that it speaks for itself. There are various resume building tips in place which can help you to achieve the same.
Takes you towards the first interview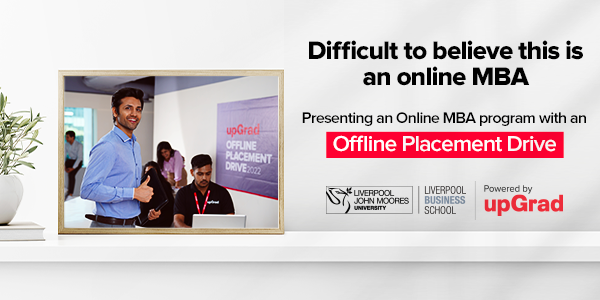 A good resume helps you to go towards the first interview. When you have to break through a new company which is entirely different and unique for you, and you do not know anybody there, a good resume helps you to grab that first interview. The tips for resume mentioned above can help you achieve the same.
A strong resume helps you to depict your achievements. You must not wait for the recruiter's call to know your career history. Nor can you wait for your friends or past recruiters to call and tell you about your achievements. Practically, it is your resume which speaks for itself and tells about your achievements before anyone does. The resume writing tips help you t achieve the same.
Conclusion
Keep updating your profile as you move along in your career so that you are ready to act quickly when a desirable opportunity arises. Your resume is one of the most important documents in landing your dream job. With the above resume building tips, you are on your way to getting hired!