In the modern world, content is king. Businesses, professional services, the healthcare industry and every other sector around us rely heavily on content for growth. Irrespective of the industry, companies and brand owners now rely heavily on content marketing for successful customer outreach. Content marketing has become a key tool for brand marketing and promotion, especially for organizations functioning in the digital domain. In fact, the onset of the digital revolution has almost erased the concept of a physical nexus, and now, nearly all essential business operations depend on online content.
If you have been a good writer throughout your life, content writing can work as a brilliant career option for you in this digital age. And if you love to express yourself and are fond of reading and researching, you will love content writing. The field is replete with fantastic opportunities for growth and development.
So, if you aspire to become a content writer, keep reading to find out how to build a career in this field and earn handsome salaries.
Dynamics of content writing: What is it all about?
There could be numerous aspirations pertaining to "What is content writing?" If we put it simply, content writing is nothing but clever wordplay. As a writer, if you can create written content and express it in an engaging, reader-friendly, and informative manner, nothing can stop you from becoming a successful content writer.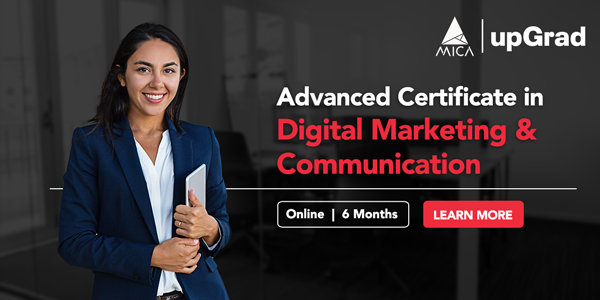 In the broader sense, "content" means using words in a way that conveys information and messages to others. These messages can be about a business idea, an ongoing project, or just about anything. For example, say a textile enthusiast sets up their website, desiring to put up their collection for sale, along with the company's brand vision and objectives and different services the business offers. They'll need a solid content strategy to spread the brand message to the target audience. With the right content, the textile enthusiast can target the appropriate user base and market, pulling potential customers towards it.
If you work as a content writer, clients will assign you topics or ideas, at times even ask you to innovate on your own and rely on you to give them their desired content. The content you write can be digital (for blogs, social media, Google ads, websites etc.) or even offline, such as printed stories, technical papers, research papers, flyers, etc. Needless to say, content is indeed the heart of digital and offline marketing. For instance, offline marketing tools like pamphlets, billboards, banners also heavily rely on good quality content.
To ensure good quality content, you must try to achieve a delicate balance between wordplay, appropriate tonality, diligent research, subject matter expertise, and, most importantly, excellent grammar and vocabulary. Moreover, some of the most acceptable written content is produced after several rounds of editing, fine-tuning, and rewording so that each written word strikes on point and meets the client's demands.
There is a huge importance of content writing as it allows the organisations to present their products or services differently for different target audiences. The content sends a message across to the users that creates an impact.
Content writing also helps in revenue growth. A nicely written content piece, drives traffic and reaching to the wider audience. The increased traffic helps in generating leads which the team can nurture and take them through the sales journey.
A content piece of good quality have several elements attached to it for example, it has a defined topic that resonates with the brand's objectives, its audience and focuses upon its USPs and other features.
The piece of content can measured by analyzing how much traffic it was able to draw and how is it ranked while searching for it. These measures allow the organization in bringing data into the system and take accurate measures like optimization of content or adding keywords for better results.
The content writing goes through various steps in order to bear positive results. There is extensive research involved into it, the research begins for identifying the right kind of topic then exceeds to the content, keywords, etc. Thereon, other steps come into the picture like content strategy, creation, distribution, monitoring, optimization, engagement, etc. A content writer should be aware of the art of writing, SEO, Web Analytics as well. There are various content writing courses available that helps in creating the foundation.
Content writing: Scope and job prospects
Around the world, clients hire content writers either in full-time roles or as freelancers. Content writers are hired by start-ups, MNCs, individual clients, academic institutions, medical/technical R&D institutes, etc., for different content needs.
Some major career options available for content writing worldwide are:
Content strategists

Content creators/ developers

SEO content writers

Proof-readers

Copywriters

Editors

Bloggers

Brand journalists

Social media specialists

Instructional designers

Curriculum designer

Academic researchers

Subject matter experts

Technical writers

Video content makers
These job roles differ from each other owing to diverse areas they cater to. Theer are certain skill sets that are required in the field of content writers, such as articulation, writing, research, grammar, focused writing according to the target audience, time management, organizational, editing, communication, etc. There are various content writing free course available, one can get themselves enrolled into in order to kickstart their journey into this industry.
Get your Digital Marketing Certificate online from the World's top Universities. Learn Advanced Certificate Programs to fast-track your career.
Pro tips for professional content writers
Since you've landed on this page and have taken all the efforts to know so much about content writing, this opportunity is not only a temporary or casual interest for you. To help all the fledgling content writers, we have taken the initiative to enlighten you all with tips to help you ace the game of content writing.
1. Increase your networking
If you wish to become a pro writer, you should attend writing workshops, seminars, and events to gain more knowledge on the latest buzz and trends in the market. This shall increase the relevance of your content.
Networking would help you to gain exposure into understanding how to approach for different articles for diverse set of readers separated by gender, age, geography, etc.
It would also help in introducing yourself to new bunch of people and opening new doors of opportunities. Engaging would also help in getting an exposure to meet different types of writers, and learnign about their craft, how they write and approach their work. This would help in learning new things and inculcating good things into your craft.
Another important benefit of networking would be learning about people's journeys, their stories that are useful in storytelling while writing any piece of content.
2. Read as much as you can
It can't be contested that you must first be an avid reader to be a good writer. Reading is the input that you require to deliver the desired written output. A well-read person can be far more expressive, with a more expansive vocabulary than one who does not love to read.
Reading is helpful in building focus, learning the art of communication, bilding empathy and most importantly enhancing the arena of imagination that results in the creativity.
Getting exposed of diverse and new ideas are another sets of benefit of reading. Along with this, it also helps in learning different styles of writing.
3. Keep your research game solid
Logically brewed and well-researched articles sell the most. All organizations prefer well-researched and systematically written content over simple wordplay and fluff. The more you study and explore, the more meaningful and informative your writing will be.
A well researched article would help the readers in good takeaways. Also, a well researched article would make the reader spend more time on the website because of their shown interest, thus taking them forward to the sales journey. This will help both, the readers as well as the organization.
4. Be versatile
If you want to become a successful content writer, don't restrict yourself to specific niches. Touch upon as many topics and genres as you can. Be versatile and keep yourself updated with everything that's trending in your specialization area and related domains.
This would help in reaching out to major targe group, hence increasing the pool. Versatility would make sense to more people, this would help in increasing their interest and reaching out to wider number of people.
5. Maintain a widespread presence in social media
Having a strong presence on Facebook, LinkedIn, Instagram, or Twitter can keep you going for the longest run. Social media presence ensures a broader outreach of your skills and helps you in networking.
Social media is one of the biggest tools in today's times. A strong social media presence increases the trust of users into the brand. Moreover, there are various ways social media presence can be increased for example content marketing, contests, offers, etc.
Social media is important for increasing the traffic to the website. Also, the company can establish their brand value and loyalty among the customers. Moreover, the brand awareness can help in establishing its unique value proposition and differentiating itself from the competitors. content writing course can help in understanding the skill of maintaining social media as well.
6. Keep adapting and evolving
The secret to becoming a successful content writer is to embrace change. Right from market trends and consumer behavior to business needs and goals – everything is dynamic. These metrics change with time. As a writer, you must be flexible and adaptive to these changes. Also, you must strive to grow and hone your writing skills. Learning is a never-ending process, and the same applies in the field of content writing.
Different avenues of content writing
1. Internships
One thing with content writing is that you can start as young as you want. So if you're still in school or college and are looking for small opportunities to help you earn some pocket money, there are many content writing internships available across top job search platforms like LinkedIn, Indeed, Naukri, etc.
In general, the responsibilities of a content writer includes writing copies for SEO content, writing blogs and posts. Assist the team in other content related tasks such as research, analysis, maintaining data, etc.
2. Freelancing
Freelancing is an excellent idea if you want to dip your toes in the field of writing and explore gradually. You can start slow and then pick up speed once you feel completely engaged in this field. In addition, freelancing gives you the freedom to work at your convenience and set flexible working hours. This leaves you with ample time to continue your existing personal or professional commitments.
Freelancers can attend various networking events and expand their networks. Freelancers can have multiple clients and deliver their projects. Apart from writing, the freelancers must be really good in time management so that they can deliver the final product to their clients before the deadline and maintain good relationships and work hygiene.
3. Full-time content writing
If you're all set to become an expert content writer after exploring all aspects of this field, full-time blogging/writing is your calling. This avenue promises stable earnings and can take you a long way ahead in your writing career. If you pick up the desired speed and meet the client's demands by providing quality work, you're set in the right direction!
However, to be a successful full-time content writer, you may need to top up your skills through various additional diplomas or certifications. In addition, it would help if you were trained in SEO and lead generation tactics to churn content that's at par with the industry standards.
So, what do you think of content writing as a profession? If you're excited to walk in this direction, check out two brilliant courses on upGrad. The 12-week Advanced Certificate in Customer Centricity course is curated specially to give you an insight into customer behavior and market analysis. This knowledge is set to provide you with an upper hand as a content creator. In addition, UpGrad has another course called Advanced Certificate in Digital Marketing and Communication that gives you industry-scaled insights and expertise in creating digital content. These courses are crafted by MICA and experts from top institutes, making the curriculum the best of its kind.
Conclusion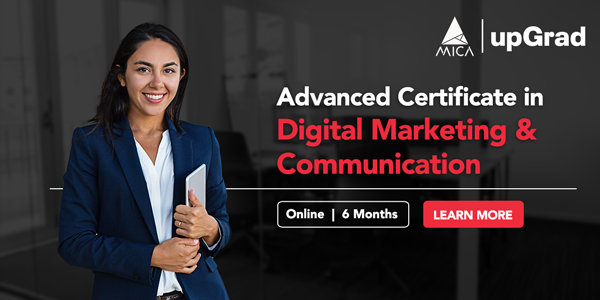 In a world where content is king, excellent content writing skills will get you very far. There's a huge demand for skilled content writers who can move the target audience with their impactful writing. Whether online content through blogs, digital ads, social media content, websites, and e-journals or offline content in flyers, pamphlets, banners, billboards, etc., businesses rely on quality content writers. Thus, if you wish to earn a decent salary while nurturing your passion for reading and writing, you will love to explore the world of content writing.
We hope that the tips we've shared above will help you get one step closer to becoming a successful content writer.