Creating high-impact, value-driven content is an art in content marketing. Content marketing is no longer just about posting on blogs, social media platforms and optimizing them for search engines. Thanks to the modern marketing era, all the above have become obsolete as they don't fetch the required traffic. To address the issue of inadequate traffic, modern technology has come up with syndication. 
Syndication, however, is not very new to the media. Even before the internet took over, many leading magazines and newspapers with a vast following published content from small publishers and freelance writers. These contents are called syndicated content which can be called third-party content for easy understanding. The concept became an instant success as both the parties were benefitted. Small publishers received a chance to widen their reader base, while big publishers received content without much effort. 
Since the advent of the Internet, content syndication is considered the most effective way of boosting online traffic as it is less expensive, provides effective brand recognition, and greatly improves search engine visibility. 
Let us now get into what content syndication is and how it can be done efficiently. 
What is Content Syndication?
When third-party websites republish content that is already published on the web, it is called content syndication. Syndicated content could be of any form like blog posts, infographics, videos, articles, etc. 
Content syndication is adopted by both big and small publishers as their readers get something new apart from the regular stuff they publish.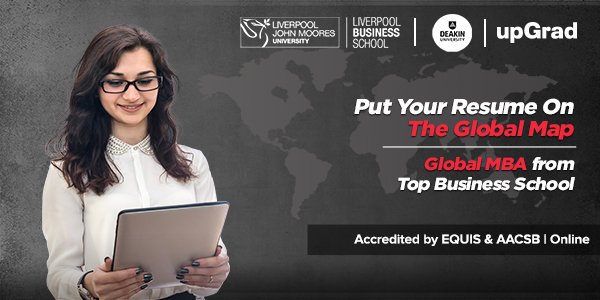 It should be kept in mind that content syndication and guest blogging are not similar. Guest blogging is posting new and fresh content for a particular website, while content syndication is finding old content from a platform and republishing it on other platforms after obtaining permission from the original platform. 
Platforms publishing syndicated content will give a special mention to the source to avoid issues of duplicate content. 
How does Google React to Syndicated Content?
It is a known fact that Google doesn't promote duplicated content. While Google may not impose a penalty on the websites posting duplicate content, these websites get outranked in SEO performance. 
Much to our relief, duplicate content has nothing to do with syndicated content, and Google very well understands this. Google authorizes syndicated content if the websites posting them publish a disclaimer informing the readers that the published content is syndicated. This is usually done by posting a backlink to the website that originally published that content and getting a canonical link to validate third-party publications, thus alleviating any issue associated with the same content getting published in more than one URL. 
Advantages of Content Syndication
The following list highlights the top benefits of content syndication:
Greater exposure to content

Powerful SEO boost

Faster and easier lead generation

subtle brand promotion

Improves brand reputation and awareness

Prevents content duplication

Reaching a wider audience
How to Perform Content Syndication Marketing?
Content syndication is an effective tool for content marketing, provided it is done perfectly. If not, it affects SEO performance and creates a bad taste for the brand among the viewers. 
Here is a list of points to keep in mind while using content syndication for marketing:
1. Identifying potential partners
While republishing content, it is essential to ensure it gets featured on websites with good popularity and a great reach. Thorough research is necessary to identify relevant partners before reaching out to them. 
2. Figuring out the best mode of syndication
There is no generalized way for content syndication. It is crucial to determine the best way to syndicate. This depends on the target audience, content, and website. Depending on the need, you can go for complete content syndication to a third-party website or syndicate only the headline with a backlink to your website. It is usually recommended to add links to your homepage or website wherever possible to increase the traffic. A subtle call to action will help in developing dialogues. 
3. Having a solid syndication strategy
Just like any other mode of marketing, content syndication marketing requires a solid plan. This should include the following:
Sharp and powerful content

Establishing business goals

Associating with powerful partners

Pitching your content appropriately

Having both short-term and long-term syndication plans. 
How to Implement Content Syndication Free of Cost?
It might sound unrealistic, but fortunately, it is possible to syndicate content without spending a penny. Now, let us see how to do it:
1. Syndicate on a website with greater authority and patronage than yours 
Republishing your content on such websites will attract a high viewership, thereby widening your reach. While this may not necessarily improve your website traffic as the viewers access the content on syndicating partner's website and may not bother to look for the source, this option is best suited when your only motive is to increase viewership and brand awareness. 
2. Syndicate on a website with equal authority and viewership as yours
This option is very effective if you are targeting a niche of viewers. These websites permit contextual links enabling you to backlink your website to your content. This works wonders in generating leads. 
3. Post as a guest blogger
Sometimes thinking beyond your website will help you gain popularity and reach. For example, posting as a webmaster or business associate on a renowned website on a topic that is trending or viral will help in reaching out to a new audience. After the publication, you can syndicate the content on your website/ blog/ social media accounts for your viewers. 
Paid Content Syndication Marketing
If you want to step up on content marketing, paid content syndication is the solution. In paid content syndication, you will be charged for publishing your content on a third-party website. In addition, many companies have a business tie-up with popular publishing networks to take their content to a larger audience. 
This marketing option is used only by large companies as it is not commercially viable for smaller companies with strict budgets.
Recently, few platforms have come up that work like PPC or advertisement campaigns on a fixed budget based on the target audience or pay per click. These platforms also publish ads promoting your content in the form of recommended articles with backlinks to your website.
This has enabled a lot of small companies to go for content syndication marketing in recent times.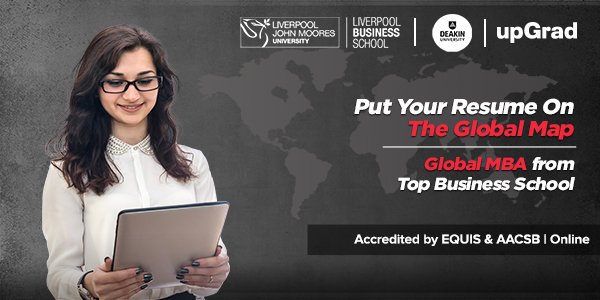 Paid content syndication is a faster and hassle-free process of publishing your content on popular publications compared to free syndication.
Paid syndication is the only way small business owners can publish their content on leading websites like MSN. However, paid syndication does not provide an excellent SEO performance and brand awareness like free syndication. 
Upskill with upGrad
Want to learn more about business marketing and advance in your career? We recommend getting an international MBA degree from Australia's leading business school through upGrad.
Our Deakin Business School MBA (Global) Degree is listed in the top 20 global online MBA courses and is accredited by AACSB and EQUIS. The course duration is 24 months, which helps candidates be a part of a peer network that includes students from various countries worldwide. The curriculum consists of case studies and simulations from Harvard Business Publishing and one-on-one mentorship from industry experts. The program is recognized by World Education Services (WES) and takes the candidate one step closer to working abroad.
So, what are you waiting for? Get enrolled in our MBA program today! 
What are the mistakes to avoid while syndicating content?
Content syndication should be done meticulously to achieve the desired result. Here is the list of a few things that need to be avoided during content syndication:

1. Using too many filters: This may narrow down the audience.
2. Substandard content: Poor quality content will affect SEO performance and create a bad reputation for your brand.
3. Pitching your content on irrelevant websites: It is essential to choose a practical and relevant syndication partner. If the website has got nothing to do with your content, it becomes irrelevant and ineffective.
Is content syndication illegal like duplicate content?
Content syndication is not similar to duplicating content. Content syndication is legal as long as valid attribution is provided to the original authors/websites. Content is called duplicated only when it is re-posted without any mention of the source. Syndicated content can be republished on many platforms. Even Google approves publishing syndicated content if the publishers let the readers know that the content is syndicated.
How can you quantify the success of content syndication?
Different businesses have different goals, and it is not possible to generalize the success measures. However, a few parameters will help us determine the extent to which content syndication has succeeded.

1. Return on Investment (ROI) is the fundamental parameter to quantify the content syndication process. Greater ROI means your syndication campaign is highly successful.
2. The volume of leads. The main aim of content syndication is lead generation.
3. Quality of leads
4. Traffic. If your website attracts more traffic by posting syndicated content, it means your efforts are well rewarded. Brand recognition.
Plan Your Career in Digital Marketing Today!