Getting into a company may require you to go through several stages of the hiring process, mainly relevant to the position you seek. Of course, these processes are subject to change. But what remains unchanged is facing the HR manager.
An HR interview is the heart of the hiring process that analyzes, understands, and then sieves candidates who are efficient enough to make it into their brand. The thorough process of choosing the right candidate among a crowd is no joke, certainly not when each candidate is equally fluent in skill set. The selection process seeks a candidate with the right qualifications and an entity who will become an asset to the company. A simple test can hardly suffice to know the best out of candidates. This is where HR plays a crucial role!
HR interviews are framed in a combination of both subject-based and personality-based questions to explore a candidate's strength, goals, competence, and dedication as much as they can. Hence, performing well before HR wins you half of your battle.
Here are some of the top interview questions and answers that will help you prepare for your upcoming interview.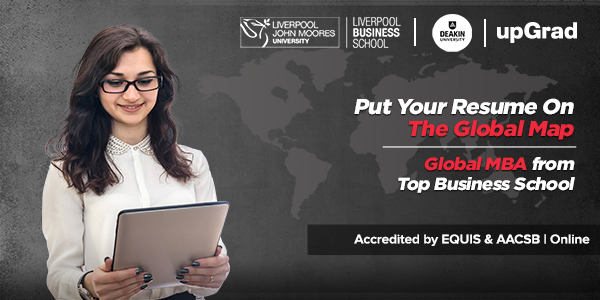 6 HR Questions and Answers for Your Preparation
Q1: Tell us briefly about yourself.
This is a universal HR interview question, so you won't have to struggle much. Instead, be prepared to present a brief personal and professional summary while highlighting aspects relevant to the interview. Candidates must make the best out of this question, creating a lasting impression on the interviewer.
Example: "I hold a Masters degree in MA/ MSC/ M.Tech and have prior experience of working with XYZ domain. My appreciation for the relevant role is what brought me here. I am a team player and have worked alongside my colleagues on several XYZ brand projects. My passion for this domain drives my productivity and efficiency at the workplace."
Q2: Why do you want to work with us?
Although a widely asked question, it can be a tricky one. The question requires you to offer the most convincing answer to justify your interest in the position. Take time and explain the points that actually drew you to the post. Remember not to make it seem completely materialistic.
Example: "The job description drew my attention as it includes all the qualifications I own and intend to finesse with time. Going through the requirements for this particular role, I realized that my goals are perfectly aligned with it. I believe I have all the qualities that you're seeking in a candidate."
Q3: What are your strengths and weaknesses?
Although the question asks you both your strengths and weaknesses, do not go overboard with counting your weaker points. Be honest but maintain a grip on your answer. Start by highlighting your strong points and slowly proceed towards the weak points. However, make sure to tell the interviewer that you are working to overcome these weak links.
Example: "I am a great team player, enthusiastic about learning more which makes me a great candidate to be included in diverse brand endeavors. A quality which I disapprove of myself is procrastination. Sometimes, I do tend to procrastinate, however, I ensure to meet my deadlines and manage to accomplish work within the stipulated time."
Q4: Where do you see yourself in the next five years?
This one is a trick question where the interviewer tries to assess your future goals and to find out if you're really invested in their company or simply taking the opportunity as a short-term goal. Offer assurance of being reliable, convincing how your personal goals align with the company's objectives.
Example: "Over the next five years, I aspire to gain as much experience and knowledge as I can in the XYZ domain. If I get the opportunity to work with your esteemed brand, I'll make the most out of it to catalyze my growth, reaching a place where the brand induces equal growth opportunities through my endeavors."
One of the most feared questions by candidates, the statement above, is present in every HR interview question. The question is asked to allow you an opportunity to convince HR how well you fit in the job position. Talk about the qualities, experiences, and accomplishments that make you stand out from your competitors.
Example: "The job profile seeks someone clever with data and time management, and I'm enthusiastic in juggling both of these together! Besides, I believe that my skill set, dedication, and passion for this job could benefit your organization."
Q6: Do you have any questions?
Many people give up asking questions, but it is an integral part of an interview. Recruiters take note of the vocal candidates, take the lead, and not fear expressing their opinions. This is when you must ask your genuine questions relevant to the post or brand.
Example: "Along with the work profile, what other expectations the company has of me in this position?", "What are the company values?", "What is your favourite part about working here?"
Preparing for an HR Interview
Take a look at these important tips that can help you to prepare better for the interview. Not just questions, but your whole application and interaction process must be smooth, right from applying to hopefully receiving the call letter. These tips will help you achieve the same.
Go through the job profile:

Explore all the desired experiences and skillsets mentioned. You mustn't lie in your resume. The key is to opt for opportunities that align well with your interests and professional abilities. Relevant information will allow you to present commendable answers during the interview process.

Frame a strong resume:

After going through the job profile details, align your answers based on the same pattern. For instance, just how key terminologies are necessary for framing an answer, similarly, your resume must have all the elements a recruiter seeks. Thus, read the job description carefully.

Explore the company:

It is crucial to research well about the company you wish to work for. HR questions often refer to company history or to simply quiz about your interest in working with them through simple questions. So, make it a point to learn about their products, specializations, industry positioning, and people.

Practice mentally:

Go through a one-on-one session with a friend or family member. You could also try the next best way – mental revision. Revise questions in your mind and try answering them, not just the professional ones but personal ones, too. Practising beforehand will make it easy to answer even the most challenging HR interview questions.
While you are preparing to apply for interviews, many people still lack the right skill set to seek their next dream job. Don't worry!
Career advancements are now easy to chase as upGrad's comprehensive study models offer excellent ways to extend your skills. upGrad extends a dynamic Master of Business Administration (MBA) course at the UK's top-rated business school, the Liverpool Business School. The course lasts for 18 months with online lectures, assignments, doubt clearing sessions, and a lot more.
Leading industry professionals and faculty experts have created this program to serve learners with the essentials of an MBA following an up-to-date curriculum. The program has established a successful peer network to base a classroom-like feel at home and career support mentors to solve any learning grievances.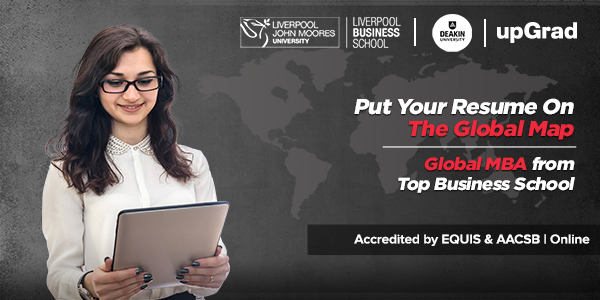 Check out our other MBA Courses online.
Conclusion
The interview process doesn't always have to be nerve-wracking for candidates. Advance preparation is the key to easing the nerves, as a well-prepared mind is capable of dealing with any questions sent your way.