Infosys is currently listed among India's largest and most reputed IT companies. Landing your dream job in such a prestigious company can be quite challenging if you are unaware of all the technicalities and regulations. Therefore, to help you with the same, we have prepared a list of some of the most commonly asked questions in the Infosys interview process. Furthermore, you will also get to learn a few facts about this company, as well as the hiring process. So, what are you waiting for? Let's get started.
About Infosys
As stated earlier, Infosys is India's second-largest IT enterprise and one of the most sought-after companies by aspiring IT professionals. It is a consulting firm that offers end-to-end services in various arenas, such as information technology, business consulting, and outsourcing. Be it the banking sector or the automobile industry, Infosys has experience across multiple industries. Apart from assisting in improving the overall performance of a business enterprise, Infosys is also responsible for providing appropriate technology solutions to turn a simple business organization into a more innovative enterprise.
Currently, Infosys has as many as 50 clients spread across the world. Working in such an organization is a dream come true for everyone. In this article, we will provide you with all the necessary information regarding the Infosys interview process, as well as some of the most frequently asked Infosys interview questions.
Check out our free courses to get an edge over the competition.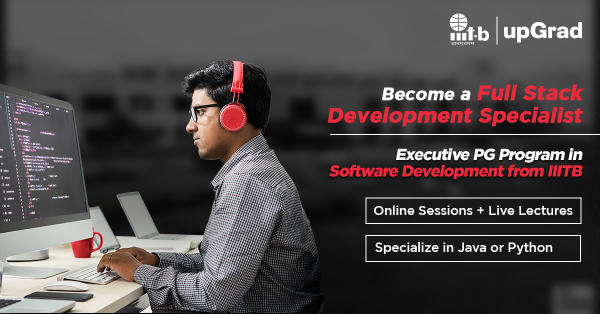 Interview Hiring Process
Typically, a candidate goes through three assessment rounds to land a job at Infosys. They are-
Online Assessment Round

Technical Interview

HR interview
Online Assessment
As the name suggests, the online assessment round is a form of online evaluation test where specific skill sets are required for landing the job. These include,
Quantitative Aptitude-

In this segment, you will be provided with a set of mathematical questions on topics such as probability, time, speed and distance, percentages, and ratios, among others. A specific time will also be provided to complete answering all the questions.

Logical Reasoning-

This segment mainly aims to check the candidate's critical thinking ability. Therefore, the questions will also be framed similarly. Some of the most common topics that you can find in this section include Data Interpretation, Coding and Decoding, Visual Reasoning, and Data arrangements, among others.

Verbal Ability-

In this segment, you will be provided with various grammatical questions to check your proficiency in the English language. Some of the most common topics might include sentence completion and error correction.
Technical Interview
Once you have passed the online assessment round, you will be called for a technical interview round. The questions asked during this round will mainly relate to the role you are applying for. This round analyses your technical and problem-solving abilities. Since it will be a face-to-face round, it is crucial to prepare yourself well beforehand. You might be asked to share your knowledge of programming languages or computer concepts such as OS, CN, and OOPS, among others. Additionally, recruiters might also ask you to write code. Therefore, research well on all the projects you have worked on so far, and always be confident in your answers. There might be more than one technical interview round based on your job role, performance, or corporate requirements.
HR Interview Round
Every organization conducts an HR interview round to asses your personality, strengths, weaknesses and whether or not you are a good fit for the company. You might also be asked questions about the history of the company you are applying for. Therefore, do your research thoroughly and always be honest with your answers. One commonly asked question is, 'Tell us about yourself'. You can start answering this question by discussing your hobbies, experiences, interests, and achievements.
Now that you have a detailed understanding of how Infosys works and the interview process, here are some of the most commonly asked Infosys coding questions you can also check out.
Learn Software Development Courses online from the World's top Universities. Earn Executive PG Programs, Advanced Certificate Programs or Masters Programs to fast-track your career.
Explore our Popular Software Engineering Courses
Top Infosys Interview Questions and Answers
Can you explain the four basic principles of OOPs?
Answer: The four basic principles of OOPs are as follows
Data Encapsulation-

This basically occurs when data and its corresponding code are combined into a single unit, referred to as a class.

Abstraction-

This refers to the representation of vital properties without their background framework.

Inheritance-

This refers to the transfer of an already existing property to a new class. The existing class is then called the parent class, and the new class is referred to as the child class.

Polymorphism-

As the name suggests, polymorphism is an ability of an object to take on varied forms. It enables cross-movement between the child class and the parent class.
What do you understand by an object in OOPs?
Answer: An object in OOPs is the subset of a class with individual properties and attributes. Take the example of a bouquet of flowers. Each flower has its unique properties, such as varied shapes, scents, and colors. All these are known as a collection of objects.
What do you understand by a class in OOPs?
Answer: A class is basically an instance of an object that determines its behavior and what it will include. One of the most important points of difference between class and object is that a class can exist without an object; however, you can never find an object without a class.
How can you differentiate between method overloading and method overriding?
Answer: Method overloading refers to finding two or more methods with the same name but with a different number of parameters. It is also often referred to as compile-time polymorphism because it happens during the compile time.
Method overriding, also known as runtime polymorphism, happens when the program is executed. It refers to the process through which you can construct sub-class and super-class methods, with the sub-class taking precedence over the super-class. One important thing to note is that, in this case, both the sub-class and super-class methods have identical signatures and names.
What are access specifiers? What are the different types of access specifiers?
Answer: Access specifiers are responsible for defining how members can be accessed. Typically, there are three kinds of access specifiers, namely, private, public, and protected.
Private- As quite understandable from the same itself, private members cannot be accessed by anyone outside of the class.
Public- Contrary to private access specifiers, members defined as public can be easily accessed from anywhere.
Protected- Under this type, you can only access the members from outside the class if they are members of a child class.
Check Out upGrad's Advanced Programme in e Vehicle Technology from IIT Delhi
Can you state some limitations of OOPS?
Answer: Although object-oriented programming allows users to enjoy a series of benefits, there are also certain limitations. Some might include:
Compared to other programs, OOPS can be quite prominent in terms of size.

OOPs, have also been known to operate much slower than most other programs and are quite labor-extensive to create.

Certain improvisations and adjustments are required in OOPs to enjoy their full benefits.
Why do we need OOPs?
Answer: There are innumerable benefits that you can derive from implementing OOPs. Some of them might include,
You can easily upgrade OOPs systems from large to small systems.

With the help of OOPs, you no longer need to write code from scratch since you can easily build programs from standard working modules. This, in turn, helps to reduce the consumption of a lot of time and energy, both of which are vital for any organization.

OOPs also help to target one single problem at a time by breaking down the program into small parts.

OOPs, enable users to extend the use of existing classes.
In-Demand Software Development Skills
Read our Popular Articles related to Software Development
Conclusion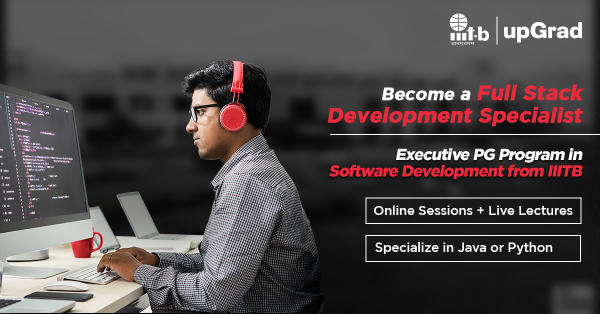 Hopefully, this has cleared all your doubts and queries regarding Infosys coding questions. Landing your dream job at Infosys can seem challenging but not impossible. With the right preparation and motivation, you can quite easily make your dream come true. Furthermore, even if you are not selected the first time, you can apply again after six months. The key is to prepare yourself well and be confident in every round.
Additionally, you can also seek the help of various online courses to enhance your knowledge and gain an edge over other applicants. To learn more about the same, you can refer to some of the best computer science courses available on India's leading education portal, upGrad. Offered by IIIT-Bangalore and LJMU, the course extends in-demand software development skills to transform working professionals and freshers into industry leaders.
Check out the course to strengthen your candidature!