In an interview, there are mainly two sets of questions that are asked from the candidates. First is the soft skill questions that help the interviewer determine whether or not you will be an ideal fit for the organization. Such questions usually revolve around your prior experiences, future goals, and strengths and weaknesses. Recruiters ask these questions to assess your character traits and leadership qualities.
The next set of questions are the technical ones. Those are related to a particular field or domain for which you have applied. Therefore, if you have applied for a finance role in a company, you will be assessed on your soft skills and knowledge of finance. 
Cracking an interview can be challenging, especially when you are asked finance-related questions. Therefore, to help you prepare for your interview, here are some relevant finance questions.
General Finance Interview Questions
Following are some of the basic finance questions that are asked in interviews:
Q1. Describe the three types of financial statements.
Ans. The company's three types of financial statements are the balance sheet, income statement, and cash flows statement.
The balance sheet shows the company's assets, its liability, and the company's net worth.
The second is the income statement of a company that tells the profitability of a company. It lists the revenues generated, expenses incurred, and net income of the company.
Last is the cash flow statement, which details how much cash is flowing in and leaving the company in a stipulated period.
Q2. What should be a company's budgeting process?
The budgeting process for each company is unique. It depends on the company's goals regarding revenue and expenses. Therefore, to know about the project expenses in each department of the company, I will sit with different teams, gather past data, and analyze the budget requirements for each team.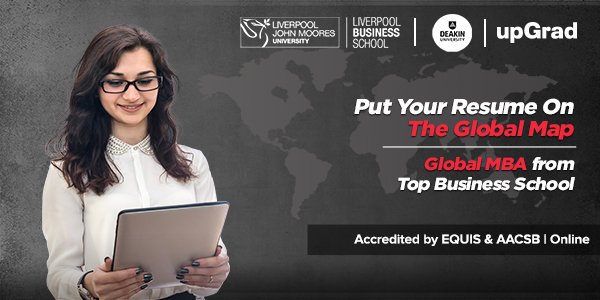 Q3. What is the weighted average cost of capital?
As the name suggests, the weighted average cost of capital is the average cost of capital of all sources through which capital is raised. It includes the average cost of raising capital by issuing preference shares, equity shares, and debentures. We can find out the weighted average cost of capital by multiplying the capital source and relevant market value.
Q4. What do you understand by the term amortization?
The process of returning a debt is called amortization. The principal amount and the interest are paid separately. It is an accounting technique used to lower the interest amount to be paid in a loan. Amortization seeks to spread an asset's cost over its useful period (it reduces the value of an asset as it depreciates).
Financial Advisor Interview Questions
The job of a financial advisor is the fourth-best job in the USA. The average salary of a financial advisor in the USA is $87,850 per year. According to the Bureau of Labour Statistics in the USA, the average growth rate of financial advisor jobs in the USA is 4.4% for this decade.
A financial advisor's role in a company is to advise on critical financial actions like investing its money and when it should issue shares or debentures. They conduct market research and analyze the market in-depth. 
If you aspire to bag a financial advisor position in a company, here are some of the most important finance interview questions you must prepare for.
Q1. When should a company issue debt or equity?
This is a subjective question. It is related to the weighted average cost of capital. The cost of issuing equity is generally higher than debt because debt yields fixed returns, whereas, in inequity, the shareholders take a greater risk. However, the company should not issue excess debt. The debt to equity ratio should be 2:1.
Q2. What are the key elements of a sound financial model?
While preparing a financial model, there are three core elements that a company needs to consider.
Granularity- Granularity means the details of a financial model. The more the details, the more complex the model can be to understand. The key task is to determine what details need to be added to the model and left out.
Consistency- It implies keeping the essence of the details the same across the entire components of the financial model. The idea is to keep the fundamental formulas and time consistent across all the elements to stay relevant at every reference point.
Presentability- The layout and design of the model should be easily understandable for the users. All the inputs, outputs, and calculations involved should be segregated under distinct heads to make complete sense.
Q3. What are crucial factors to be considered while investing?
ROI, risk, inflation, investment period, taxation, and liquidity are crucial factors to consider while investing.
Finance Manager Interview Questions
Here are some of the widely asked finance manager interview questions:
Q1. What is the difference between budgeting and forecasting?
Budgeting means planning or preparing for what's ahead. On the other hand, forecasting estimates a particular project's cost, profits, and losses. The budget can be prepared from scratch without any previous data. In contrast, forecasting is done based on incoming data.
Q2. How do you forecast profits for a particular project?
This requires a sound understanding of cost. It is crucial to adopt an approach somewhere in the middle of conservative and aggressive cases to estimate revenues. You start with estimating all likely expenses involved with the project, then estimate your revenues from all possible avenues. And once you have this data ascertained, you can calculate EBITDA (earnings before interest, taxes, depreciation, and amortization). 
Q3. What are the different financial ratios?
There are various types of financial ratios. However, the most commonly used ratios are:
Liquidity ratio refers to a company's ability to fulfil its short-term and long-term liabilities through cash.
Leverage ratio- It means the ability of a company to repay its debt.
Profitability ratio- A company's ability to generate revenues or earn profits through operations or sales is the profitability ratio.
Market value ratio- The market value ratio of a company compares the current price of a company's share with its book value.
Efficiency ratio- The efficiency ratio determines the ability of a company to allocate its resources and use them to their maximum potential.
A Few Tips For Acing Your Interviews
Here are some useful tips that can help you ace your interviews.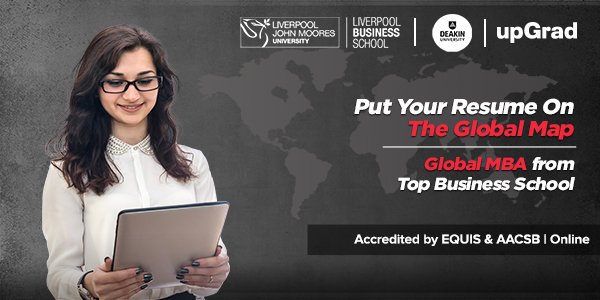 The first and the most crucial tip is to get your finance basics strong. Also, remember to brush up on your basics a few days before the interview.
It is best to frame your response in points and then speak. It provides a structure to your answer, helps maintain a flow, and makes it easier for the interviewer to understand.
Keep yourself updated. Read recent finance news and keep your points before the interviewer if asked.
Avoid beating around the bush. If you do not know the answer to a question, be upfront about it. It is better to tell the interviewer that you do not know the answer to a particular question rather than give vague answers.
Lastly, even while answering a question, you need to be humble and polite. Do not act like a know-it-all.
How to Build a Career in Finance?
MBA in Finance is a lucrative career with plenty of growth opportunities. However, pursuing a career in finance is not a cakewalk. Since finance is crucial for every business, companies are sceptical while hiring people for their finance team. They look for candidates with in-depth knowledge of finance along with commendable research, reasoning, and analytical skills. 
If you are keen on pursuing a career in finance, you can enrol in the Master of Business Administration (MBA) offered by upGrad in association with the Liverpool Business School. The course is recognized by the World Education Services (WES). 
The MBA from Liverpool Business University offers six specializations, including finance. You will learn from industry experts and work on plenty of practical projects that will enhance your knowledge.
Along with this, you will receive one-on-one mentorship sessions from industry leaders who will share their experiences with you and guide you on building a career in finance. upGrad also helps all its learners prepare for placements and job interviews by conducting mock interview sessions.
Conclusion
Finance is one of the best career fields. However, it can be tricky to crack a finance job interview. You have to ensure that you are prepared both for the soft skills as well as finance questions. Even though you can apply for finance jobs after graduation, it is best to pursue an MBA in finance from a recognized university. The upGrad MBA course by Liverpool is a great choice to build your career in finance.
How can you prepare for finance interview questions?
One simple but vital tip for correctly answering finance interview questions is to be thorough with finance basics. Read as much as you can a few days before the interview.
How to answer finance questions in interviews?
While answering finance questions in interviews, take a few seconds to frame the answer in your mind. Remember to keep your answer precise and straightforward.
What soft skills are required for a finance interview?
In finance interviews, interviewers look for solid reasoning and analytical skills, communication skills, negotiation, critical thinking, and problem-solving skills.
Upgrade your Career with MBA from upGrad