An employer will sometimes conduct a telephone interview before you are invited for a walk-in interview, so leaving a good impression is necessary. Most interviewees are friendly and try to make you comfortable without ever trying to intimidate you. However, it is quite natural to feel anxious before the call.
If you're feeling nervous, we recommend you sit down with a friend for a mock interview. While it won't be the same, it will help you prepare your answers better.
Check out our free courses to get an edge over the competition  
Telephone Interview Questions & Answers
Here's a sample interview of an MSC Computer Science graduate with common questions along with their ideal answers. 
Learn Online software development courses from the World's top Universities. Earn Executive PG Programs, Advanced Certificate Programs, or Masters Programs to fast-track your career.
1. We can start by introducing ourselves first, so tell me about yourself.
An employer asks the above question at the beginning of an interview. Please take this opportunity to tell them relevant details about yourself.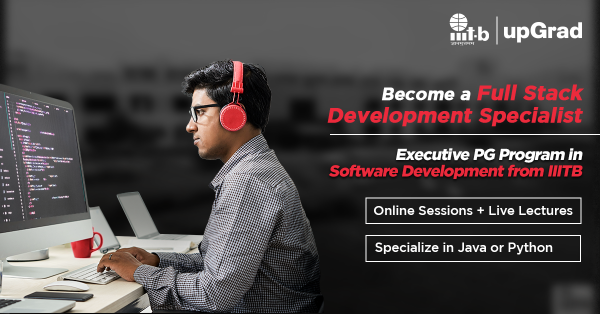 Example: "I graduated in Computer Science a month ago, and I chose to pursue this field of study because I was always interested in everything related to computers and technology. I've always been a tech buff, obsessed with any new technology in the market. I couldn't see myself pursuing any other career besides computer science after learning coding in 12th grade. Since then, I've been a part of multiple projects related to artificial intelligence, cybersecurity, and programming languages. Presently, I am upgrading my knowledge base by experimenting with new programming languages, tutoring a batch of computer science students, and making educational videos on YouTube."
Check out upGrad's Java Bootcamp 
2. Why have you applied to this particular job?
The employer wants to learn about your motives behind applying to their company. They also want to know whether you know enough about their company to work with them.
Example: "As I have finished my degree, I want to enter the workforce and get hands-on experience working for a company. I want to live the corporate life and know how it's like to work as a part of a team. I applied for this particular job in your company because your work culture and in-house learning opportunities caught my attention. My values align with your company's future objectives, which is one an important deciding factor for me." 
Explore Our Software Development Free Courses
3. What do you think of the job profile?
Tell the employer why you found this job to be the best fit for you, mention what you are looking forward to learning from this position. 
Example: "Going by the things mentioned in the job description and a few other things that I learned from my research, I find this job to be ideal at this stage of my career. I am investing my time and energy into learning something new and contributing to computer science every day. Working in your company would boost this process for me. I can confidently say that this job will add personal value to my life, which is exciting, and I look forward to it."
Check out upGrad's Full Stack Development Bootcamp (JS/MERN) 
4. What expectations do you have from the company?
Give honest answers about your expectations because an employer stands at the receiving end regarding salary and culture. Talk about the things you value and the kind of treatment you desire.  
Example: "Even though I might work in your company as an employee, I see myself as an extension of your organization. So, I expect fair and unbiased treatment in all aspects, which I'm sure you already practice in your company. Apart from that, I look forward to making connections with new and talented minds who will help me to advance in my career." 
Explore our Popular Software Engineering Courses
5. Why do you think you are an ideal candidate for this position? 
Here's your chance to demonstrate your values and beliefs. Frame them in a way where you talk about the ideal employee and subtly imply that you have these qualities. 
Example: "A perfect candidate would be someone who is not just well versed in the theory of computer science, but also knows about the applications. Extrapolating their knowledge and using it differently is one quality that a candidate should have for this job. Apart from having a sound understanding of the technicalities, they should be punctual and determined to create something extraordinary. I can do most of these things, and therefore I consider myself an ideal candidate for the role. 
6. Do you have any previous experience at a similar job?
This answer depends on whether you have previously worked or not, here we consider that our applicant has worked before. Tell them about your previous company and your given responsibilities. 
Example: "I worked in (name of the company) for (duration), where I was responsible for creating educational software and fixing their bugs and issues. I mainly used Python as my primary language and a few others, such as Java and Ruby. I also actively contributed to testing, management, and building control." 
In-Demand Software Development Skills
7. Any particular reason for leaving your previous company? 
If you have left your previous company, speak graciously about them while pointing out things that you did not like and the reason behind your departure. 
Example: "My previous company did not provide the perks like other companies, plus the salary did not cover my expenses. It is a relatively young company that's still growing. I'm looking for stability that only an established organization can promise me at this stage in my career. So, I decided to part ways with that organization, and I'm now looking for a new job that'll boost my personal growth." 
8. Why are you searching for a new career opportunity at this moment? 
Explain why you are currently looking for a job; you can choose to be honest and ambitious because that works the best for most candidates. 
Example: "I enjoy doing the things where my focus currently lies i.e., programming and teaching. However, I lack the stability of a steady career. I do not intend to teach and make videos full-time – that leans more towards my passion projects. I wish to bag a stable job that allows me to grow in my field and pay my bills." 
9. What did you learn from your previous job roles?
Tell the interviewer about your good experiences and how you grew in your previous job, so they know that they are hiring someone resourceful. 
Example: "Apart from a robust understanding and hands-on experience of building and testing software, I learned multiple things which I will hold on to for the rest of my life. I understood the importance of work culture and team spirit. I realized that communication is the key to near-perfect collaboration."
10. How can you contribute differently to our organization? 
Please do not shy away from telling them about any additional skills you have that might benefit the organization, do a little research and prepare the answer for this question before you get on the call. 
Example: "I often have many innovative ideas up my sleeve, and with the right support system, I am willing to materialize them. Also, I believe my ability to see things from a different angle and deal with missed errors will contribute significantly to your organization. I will take every opportunity to upskill myself and become a valued asset in this company."  
upGrad's Exclusive Software Development Webinar for you –
SAAS Business – What is So Different?
11. Tell me more about your hobbies and interests or anything that ignites your passion. 
Feel free to talk about your hobbies, allow yourself to sound passionate about different things as employers take that to be a good sign.
Example: "Apart from computer science, I have always enjoyed literature, chess, and psychology. I participated in multiple sports tournaments at school. Since my childhood days, chess has interested me a lot. I dedicate an hour of my day to playing and studying chess because I find it fascinating. I also love to read non-fictional books about everything under the sun, but mostly technology." 
12. How much salary do you expect?
Refrain from quoting your expected salary because the company might offer something higher or lower. However, you can mention the compensation written in the job description if you need to answer. 
Example: "Before I quote my expectations of the salary, I'd like to know about how much you are offering for this position. Along with that, I'd like to know about my daily requirements for this position so I can decide my salary based on that." 
Read our Popular Articles related to Software Development
13. When can you join our company?
This particular question and the two after it entirely depend on your current situation. So make sure you answer them honestly.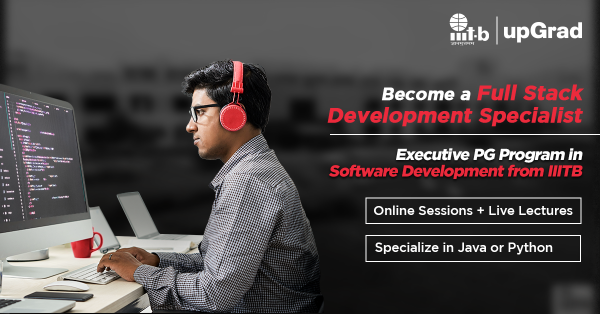 Example: "After my two weeks notice period ends with my present company, I can join your organization. I submitted my resignation a week ago. Since my company has a 3-week notice period, I need to continue working there for two more weeks."
14. Have you been actively interviewing for other companies as well? 
Example: "In all honesty, I have applied to a handful of companies to increase my chances of hiring because I need to find a job immediately. As I mentioned before, I have already submitted my resignation letter, so I need to find a job as soon as possible." 
15. Do you have any questions related to the job?
Example: "Yes, I'd like to ask a few questions about the position."
Can you describe the work environment of your office?

What are the daily tasks that I will have to fulfill, apart from the ones mentioned in the job description?

Does the company pay for an employee trying to acquire new skills related to the job?

What's the work-life balance scenario of your employees?
Conclusion
The above interview is an example of how a Computer Science professional's or any other person's job interview should ideally turn out. If you are interested in pursuing the same field, a Master of Science in Computer Science from upGrad will sky-rocket your career. Under the guidance of expert instructors and industry mentors, you will emerge as a job-ready candidate after course completion!
Apart from skimming through the interview question and answers, make sure to follow a few basic parameters. For instance, do not sit for the interview from a noisy or crowded place, have a pen-paper or laptop handy to note down anything important, be respectful towards the employer even if you face rejection, and take time to think before answering questions. 
How do you address the interviewer?
You can call them 'Sir' or 'Ma'am' when the interview starts, and they will let you know if they prefer to be called by their names.
What if I do no hear back from the company?
Give them a call for follow-up. They will ask you to wait or tell you if you are not selected.
What if I fumble during the call?
Keep going. It happens to the best of us. Most employers are usually nice and will not hold that against you.
How should you conduct yourself in a telephonic interview?
Talking over a call for an interview is very different from telephonic meetings or conferences. You need to be cautious and also make sure that you get selected for the next round through your telephonic interview. This is where telephonic interview manners come in handy. Firstly, look for a quiet space and turn off the speaker during the interview. Try to avoid multitasking and do not talk unnecessarily. A good and clear phone connection always works best, but if you cannot hear clearly, you must politely let the interviewer know that. Make sure to jot down notes all along and ask for the interviewer's email address for future correspondence.
What clothes should you wear for a virtual interview?
Now that remote working is so common, most of us already know how to dress up for video meetings or conferences. However, we often miss a thing or two, especially before a video interview. We all know that flashy colors and dresses must be strictly avoided; neutral colors work best. So choose from black, blue, white, or gray. Go for solid colors over prints, and choose a lighter background that is neutral. Accessories are optional, but you must dress up fully and not wear shorts because only half of you are visible on camera. Wear something that fits you properly – not too tight, not slouchy.
What should you never say in an interview?
You should never tell your interviewer that you will Google the answer to a question or problem to solve it. It is perfectly normal not to know everything, and it is also normal to find answers on the Internet. But you must not mention it to the interviewer. The interviewer often wants to see your approach to solving a problem rather than the solution itself. They want to see how you apply your problem-solving skills to solve a problem.
Be a Master of Software Development