A Master of Business Administration is a renowned degree that helps learners develop business abilities and leadership traits. They gain a greater understanding of the practical skills and theoretical information required to accelerate an organization's overall growth and push it towards success. An MBA degree equips students to learn, adapt, and lead a wide range of businesses across multiple industries.
The MBA degree has become one of the most important degrees in today's times. It increases the employability of the professionals, it also enhances the quality of job opportunities that comes across one's way.
There are various benefits to pursuing MBA that helps in better career growth. First of all, the managerial skill sets that it imbibes help in procuring opportunities at the senior level and also in gaining better opportunities at work.
Other advantages of pursuing an MBA are higher ROI, better employability opportunities, more employability, better time management, technical skills, domain expertise, higher salary, etc. The relevance of an MBA does not have limits to one geography. There are various jobs after MBA in USA as well.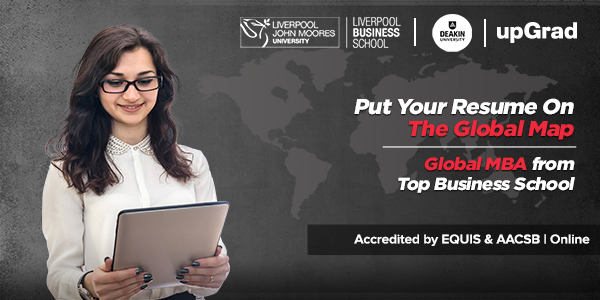 Multiple options are available to pursue a successful career post-MBA completion. The students get to choose any specialization of their choice and build a niche for themselves with time. The options are various such as entrepreneurship, marketing, sales, finance, HR, etc.
An MBA specializing in human resources is popular among students and working professionals alike. Choosing an MBA in HR as one of your post-MBA employment alternatives can be an excellent career move. This MBA specialization focuses on teaching strategic management, human resource development, and business school leadership legal aspects.
HRs are in charge of recruiting talent and ensuring that the organization has a competent and skilled workforce capable of creating value.
Human Resource Management
Human resource management includes hiring, training, orienting, and evaluating a company's employees. Hiring employees, looking after their needs and pain points, remuneration, salary settlement, training, maintaining employee performance, and ensuring that all employees adhere to the company policies and code of conduct are a few responsibilities that come under the HR suite.
Some of the other responsibilities of HR include updating the company policies that are in favors of the employee and the company. As this allows for better and positive work culture.
For performing the various functions of the HR professional, there are multiple job roles in this industry. Some of those job roles are mentioned below-
Recruitment Coordinator

Human Resources Assistant

Human resources Coordinator

Recruiter

Human Resources Generalist

Employees Relations Manager

Human Resources Manager

Labour Relations Specialist

Recruitment Manager

Director of Human Resources
These job roles are required in almost every organization across the globe. The relevance is really high, thus it increases the pool of job opportunities in the USA after MBA from India.
An ideal job profile related to HR deals with two aspects:
Talent Management – Giving capable individuals a productive work environment to guarantee the appropriate use of their abilities for the organization's prosperity.
Talent Acquisition – Choosing the most capable group of employees by recognizing their talents and capabilities.
HR is responsible for managing people and thus holds a large amount of data. It is highly important for them to manage data effectively, therefore HR analytics, data science or data analytics can be pursued after MBA completion. The professionals having the apprehension of after MBA which course is best in USA, must have gotten their answer.
Skills Required for HR
Human resource professionals must have a balanced combination of numerous soft skills and domain knowledge to excel in this field. Some of the most notable HR skills include:
HRM knowledge

Exceptional communication abilities

Administrative and organizational skills

Employee experience expertise

Identifying and recruiting the right talent and coaching/training them

Business acumen

Cultural awareness

Reporting
The students having the doubt of "Which course is best after MBA HR?" can go ahead and pursue some extra soft or hard skills courses if they feel that they are lacking of any, and build a strong portfolio for themselves.
Career options in the USA after MBA in Human Resource
Here are some of the top career options available to MBA HR graduates in the US:
Human Resources Manager

Staffing Director

Human Resources Generalist

Technical Recruiters

Employees Relation Manager

Compensation Managers

Employment Managers

Human Resources Consultants

Director of Human Resource Development and Training

International HR Professional

Employees Education Consultant

Human Resources Specialist IT

Human Resources Entrepreneur
1. HR Manager
An HR manager helps the employees via interpersonal communication. They influence the employees to stay motivated and continuously work towards its growth. They also play a crucial role in employee assessment and offering performance-based incentives.
Some of the other job responsibilities of the HR Manager are listed below-
Human resources managers undertake the management of a company's recruitment process.

They also maintain department records, review performances and wages and ensure workplace health and safety compliance.

HR managers act as mediators between executives and employees, take disciplinary actions and resolve disputes.
Some of the skill sets of the HR Manager are mentioned below-
Customer Service

Performance Management

HRIS

Onboarding, Employee Relations
2. Human Resources Generalist
This is an essential and entry-level profile provided to MBA graduates in HR. Usually, HR generalists juggle multiple tasks simultaneously and perform duties like:
Receive job applications from applicants

Analyze CVs and select the relevant candidates

Organize recruitment-related projects.
They also handle attendance, payroll, employee-engagement activities, performance appraisals, and induction programs. In addition, HR generalists develop backend tools to meet the basic needs of a company's staff.
Some of the other job responsibilities of HR Generalist are mentioned below-
Human resources generalists are professionals responsible for the internal and external human resources matters of a company.

They handle recruitment processes, staff training and employee relations.

They also develop company policies and guidelines, undertake regulatory compliance and maintain employee databases.

Along with preparing HR activity reports, they monitor budgets and payrolls and keep up with HR best practices.
Some of the other skill sets required from the HR Generalist are mentioned below-
. Conflict Resolution

HRIS

Employment related laws and regulations
3. Staffing Director
A staffing director primarily decides upon all essential aspects of a company's employees. They frame recruitment-related policies, development, and promotional policies, training policies, and transfer policies.
4. Technical Recruiting Manager
A technical recruiting manager's work profile includes testing the applicants' technical expertise and picking the right candidates. They have high expertise in IT and banking.
HR graduates with adequate IT knowledge are appropriate for this work profile. They could be programming designers, IT planners, or other specialized aptitudes. They assume a significant part in helping the HR group.
5. Executive Recruiting Manager
It is possibly the most advantageous position for someone who has exceptional correspondence skills and can assemble excellent relations with individuals. Executive recruiting managers enlist C-level posts like CEOs and VPs. They conduct inquiries and contact possible chiefs who'd be ideal for C-suite roles in a company.
6. Compensation Manager
A compensation manager has an important part to play in determining the payout of the employees. Therefore they handle financial matters concerning the company. They also decide the bonuses and incentives of the employees.
The compensation managers bascially determine the organisations' spay structure. They are also responsible for monitoring the maket compensation and provide a competitive compensation to acquire and retain their talents.
The compensation manager must be well versed in certain skill sets such as leadership, analytical, communication, business understanding, data analysis, decision- making, etc.
7. Employees Relations Manager
They deal with the complaints registered by employees, address their grievances. Employees relations managers work as a corresponding platform between the company's higher management and its employees. To resolve the problems between the employees and employers, the employee relations executive arranges discussions and often acts as a mediator between the two parties.
Some of the other job responsibilities of the Employee Relations Manager are mentioned below-
An employee relations manager is responsible for handling various issues related to employees and company management relations to maintain a harmonious work environment.

Along with processing employee complaints, employee relations managers investigate the situations and offer counselling when appropriate.

They gather and analyze employee feedback and develop best practices and programs for improving employee relations.
Some of the skill sets required from the Employee Relations Manager are mentioned below-
HR Policies and procedures

Employment Legislations

Employee and Organizational relations
8. Director of HR Training and Development
An HR Training and development director conducts many training programs for the newer employees of a company. They also carry out various training programs so that the employed staff can give their best for the company's growth. Moreover, they encourage and help employees upskill and grow. Hence, they organize workshops, classes, training sessions, conferences, etc.
9. Human Resources Consultant
Human resources consultants work for representative impetuses, reward programs, organization culture blend, worker inspiration, retirement designs, and rethinking capacities. Plus, they propose methodical suggestions to the organization to accomplish valuable objectives concerning their employees and people.
The Human Resources consultant are also required to initiate and formalize the projects and programs related to the company. Providing advice, identifying the cause of problem and after performing research, arriving at a solution for them.
10. Global Human Resource Specialist
Global HR specialists recruit candidates for global positions, train them according to international regulations, implement development plans according to international standards, and regulate global employee programs. It is one of the best career options for people who want to gain international exposure, explore different cultures, and travel the world.
11. Human Resources Executive
HR executives assume a crucial part in any association. Their obligation is to gadget procedures, approaches, frameworks, and objectives for a company. They monitor and handle numerous aspects of the firm's human resources, right from hiring to agreement signing, training, and upskilling.
12. Human Resource Entrepreneur
An HR entrepreneur heads an establishment that deals with employee placement, HR consulting, and PEOs or outsourced employer organizations. They can set up an enterprise, hunt for clients, and lead firms to success. It is an excellent career opportunity for people with exceptional skills and good work ethics.
To delve deeper into this topic, upGrad offers you various online MBA courses. Through online programs, it strives to provide a positive learning experience for all learners. Aspirants in the US can check out upGrad's online MBA program – Global degree from Liverpool Business School and Deakin Business School. This 24-month program imparts knowledge on business growth strategies, leadership, strategic thinking & planning, design thinking, change management, financing strategies, and international business, to name a few.
Conclusion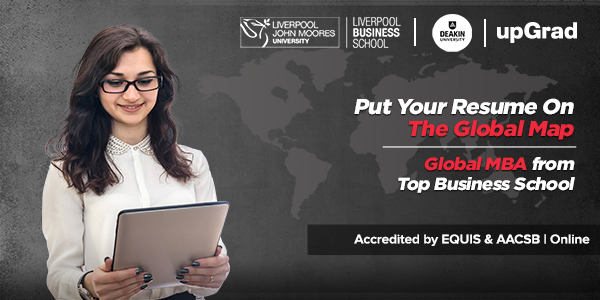 Human resources is a versatile domain. MBA HR graduates can find employment opportunities across all industry parallels, including IT organizations, legal firms, government agencies, academic institutions, startups, media houses, advertising firms, eCommerce companies, retail firms, and MNCs.
A promising future awaits HR graduates in the US. HR professionals can shine in their domain with a wide range of job openings, provided they possess the right skills and expertise.
Thus MBA in HR in USA is a lucrative option for a successful and a promising career.