The key to good business operations is managing finance. In the global scheme of activities, finance has emerged as a sector that is crucial to ensuring smooth operations and scaling. Usually involving a host of activities including allotment of resources, managing funds and assessing liabilities, finance is the backbone of the industry. Apart from processing and assessments, finance also involves tackling complex issues and difficulties to ensure a sustainable flow of funds. It is in this regard, that finance courses can help you get a gist of what good and bad finance practices are, how to efficiently manage financial problems and how to implement and adapt to various financial models.
Finance free courses include the division of finance into three segments:
1. Personal Finance
As the name suggests, personal finance involves the management of funds for personal day-to-day needs. A professional financial manager makes sure that his client's budgets are maintained according to the desired goals by investing or savings. It differs from person to person depending on the client's goals, targets, and needs and requirements needs and requirements. It includes investments in cars, real estate, personal education, medical insurance and savings.
It comprises of the following: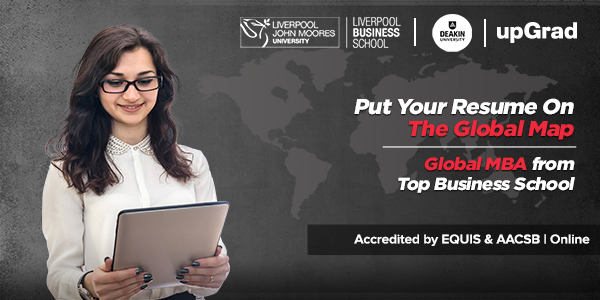 It includes safety against any uncertain situation or accidents

Money is sufficiently transferred to upcoming generations

Safety for after-retirement days

Management and compliance of taxes

No burden of loan clearance

Safety with saved funds for big purchases

No burden against investments and savings
2. Corporate Finance
Finance for beginner's courses tells us that corporate finance is all about the company's prosperity and welfare. It is about funding and managing the company's expenditures and helping the capital structure attain growth. It deals with the funds and resources, how to maintain the finances, use resources productively, and increase the company's status and value through different financial tools. It is a middle line of maintaining a solid balance between taking various risks for the company and increasing the asset value.
It comprises of the following:
Budgeting capital

Categorizing the funds in terms of equity, shareholder's funds, credit, debit and debts

Understanding of how to utilize funds that have faced losses and use it for future investments for better improvements with better-learned strategies

Acquiring and investing in various stocks for the improvement of the company

Identifying all possibilities of challenges, opportunities, and other investments

Having faith to use funds on risking factors for better management opportunities

Issuing stocks on public platforms and selling them on stock exchanges
3. Public Finances
In this type of finance, public houses like governments, municipalities, and state entities are concerned. It also includes long-term investment strategies on public houses. It considers factors like the distribution of funds, economic strategies, and other resources for the betterment of public welfare. These funds are collected from GST, taxes, insurance, and big loans from banks.
It comprises of the following:
Sorting out expenditure lists for the governmental houses

Efficiently managing taxes

Revenue sources for smooth management

Strategizing the plans for various fundings and investments
Check out our MBA programs online.
Why choose Free Online Finance Courses?
Finance is not just about the means of earning wealth but also the utilization of these funds in the best ways to bring out its productivity. It involves:
An accurate understanding of the investment of time and value for money

Better strategy making for better decisions

Being fully knowledgeable about valuable funding resources

Putting in best efforts for the maximum output of growth in wealth

Having the ability to understand financial costs

Having better knowledge of funds for better analysis

Getting the maximum results out of strategic investments

Helps in the management of both personal and professional lives

Learning the importance of building a great portfolio

Understanding the financial needs of the client to make informed decisions

Knowledge of the cost of capital and how to analyze it for generating optimal output
Importance of free online finance courses with certificates:
1. Finance is Universal
Irrespective of which field the company operates in, finance is an important component. Since it involves keeping a track of factors like salary distribution, allocation of funds for various tasks and new funding. Even if you don't handle the financial functions, finance is one of the core decision-makers for the smooth processing of business. Even if you have to just pitch an idea on a specific company's goals, the execution of that idea will solely depend on the company's finance budget. So you should be fully prepared with your budget expenditures so that your ideas are taken seriously.
2. A better knowledge of finance will help you stand out in your CV
What better way to stand out on a CV than having good skills in finance. Even if you don't have many years of hands-on experience, having good finance skill sets will make you an outstanding candidate.
3. Finance Industries are constantly developing
The world of finance has developed far beyond its traditional days. Sofi, Coinbase, or Stripe were quite obscure and not frequently used. However, with the steady adoption of technology by various industries, concepts like cryptocurrency, student loan facilities, and many other payment technologies have also evolved.
4. Problem-solving capabilities
The general conception holds that understanding finance is a difficult task to master. However, with various free online financial courses, you can master the different financial concepts and skills. It includes complex formulas, calculations, spreadsheets, which shows your competitive skills. Learning how to solve quantitative data will turn out to be an excellent asset for your company's growth and success.
Want to know the best firm to learn finance for beginners course?
upGrad is here to the rescue.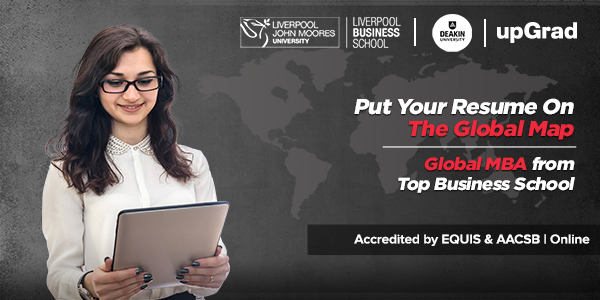 It is South Asia's largest ed-tech company. It offers online learning experiences for learners on a global platform. upGrad's Advanced Certificate in Digital Marketing and Communication program, which is perfect for finance aspirants.
Key Highlights:
Certificates from brands like MICA and Facebook

Industry Mentors undertake fortnightly coaching

It helps you build your GitHub profile

It includes over 70+ tools

Minimum eligibility is a bachelor's degree or any other equivalent degree

Special focus on industry-relevant skills such as SEM, SEO, Content Marketing and Social Media, Marketing Analytics and Branding

The program intends to cater to Freshers, Traditional Marketers, Entrepreneurs, Brand and Communication Managers, Sales Professionals
Sign up with upGrad for more information on Finance Learning Courses.