Master of Business Management (MBA) is a specialization program that focuses on the various aspects of business administration and management. An MBA degree can help you to launch a progressive career in the business domain as well as increase your brand value before potential recruiters. However, a majority of people often ask questions such as "what can I do after MBA" or "What can we do after MBA". If you also find yourself asking, "after MBA what can I do ?" then keep on reading.
Since MBA offers specialization in many different business and management streams, it is essential to weigh all the pros and cons of each before making a hasty decision. To maximize your returns from the MBA degree, you must first do a little research and gather a rough idea about what the different courses teach the career options associated with them and the salary packages for top job roles.
Today, we will look at the different types of career opportunities and salary packages for the top 5 MBA specialization streams. Therefore, one will know what to do after MBA.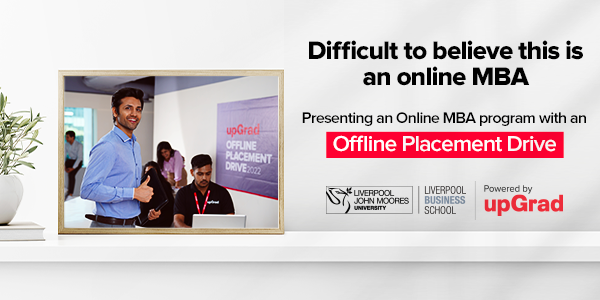 MBA in Finance
The best answer to the question "what can we do after MBA" would be MBA in Finance. MBA in Finance is a popular MBA specialization with tremendous growth prospects in Banking, Financial Services & Insurance sector. Financial management focuses on the planning, managing, and regulating the financial resources/assets of any industry.
After completing an MBA in Finance, one can find a job in the following sectors –
Corporate Finance

Corporate Banking

Credit Risk Management

Asset Management

Hedge Fund Management

Private Equity

Treasury

Sales and Trading
Goldman Sachs, Merrill Lynch, Morgan Stanley, and JP Morgan are some of the top recruiters in India hiring MBA Finance professionals.
MBA Marketing vs MBA Finance – What to Choose?
Salary prospects:
In India, an MBA graduate in Finance from top B-schools can earn a starting salary of anywhere around packages of Rs 10 – 15 lakhs p.a. Candidates hailing from other institutes may earn a starting package of Rs 4 – 6 lakhs p.a. The salary increases with growing experience and knowledge. Mid-level professionals earn an annual package of Rs 20 – 30 lakhs, whereas senior-level professionals can earn as high as Rs. 35 – 50 lakhs and even above per year.
Source – Payscale
MBA in Business Analytics
MBA in Business Analytics is a specialization field that focuses on teaching students how to use different analytical tools (statistical and quantitative analysis, explanatory and predictive modeling, data visualization, etc.) to gather data from multiple sources and analyze it to gain valuable insights into the customer behaviour, market trends, and other matters related to business intelligence.
MBA graduates in Business Analytics can find jobs in various sectors like Information Technology, Healthcare, Financial Institutions, E-Commerce, etc. Boston Consulting Group, Accenture, Capgemini, Wipro, Amazon, etc are some of the top recruiters for Business Analytics professionals in India.
Featured Program For you MBA From Golden Gate University.
Salary Prospects:
Thanks to the growing importance of analytics in business, the average salary of Business Analytics professionals in India is Rs. 11 lakhs p.a. While freshers can make around Rs. 5 – 8 lakh p.a., experienced professionals in the field can earn between Rs. 10 – 18 lakhs p.a. Those at a senior level can draw a salary between Rs. 30 – 55 lakhs annually.
MBA in Marketing
MBA in Marketing is definitely one of the top answers to the question "what can I do after MBA" as the field is growing rapidly with its importance spanning across various study fields. MBA in Marketing Management focuses on the marketing aspect of a business. The key goal is to teach students about brand marketing, sales, different marketing channels & techniques, executive and leadership management skills, product management, market research, consumer behavior, to name a few.
After completing an MBA in Marketing Management, one can find a job in the following sectors –
Competitive Marketing

Business Marketing

Online Marketing

Analytical Marketing

Customer Relationship Marketing

Advertising Management

Product and Brand Management

Retailing Management
Marketing Management professionals can find job opportunities in Advertising Agencies, Marketing Companies, FMCG Sector, Financial Services, IT, etc. Though Marketing as a function is required in almost every organization, and here are a few prime recruiting companies in India for marketing function – Accenture, Amazon, Capgemini, Indusind Bank, Ing Vysya Bank, India Infoline, etc.
Salary Prospects:
The annual salary range of Marketing Management professionals India may range anywhere between Rs. 3.5 – 18 lakhs for freshers (higher-end salaries for graduates from reputed B-schools). The salary increases with experience and can range between Rs. 15 – 40 lakhs p.a.
Source – Payscale
MBA in Human Resource Management
If all of the options above did not help you find your answer to "after MBA what can I do?" then you might prefer MBA in Human Resource Management. MBA in HR Management focuses on maximizing the performance of the employees to accomplish the goals of the organization. It teaches students how to acquire the right skills, best industry practices, and knowledge of how to manage human resources in ways that guarantee optimum benefits.
Recently, the job of HR professionals has gained increasing traction across all parallels of the industry. Hence, HR Management professionals can find plenty of employment opportunities in IT companies, law firms, advertising firms, retail companies, media houses, newspapers, etc.
Salary prospects:
An HR professional may earn a starting salary of Rs 2.5 – 4 lakh p.a. However, graduates from reputed B-schools can make around Rs. 4.5 – 8 lakh p.a. For mid-level positions, the annual salary ranges between Rs. 10-18 lakhs, whereas senior-level professionals make nearly Rs. 25 – 40 lakhs p.a.
MBA in Operations Management
Operations Management revolves around optimizing everything related to the business operations, including product quality and cost, manufacturing time, enhancing productivity, and boosting customer satisfaction quotient. Purchase management, Inventory management, vendor management, and enterprise resource planning (ERP) make up the operations management and the supply chain of a business.
Graduates with this specialization usually bag jobs in product/service based units, including –
Retail

Logistics

Hospitality

Transportation

Manufacturing

Construction

Financial Institutions

Management Consulting

Information Technology
Damco, Blue Dart, First Flight, GAIL, ONGC, and NHPC are among the major recruiters for Operations Management professionals in India.
Salary prospects:
In India, the average starting salary of Operations Management professionals is between Rs. 4 – 7.5 lakhs. Graduates reputed B-schools can make around Rs. 6 – 10 lakh p.a. For mid-level professionals, the annual salary range is around Rs. 15 -20 lakhs and that of senior-level professionals is Rs. 28 – 40 lakhs.
MBA in International Business
MBA in International business is a two-year-long post-graduation course that helps students learn how to run a global business. If you aim to be a part of MNCs and learn more about international business, laws, policies, trade, and import regulations, then this is the course for you. There is ample scope after the course as most businesses plan to expand their reach globally.
After completing the course, you can be recruited for the international business consultant, export manager, or international marketing manager positions. Global business manager, Logistics manager, Foreign Exchange Trader, and Compliance Manager are a few similar roles you can aim for in the field.
Some top recruiters include JP Morgan Chase & Co., Accenture, Max life insurance, Cognizant, Amazon, TCS, HCL Technologies Ltd., The Goldman Sachs Group Inc., etc.
Salary Prospect:
The salary of a logistics manager can be anywhere between 2.7 LPA to 8.2 LPA. The average salary of a foreign exchange trader in India is around 7.5 LPA. The average salary of a compliance manager in India is around 10 LPA.
MBA in Healthcare Management
MBA in Healthcare Management will train you to manage various managerial aspects of hospitals, pharmaceutical companies, and other healthcare systems. As the healthcare industry is one of the most booming industries worldwide, this course opens doors to extensive opportunities. This course will aid you with a holistic understanding of the healthcare industry.
Some of the job roles offered after this course include Hospital CEO, Hospital Administrator, Product manager for medical device companies, Healthcare Associate, Hospital Operations Manager, Health Insurence Manager Etc big companies such as Fortis, Star Health, Siemens, Apollo, WHO, Cipla, Practo, Max, AMGEN, etc.
Salary Prospect:
The average salary of a Hospital Administrator is around 4.8 LPA, while the maximum salary can also rise up to 10 LPA based on the years of experience. An operations manager's salary can range from 3.7 LPA to 10 LPA.
MBA in Information Technology
MBA in Information technology is one of those specializations of MBA that are more inclined toward tech. This specialization will give you the skills to manage IT aspects and employees. The course presents a great combination of traditional business management aspects, such as information security, IT project management, etc. This course carries huge value as almost every business in the future will be tech-dependent.
After pursuing this course, you can become an IT manager and have considerable opportunities to work in the IT domain of any big company. Apart from that, various other job roles include project manager, Corporate strategist, System Manager, Digital Leader, Data Processing Manager, Systems Software Manager, etc.
Some IT giants such as TCS, Infosys, Wipro, and Tech Mahindra are the top recruiters for MBA in IT graduates.
Salary Prospect:
The average salary of an IT manager is around 13 LPA, whereas entry-level candidates can get around 4.8 LPA. A system manager can earn between 2 LPA to 8 LPA based on their skills and years of experience.
MBA in Luxury Brand Management
If you are naturally drawn to luxury goods and want to learn more about how they are kept relevant in the market, then you can opt to specialize in Luxury Brand Management. The course primarily teaches the know-how of the luxury industry and the principle concepts it follows to stay relevant and gain exposure. This course has a great blend of entrepreneurial, managerial, and marketing skills crucial to keeping the luxury industry afloat.
After this course, you can get a job as a marketing analyst, retail strategist, merchandiser, business development officer, brand manager, operations manager, PR Specialist, etc.
The top recruiters for Luxury Brand Management graduates include Rolex, Gucci, Armani Exchange, Louis Vuitton, Rolls Royce, Prada, Audi, etc.
Salary Prospects:
An average salary of a Public Relations (PR) manager is around 5 LPA. The entry-level candidates can get an average of 3 LPA with this job. Currently, in India, a brand manager earns an average of 8.8 LPA, whereas the entry-level average salary starts at around 6.6LPA. The starting salary of a marketing analyst is around 3.6 LPA, whereas the average salary stands at 4.4 LPA.
MBA in Retail Management
MBA in Retail Management is a specialization after an MBA that offers a wide range of in-depth knowledge regarding the retail industry. This course majorly focuses on enabling the students with the required managerial skills that are streamlined with the retail industry. This can further help you explore a new array of career opportunities in the retail industry. The course is offered by various leading business schools in India, mostly as a post-graduation diploma course.
After this course, you can be placed in front-end and back-end profiles. Retail management graduates can get job roles like product manager, marketing executive, sales manager, retail store manager, etc. Top companies that require retail management graduates include
Amazon

Croma

ITC Hotels

Reliance Jio

eBay

Nestle

HCL

Raymonds

HP

Puma

Panasonic

Flipkart

Taj Group of Hotels
Salary Prospects:
An average product manager's salary in India (unspecified type) is around 13 LPA. Entry-level candidates who have experience of less than a year can also earn up to 9 LPA for this role. The average salary of a retail store manager in India is around 3.8 LPA, and an area sales manager earns an average of 6LPA.
Conclusion: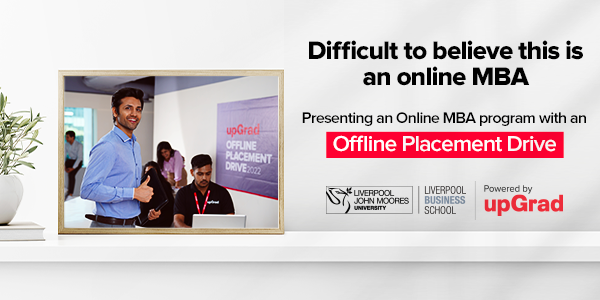 We hope this article has offered you a much better understanding of what these MBA specializations teach and the career opportunities each of them offers. MBA is a globally renowned and acclaimed degree that bears a promise of well-paying jobs. However, not all management jobs pay well. Hence, to ensure that you end up landing your dream job, you must identify which MBA specialization best fits your career goals. Once you deduce that, the rest will become easier.
Learn MBA Courses from the World's top Universities. Earn Masters, Executive PGP, or Advanced Certificate Programs to fast-track your career.
If you are keen on upgrading your career with an online MBA course, explore upGrad's best MBA programs offering in our detailed Online MBA programs article.