Wondering what is the range of Project Manager Salary in India?
Every company wants to have a well-skilled project manager to handle and manage their project development process. Companies usually have multiple programs running simultaneously, and a project manager usually is in charge of more than one project. Because of this reason, companies are not shying away from offering increased project manager salary in India.
Thus, if you have the required skillset and are ready to keep yourself updated, your career as a project manager is expected to keep growing onwards and upwards. This line stands true especially when we consider that a project manager salary in India is directly or indirectly dependent on how upskilled and updated they are.
Hence, the skills to manage a project and multiple teams are a core skill required. The salary received by the manager will depend on the type, scale, and the number of projects managed.
Your Pace- Your Place- Thats why we are here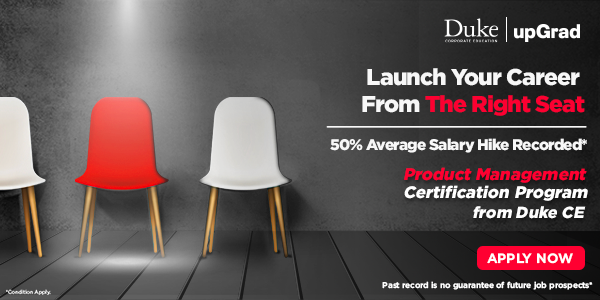 Let's know in detail about the Project Manager salary in India.
Check out our management courses to upskill yourself.
What is Project Management?
The process that involves managing a project from idea to completion is project management. It could be something as simple as automating an operational process at a department level, or it could involve a new project in collaboration with clients, vendors, and other stakeholders. The main processes are ideation, creation, execution, and closure. It will include planning, team management, procurement, integration, controlling, and risk assessment.
Depending on the product to be delivered, a project has a specified time frame within which it is initiated and completed. In contrast to a product that evolves with customer needs, a project carries a clear definition of what needs to be delivered. Because of the demand, project manager salary in India is one of the highest.
In other words, project management is the process of using tools, skills, information, and techniques in the project operations to obtain the project's objectives. The five major categories of project management processes are as below.
Initiating

Planning

Executing

Observing and regulating

Closing
You can increase your chances of a decent entry level project manager salary if you are well-versed in the aforementioned project management processes.
Who is a Project Manager?
The person who leads the project and is responsible for ensuring each phase meets its objective is the project manager. They are involved in defining the main objectives, purpose and scope of the project, creating an integrated plan for development, leading the team during the execution stage, monitoring each and every aspect of a project to the final closing and review of the project.
And in the end, the project manager is the person held responsible for the success or failure of a project.
If you are here, then either you are an existing Project Manager, or you are looking to pursue this field for your future. Either way, let's take a look at the salaries you can expect.
Project managers are responsible for overseeing and managing product development to ensure successful product delivery within a fixed scope, budget, and deadline. Balancing cost, time, and quality to maintain the scope of the project is the biggest challenge a project manager faces. Their roles include:
Timely identification and mitigation of potential risks

Setting deadlines, budgets and appointing employees

Managing the scope of the project, tasks, infrastructure, materials, and reports

Learn more about the roles and responsibilities of product managers.
Project management involves the achievement of the goals of a specific project by implementing methods, processes, knowledge, and experience. Project managers require technical expertise in particular disciplines and have sector-relevant backgrounds.
Projects have pre-defined targets, and managers should be competent to meet the goals. Also, project managers are expected to have an efficient and systematic approach to scheduling and managing the project.
Explore our Popular Management Courses
Project managers are always in demand and therefore, project management is one of the greatest sought-after careers in India. They are offered competitive salaries but finding a company that can pay the best PM salary based on your skills can be challenging.
upGrad's Exclusive Product Management Webinar for you –
How to craft GTM Strategy for a Product?
There are various classifications of a project manager, and your salary will change accordingly. The topmost classifications are:
Project Manager

Portfolio Manager

Product Manager
One of the key responsibilities of a project manager is to manage one or multiple projects within an organization. They are tasked with using project management strategies like blockchain and Lean Six Sigma. These strategies help them to plan, monitor, report, and prepare a budget for the project. Occasionally, they may be tasked to present the project's concept and supervise its execution. The CAPM salary in India is high, considering the multiple challenging responsibilities the project managers handle.
Another primary role includes working as a liaison between the individuals tasked with project completion and the higher management. They should ascertain that the project works hassle-free and timely. Moreover, they should frequently report the project's progress to senior management. Handling these responsibilities needs great skills, and so, the CAPM salary in India is high.
Some more roles and responsibilities of a project manager:
Developing the project idea

Developing and managing different project groups

Set a deadline and track the project's progress

Determine any issues and fix them

Overseeing your finances

Guarantee stakeholder satisfaction

Project's performance evaluation
Need for Project Managers:
Several projects are running concurrently in almost all companies. This is where the project managers work in charge of various projects. Their exceptional project management skills encourage many companies to provide admirable salaries in India and other nations.
The career graph and salary figure accelerate for the project managers with demanding skills. This is because their salary in India and other countries primarily depends on how skilled and updated the project managers are. The PM salary in India depends on various factors, including the scale, type, certifications, and the number of projects they handle.
What are companies looking for when hiring a project manager?
Answering this question helps you to acquire the required skills and get the dream job with a decent PM salary in India. Companies usually look for the following aspects when hiring a project manager:
Able to create an outstanding customer experience every time

Invent new ideas and effectively express them to others.

Planning, communicating and handling project progress to ensure project milestones are met.

Risk identification and mitigation.

Deriving solutions for complex projects

Manage scope, deadline, quality, resources, scope, budget, and customer satisfaction throughout the project.

Supervise remote resources and offshore employees

Thoroughly understand internal processes and adhere to them.

Streamline the sales process.

Deliver a broad assortment of services wherein project management demands a detailed examination of different variables.
Project Manager Salary in India
India is working for the tag of a superpower in the world. It needs to establish itself as a safe haven for different industries. MNCs coming here are convinced that India has the talent to lead its projects. Hence, many are now setting up warehouses, production units and call centers in the country. Today, existing project managers are busy improving their current skill sets and freshers are looking to learn and grow.
Read: Product Management vs Project Management
India is one of the great hubs of several industries from different sectors. This country owns talented individuals who can handle various projects. Therefore, India has several production units, warehouses, and other set-ups. It indicates that the project manager's salary is rising in the country.
The four key factors that influence the project manager's salary in India are the company and sector, the project manager's experience, the location of the company, and the project manager's skills. You can evaluate these factors to have a clear perspective on the MBA in project management salary.
The Growing Demand for Project Managers in India
According to economic times, the project management profession is likely to outperform the total global job growth over the coming years, creating a lot of new job opportunities with highly-competitive pay for the position. According to the Project Management Institute's (PMI) report, India will need almost 7,000,000 new project managers in the next 10 years to look after the growing industry needs in the nation.
Sectors like construction and manufacturing, information technology and finance and insurance require skilled project managers. The demand for these managers is always high. The list is endless. That's the primary reason project manager salary in India is quite high. The ever increasing demand.
Going by the reports, by 2027, India will be the second-largest producer of project management-oriented jobs in the world, second only to China. At a global level, 22 million new project management job openings are expected by 2027.
First, let us look at the opportunities open to project managers in India. A simple LinkedIn search can land you on more than 7000 job opportunities for a Project Manager in India, and that too from reputed firms like IBM and Kotak Mahindra Bank.
Top Management Skills to Learn
On Naukri.com, there is more than 70000 project manager related job openings from different firms in India. Out of these, almost 15000 are from the capital region of Delhi/NCR region, followed by 12000 each from Mumbai and Bangalore. The pane shows about 50600 results. There are ample opportunities for people with the right skill sets and experience. So, there are opportunities galore for project manager, and the indispensable nature of their jobs ensures that project manager salary in India is quite elevated.
Project Management has turned out to be a critical aspect of businesses to the level that the demand for project managers will never cease. Project managers are demanding in nearly all sectors, specifically in today's advanced and methodical business environment. Typically, these industries have an identical need for innovation and productivity. But, the professionals' roles and responsibilities vary. There are ample job opportunities for project managers in industries like finance, construction, engineering, information services and technology, healthcare, insurance, advertising, etc. The related job roles offer decent PM salary in India based on skills, experience, location, and other factors.
Various facets should be considered to effectively plan and implement a project. Owing to the skill gap that businesses face today, the demand for skilled project managers is more, but their availability is limited. Most project managers can't be so efficient even after undergoing formal training from the traditional courses. Companies sought after those candidates with a blend of theoretical knowledge and practical work experience.
The rising demand for project managers has increased the demand for pursuing a suitable project management professional course. The reliable project management courses help candidates to master the art of planning and implementing projects.
Plenty of businesses are adopting project management for their business processes. It is gradually becoming an integral part of businesses regardless of their industries. They are ready to offer admirable PM salary in India to deserving candidates.
Another key trend in the context of demand for project managers is project management for small projects. For a few decades, project management was a marginal subject and was perceived as an added cost for small projects. However, today companies are realizing the significance of project management for small projects. Therefore, it unlocks doors for individuals willing to learn project management while simultaneously working on the relevant job role for small projects. Therefore, it generates plenty of project manager jobs that must be filled up by skilled candidates.
Let us look at the most important aspect – the Project Manager Salary in India. How much can you earn if you enter this field?
The Median Project Manager Salary in India
According to Glassdoor, the average project manager salary in India is around Rs 14,00,000. For comparison, the average salary for a software developer in India is only around Rs 5,00,000. So, being a project manager could you fetch almost three times more income than your software developer counterparts!
Factors Affecting Project Manager Salary in India
The four main factors affecting the Project Manager Salary in India are:
Sector & Company– In most job profiles, the company you choose to work for affects the final salary. For a project manager, the sector they choose to work for will also have a bigger impact on the final salary. Also, the bigger the brand or company, the higher is the salary you can expect.
Experience – Managers with more experience will earn a higher salary when compared to persons who are managing their first projects.
Location – Location has a high impact on the salary of a project manager. A job in a city known for its information technology infrastructure will pay a higher salary in comparison to a job in a smaller city.
Skills – The important skills you have, the better is the ability to understand. Location is all set to play a vital role in deciding project manager salary in India.

Technical skills are too the influencing factors. For instance, if the job is associated with construction project management then having planning tools knowledge or drawing skills will add extra value to your resume. Also, it will increase your chances of obtaining a decent

entry level project manager salary.

Few other factors affecting the project manager's salary in India:

Education:

One of the overlooked factors is education. Organizations with varied domains have their unique need for project managers. For example, a construction-based organization will hire candidates with civil engineering or equivalent degree. Similarly, financial firms will hire candidates with a financial degree. An oil and Gas sector company will hire project managers from a chemical engineering background. Talented candidates from IT backgrounds can have a well-paying

IT project manager salary in India.
Vacancy:

The organization's urgency to fill in the vacancy can present a decent opportunity to obtain a decent salary range. Employers are hunting for the right fit and are ready to pay a higher salary than their expectations.

The urgency for a vacancy in an organization is outside the applicant's control. But what an applicant can best do is to incorporate the value-adding factors on their resume/profile. They can stand out from the crowd through their exceptional skills, domain expertise, sound academic background, and certification. All these factors can bring you close to filling up the vacancy for project managers in leading organizations.
Our Top Management Articles
Project Manager Salary in India: Based On Sector & Company
Earnings of a project manager depend upon the domain. For example, according to PayScale, the average salary for a construction Project manager is near Rs. 1,00,000.
IT Project Managers handling complex software projects for big IT firms can earn close to Rs 15,00,000 per year which is an excellent salary. This IT project manager salary is more for experienced candidates.
Your salary will also depend on the company you are working in. Normally, tech giants Amazon, Microsoft, Google, and Goldman Sachs pay more than average. But getting into these can be quite challenging as they generally have a rigorous recruitment process and tend to require higher aptitude and problem-solving skills than average.
List of top recruiters based on their pay:
Capgemini, Cognizant & Accenture offers about Rs. 2,000,000 per annum as salary. It is followed by HCL, Infosys & Wipro at Rs. 1,000,000 per annum.
Project Manager Salary in India: Based On Location
Also, the amount in your paycheck may also depend on your location. Location plays a vital role in determining project manager salary in India. For example, the salary for an IT project manager in India can be more than Rs 20,00,000 per annum. The image below shows that most of the bigger cities in India offer a salary higher than the national average.
The image below shows that a person in the IT hub Bangalore can earn about Rs 2,100,000 per annum.
It is around Rs 14,50,000 in both Hyderabad and Delhi for the same role.
Hyderabad
Delhi
Project Manager Salary in India: Based On Experience
The more experience you have the higher your pay package will be. So, if you are a beginner and have only recently entered the industry, you will have to moderate your hopes accordingly. So, let us break down Project Manager salary in India, depending on how many years of experience you have in your bag –
Let's see how a project manager's salary in India varies based on experience.
Entry-Level Project Manager Salary in India
The average entry-level project manager salary in India is ₹490,819
Mid-Level Project Manager Salary in India
The average mid-level project manager salary in India is ₹1,201,384
Experienced Project Manager Salary in India
The average experienced project manager salary in India is ₹1,659,957
Experience plays a major role in the project management field, or any field for that matter. Project managers with an experience of around 1-4 years can earn around Rs 6,20,000. A project manager with 10-19 years of experience can earn an astounding Rs 20,00,000 per annum on an average.
So the more time you spend in the industry, the better fruits it will yield for you.
Project Manager Salary in India: Based on Skillset
A project manager is responsible for planning, organizing, and directing the completion of certain projects within pre-defined timelines and budgets.
Different skills impact the project manager's salary in different project manager jobs. The following list shows some of the sought-after skills for project managers.
HTML

Software Architecture

Technical Analysis

Product Management

Consulting Management

Computational Fluid Dynamics

Machine Learning

Embedded/Real-time/RTOS

IT Security and Infrastructure
The key soft skills for the relevant job roles are analytical thinking, effective communication, time management, and leadership. The hard skills depend on the company and industry they work in. But the common ones are:
Designing project plans

Risk management

Budget management

Project Lifecycle Management

Performance tracking

Understanding various project management methods (Agile, Waterfall, Scrum, Lean, and PRINCE2)

Understanding of project management tools (Trello, JIRA, Asana, and Monday)
Companies prioritize these soft and hard skills; accordingly, they determine the appropriate project manager salary Bangalore and other cities.
Project management and agile software development skills are getting more responses for the important skills which can take your salary higher.
Project Manager Salary on Other Countries
Project Managers salary in The US: $88,545
Project Managers salary is The UK: £38,225
What are the companies looking for?
The broad scope of the requirements are listed below
Passionately customer-focused and is relentless about providing an excellent customer experience every time

Have an ability to ideate and communicate the requirement. Plan, communicate and manage the progress of projects, maintaining project momentum, and achieving project milestones.

Identify and effectively mitigate risks

Facilitate resolution of issues and roadblocks, escalate when appropriate

Management of scope, budget, timeline, resources, quality and customer satisfaction throughout the project

Manage remote resources in a matrix environment, including offshore resources

Deliver a diverse scope of services where project management requires an analysis of numerous factors

Maintain up-to-date knowledge of and compliance with internal processes and procedures

Support the Sales cycle
What do you need?
A graduate degree in the chosen field is most important. Good technical skills in the field, for example – IT, construction, or healthcare. In addition to these, you have to develop and sharpen critical thinking, communication, and leadership qualities. You can develop these through education programs, practice, and experience.
Why should you become a Project Manager?
It is but natural to be attracted to the high salary that a project manager can earn. But, to succeed, you need to have a passion for driving a project from inception to closure. As is mentioned above, you can develop the skills but you should be clear on why you want to pursue the field.
Let us understand why you can pursue this field:
Project managers are high in demand and the demand is set to increase. It means a good project manager can pick and choose projects that suit them.

A variety of fields requires project managers, so you will have a chance to work in a field that is of interest to you. Some of the sectors that you can explore are Infrastructure, IT, Healthcare, Manufacturing, Telecom, Oil, and gas, etc.

The learning curve allows for constant professional growth. You will interact with different perspectives across cultures and sensibilities. It will also help with personal growth.

You build your risk assessment and management skills. These are the skills that are essential for leadership roles. Most CEOs are experienced and applauded project managers.

To make your career to grow as a product manager and earn the highest possible project manager salary in India, you need to have update yourself required skills.
Learn more: Product Manager Interview Questions & Answers
Other Related Job Profiles
As per PayScale, there are some related jobs to a Project manager, so let's see how they stand with respect to our discussion so far by looking at the salary.
Team Leader, IT can earn between Rs 5,86,000 to Rs 20,00,000 per annum.

IT Consultants can earn between Rs 3,89,000 to Rs 20,00,000 per annum.

Operations Manager can earn between Rs 3,00,000 to Rs 20,00,000 per annum.

Associate Software Engineer can earn between Rs 2,36,000 to Rs 10,00,000 per annum.
Study Product Management Courses online from the World's top Universities. Earn Masters, Executive PGP, or Advanced Certificate Programs to fast-track your career.
How to become a Project Manager?
It demands time and experience to become a project manager. But the following factors can help you in this journey.
1. Earn a degree:
Usually, a bachelor's degree is required for becoming a project manager. But some candidates begin their career with simply a high school diploma degree or an associate's degree with related work experience. The standard degree for becoming a project manager is Business Management. After gaining some experience in the relevant profession, they can focus on marketing or engineering to get a project management certification.
For example, a candidate aspiring to work as a project manager in IT project management can first obtain a degree in computer science and get some work experience. This approach can increase the odds of obtaining a good IT project manager salary.
2. Gain related work experience:
Work experience is required to escalate the career graph as a project manager. For example, marketing managers can use their experience in running marketing campaigns to embark on a successful career in project management.
3. Earn a certification:
Project managers who get a certification from a renowned institute can demonstrate that they own the required soft skills and hard skills. These skills help them to easily obtain a professional project manager job role. Earning a certification in the IT domain can provide easy access to mid and senior-level project management employment and with decent IT project manager salary in India.
4. Apply to job positions:
After fulfilling the educational prerequisites, gaining relevant work experience, and earning a certification, the next step is to apply for job positions. Project managers must submit applications for positions in those industries they are experienced or knowledgeable. They must update their CV with the relevant experience and demanding skills.
5. Pursue project management courses:
The demand for skilled project managers is increasing because businesses want to accomplish challenging projects in challenging situations. Consequently, enterprises are at peril due to a skill shortage. So, it is evident that project management presents ample job prospects for candidates with exceptional abilities.
There is also an increasing demand for practitioners who possess technical, leadership, and business judgment skills. You can easily learn these skills by enrolling in a project management course. MBA graduates who have completed one of such courses can get an admirable MBA in project management salary.
A few of the online project management courses are:
Certificate Programme in Project Management

Advanced Programme in Supply Chain Management

Executive Programme in Project Management
Strategies to earn higher as a project manager:
Regardless of the project manager jobs, the following strategies may help you to earn more.
Pursue industry-specific education

Practice project management skills

Stay abreast with recent trends in your industry

Enhance your soft skills for effective project handling

Switch to a higher-paying industry

Learn from your project peers to hone your project management skills
High-paying project management jobs in 2022:
You can wisely choose your career domain if you are familiar with some of the high-paying project management jobs. They are described below.
Marketing Project Manager:
They are tasked with overseeing projects related to marketing and advertising. They also need to fulfill common duties like planning marketing campaigns, assessing conversation analytics, working with the marketing director for budget preparation, and discerning ways to improve ROI and optimize campaigns, etc. Efficiently handling all these duties can increase your chances of obtaining a higher project manager salary.
2.Construction Project Manager:
Most construction projects entail functions like logistics, budgeting, labor management, vendor management, team building, etc. The construction project managers are tasked with efficiently managing all these functions.
3. Project Management Consultant:
They are equipped with resources and knowledge to efficiently handle planning, organizing, delegating, budgeting, encouraging team members, and more.
4. PMO Manager:
They supervise the project managers who work with the clients on behalf of the organization.
5.IT Project Manager:
Their common duties involve communicating to clients and stakeholders to understand project objectives, understanding the project roadmap, creating a project team, supervising the project progress, and more. Their ability to handle these versatile job duties guarantees them an admirable project manager salary.
6. Engineering Project Manager:
Their key responsibility is to supervise an organization's engineering projects.
Project Manager Roles and Responsibilities
Project managers play a pivotal role in the successful execution of projects across various industries. Their responsibilities encompass a wide range of tasks that ensure the project's objectives are met efficiently and within the allocated resources. Throughout different project phases, project managers are involved in crucial activities that demand strong leadership, communication, and problem-solving skills.
Project managers collaborate extensively with stakeholders to determine the project scope, goals, and objectives at the beginning phase. They perform feasibility studies, assess hazards, and develop a complete project plan that includes the timeframe, budget, and available resources. As the project enters the planning phase, project managers work with their team members to assign tasks and responsibilities, ensuring that each team member understands their position.
During the execution phase, project managers monitor project progress, deal with any unexpected obstacles, and keep open lines of communication with stakeholders. To keep the project on schedule, they must make choices in real-time. Effective communication skills are required to keep everyone up to date on project developments, prospective concerns, and necessary changes.
Throughout the project's life cycle, project managers continuously assess risks and devise mitigation strategies to avoid any major setbacks. They need to remain adaptable, as projects often encounter unexpected changes that require immediate solutions.
In the closing phase, project managers conduct a thorough evaluation of the project's performance, ensuring that all deliverables are met and the objectives are achieved. They also prepare project reports and document lessons learned to improve future project outcomes.
Overall, project managers are the driving force behind the effective completion of projects. Their ability to effectively lead, communicate, and solve problems ensures that projects are finished on time, on budget, and to the satisfaction of all stakeholders.
Career Growth and Advancement for Project Managers
For project managers in India, career growth opportunities are vast and rewarding. As they gain experience and expertise, various career paths open up, allowing them to climb the corporate ladder and expand their horizons within the field of project management.
One common trajectory is moving into senior project management roles. As project managers demonstrate their ability to handle larger and more complex projects successfully, they may be entrusted with more significant responsibilities and larger teams. This advancement often comes with increased remuneration and recognition for their leadership skills.
Another promising avenue is program management. Project managers who excel in coordinating multiple projects with interdependencies may transition into program management roles. Here, they oversee a portfolio of related projects, ensuring alignment with organizational goals and strategic objectives.
Additionally, some project managers may aspire to become executives within organizations. The experience gained from leading successful projects equips them with a strategic mindset, and their ability to deliver results makes them valuable candidates for higher management positions.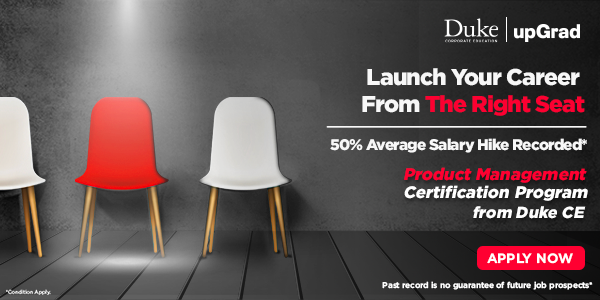 Continuous professional development is crucial for project managers looking to advance their careers. Pursuing certifications like PMP or Agile can significantly enhance their credibility and open doors to more challenging and rewarding opportunities. Networking within the industry and staying updated on the latest project management trends also play a vital role in career growth.
Conclusion
Project Management is a firmly established field that shows no sign of diminishing in demand or popularity. With every company coming up with new ideas every day, handling and managing those ideas would require some great minds. Turning an idea into a reality successfully lies in the hands of a Project Manager, and we hope you are ready to do it!
We hope you liked our article on Project manager salary in India. These numbers above are not set in stone. The real influencer of your salary is the skills you have, the mastery you have attained over them, and how quickly you grow and make the company grow as well.
We hope that you found our collection of management project topics useful. If you want to work on management projects under the guidance of an instructor and learn crucial management skills, then we recommend taking our Post Graduate Certificate in Product Management Course.