Management steers the activities of an organisation towards its goals. It is, therefore, integral to have competent managers at the helm of different business functions. Be it a manufacturing enterprise, a technology firm, a retail business, or a nonprofit, managers are required everywhere.
In this blog, we will discuss the importance of management and how you can build a career in this field.
Importance of Management in Modern Workplaces
1. Achieving Group Goals
Organisations employ people with different backgrounds and qualifications. And it is the management's responsibility to ensure that the employees' diverse skill sets are directed towards a common goal. For example, a marketing manager has to organise and manage designers, content creators, social media analysts, etc., ascertaining that all materials meet the brand guidelines and campaign targets. As the dynamics of work continue to evolve in the digital era, it is crucial to have managers who can masterfully lead teams in keeping with the current realities.
As for the hiring trends, candidates who have a basic understanding of management concepts and industry exposure in a particular domain are usually in high demand. Most leading management programmes address this need by including case studies and projects that simulate best practices in the real world.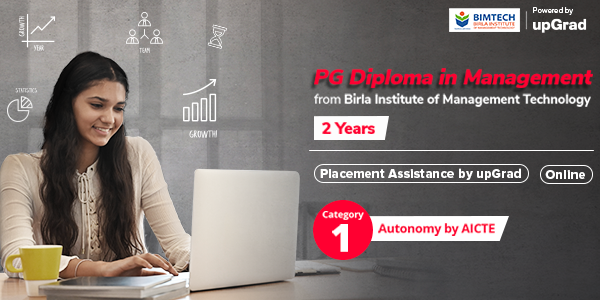 2. Increasing Efficiency
Management is concerned with accomplishing more with less. Most managerial tasks aim to achieve maximum output with fewer resources, including employees, money, materials, machinery or technology. In other words, managers carry out specific duties of planning, organising, staffing, directing, and controlling to allocate the inputs in ways that result in higher profitability and performance.
Productivity and efficiency of managers are valued across industries as it eliminates mistakes and repeated steps in achieving business goals. As an aspirant, you can demonstrate these abilities to prospective employers through your innovative thinking, project work, and achievements. If you are enrolled in an executive management programme while pursuing a job, it is a direct testament to your self-motivation and time-management skills.
Check out our management courses to upskill yourself.
3. Creating Dynamic Organisations
Resistance to change is one of the biggest barriers to organisational success. The modern world of work is full of new technological capabilities and opportunities waiting to be harnessed. Managers are expected to embrace these developments and changes. Moreover, they have to apply strategic innovation and analytical skills to deal with emerging challenges. A prime example is learning programming languages and tools like R Studio, SPSS, Google Analytics, WordPress, etc. Working knowledge of data analytics is also transferable to a wide range of careers.
Industry-oriented training from reputed business schools can provide a good starting point to refine these skills. It is best to choose a programme of study that allows you the flexibility and freedom to learn at your own pace.
4. Creating Robust Processes
Management strives to optimise the use of physical and human resources in an organisation. It uses expert insights, professional services, and technical skills to minimise wastage, reduce costs, and achieve more remarkable outcomes. For this to happen, business leaders and managers try to establish specific procedures and coordinated functions.
Management education can equip candidates with the fundamentals of authority and responsibility relationships, chain of command, organisational behaviour, human resource management, change management, business strategy, etc. Knowledge and skills in these areas are hard to come by without an education that follows a hands-on approach.
Explore our Popular Management Courses
5. Maintaining Organisational Culture
Management acts as a creative and motivational force for all departments in an organisation. It invigorates different business functions and adds valuable inputs to the ongoing work. Experienced managers know that they are expected to forge ahead with farsighted planning and vision. To do this successfully, they need to go deeper, identify alternative courses of action, and make data-driven decisions.
Whether you are a fresh graduate or a senior-level executive, academic training in management can help you develop this analytical approach. Candidates should opt for a course that includes relevant industry projects and assignments.
6. Aiding Technical and Social Innovation
As a multidisciplinary field, management reflects upon and responds to the current and future economic development issues. In practice, it incorporates technology and social practices that move the needle for the better. This involves addressing the needs through technical means, data, and knowledge besides exploring and implementing new ideas. Setting up a social media strategy or finding customers for a digital startup are prime examples of such activities.
If you are interested in entering the management sector, select a study option with the right combination of technical tools and soft skills. It would help you make a smooth transition into modern workplaces.
upGrad's Exclusive Management Webinar for you –
RevOps – Your next big bet to predictability
7. Contributing to Society
Organisations have many obligations towards society. The management has to orient the processes to the greater good. For example, when a business produces better quality goods, it improves the standard of living, generates employment opportunities, and increases the nation's wealth.
Contemporary management programmes focus on leveraging data and insights for customer-centric decisions. After all, there would be no business without a thriving society.
This rounds up our list on the importance of management in the 21st century. Let us now see how it can transform your personality.
Top Management Skills to Learn
Management Education Equals Personal Development
Management programmes are targeted at shaping the holistic potential of students. They emphasise skills like critical thinking, complex problem solving, self-management, and communication. These competencies also feature among the most preferred skills by employers according to the Future of Jobs Survey 2020. One can consider opting for a management certification at any stage, whether it is right after graduation or after gaining a few years of work experience.
Nowadays, online education programs, such as the Executive Management Programme by IIT Delhi, are excellent means for upskilling for a management career. Skilled candidates with appropriate academic credentials and experience can find employment opportunities in banking, retail, manufacturing, telecommunications, and healthcare.
Our Top Management Articles
The IIT Delhi Management Programme is designed especially for freshers and working professionals looking to learn about strategic innovation, business analytics, and digital marketing. In four months, it provides a comprehensive view of sustaining the competitive advantage of an organisation, leveraging growth models, and harnessing the potential of the digital world.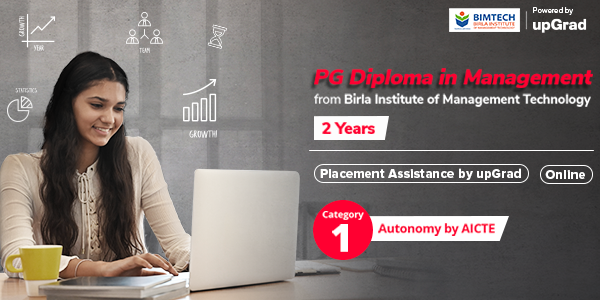 When selecting a professional course, it is best to go through the curriculum and identify specific features that align with your learning needs. Hopefully, this information above will help you in making the right choice!
Study Management Courses online from the World's top Universities. Earn Masters, Executive PGP, or Advanced Certificate Programs to fast-track your career.
Our other programs – PG Programme in Management