Due to the tremendous economic and technological changes, businesses around the globe are tilted towards the service industries. The old giants of production and the big manufacturers no longer find themselves viable. It's not that the markets have gone away; they are perceived differently now. Computing technology took the stage and changed market dynamics. Speed and response determine the markets now.
As far as the business is concerned, geographic barriers only remain on maps. Marketing is now digital and it is easy to segment customers and target sales promotions to them. One can get instant access to markets for their products or services (if promotions are well planned). It is easier to relate to each customer and reap fabulous business and sales. You don't need tons of money or equipment or even many people to run a business now. You may even start your journey sitting at home. One can learn from hundreds of fantastic success and failure stories in business now.
With such success comes great responsibility. A business is always answerable to the customer.
The boom in technology cuts both ways. Consumers are now digitally enabled to react and share experiences. A few well-placed comments or complaints can set off a ripple among millions of potential buyers. Failure to respond or act quickly has made businesses fall by the wayside. All said and done, human beings control and inhabit this digital space.
Learn digital marketing courses online from the World's top Universities. Earn Masters, Executive PGP, or Advanced Certificate Programs to fast-track your career.
upGrad's Exclusive Digital Marketing Webinar for you –
Webinar with Q&A Session on Digital Marketing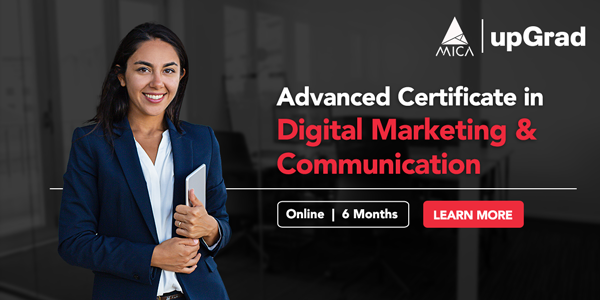 Here are the 5 ways to provide exceptional customer service:
Quick Response
A manager I worked with used to believe that the quality of customer service begins with how soon someone answers the phone; he recommended picking up the call on the third ring. Beyond that, there is a scope for the caller to be irritated. It's true. Waiting for a call or for anything, beyond a level, irritates people, and customers are apt to connect this as part of poor service.
So, pick up the call instantly and try to solve a customer problem on the spot without handing over the baton to someone else. This is also true for all other forms of communication customers may use to convey problems with a service or a product.
Digital Marketing Free courses to Learn
Winning with Consumer Journeys
A survey of the top marketing companies reveals that complaints by email or messages on an average, take 15 hours to respond. This is simply too long. Elon Musk, the owner of Tesla Motors, should be our example of 'how to act'. Soon after his electric car 'Tesla' was introduced, he responded within 6 hours of customers complaining about some aspects of his wayside 'filler' stations (electric chargers) and solved the problem. This was crucial to the acceptance of his car. Complaints received this early in the launch, would have been devastating.
There is this oft-cited story about the Lexus Sedan. Some time back, the manufacturer wanted to call back cars of a certain model owing to a problem with it.  Owners were instructed to drive down to certain dealer outlets and hand their cars in. Each one was replaced on the spot by a new one! The company realized it would take precious hours to find the problem and keep owners waiting and that is why it decided replacements immediately.
Frustrated customers can be ambassadors of dissatisfaction – so don't keep them waiting forever.

Sense of Ownership
When customers are not happy and they are telling you this, accept the situation gracefully. I had a similar experience with Amazon when I received a defected product from them. I called them and asked to take it back. They did it the next day and replaced it with a new one – no questions asked. Otherwise, you know how it is with a local shop with all the arguments – and you are fuming clutching the object of your complaint – still with you and not replaced. You soon realise that the shop is going to have a short life!
Do You Have All the Skills Required to Start a Business?
There are many such, joyous, extremely satisfying, experiences customers have had with Amazon – stolen products, packing tampered with –  all tackled with a quick acceptance of the problem and gratifying resolution. Amazon always sticks to its key policy, which is to keep customers happy. Its customers are its lifeline and it knows how to retain them and it gets immense rewards: profits and being on top of their game. As a metric, their standard of customer service is exceptional.
Best Online Digital Marketing Courses
Personal Touch
This is cardinal to all – college administrators, shops, even your local cinema, consumer giants and others who survive through customers or patrons.
Knowing someone by name, being in touch with them, occasionally inviting them personally for events; is an essential part of social relations and even superior service. I know a coffee shop which addresses its frequent visitors by first names and even shares invitations for shows, occasionally a cup of free coffee, etc. The head of the college I went to, remembered every student by name. These gestures work wonders for a sense of belonging and acceptance. This is what personalisation does.
Startup and Mid-tier Business: Can they grow in 2018?
In another instance, an automobile manufacturer helped in obtaining funds for a social cause by gifting a rose to all who bought their models – customers had to pay a little extra on the purchase of each car toward the proceeds. But it was the simple and elegant rose presentation which touched customers' hearts, and also standing behind a social cause. It made each owner glow!

A Customer is for Life
Accept this, make it your mission and go out of your way to make it a reality. An angry customer tells 15 others about botching up while a happy one talks to at least 4-6 friends, research proves. A publisher I knew, sold textbooks to medical colleges in my city. Often these colleges would have hospitals attached. The publisher once donated storybooks to one such hospital as it was about to start an 'awareness week' on critical child afflictions for sensitising parents and guardians to certain crucial health issues. The publisher also conducted a storytelling event in the kids' ward. The gesture was spontaneous and free of cost. This was a heartwarming and effective gesture and ensured a long relationship with their core customer base – medical students who often worked as interns there.
The relationship with a customer is symbiotic.
Top Digital Marketing Skills
Staying Engaged
The new age customer service is proactive. This means that rather than waiting for customers to get on its website the company can anticipate customer problems beforehand. It can be done in various ways – encouraging online discussion forums or a feedback system which actively seeks out opinion online.
Listening to chatter online can warn a company of potential dangers ahead and signs of early dissatisfaction. And the best way to do this is actively forming groups, blogs or even communicating regularly with users. A telecom company mailed more than 100,000 customers of possible network problems likely to ensue shortly in their areas. By doing this, it reduced customer complaints by almost half and made them more involved.
The Super Six of Social Media Marketing Channels
Companies need to have a presence on social media too for continual engagement. Happy customers will talk on social media about such experiences. People in the entertainment industry do it all the time. Their activity leads to form a perception of consumer experiences. And so they are on social media constantly engaging customers. Their existence depends on 'likes' over dislikes.
When companies are proactive, they develop more loyal and intense relationships with customers even when they are not being directly addressed. This makes a customer feel like a part of the organisation and creates customer advocacy. Happy and joyful experiences are shared with friends and larger groups.
So, win your customers, retain them and remember: happy customers are the key to success in any business.
Digital Marketing Free courses to Learn
Popular Digital Marketing Blogs
How to deal with an angry customer?
These days, customer expectations are high. No matter how hard you try, things might go wrong and you might be flooded with complaints. If you're in charge of customer service, you might even have to bear the brunt of a bad experience. Well, always remember, complaints aren't necessarily a bad thing. You can always turn a negative situation into a positive one by dealing proactively with angry customers. The first rule is to actively listen. Give them time to explain why they're upset in the first place.

Once you understand their plight, apologise. Maintain a calm tone of voice and ensure you don't retaliate at any point. Also, avoid any kind of negative language or harsh words. Remember, your primary goal is to resolve the issue. Once you understand where they're coming from, attempt to offer the best solution. If you succeed, you're on the right path.
How can small businesses reward loyal customers?
Loyal customers are the backbone of your business. It is because of them your business thrives. Whether you're a new or established business, going an extra mile to recognise loyal customers will ensure they stick with you. Some of the ways you can use to show that you appreciate them include – offering discounts on large purchases, creating a loyalty programme, offering free membership, rewarding them with a coupon code on their birthday/anniversary, inviting them to try new launches of products/services and handing out free samples when they spend a certain amount.
Are there any specific types of emails I should be sending my customers?
Despite being occupants of the social media era, email marketing is still very relevant. If you own an ecommerce platform, there are certain types of email you should be sending your customers. Some of the main ones include – welcome email (entice them to make a purchase by giving them a coupon code), offer email (if you're running an end of season sale), testimonial email (you can send this along with your survey email and ask them to leave you a review on social media or Google) and newsletter email (send out your weekly newsletter/blog).
Ride the Digital Wave
UpGrad and MICA's PG Program in Digital Marketing and Communication
Learn More