Summary:
In this article, you will learn more about career options after MBA in Marketing.
Brand Manager
Sales Manager
Market Research Analyst
Digital Marketing Specialists (SEO, PPC, Social Media, Content Writing)
Business Development Manager
Public Relations Manager
Customer Relationship Management Personnel
Marketing Information Personnel
Read more to know each in detail.
Introduction
MBA or Master of Business Administration is a highly valued degree worldwide to develop business skills and leadership qualities. An MBA course allows the students to learn, adapt, and lead diverse business environments globally. They get a better insight into the practical skills and theoretical knowledge to lead to the industry's economic growth, and hence, the country.
Specialization in MBA is available in Marketing, Human Resources, Operations, Information Technology, Finance, Management, Health care management, and many more.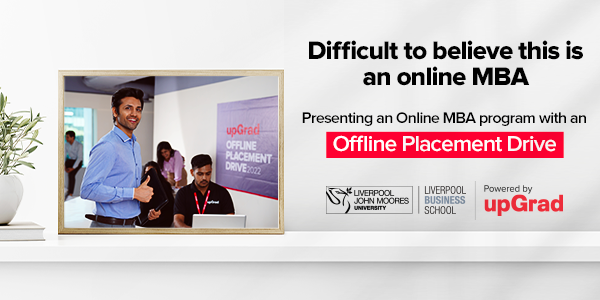 With the growing OTT platforms like Amazon Prime Video, Netflix, Disney+ Hotstar, Voot, Sony Liv, MX Player, Zee5, ALT Balaji, Eros Now, and Arre have expanded their network in our country after attracting a large population. With the ongoing advancement and development of Artificial Intelligence (AI) technology, MBA marketing graduates can have a promising career. These graduates can become data journalists, technical content writers, or work with professionals to develop new software.
Read: Check out the Scope of MBA for IT industry
MBA in Marketing
An MBA in Marketing involves marketing a product of any company, whether hardware or software, or consumable product to a wide variety of domestic or international populations. Confident personnel with good communication and marketing skills act as an asset to the company. With the proper knowledge of the market and target customers, they can sell any product to any customer.
Some of the key components of an MBA in Marketing are: –
Core business foundation

Digital Marketing

Marketing core

Strategic marketing

Integrated Marketing Communications (IMC)

Consumer Insights

Marketing Analytics

Global Marketing
Why choose MBA Marketing?
In today's dynamic business landscape, pursuing higher education has become vital to professional growth and career advancement. Among the options available, the Master of Business Administration (MBA) remains a popular choice for individuals seeking to bolster their skills and knowledge in various business disciplines. One such specialization within the MBA realm is marketing, which is pivotal in shaping brand perception, customer engagement, and organizational success. This article delves into why choosing an MBA in marketing can be a transformative decision for your career.
Comprehensive Skill Development
An MBA in marketing offers a comprehensive curriculum designed to equip students with diverse skills essential for success in the contemporary business world. The program encompasses various topics, from strategic planning and market analysis to consumer behavior and digital marketing techniques. This holistic skill development ensures that graduates are well-prepared to tackle the multifaceted challenges of the marketing industry.
Strategic Decision-Making
Marketing is not just about promoting products or services; it involves strategic decision-making that can significantly impact an organization's bottom line. An MBA in marketing gives students the knowledge and analytical tools to make informed decisions based on market trends, consumer insights, and competitive dynamics. This strategic insight is highly valued by employers seeking professionals who can meaningfully contribute to their company's growth.
Adapting to the Digital Era
The digital revolution has fundamentally transformed how businesses operate and market their offerings. An MBA in marketing strongly emphasizes digital marketing strategies, social media engagement, and online consumer behavior. By gaining expertise in these areas, graduates are well-equipped to navigate the complexities of the digital landscape and create impactful marketing campaigns that resonate with tech-savvy audiences.
Creativity and Innovation
Marketing thrives on creativity and innovation. An MBA program fosters an environment that encourages students to think outside the box, devise unique strategies, and develop compelling narratives that capture consumers' attention. Whether crafting a memorable brand story or conceptualizing a viral marketing campaign, the program nurtures the creative spirit essential for success in marketing.
In today's hooked world almost every business is operating on a global scale. An MBA in marketing exposes students to global markets, diverse consumer behaviors, and to many more things. This global perspective enables graduates to create marketing campaigns that resonate with audiences across borders and cultures, facilitating effective market penetration and expansion strategies.
An MBA program, including marketing, offers numerous opportunities for networking and collaboration. Students interact with peers, faculty, industry experts, and alums, creating a rich environment for learning, sharing ideas, and forming valuable professional connections. These connections can open doors to internships, job opportunities, and partnerships that greatly enhance one's career trajectory.
Pursuing an MBA in marketing can lead to a significant boost in earning potential. Graduates with a unique blend of business acumen and marketing expertise become attractive candidates for leadership roles with higher salaries and increased responsibilities. The investment made in pursuing an MBA is often rewarded by career advancement and greater financial stability.
Our learners also read: Career after MBA!
Career Options After MBA in Marketing
After completing an MBA in marketing, students have numerous career options available to them according to their field of interest and those providing them with a good salary. MBA in marketing job opportunities right now are experiencing extensive popularity in the industry.
Since marketing is trending, most employers are looking for an MBA graduate to expand and enhance their businesses, so getting one at the right time is sure to bring you exceptional career opportunities in marketing It is expected from an MBA graduate to be research-oriented. It has developed management skills, a problem-solving attitude, business acumen, and goal-oriented behavior to work under pressure.
Marketing management professionals can find below-mentioned jobs in advertising agencies, marketing companies, FMCG sector like Accenture, Amazon, Apple, Bain & Company, The Boston Consulting Group, Capgemini, Citigroup, Deloitte, Facebook, Goldman Sachs, IndusInd Bank, India Infoline, JP Morgan, McKinsey, Microsoft, Morgan Stanley, Walt Disney, etc.
Must Read: MBA Salary in India
Salary Package
An MBA degree provides the students with a highly recognizable job profile and a good salary. The average salary of recently graduated MBA students ranges from 4-6 Lakhs per annum. The annual salary of MBA graduates (freshers) from top B-schools in our country is 3-15 LPA. Experience, skills, and time lead to success in management. With good knowledge and managerial skills, they can get a salary ranging from 15-40 LPA.
Many job options are available to students after graduating with MBA for marketing are:
Marketing Manager
Brand Manager
Asset Manager
Corporate Sales
Media Planner
Media strategist
Media Manager
Product Manager
Head of Digital Marketing
Online Marketing
Retailing Management
Customer Relationship Management
Analytical Marketing
Competitive Marketing
Advertising Management
TV producer
Audio/Video Editor
Corporate Communications Head
Digital Media Analyst
Channel Head
The following are the most popular career options for MBA graduates in marketing, which provide them with high-profile jobs and a good salary.
Brand Manager
Brand Managers are the most creative and dynamic marketing officials. It is the responsibility of the Brand Manager to promote a brand to a mass audience. They need to believe in the product before selling it. Brand Managers must create a positive of the product in the eyes of the customers.
Reputed companies usually hire Brand Managers who have graduated from top B-schools. Their job profile includes making long-term strategies, interpreting the market, and promoting, and advertisement of the product. They need to work with advertising managers, sales managers, and CRM managers. With the help of innovative advertising skills, promotion, and relationships with customers, Brand Managers can enhance their brand value.
If you often ask yourself, "after MBA marketing which course is best?" and want a more in-depth knowledge of Brand Management, then an Advanced Certificate or a PG Diploma in Brand Management and Communication is the best course after MBA marketing to pursue. It will help you learn about the field and give you an extra edge when applying for jobs in it.
Salary
Initially, Brand Managers get a salary package of 6-8 LPA. With the experience and adequate skills, they can get a salary ranging from 10-12 LPA.
Read: Career in marketing and marketing scope in the US market.
Sales Manager
Sales are one of the oldest marketing techniques to sell and promote any product. A sales manager's work profile involves achieving the set target to sell the product, gain a bonus, work on a high-paced schedule, and get incentives. The sales manager must be presentable and have excellent communication skills.
They must look after their team and must be high spirited and have good managerial skills. Sales managers are responsible for appointing distributors, building sales plans, analyzing data, studying the competitors, setting targets & goals for the team, and setting salary goals.
They have to maintain a healthy relation with stakeholders in sales and distribution channels. Customers must be provided with discounts, samples, gifts; exchange offers to influence the consumers in choosing their products. Companies require sales managers with innovative promotional skills.
A sales manager is one of the best MBA marketing jobs that an MBA graduate can try out.
Salary
Sales Managers get a starting package of 5-7 lakhs per annum. With experience and skills, they get a salary package ranging from 8-9 lakhs per annum.
Read: Best Online MBA Courses in India
Market Research Analyst
Market Research Analyst gathers all the market-related data, market trends, and targets a specific audience. This leads to the success of the marketing team as well as the sales team of the organization. Analysts must resolve the particular problems related to the market. All the startups, consulting companies, and multinational companies like Amazon, Flipkart, Nielsen hire market research analysts from top business schools to get a better insight into the customers.
Those MBAs in marketing graduates looking for a career in market research have to analyze the consumers' choices and priorities and thus help their company decide the way to advertise, pack and sell their product so that it reaches a diverse group of customers. It is the responsibility of the Market Research Analyst to design surveys, develop unique research methodologies to gather information, planning, and building marketing strategies.
This is a highly responsible work profile that shapes how the organization targets and communicates with its consumers. Market Research Analyst informs the manager regarding the requirements of the consumer, competitors, and relevant marketing problems.
Post Graduate Certificate in Market Research and Data Analytics is one of the best job oriented courses after MBA marketing that you can pursue to master further the skills required for the job. It will not only add extra credit but also help you prepare for the job of your dream.
Salary
Market Research Analysts receive a starting salary package of 6-8 lakhs per annum, which can turn into 15-20 lakhs per annum with experience.
You can also check out our free courses offered by upGrad in Management, Data Science, Machine Learning, Digital Marketing, and Technology. All of these courses have top-notch learning resources, weekly live lectures, industry assignments, and a certificate of course completion – all free of cost!
Digital Marketing
With technological advances, digitization has become an integral part of everyone's life. Digital marketing helps in reaching a broad audience on a very little expenditure. This involves different techniques than traditional marketing skills. It is more flexible and explores the creativity of the digital marketing expert. Digital marketing techniques must be catchy and captive to attract more customers.
Companies like HUL, Nestle, ABGLP, E-learning sites hire MBA graduates from reputed colleges in the country with knowledge of recent technologies. This comprises tasks like SEO (Search Engine Optimization), Pay Per Click (PPC), Social media marketing, web content writing, marketing automation, which works for B2B and B2C. In the digital marketing field, students can opt for various areas like:
1. SEO (Search Engine Optimisation) Manager
2. PPC (Pay Per Click) Expert
3. Social media manager
4. Content writer
If you are asking yourself, "after MBA marketing which course is best?" then a PG Diploma in Digital Marketing is the best course after MBA Marketing that you can check out if you want to pursue a career in Digital Marketing. Since it is a skill-oriented course, it will not only give you extra credits but can also help you to broaden your horizon and land a job in this field.
Salary
The salary package of a digital marketing manager ranges between 5-7 lakh per annum. With the experience of many years and developing skills, packages can reach up to 12-14 lakhs per annum.
Get best MBA certifications from the World's top Universities. Earn Masters, Executive PGP, or Advanced Certificate Programs to fast-track your career.
Business Development Manager
Business development managers have a very creative role in the companies where they work. Their job profile includes creating new business opportunities, meeting the existing targets, and accepting new challenges arising while getting new prospects. Their primary role is to sell as many products as they can in a specified amount of time.
Many organizations like Google, Facebook, Byju's, Unacademy, Udemy, WhiteHr Jr., look forward to good business development managers. Their responsibility is to lead to business growth & development, developing relationships with clients, suppliers, partners, and customers. They must be good at making strategies, setting objectives to develop and improve the business. Business development managers must make sufficient plans to execute operational changes.
If you are looking for MBA marketing jobs, then Business development managers are the most creative job an MBA graduate can check out.
Salary
Business development managers have an initial annual salary package of 6-8 lakhs per annum, which further increases to 10-12 lakh with experience, time, and skills development.
Public Relations Manager
The PR Manager must coordinate with all the activities related to the public relations of the organization. They have to work along with the teams of other departments as well. It is their responsibility to develop a marketing communications plan and media relations strategy. A PR Manager must create the right corporate image of the organization in front of the stakeholders.
If you are looking for job oriented courses after MBA marketing, then a PG Diploma in Public Relation and Advertising will help you to get practical knowledge about the subject and further master you in the field of practice.
Salary
PR managers have an initial salary package of 4-5 lakhs per annum. After having experience of 5-9 years, the package increases to 7-9 lakhs per annum.
Customer Relationship Management Personnel
It is the responsibility of the CR Manager to manage detailed information of the individual customers. CR managers must analyze detailed information about essential customers. This information helps them to understand the preferences, choices, and expectations of the customers.
Salary
Customer Relationship Managers usually have an annual salary package of 4-6 lakhs per annum.
Also Read: How to do Global MBA in India?
Marketing Information Personnel
Marketing Information Personnel works for the organizations maintaining Marketing Information Systems (MIS), and they gather, sort, evaluate, and distribute accurate information to marketing decision-makers. This personnel must possess knowledge regarding the Internal Records of the Organisation, Marketing Intelligence System, Marketing Research, and Marketing Decision Support System.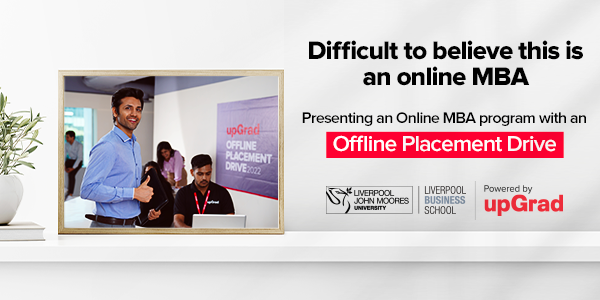 Read: MBA vs Masters: Which One Should You Choose
Conclusion
With the evolving career options, the marketing and media sector appears as a prominent career option for them. Since marketing trends are always advancing, MBA in marketing job opportunities is also on the rise, and MBA graduates are in demand.
There are innumerable career opportunities in marketing other than the careers mentioned above, marketing graduates can opt for career options like logistic managers, sales managers, after-sales-services managers, and social media marketing managers. With the increasing advancement in technology and digitization, careers in media are a frequent choice of young graduates.
upGrad is an online higher education platform providing industry-relevant programs in collaboration with world-class faculty. It creates a good learning experience anywhere and everywhere by online programs. upGrad offers the students an online MBA in marketing degree from Liverpool Business School and Deakin Business School. Along with these, upGrad offers MBA programs with a specialization in Finance, Operations, Strategy & Leadership, and Executive.