Do you want to earn a six-figure salary? If so, you've come to the right place!
The following list will share some of the highest-paying jobs in the US that offer six-figure salaries and spectacular growth opportunities. We'll discuss the average salaries for these roles, their job descriptions, and how you can enter this field.
Keep reading till the end and who knows, you might find the perfect career for yourself!
Lead Data Scientist
The average salary of a lead data scientist is $133,287 per annum in the US. Their pay ranges from $98,000 per year and goes up to $177,000 per year. They earn up to $30,000 in bonuses and $36,000 in shared profits.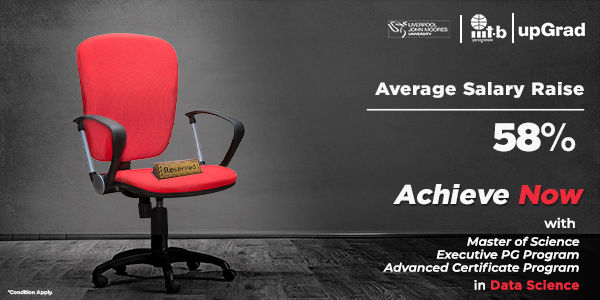 Lead data scientists with one to four years of experience earn $124,000 per annum on average while those with 10 to 19 years of experience make $149,000 per annum on average. Hence, experience plays a vital role in determining your compensation as a data science lead.
What does a Lead Data Scientist do?
Data scientists are responsible for gathering and using large amounts of data to find actionable insights for their organization. They have to identify patterns and trends in large quantities of data to aid in their company's decision-making processes. Data scientists' findings help companies in forecasting future growth, mitigating risks, and finding weak areas.
A lead data scientist is responsible for managing the team of data scientists and overseeing their progress. This role requires you to be well-acquainted with the basics and advanced concepts of data science. You must also be good at management, organization, and leadership as you'll be responsible for your team's performance.
How to Become a Lead Data Scientist?
To become a data science leader or a lead data scientist, you must be skilled in data science and management. You can check out our Professional Certificate Program in Data Science for Business Decision Making to pursue a career in this field.
The program lasts for eight months and offers 200+ hours of learner content. It's an online course, allowing you to study flexibly from industry experts. The program is particularly suitable for those who want to pursue a management or leadership career in the data science domain. The program offers 20+ live learning sessions and 5+ expert coaching sessions to streamline the learning experience.
Software Engineer
Software engineering has been among the highest-paying jobs in the US for decades. The average base salary for a software engineer in this country is $107,422 per year. Your pay in this field depends significantly on your experience and the organization you work for.
Companies that pay the most lucrative salaries for this role are Apple (the average pay for this role is $170,000) and Facebook (the average income for this role is $157,226).
What does a Software Engineer do?
A software engineer designs and develops computer systems software for their organization. They work in teams and have to create solutions for their company. Software engineers are responsible for researching, designing, and writing new software programs. They write programs for computer operating systems and business applications.
What kind of application they work on depends on the organization they work for. Essential skills for this role include object-oriented design (OOD), computer programming, logical thinking, teamwork skills, and software testing and debugging.
How to Become a Software Engineer?
To become a software engineer, you must be well-versed in programming with multiple languages and have a profound knowledge of computer systems and technologies. You'll also need to have the necessary qualifications for this role.
You can take our Master of Science in Computer Science program. We offer this course with the Liverpool John Moores University and the International Institute of Information Technology, Bangalore.
The program offers you six specializations to choose from:
Full-stack development

Cloud computing

Cybersecurity

Big data

Blockchain development

DevOps
You'll receive 500+ hours of study material, 10+ live sessions, and 30+ case studies to work on during this course. It will cover the advanced concepts of computer science and software development along with the subjects of your chosen specialization.
You will also get dedicated mentorship from an expert professional and receive personalized feedback.
Machine Learning Engineer
The average machine learning engineer salary in the US is $112,837 per year. Their pay starts from $76,000 per annum and goes up to $154,000 per annum.
Skills that help you earn higher pay in this field are Scala, Apache Spark, artificial intelligence, PyTorch, big data analytics, and data modelling.
What does a Machine Learning Engineer do?
A machine learning engineer is responsible for using machine learning algorithms to create automated solutions for their organization. They are also responsible for the maintenance of their organization's ML-based solutions and optimizing their performance. Machine learning engineers have to research their company's problems and create ML-based solutions for them accordingly.
ML engineers work in teams and must have strong communication skills. They must know how to collaborate with other professionals on projects to perform optimally.
How to Become a Machine Learning Engineer?
For becoming a machine learning engineer, you'll need to learn about artificial intelligence, machine learning algorithms, and related technologies. The best way to go about this process is to take a machine learning course that will help you become a certified ML expert.
You can check out our Executive PG Program in Machine Learning and AI for this role. It's a 12-month program we offer with IIIT-B. The program offers 40+ live sessions, 25+ expert sessions, and 14 assignments or projects to help you learn the subjects effectively. Some of the technologies you'll learn during this program are Keras, Python, TensorFlow, NLTK, Scikit-learn, and many others.
Cloud Engineer
The average pay of a cloud engineer in the US is $119,129 per annum. Their pay depends largely on their skills and industry experience as their salary can go over $200,000 per annum.
Companies that offer the highest salaries for this role include Stanford Health Care (the average pay for this role is $229,000) and Deloitte (the average pay for this role is $221,674).
Dublin and San Jose in California have the highest average salaries for cloud engineers.
Learn data analytics courses online from the World's top Universities. Earn Executive PG Programs, Advanced Certificate Programs, or Masters Programs to fast-track your career.
What does a Cloud Engineer do?
A cloud engineer develops, runs, tests, and maintains cloud-based solutions for their organization. They primarily handle the back-end (the technical side) of the cloud computing efforts within their organization. This includes designing the cloud software, developing them, implementing them, and testing them. Cloud engineers might also have to migrate existing on-premise solutions to the cloud and debug the cloud stacks.
How to Become a Cloud Engineer?
Cloud engineers must be familiar with prominent cloud applications such as Microsoft Azure and Amazon Web Services. They must also know about distributed systems, cloud databases, and serverless deployment.
You can take our Advanced Certificate Program in Cloud Computing to learn these skills and more. It's a 7.5-month online program that offers 250+ hours of learning material and 1:1 mentorship sessions with industry experts. The program has multiple projects that allow you to test your knowledge of cloud computing and plan your studies accordingly.
Blockchain Engineer
There's a lot of demand for blockchain engineers all over the US. The pay for this role starts from $130,761 and goes up to $169,098 per annum, depending on the location and your expertise.
Some prominent cities that offer the most lucrative salaries for this role are Seattle, SF Bay Area, New York, Dallas, Boston, Los Angeles, and San Diego. The demand for skilled blockchain professionals is skyrocketing rapidly across industries, including healthcare, finance, software, entertainment, and manufacturing. Hence, you can expect to see an increase in the average pay for this role in the upcoming years.
What does a Blockchain Engineer do?
A blockchain engineer creates and manages blockchain-based solutions. They have to design document infrastructures and employ procedures to maintain the backend functionality of their solutions. They analyze code artifacts, create algorithms, and monitor their implementations.
Blockchain engineers must be well-acquainted with multiple programming languages to create web-based solutions. They have to develop and employ assets, help set up the infrastructure and make sure that their created solutions are completely secure. Blockchain engineers also have to consult other team members on blockchain-related issues and train new recruits.
How to Become a Blockchain Engineer?
You must master blockchain fundamentals to become a blockchain engineer. We recommend taking our Advanced Certificate Program in Blockchain Technology to kickstart your career in Blockchain.
This course offers you 200+ hours of study material with 1:1 personalized mentorship from blockchain experts. You will learn about MongoDB, Ethereum, JavaScript, Solidity, and a ton of other blockchain technologies during this program.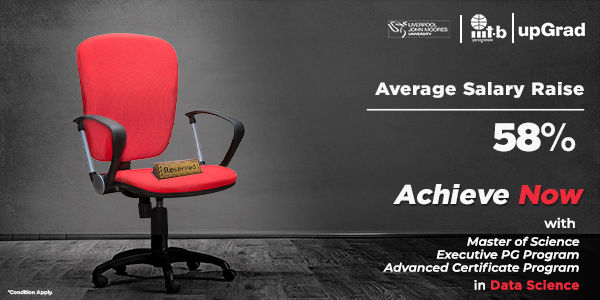 This program covers the basic and advanced blockchain concepts, including distributed applications, hyper ledger, DeFi applications, blockchain frameworks, and much more. You will work on four case studies and projects during the program to test your knowledge of the subject.
Conclusion
You have reached the end of our list of the highest-paying jobs in the US. While we've given you five excellent and trending career options, remember that the final choice depends on your career goals and interests. Picking a role solely because of its offered pay might not be a good idea – you must be satisfied with what you do. When you choose a career that aligns with your interests, you will be passionate about learning and mastering the field. In the long run, you will emerge as a true professional with real-world knowledge and skills.
Which job intrigued you the most? Let us know in the comment section below.