Over the last decade, software engineering has largely gravitated towards data, and disruptive tech domains like Machine Learning and Artificial Intelligence, Big Data, and Data Science have witnessed tremendous growth on the global platform. As a result, the demand for data scientists has grown significantly, and companies pay top bucks to hire and retain data science professionals.
As per the Bureau of Labor Statistics, the median salary of Computer and Information Research Scientists is $126,830 per year. The field is expected to grow by 15% through 2029, with close to 5000 jobs being created worldwide.
Considering the growing demand for data scientists and increased remote work opportunities, early-career professionals in software and technology are flocking to data science and analytics. If you are a beginner in python and data science, upGrad's data science programs can definitely help you dive deeper into the world of data and analytics.
Here's taking a look at the data scientist's salary and the different factors affecting it.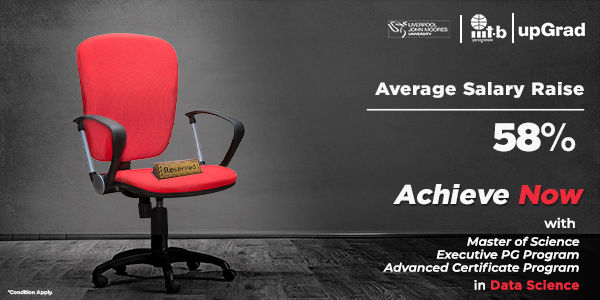 What does a Data Scientist do?
To put it simply, data scientists are responsible for analyzing structured or unstructured sets of data for patterns and trends to extract actionable insights. More generally, data scientists can interpret data for insights using tools and technologies and concepts of mathematics, machine learning, and statistics. The profile requires a software engineering background and the necessary skills to collect, clean, and identify biases in data.
An integral part of data science is exploratory data analysis, based on which machine learning models and algorithms get built — most of these algorithms/models serve to impart a deep understanding of product usage, contributing to data-driven decision-making.
Data Scientist Salary: How much does a Data Scientist earn?
According to PayScale, data scientists earn anywhere between $96k to $135k per year, excluding bonuses, stock options, RSUs, and profit-sharing.

Considering their salaries, job openings in the field, and job satisfaction rate – a data scientist's job has consistently been ranked among the top 3 positions in Glassdoor's Best Jobs in America list, having ranked #1 from 2016 to 2019.
Learn data analytics courses online from the World's top Universities. Earn Executive PG Programs, Advanced Certificate Programs, or Masters Programs to fast-track your career.
Factors Affecting Data Scientist Salary
Given the incredible value data scientists bring to the table, there is fierce competition amongst companies willing to pay top salaries to skilled data scientists. However, you should know that several factors affect the data scientists' salary globally:
Experience plays a crucial role in the amount of salary a data scientist will earn. Generally speaking, there is an average of $2,000 – $2,500 increase in compensation associated with every year of experience.
According to a 2020 Burtch-Works study, early-career data scientists earn an average base salary of $95,000 per year. In contrast, mid-level data scientists earn $130,000, and top-level data scientists get paid $165,000 annually.
While their market demand is enormous, data scientists are few in numbers. They possess a rare combination of industry skills and have an exceptional educational background. As per research by KDnuggets, nearly 88% of data scientists hold a master's degree, whereas about 46% have PhDs.
Even entry-level data scientists are required to have at par coding abilities, a skill that significantly increases your earning potential — the highest paid data scientists are also among the most skilled programmers. Python and R are among the top two sought-after programming languages in data science which help you design models and write algorithms to analyze and extract insights from big data.
According to the Bureau of Labor Statistics, entry-level data scientists typically possess a master's degree such as a Master of Science in Data Science.
Depending on the job title engineers hold in data science and the scope of their job responsibilities, their salaries differ. Data scientists who transition into managerial roles command higher salaries. The 2020 Burtch-Works study maintains that experienced data scientists earn an annual base salary of $250,000.
Freshers with up to 5 years of experience can aspire for roles like Data Analyst, Business Analyst, and Data Scientist, whereas mid-level managers with 5 – 12+ years of experience can land positions like Business Analyst, Sr. Data Architect, Sr. Data Analyst, and Senior Leaders.
Here's taking a look at the salary of the different roles data scientists can pursue:
Data analysts leverage data analysis tools to derive meaningful conclusions from raw data. They assist clients in making smart business decisions based on insights obtained from advanced computerized models. They earn an average base salary of $61469 per year. At senior levels, they can make $82471 on average.
Business analysts improve business operations and processes using data analytics. They assess an organization's business model and facilitate its integration with new-age technologies. The base salary of business analysts ranges from $69,409 to $86,349 per year.
Data architects usually assume senior positions in an organization and help companies adopt enterprise data management architecture by studying their data standards and organizational requirements. Data architects typically earn an average base salary of $121,119 annually.
Levels at different companies are indicative of experience, the scope of responsibilities, and overall impact. Data scientists at higher levels are assigned higher salary bands than those at lower levels.
For instance, Levels.fyi states, while a Level 3 data scientist at Google earns a base salary of $124k per year, a Level 4 data scientist is paid $156k per year. Level 6 data scientists can make around $212k per year.
Entry-level data scientists at Amazon, on the other hand, earn a base salary of $131k, whereas Level 7 data professionals earn $164k per year.
Data scientists' salary varies greatly depending on their demand in different industries. Finance and insurance, professional services, and information technology are among the top three sectors with the highest demand for data scientists.
It should come as no surprise that the salaries of data scientists in the tech industry are significantly higher when compared to other high-demand sectors.
Here's listing the salaries of data scientists at some of the top tech companies in the world:
Business acumen, strong communication skills, analytical abilities, and leadership skills greatly impact the data scientist's salary. In addition to this, data scientists experienced in wielding big data and cloud computing tools are better positioned to command higher salaries. The focus is on leveraging these new-age, open-source technologies to interpret data and improve business performance.
As per job listings, 65% of data scientists are expected to know Python and write machine learning algorithms. Nearly 53% are expected to be fluent in R programming, and 50% should possess competence in SQL. This can increase your marketability and help you land high-paying roles as data scientists.
Future Scope of Data Science
As companies realize the immense power of data science, they are heavily investing in big data, AI, and Machine Learning technologies to drive smart decision-making and stay ahead of the competition. However, the stark talent gap in the industry ensures that entry-level data scientists — especially those who possess advanced degrees — earn significantly above the market average.
A background in quantitative disciplines like applied mathematics, computer and information research, statistics, or data science can greatly increase your earning potential and enhance advancement opportunities in the ever-evolving field. Since companies are also increasingly adopting cloud computing platforms to facilitate remote work, experience in cloud computing can increase your marketability and boost salary growth.
Furthermore, a master's degree can provide you the right combination of skills and education to kickstart a career in data science. However, if you are not ready for a master's degree, you can opt for a post-graduate program with customized specializations.
If you're looking to upskill and transform your career, upGrad is one of the best online learning platforms for data science programs.
Enjoy the upGrad Learning Experience!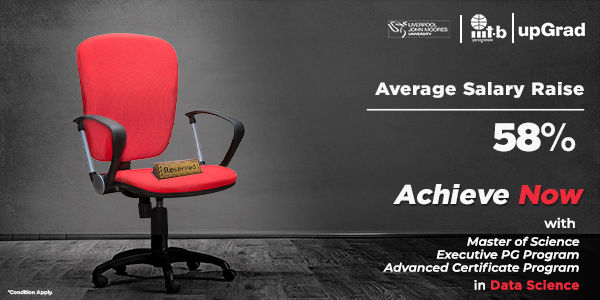 Our Executive PG Programme in Data Science from IIIT Bangalore is a 12-month course designed for freshers and mid-level managers. upGrad provides access to over 400 hours of learning content and 20+ live classes and expert sessions with leading faculty and industry leaders who also provide 360-degree career assistance.
Students are taught in-demand, industry-relevant skills depending on the curriculum of the specialization tracks they opt for: Data Science Generalist, Deep Learning, Natural Language Processing, Business Intelligence/Data Analytics, Business Analytics, and Data Engineering.
What's even more impressive is upGrad's global learner base is spread across 85+ countries. Such a massive learner base ensures that students get ample opportunities for global networking and peer-to-peer learning. As you interact with peers from diverse backgrounds, your knowledge pool inevitably expands manifold!