Are you wondering if there's a career that matches your unique set of aspirations and interests? We are pretty sure there is one. This article will help you find the right job for you by discussing some of the most interesting career options. Let's get started:
Interesting Career Options in India
Here are some of the most interesting and unique career options after graduation that may be perfect for you.
1. Fashion Designer
Fashion designers create and design clothing outfits. If you have a knack for creativity and clothing, then this is the perfect field for you. Fashion designers are responsible for creating designs for clothing and accessories according to industry demand. They work with clothing companies and luxury brands and help them develop new designs.
2. Digital Marketer
If you're interested in online businesses and want to work with them, you should become a digital marketer. As a digital marketer, you'll be responsible for helping clients establish a robust online presence. Digital marketers create content, manage social media platforms, run paid ad campaigns, analyze the campaigns' results, and make sure their client's online presence grows.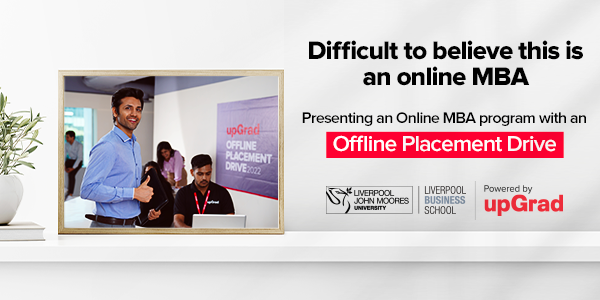 They usually work with a team of specialists who assist them in promoting their clients online. You should be familiar with various digital marketing concepts such as SEO, SEM, Content Marketing, etc., to become a digital marketer. You can take a digital marketing course to get started.
3. Caterer
If you're interested in cooking and want to start a business, you can enter the catering industry. Caterers provide food for special functions such as weddings and parties. You will have to create recipes and promote your business. However, you'll get to meet many new people and cook a lot of delicious food in this field.
4. Event Planner
Event planners plan and organize events for their clients, such as corporate events, birthday parties, etc. They liaise with vendors, handle the budget, find and hire entertainers, and manage the overall event. As an event planner (also known as event manager), you can be your own boss and work as a freelancer. It's undoubtedly one of the most fun career options.
5. Staff Photographer
Staff photographers work with newspapers, blogs, or magazines. They click photos of people, places, objects, and events for their publication. What kind of photos you take depends on the type of publication you work with. For example, a staff photographer working with a blog about cars would focus on taking pictures of cars. They must also be familiar with photo-enhancing software solutions such as Adobe Photoshop.
Read: Highest Paying Jobs in India
6. Personal Trainer
If you have a passion for fitness, then becoming a personal trainer would be perfect for you. Personal trainers create workout plans, diet plans and direct their clients during workouts. They aim to help their clients reach their fitness goals. Personal trainers might work independently or in gyms. You will need a physical training certification to pursue a lucrative role in this field.
7. Lawyer
Lawyers are responsible for helping their clients with legal issues. They represent their clients in courts and present their case before the judge. If you have strong oratory and analytical skills, then becoming a lawyer would be perfect for you.
Depending on the specialization, there are many kinds of lawyers, such as divorce lawyers, corporate lawyers, criminal lawyers, etc. You can work with a law firm, join a company, or start your own law firm after becoming a lawyer. To become a lawyer, you'll need to get an LLB degree (Bachelor of Law).
8. Horticulturist
Horticulture refers to the practice of garden management and cultivation. So a horticulturist manages and cultivates plants in a garden (or a similar setting). Horticulturists maintain and grow crops and plants. They oversee the transferring of plants, till the soil, prepare seedbeds, and perform many similar tasks. It's an excellent career choice for those who love to work with plants. This is one of the unique career options after graduation.
Also Read: Best Job Oriented Short Term Courses
9. Wedding Planner
A wedding is the most critical event in a person's life. To ensure that the wedding goes amazingly well, people hire wedding planners. As a wedding planner, you'd organize the events, set up the ceremonies, meet with vendors, arrange spaces, and handle all the necessary tasks of the wedding. It's an excellent field for those who have strong organization and communication skills.
10. Booking Agent
Do you want to work in the entertainment sector along with actors and artists? If so, then becoming a booking agent might be the perfect career for you. Booking agents help artists and performers in getting new gigs and finding work. They are responsible for negotiating contracts on their clients' behalf. Booking agents work with musicians, actors, and performers. You need strong interpersonal skills in this field.
11. Park Ranger
One of the most fun career options for nature lovers is becoming a park ranger. A park ranger supervises and protects outdoor areas. They usually work in national parks and ensure that the visitors behave appropriately and don't put the park's flora and fauna in danger.
National parks of our country have rich wildlife, and park rangers ensure that it remains safe. A park ranger provides guided tours to the park's visitors too. If you like the environment, it can be the perfect career for you.
12. Zookeeper
If you like animals, then perhaps an excellent career would be in zookeeping. Zookeepers take care of the animals present in a zoo. They feed and clean the animals, make sure they are healthy, and get them treated if required. Apart from those tasks, a zookeeper might also prepare food for the animal and make their environment more suitable. This is one of the most interesting and unique jobs there is.
13. Concierge
It's among the most interesting career options in the hospitality sector. A concierge helps customers of a hotel with their city's (or town's) information such as the best shopping places, tourist sites, attractions, etc. They are responsible for arranging services within the hotel for the client as well. Many concierges know multiple languages to help international clients.
14. Stylist
Stylists help people in getting attractive and desired haircuts. They are adept at styling and cutting hair. Stylists work in hair salons and are familiar with various hair products along with their applications. Apart from hair styling, a stylist might also be an expert in waxing, facials, manicures, etc. It can be a very fun career if you want a creative one. This is one of the unique career options that you can consider if you are looking for an interesting and fresh career.
15. Tour Guide
Tour Guides are responsible for helping tourists explore a specific location. They must have in-depth knowledge of their location's history and facts as they are responsible for making the tourists familiar with the place. It's undoubtedly among the most interesting career options as it offers a unique set of challenges and prospects.
16. Farmer
India is an agricultural country making it one of the best countries to become a farmer in. You'll need agricultural land and knowledge of farming and irrigation to pursue a career in this field. This field requires a lot of hard work, but it can be highly lucrative with the right amount of effort.
17. Florist
Florists arrange artificial and real flowers for their clients. They water plans, take care of them, cut and clean flowers, and organize their storage. It would be best if you had a keen interest in plants and gardening for this career. The blend of creativity and gardening skills makes it one of the most fun career options. This is one of the most unique jobs you can consider.
18. Caretaker
A caretaker is responsible for helping people with their daily activities. They help patients bathe, get appropriately dressed, eat, and move. Apart from these duties, caretakers also plan and prepare meals. It's one of the best jobs for kind-hearted people or those who want a career helping others.
19. Cake Decorator
If you love baking and have a knack for art, then you can become a cake decorator. Cake decorators are responsible for modifying the cake through unique artistic designs and additions. You should have excellent artistic and baking skills for this role. Cake decorators usually work with large bakeries or start their own bakeries to serve customers. It's undoubtedly among the most interesting career options.
20. Actor
Acting is an excellent career choice for students who want to pursue a career in the entertainment sector. Actors have to play a role in television, film, or stage shows. You should have strong acting skills such as memorization, expressing emotions, understanding drama, etc. This field requires a lot of hard work and patience, but it's undoubtedly among the most lucrative ones out there.
21. Video Game Designer
A video game designer handles creating and designing characters, art, animation, and levels of a video game. They are responsible for the visuals of the game. They work in teams with other professionals such as video game developers, writers, etc. That's why they require good communication skills along with excellent artistic skills. Video game designers use art software (such as Adobe Illustrator and Photoshop) and programming languages.
More Unique Career Options With High Salary In India After Graduation
Apart from the above-mentioned list, here are some of the unique career options that pay the highest salary jobs in India per month.
Ethical Hacker
Numerous businesses hire skilled hackers to evaluate their internal security and find vulnerabilities. Right now, even the government is hiring ethical hackers. Additionally, it offers good income and stability. Out of all the high-paying employment alternatives in India, if you have a technological background, you should surely give this one some thought.
Salary: Around 1.5 to 20 LPA
Writer
You ought to devote your complete attention to writing if you have the talent for it. There is no need to describe this occupation. If creating poems, short stories, blogs, and articles interests you, the digital world has already provided you with a wealth of opportunities.
Salary: Around 1.8 to 3 LPA as a fresher
Sound Engineer
Popular job titles in this industry include sound technicians, audio engineers, and music mixers. If you enjoy listening to music, start working on the sound's technical components right away!
Salary: Around 1.8 to 6 LPA
How To Choose the Best Career Opportunity After Graduation?
Given that the average individual works for around one-third of their life, you must choose a career that will be a good fit for you. Choosing a job initially includes learning as much as you can about yourself, your goals, and the larger work world. The list below will provide you with all the advice on how to pick the best career option.
How to pick your best career option?
The culmination of your professional path is your career. Many people start a job because it will enable them to reach their objectives, which may include learning more and learning skills, taking on bigger responsibilities, or earning more money.
But it requires time to identify the profession that better suits your interests, and during your professional life, your career is likely to change. As your interests, goals, and requirements change, you can find yourself switching jobs or sectors among the various unique career options available to you.
Seven ideas have been gathered to help you start considering your greatest job possibilities. According to Trading Economics, the employment rate in India is constantly increasing. It increased from 40.90% in mid-2021 to 42.30% at the end of 2021. Another report by Economic Times states that the employment rate amongst the Indian youth during 2021-22 is 42.60%. While employment took a hit during the covid years, it is starting to scale again. With new opportunities opening in India as well as abroad, the youth is exposed to opportunities like never before; all they have to do is choose the correct path for themselves. These are the steps and questions that will help you organise your thoughts so you may choose the occupations that will work best for you and further your objectives.
Understand yourself

– What you cherish and what you love doing might serve as useful indicators of how you would prefer to spend your working hours. We're not talking about identifying and pursuing your passion because that strategy is frequently deceptive and unclear. It's normal to want to feel inspired and even enthusiastic about what you do, though.

Determine Your Qualities – To choose the right job among the best career opportunities, think about the traits a career requires of you. They may cover everything, such as location, advantages, earnings, and travel.
Understand what motivates you

– Once you've created a list about yourself, go on to why you want to work. Perhaps you're looking for a profession that offers a greater starting income than those of similar jobs or one that allows you to work remotely. Knowing your priorities is crucial because most occupations won't offer everything you'd like.

Think about your future

– What does the picture of your ideal existence look like? To understand what it could take to achieve your long-term objectives, both personally and professionally, make a list of them. For instance: Do you wish to rise above the management strata and enter the company's C-suite? Do you desire home ownership? How frequently do you wish to be able to travel?

Make a list of possible careers – After learning more about yourself and your needs in a job, start looking into positions that sound interesting or desirable to you.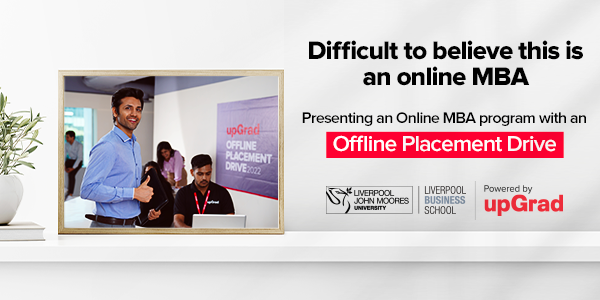 The list you create might also assist you in narrowing your job search strategy. Research which sectors are predicted to continue developing over the next ten years and which you might probably avoid due to other considerations, like, if you wish to work in the same business in ten years.
Do some self-assessment

– You may take various tests to determine your personality, your talents, and what kind of job could be suitable. However, examinations may be highly prescriptive, frequently forcing you into groups. Utilise them to keep learning more concerning you and your underlying reasons rather than depending on them to provide a conclusive response. If they provide insightful responses, include that information in the overall picture you're building.

Make A Self-Evaluation –

It is advisable to reflect for a while before making any important judgments. The choice of a career is comparable. You should consider your ideal workplace, your desired industry, your ideal coworkers, and other aspects in this step.

Get advice and update your resume – Once you have narrowed down your selections to one or possibly two career paths, you must decide whether any additional courses or credentials are still required.
Research Your Options Well – Once you've looked at jobs that caught your attention, you might want to do some research on each one to come up with a short list of promising career opportunities

. The goal is to identify one or two career paths that you are passionate about.

Discover Job Openings and Submit Your Application – You can start looking for opportunities on Indeed using a desktop or a mobile device. To add filters, click the "Filter" button. After that, you can define your search area, experience level, and employment category (full-time, contract, part-time, etc.)
Final Thoughts
This list is undoubtedly exhaustive. However, it shows how many unique careers we have in the world. So the next time you wonder if there's a career that matches your individual interests, be sure to look it up. Chances are, you'd find one.
We hope you found this article on fun career options helpful. If you have any questions or thoughts to share, please let us know through the comments below. We'd love to hear from you.