Summary:
In this Article, you will learn about 15 top career options after diploma in computer engineering:
Big Data Engineer
Machine Learning Engineer
Data Scientist
Data Analyst
Blockchain Developer/Engineer
Software Developer
Computer Network Architect
Computer Systems Analyst
Database Administrator
Information Security Analyst
Full Stack Developer
Information Systems Manager
Read more to know each in detail.
Computer Engineering has always been one of the top in-demand career choices for young aspirants. This is primarily because the field branches out into numerous specializations, thereby creating a host of career paths for Computer Engineers. However, the sheer number of career choices available in Computer Engineering can often become overwhelming for many. confusing numerous people in their job search for computer engineering jobs after completing their courses.
Check out our free courses to get an edge over the competition.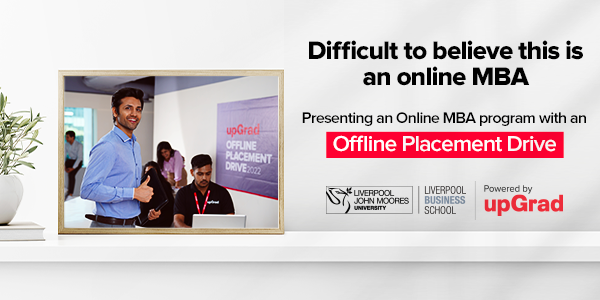 In fact, students who are still figuring out what they want in their professional aspect of life are always faced with one confusing question:
"What to do after diploma in computer engineering?"
Our answer – there is no one answer to this question! And that's the beauty of Computer Engineering. There is no single career options but several after computer engineering. There are different types of computer engineering jobs one can opt for. Once you earn your Bachelor's degree in Computer Engineering, you will have a slew of options before you. You can also consider doing our Java Bootcamp course from upGrad if you are interested in java.
You can choose your desired computer engineering job based on the different types of computer engineering fields available. Some of the major types of computer engineering and their related jobs are listed below.
Software engineering- The job of a software engineer requires you to develop software along with maintaining and upgrading them. The pay structure for a software engineer is also quite good. An experienced software engineer's average salary is about INR 5.5 LPA, which can rise upto INR 14.2 LPA. However, if you plan to move abroad, the average salary of a software engineer in the USA is around $128K per annum.
Hardware engineering- After completing your computer hardware engineering degree you can become a computer hardware engineer with the primary responsibility to design and build new computers and hardware technologies. Specialisation is also offered as you study further in this course.
Electrical engineering- Once you complete your electrical engineering degree you can opt for the most obvious career path which is becoming an electrical engineer. You can also venture into the fields of telecommunication, electrical design engineering, instrumentation engineering, and micro-electrical engineering. There is also a handful of jobs in both government and private sectors to try.
Network engineering- Career prospects with a network engineering degree include becoming a network manager, network analyst, network technician, network solution architect or network specialist. An average salary of a network engineer in India is around INR 3.4 LPA. However, salary umber entirely depends on the candidate's work experience
You can either choose to pursue higher studies or enter the corporate world. In this post, we'll walk you through the entire process of building your career, and hopefully, this will answer the question "what to do after Computer Engineering."
Learners receive an average Salary hike of 58% with the highest being up to 400%.
First, we'll start with the higher educational opportunities in Computer Engineering.
M.Tech/M.S. in Computer Engineering – This is one of the best options for aspirants who want to pursue higher studies in the field. Usually, M.Tech is a 2-year long course, M.S. is a 3-year long course. After completing M.Tech/M.Sc in Computer Engineering, you can either apply for jobs or enter the research field (Ph.D.).

Featured Program for you: fullstack development bootcamp course
Ph.D. – After M.Tech, you can directly enrol in a Ph.D. program. This is an excellent choice for students who are interested in research in the field. Usually, Ph.D. programs are a 5-year integrated course involving two years of course and a minimum of three years of research work.
Dual degree (M.Tech + Ph.D.) – This is actually quite similar to Ph.D. The only difference is that a dual degree gives you both M.Tech and Ph.D. degrees.
Postgraduate Program in Machine Learning/Data Science/Business Analytics – Data Science and its related technologies like Artificial Intelligence, Machine Learning, and Deep Learning are some of the hottest trending fields in the industry right now. Also, Business Analytics is an emerging domain that is growing parallelly to Big Data and Data Science. A postgraduate degree, either in Data Science/Business Analytics, is best suited for those who wish to enter the Data Science and Big Data domains.
MBA – An MBA course is best suited for aspirants who are inclined towards business management. You can pursue an MBA degree either from India or from foreign universities.
Computer Science Engineering- People with more inclination towards computer software and algorithm development, rather than building computer hardware, can opt for computer science engineering. There are also ample computer science engineering jobs, however, the number might be lower than computer engineering jobs. Currently, there are more than 82876 computer science engineering jobs available across India, ready to pay a handsome salary to efficient engineering experts. Colleges such as IIT Bombay, MIT Manipal, COEP Pune and VIT Vellore are some of the top colleges in India from where you can pursue your computer science engineering degree. Apart from them, there are numerous colleges inside and outside India to choose from. Later on, you can also do a master's in computer science engineering online, from upGrad, offering you the liberty to learn while you work.
Pursuing higher education after completing Computer Engineering will further solidify your career prospects. Most companies and organizations allot a higher salary scale for candidates who have advanced degrees in their field. Plus, there always remains an option for entering academia or research field.
Now that you are aware of the higher education opportunities, we'll talk about the different career options after Computer Engineering.
Explore our Popular Software Engineering Courses
Top Career Options after Computer Engineering
A degree in Computer Engineering opens up endless career possibilities before you. Some of the top career options after diploma in computer engineering include:
1. Big Data Engineer
Big Data Engineers are responsible for building, testing, and maintaining scalable Big Data ecosystems for the businesses so that the Data Scientists can run their algorithms on stable and optimized data systems. Big Data Engineers usually work closely with Data Architects, Data Analysts, and Data Scientists, all focused on one goal – to help organizations obtain meaningful insights from large and complex datasets that can be transformed into actionable business decisions. Big data is one of the best career options after computer engineering.
As the name suggests, Big Data Engineers work primarily with Big Data ecosystems, tools, and technologies. They are required to upgrade, troubleshoot, and optimize Big Data systems and software to improve the efficiency of the databases. Usually, Big Data Engineers need a few years of industry experience in working with Big Data frameworks like Hadoop, SQL-based databases, and also with popular data APIs and ETL tools. Click more if you want to learn more about how to become a big data engineer.
2. Machine Learning Engineer
Machine Learning Engineers are sophisticated ML experts who specialize in designing and building intelligent machines and systems that can learn from experience and perform human-like tasks with minimal or no human supervision. They create advanced ML algorithms that can teach computers how to perform specific tasks without being explicitly programmed for the same. Also, Machine Learning Engineers develop state-of-the-art ML and Deep Learning systems and run various ML tests and experiments to innovate unique AI-powered machines.
Machine Learning Engineers are one of the most sought after professionals today. However, the job profile demands a high-level of expertise in Mathematics, Statistics, and Computer Science. You can see the demand for machine learning engineers by verifying the type of salary machine learning engineers receive. Machine Learning Engineers must be well-versed with the fundamentals of Computer Science, including data structures, algorithms, and computer architecture. Needless to say, they must be expert programmers who are proficient in multiple languages like Python, R, Java, C, Ruby, Perl, Scala, etc.
If you're interested to learn more about machine learning, check out IIIT-B & upGrad's PG Diploma in Machine Learning & AI which is designed for working professionals and offers 450+ hours of rigorous training, 30+ case studies & assignments, IIIT-B Alumni status, 5+ practical hands-on capstone projects & job assistance with top firms.
You can also check IIT Delhi's Machine Learning Program in association with upGrad. IIT Delhi is one of the most prestigious institutions in India. With more the 500+ In-house faculty members which are the best in the subject matters.
3. Data Scientist
Data Scientists are the masters of the Data Science domain. They are mainly concerned with creating value from complex data. Data Scientists gather data not only from the company repository but also from multiple external sources (social media, websites, blogs, etc.). They clean, organize and process this data to further analyze it for extracting the hidden patterns within it. This helps them understand how the data at hand can solve the present business challenges an organization.
Data Scientists work in close collaboration with Data Analysts, and together, they dig deep into the data to uncover meaningful insights that can be used to find solutions for real-world business issues. Often, Data Scientists play the leading role (like that of a Project Manager) in projects that deal with large volumes of complex business data. Data Scientists usually have extensive knowledge of Data Science, Computer Science, Engineering, Mathematics, and Statistics.
If you are curious to learn about data science, check out IIIT-B & upGrad's PG Diploma in Data Science which is created for working professionals and offers 10+ case studies & projects, practical hands-on workshops, mentorship with industry experts, 1-on-1 with industry mentors, 400+ hours of learning and job assistance with top firms.
4. Data Analyst
Data Analysts are the link between the two worlds – Data Science and business. While they spend a considerable amount of time in collecting relevant data from disparate sources, Data Analysts must also be able to present their findings in ways that can be understood by all the stakeholders involved in a project.
Data Analysts use their technical expertise to perform data munging, processing, and visualization tasks. Another crucial aspect of their daily job is to optimize the data and ensure its quality and accuracy. They not only create algorithms but also modify them to extract information from large databases without corrupting the data stored within.
Data Analysts must both understand the data before them and also provide clear insights to the non-technical stakeholders through lucid visual, written, and verbal communication. Attention to detail, excellent communication skills, and data visualization skills are the three most coveted qualities of a Data Analyst. Read more if you are wondering about the differences between data analyst, data scientist and engineer.
5. Blockchain Developer/Engineer
As the name suggests, Blockchain Developer/Engineers are software experts who specialize in Blockchain technology. Blockchain Developer/Engineers handle and oversee the complete life cycles of Blockchain applications, right from research and analysis to their design and execution.
They use a combination of various Blockchain programming languages (Simplicity, Solidity, Rholang, JavaScript, C++, etc.) to create advanced interfaces, features, and architecture for Blockchain systems. Apart from setting up the necessary infrastructure for Blockchain applications and solutions, Blockchain Developer/Engineers also set up essential security measures to protect the systems from cyber attacks and also to establish standard work practices.
Blockchain Developer/Engineers must possess an in-depth understanding of the Blockchain architecture, Data Structures, cryptography, smart contract development, and web development.
6. Software Developer
The role of a Software Developer is perfect for those who love coding and programming. Software Developers are always in high demand in the IT/ITES sector. They specialize in multiple programming languages like C, C++, C#, Java, Python, Ruby, Perl, Scala, and more. Software Developers create innovative software programs and applications with unique use cases and functionalities that cater to specific customer needs. Software development is one of the preferred career options after computer engineering.
Software Developers must possess both technical creativity and analytical thinking skills needed to solve various software related issues. They must create a reliable support system for software products to facilitate smooth workflows. Candidates aspiring for this specialization must be proficient in more than one programming language and also possess effective communication and problem-solving skills.
7. Computer Network Architect
Computer Network Architects are professionals who design, develop, implement, and maintain networking and data communication systems. This includes local area networks, wide area networks, extranets, and intranets. Also, they handle the job of upgrading both software (for example, network drivers) and hardware (like adapters and routers). Generally, Computer Network Architects work with the company's CTO (Chief Technology Officer) to predict where new networks are needed the most in the organization.
Computer Network Architects must have a sound understanding of an organization's business plan to be able to design and implement the appropriate network in the right places. They also need to plan the implementation of security patches and other countermeasures to protect the systems against vulnerabilities. Furthermore, Computer Network Architects also need to research new networking technologies to analyze current data traffic better and estimate how growth in traffic might affect the network.
8. Computer Systems Analyst
Computer Systems Analysts is one of the popular career options after computer engineering which focus on studying an organization's existing computer systems, design information systems, and business workflows to help devise more innovative, efficient, and productive solutions. Since Computer Systems Analysts possess in-depth knowledge of both business and I.T. domains, they help bridge the gap between the business world and information technology (I.T.).
They employ many techniques to design effective computer systems and also conduct extensive tests for analyzing the hidden trends in the data to increase the efficiency and performance of computer systems.
While companies often hire Computer Systems Analysts as general-purpose analysts who develop new systems or fine-tune existing ones, they may also recruit some specialized analysts such as Systems Architects, Software Quality Assurance (Q.A.) Analysts and Programmer Analysts.
9. Database Administrator
The job role of Database Administrators is a pivotal one in the industry since these professionals are primarily focused on the everyday functioning of the company database. They maintain the database, monitor and track the database software purchases, manage database access, implement security measures, and supervise the modifications incorporated in existing software products.
Database Administrators are also responsible for quality control and the performance of company databases to protect and uphold the integrity and privacy of confidential data.
Database Administrators must possess excellent organizational and analytical skills. They need to have a sound understanding of the business requirements of I.T. and a willingness to stay updated with the latest technological developments. Database Administrators are recruited by I.T. firms, management consultancy firms, financial organizations, universities, and even by government agencies that deal with large volumes of data.
10. Information Security Analyst
Information Security Analysts are professionals who exclusively focus on the protection of an organization's sensitive and mission-critical data. They must always stay one step ahead of cybercriminals and protect the network and systems from being violated by hackers and attackers. To do so, they must continually read up on new trends in cybersecurity and design innovative solutions to protect the security of data and systems of a company.
Information Security Analysts focus on three core areas – risk assessment, vulnerability assessment, and defence planning. Hence, this job role demands competent investigative and problem-solving skills required for safeguarding all sensitive information of a company.
Also visit upGrad's Degree Counselling page for all undergraduate and postgraduate programs.
11. Full Stack Developer
Full Stack Developers are primarily involved with programming and coding. They design and create the blueprint for websites by adhering to standard HTML/CSS practices and according to client specifications and demands. They must also maintain appropriate software documentation. Since this role focuses on user experience as well as functionality, Full Stack Developers must be proficient in both graphic design and computer programming.
Thanks to the cut-throat competition between companies in the digital and e-commerce domains, they continue to be in high demand. Full Stack developers must have the technical know-how of client-side components, server-side languages, web application frameworks, and database management systems. Learn more about the full stack developer salary in India.
12. Information Systems Manager
Information Systems Managers are business executives who manage and implement an organization's computer and information technology (I.T.) systems. They liaise between a company's top management and I.T. specialists. They are responsible for the secure and effective operation of all computer systems, software applications, and other hardware/software components that a company uses.
Information Systems Managers supervise and manage the work of other I.T. professionals, including Computer Engineers, Systems Analysts, Data Security Specialists, Tech Support Specialists, and so on. On top of that, in the dynamic landscape of technology, Information Systems Managers often intersect with the realm of artificial intelligence. This convergence paves the way for specialization as an AI Engineer within the managerial role.
With a focus on AI-driven initiatives, you lead the development and implementation of intelligent systems, machine learning algorithms, and data analytics solutions that empower the organization to harness actionable insights and automate processes.
13. Network Engineer
Network engineers play a pivotal role behind the scenes of our interconnected world. As a network engineer, your responsibilities encompass designing and optimizing intricate communication infrastructures.
Leveraging your solid foundation in computer engineering, you collaborate with cross-functional teams to architect network solutions that facilitate seamless data exchange, resource sharing, and real-time connectivity. This involves configuring routers, switches, firewalls, and load balancers to ensure efficient data flow, minimal latency, and optimal network performance.
Problem-solving lies at the heart of this profession. Drawing upon your technical expertise, you analyze and troubleshoot network issues, ensuring uninterrupted connectivity and swift resolution of challenges. Your adeptness in diagnosing and rectifying network glitches is crucial for maintaining seamless operations, making your role indispensable in today's digitally-driven landscape.
Moreover, network engineers are at the forefront of innovation as new technologies like 5G, edge computing, and the Internet of Things (IoT) continue to reshape the networking landscape. Your adaptability and commitment to staying abreast of industry trends enable you to integrate these advancements into network architecture, creating solutions that cater to evolving user demands.
14. Video Game Developer
After a diploma in computer engineering, another compelling career path is video game development. This multifaceted role merges creativity with technical prowess, offering an exciting avenue to shape immersive digital experiences. Video game developers are instrumental in crafting interactive entertainment that captivates audiences worldwide.
As a video game developer, your responsibilities span various game creation facets. You engage in the conceptualization and design phase, where innovative game ideas come to life through storylines, characters, and gameplay mechanics. Collaborating closely with artists, designers, and programmers, you contribute to games' visual and interactive aspects, ensuring seamless graphics, animations, and user interface integration.
The heart of game development lies in programming. A computer engineering background equips you with the coding expertise to build the intricate systems underpinning games. Whether it's developing game engines, physics simulations, artificial intelligence routines, or networking functionalities, your technical skills are crucial for optimizing performance and delivering a smooth gaming experience across platforms.
15. AI Engineer
This burgeoning career choice after diploma in computer engineering seamlessly blends their technical expertise with the demand for advanced artificial intelligence solutions. AI engineers are pivotal in designing, developing, and implementing AI systems that drive industry automation, decision-making, and innovation.
As an AI engineer, your responsibilities encompass the creation of intelligent algorithms and systems. Leveraging your strong computer engineering foundation, you collaborate with multidisciplinary teams to conceptualize, design, and implement AI-driven solutions. This involves developing machine learning models, neural networks, and natural language processing algorithms that enable machines to learn from data and make intelligent decisions.
Effective collaboration and communication are essential in this field. AI engineers often collaborate with data scientists, software developers, and domain experts to understand and translate business needs into AI solutions. Proficiency in explaining technical concepts to non-technical stakeholders is vital for successful project implementation.
This career path capitalizes on your computer engineering skills and offers avenues for continuous learning and specialization in the ever-evolving landscape of artificial intelligence.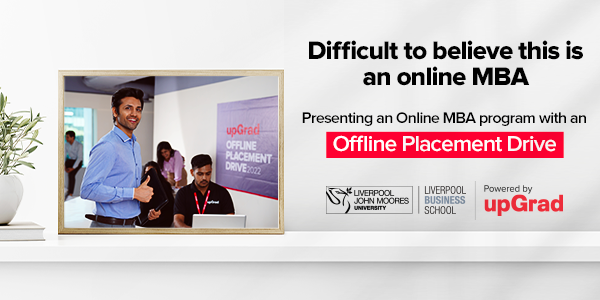 The career prospects of Information Systems Managers are highly promising since most companies hire them to improve workplace productivity and business operations. Besides strong organizational and managerial skills, Information Systems Managers must possess soft skills like leadership, communication, project management, time management, and customer service.
These were the top 12 jobs for computer engineers. A few other jobs for computer engineers include Desktop Support Engineer, Embedded Software Engineer, JRF, and Professor.
Wrapping Up
So, these are the top 12 career options after a diploma in computer engineering that you can consider! These career paths have a high industry demand and come with decent to very high yearly compensation.
If you would like to know more about which career option you should take after computer engineering based on your interests, talk to our career counselors to know more about the current industry trends, the future scope of various fields, and more.