A Software Development Engineer (SDE) is responsible for creating cross-platform applications and software systems, applying the principles of computer science, computer engineering, information technology and analysis to help organizations and individuals make informed decisions. They make all modifications in various software, according to client requirements, and are involved in optimizing an application for better performance delivery.
In this article, we're going to discuss the salary of a Software Development Engineer in India and the skillset you need to be the best SDE developer.
But first, let's understand what an SDE does.
Check out our free courses related to software development.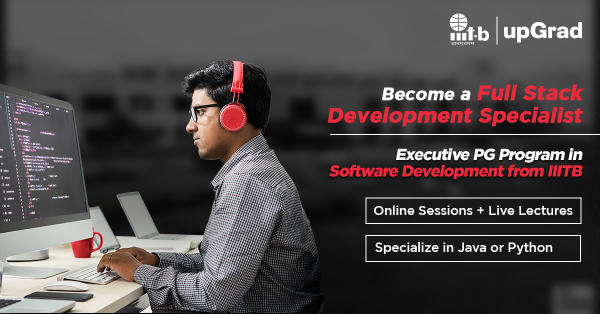 Explore Our Software Development Free Courses
Free course
Who is a Software Development Engineer? What do they do?
Power-packed with the strengths of algorithms and data structures, people who aim to optimize and simplify the working of any technology are Software Development Engineers.
Today, we are blessed with so many applications that make our lives easy and have become indispensable. For example, whenever a question pops up in mind, and we need a quick answer to it, we resort to Google Search.
But, have you ever taken out the time to think about how Google is able to yield relevant search results in the shortest possible time? Or how Google Maps is able to take us to our destination via the shortest route, by avoiding traffic jams? Similarly, money lending apps have taken over the market, especially because of the COVID-19 crisis, but how are these companies determining the borrowers' capacity to repay the loan? What metrics do they use? What kind of technology have they deployed?
Check out our Full Stack Development Bootcamp – Job Guaranteed from upGrad
One-Of-Its-Kind Program That Creates Skilled Software Developers. Apply Now!
Well, it is all thanks to the innovative and tireless minds responsible for building strong technical infrastructure – inventing newer and faster algorithms that allow users anywhere in the world to have access to information instantly. These are the minds of a Software Development Engineers, who take on the responsibility of enhancing the application by adding algorithms and data structures.
Learn Online software courses online from the World's top Universities. Earn Executive PG Programs, Advanced Certificate Programs, or Masters Programs to fast-track your career.
Take algorithmic trading, for example. It involves a high knowledge of designing algorithms to predict the right price and time to purchase or sell stocks. And such an advanced technology-based trading system is essential for finance brokers as it gives them a roadmap of what to expect.
Instead of relying solely on instincts, they utilize the formulas of highly skilled SDE engineers to steer their clients in the right direction. Learn more about What Does A Software Developer Do?
Featured Program for you: Advanced Certification in Cloud Computing
Market Opportunities for SDE in India
A skilled software developer in India is never going to face any problems regarding employment, considering the vast opportunities the Indian market offers! If you're good at solving problems and algorithms, there is a job waiting for you with the best brands in the world! From companies like Udaan, Flipkart, Acko etc. to tech giants like Amazon, PayPal, Google all welcome SDEs who bring with them an individual flair and a deep understanding of customer-centric solutions.
SDEs help solve complex problems while fixing errors. A software development engineer doesn't blindly code; they also design high-level tasks like how the application would work, how to reduce the time complexity, space complexity, etc.
Our learners also read: Learn java online free!
The aim of an organization is to create a seamless experience for high-volume traffic – the ultimate aim of which is customer acquisitions and brand loyalty. You are tasked with understanding the requirements of the customer, the intent with which they reach a page or site, and the ease with which they would want that information.
Let us look at the e-commerce giant Amazon. The site loads instantly, and customers can get access to all the information they want to help with their buying decisions and provide a safe gateway for payments. Added to that is information on returns, interests, and other information that can nudge a customer to look at other products offered by the site.
The optimization has been made possible by skilled Software Development Engineers. It takes years to develop the trust of customers, and a simple delay or glitch can make lose that faith within minutes. Hence, SDEs are valued and sought for their ability to be creative, cautious, and troubleshoot.
Explore our Popular Software Engineering Courses
upGrad's Exclusive Software and Tech Webinar for you –
SAAS Business – What is So Different?
SDE Salary in India
Coming to the most awaited part of the article: the salary!
An average salary of a software development engineer is Rs. 1,191,752. With an experience of 5-9 years, they can expect the salary to rise exponentially to Rs. 1,737,799. Once the SDE gathers higher experience, they can expect to grab salary packages in the ranges of over Rs. 2,238,203.
SDE Salary in India: Based on Experience
We have already shared above the difference in salary based on experience. You must remember, SDEs are responsible for customer interaction with an organization. As also mentioned above, a single glitch can lead to losses in terms of both money and faith. Hence, SDEs with experience to manage complex issues and provide solutions for risks anticipated are high in demand.
As one can see the Salary of SDE developers depends on thier ability to excel in building software systems with better logic and optimization. Experience gives him the strength to guide a team of junior developers and create better technological infrastructure.
SDE Salary in India: Based on Location
Across different sectors, the difference in pay is based on location. Cities and countries where the push of IT is greater will offer higher salaries to the developers. The biggest brands have a robust presence in such locations, and they are looking for the best from the industry.
The above image clearly shows that the city of Hyderabad offers the highest salary. And why not, Google and Amazon, the biggest brands in the world have chosen this city to open an office and pan-Asia warehouse, respectively.
The Silicon Valley of India Bangalore always welcomes developers to open heartily. Just to put things into perspective, have a look at the Salary a Software Development Engineer can dray in the US – $108,741 with around $4000 as a bonus. Salary increases over to $136.797 with 10 years of experience.
SDE Salary in India: Based on Employer
Another strong influence on salary is based on the company which hires you. The bigger the brand, the more is the value they need to place on customer-centric aesthetics and requirements. You are hired to help the company manage the brand image, values and voice to build the engagement with the customer.
Several top product-based companies like Amazon, Microsoft, PayPal, Flipkart, Oyo Rooms etc., pay a very high salary to their software development engineers. The above image clearly shows that the biggest brands offer highly competitive pay scales. While applying for the job, don't just look at the company name, look at the job profile and responsibilities to know which company is most likely to offer you job satisfaction.
Read about: How to Succeed in Your First Software Development
SDE Salary in India: Based on Job Roles
Apart from SDEs, there are several other developers who are competing for similar jobs. Each one brings their own skill sets, but some of them may overlap with yours. Here is a quick comparison of the salaries that different professionals in the field draw.
Skills Required to Become an SDE
Deep understanding and knowledge of Algorithms and Data Structures

Proficiency in one low-level language – C++ or Java

Object-Oriented programming

Good understanding of concepts in Computer Science

Good in Analytical and Problem Solving Skills
In-Demand Software Development Skills
skills
Roles and Responsibilities
Software Development Engineers will be responsible for delivery, development, design & support that are required by multi-tiered, large-scale, distributed software applications and tools. It is quite obvious that you require to have a passion for technology.
Additionally, you will need the ability to deploy new and novel technologies in environments that are often low on humans as well as capital. From solving complex algorithm problems, software development engineers also develop complex algorithms to solve real-life crises and are involved in the system design of several applications and thus contributing to their technical architecture.
These skills can be practiced on various competitive programming platforms like CodeChef, HackerRank, CodeForces etc. Ratings that you earn on practicing and participating on these sites do matter! Several prestigious competitions like ACM ICPC, YK Facebook Cup, and even long challenges and weekly challenges on several platforms are helpful for developing algorithm developing skills.
Requirements for Being SDE:
Deep expertise in at least one programming language and tech stack

Substantial experience in building complex and scalable solutions

Be able to conceptualize and develop a prototype quickly

Hands on working with databases and other technologies

Experience with UNIX/ Linux based environment

Ability to work in fuzzy environments and complex environments

Great and in-depth knowledge of Algorithms and Data Structures

Experience in coding competitions could be a bonus

Good in Mathematics and Logic building
Read our Popular Articles related to Software Development
Verdict
For many technological companies, their technology is the real game-changer that brings them the status they enjoy in the market. What people miss out on is the huge amount of capital required in starting and running these organizations smoothly.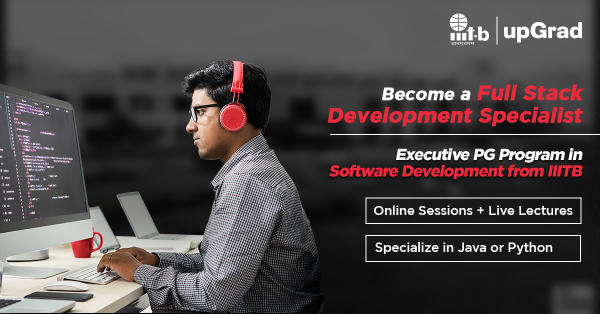 Since the website or app or another online platform is usually the first point of interaction with the company and its customers, developers with high skill levels can hope for high salaries. An individual is committed to his goals of learning and upgrading skills and who has a hunger for growth as a Software Development Engineer is bound to rise!
Also read: Full stack developer salary in India
Wrapping Up
If you're interested to learn more about software development, full stack, check out upGrad & IIIT-B's Executive PG Programme in Software Development – Specialisation in Full Stack Development which is designed for working professionals and offers 500+ hours of rigorous training, 9+ projects and assignments, IIIT-B Alumni status, practical hands-on capstone projects & job assistance with top firms.