The Blockchain Era is has arrived, and it is now. Enterprises across various sectors of the industry are warming up to the concept of the decentralized ledger. There's a global wave of Blockchain adoption among companies and businesses to address fundamental business problems. In fact, the adoption of Blockchain technology is occurring at such a rapid scale that Gartner predicts the business value of Blockchain tech will exceed $3 trillion by 2030.
According to a 2018 PwC survey conducted on 600 executives hailing from 15 different regions, nearly 84% of the respondents claimed to be leveraging Blockchain in some way of the other. India is also catching up with the rising trend in Blockchain Adoption. With both the government and private companies showing increasing interest in Blockchain, the job market in this domain is booming at present.
Learn Software Development Courses online from the World's top Universities. Earn Executive PG Programs, Advanced Certificate Programs or Masters Programs to fast-track your career.
The growing demand for Blockchain Developers in India
Being an emerging technology that has just started gaining traction in the past few years, Blockchain talent is challenging to find. Today, Blockchain is one of the fastest-growing skill sets with jobs in this domain growing at a mindblowing rate of 2,000-6,000% and the salaries of Blockchain Developers being 50-100% higher than conventional developer jobs. While the employment opportunities in Blockchain are many, there's a limited talent pool in this domain. The demand for Blockchain techies, particularly Blockchain Developers in India is not only being created by the BFSI sector, but also by healthcare, education, supply chain management, cloud computing, stock trading, real estate, and even government agencies. 
The most in-demand Blockchain skills right now are Hyperledger, Solidity, Ripple, and Ethereum. However, since this space is relatively new, companies often settle for professionals with a specific skill set. For instance, Blockchain Developers must have a basic knowledge of mathematics and algorithms. They must be well-versed in C, C++, Java, and Python since a majority of Blockchain projects are written in these languages.
Also, Blockchain Developers must be aware of at least a few tools required for Blockchain development such as Geth, Remix, Mist, Solium, Parity, BaaS, and Truffle, to name a few. Also, they should have some experience of working on open-source projects. Usually, most companies hire Blockchain Developers having at least a bachelor's degree in Mathematics or Computer Science.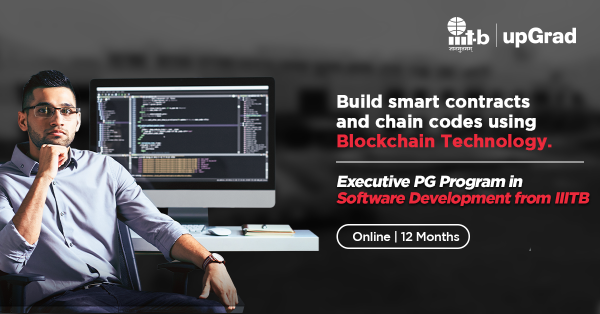 On the whole, a Blockchain Developer must have a solid technical background and be ever-curious in learning about new technologies. 
The salary of Blockchain Developers in India
Owing to the shortage of talent and skills in this domain, employers are always willing to pay high remuneration to Blockchain professionals if they are worthy. In fact, the salary of a Blockchain techie is way higher than an average IT professional. If you have the right Blockchain skills, you can make double, even three times the salary of what a Software Engineer makes in a year.  
As more Indian companies and organizations are joining the Blockchain bandwagon, the average annual salary of a Blockchain Developer in India has a broad spectrum. Usually, the salary of a Blockchain Developer in India ranges anywhere between Rs. 5,00,000-30,00,000 LPA. As is visible, the higher your experience and the more profound your skillset, the higher will be your yearly compensation. Also, the salary package depends on whether or not a candidate has advanced certifications and the job position as well (entry-level, mid-level, senior-level).
Furthermore, the salary packages of Blockchain jobs are highly dynamic. For instance, if a professional has around three years of Blockchain experience, the annual remuneration can be as high as Rs 45,00,000 or even more. This happens to be more than double of what a professional with five years of work experience (however, with no experience in Blockchain tech) would get. 
According to Paul Dupuis, the MD of Randstad, India, 
"Salaries for ready-to-be deployed techies with blockchain experience are twice that of a techie without blockchain expertise." 
Reinstating this fact, Lohit Bhatia, the Chief Executive (Staffing) of IKYA Human Capital Solutions, states, "Salary offered to a blockchain techie with just five years of experience is almost at par with that of a general manager in a bank with three decades of experience."
As for senior-level salaries for technology roles (without Blockchain expertise) was around Rs 1.5-2.5 crore in 2018. However, as the need for security has increased considerably across various sectors, particularly the BFSI sector, companies are willing to pay over Rs. 4 crores to senior-level Security professionals and Blockchain techies.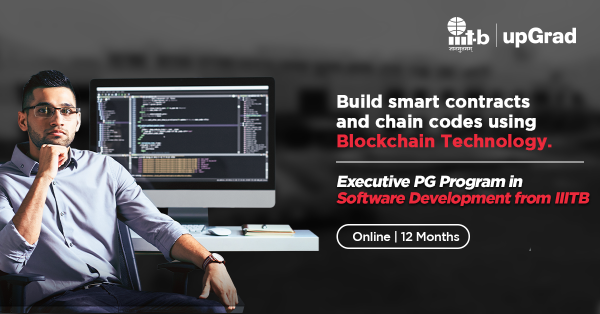 There is a significant gap in the demand and supply of Blockchain professionals in India. Out of the 2 million Software Developers in India, only 5,000 professionals possess Blockchain skills. At present, public sector banks are leading the game by creating the highest demand for Blockchain Developers with about 4,000 specialists in this domain (as of 2018) compared to 2,300 experts in 2017. This depicts a 75% increase in the demand for Blockchain specialists. According to TeamLease research, there are about 2,000 Blockchain professionals in NBFCs and 2,400 in public sector companies.
Wrapping up…
However, since Blockchain skills are mainly being developed and encouraged in-house by employers, hopefully, there'll be more talented Blockchain professionals in the near future. 
If you are interested to learn blockchain and take your career to the next level, check out IIIT-B & upGrad's Executive PG Programme in Software Development- Specialisation in Blockchain.
What is the difference between bitcoin and Ethereum?
Bitcoin is a digital currency that works on the Proof-of-work mechanism. Ethereum has many similarities with Bitcoin, though it differs from Bitcoin in certain aspects. Ethereum, apart from being a digital currency, has many use cases such as DeFi, NFTs, and Smart Contracts. Bitcoin is a leader in the cryptocurrency world with a 48% market share, while Ethereum comes second with a 23.4% market share. The competition between the two is narrowing down with each passing day. Ethereum grew 510% in 2021 compared to a 93% gain in Bitcoin in 2021. With this rate, there is a high possibility that Ethereum can surpass Bitcoin in terms of market share and currency value in the near future
What is the difference between DeFi and DApps?
DeFi and DApps are two of the most popular innovations in the Fintech Industry. As both run on the Ethereum Blockchain, people often get confused between the two. Decentralized Finance or DeFi is slowly disrupting the finance industry with the various advantages it offers, such as transparency security, to name a few. It is based on distributed ledgers and provides the different financial services offered by traditional financial institutions such as lending, borrowing, asset management, etc. DApps are applications developed using the Ethereum blockchain. It is similar to standard applications. The main difference is that DeFi is built on DApps and is concerned with financial use cases, while DApps can develop many other applications based on gaming, education, etc.
What Is Ether?
Ether is a cryptocurrency or a digital currency that runs on the Ethereum blockchain network. It is the second-largest cryptocurrency after Bitcoin and uses a Proof-of-work consensus mechanism. As the value of Ether sky-rocketed, several smaller units of the currency were introduced to facilitate transactions in the cryptocurrency world and facilitate exchange with the traditional currency. The smallest currency of Ether is Wei, equal to 10-18ETH.
Master the Technology of the Future - Blockchain