In recent years we have seen that there has been a huge surge in demand for PL SQL developers. This is because the software industry is growing, due to which there is a huge dependence on robust database systems. This blog aims to provide all the details with respect to the PL SQL developer salary. India is indeed a flourishing IT sector and has thus emerged as the best place for software development talent, which includes PL/SQL developers.
Let us first try and understand the basics of PL/SQL.
Wondering what is the range of PL SQL Developer Salary in India?
As a result of its adaptability, it has become one of the most high-in-demand languages, around the world. As a result, a PL SQL developer's salary in India is significantly increasing.
Before we talk about PL SQL developer salary in India and the factors that affect a candidate's chances of being paid higher than the others, let us start by discussing the concept of PL SQL first – how it came into being and how it is different from other programming languages of Oracle.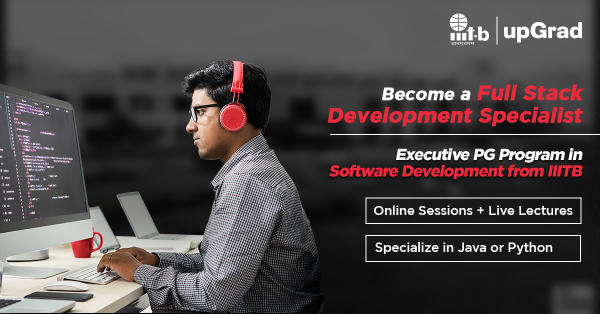 Check out our free courses to get an edge over the competition.
How did it all start?
The introductory version of PL SQL was brought up by Oracle in the sixth version of its database production. At this time, Oracle brought it as a programming language, and scripting language in SQL Forms 3 and SQL Plus respectively. Starting from the 7th version of its database product, Oracle has given PL SQL a decent upgrade with more features, including functions, collections, procedures, package extensions, records, and packages amongst others.
Since PL SQL 2.0, the programming language has seen several important additions that include pre-processor, object-orientation, XML support, new statements, and file I/O. These additions in feature have made it one of the most structured languages in its category. Now that we know how it was developed, let's focus our attention on what it exactly is.
Check out upGrad's Advanced Certification in Cyber Security
Read: Tableau Developer Salary in India
What is PL SQL?
Overview of a PL/SQL Software Language
PL/SQL stands for Procedural Language/Structured Query Language. The purpose of PL/SQL is to integrate the Oracle database language along with procedural programming language. Thus, a PL/SQL developer works the PL/SQL extension of Oracle to design, develop, handle, and maintain the databases for organizations and businesses worldwide. Efficiency in SQL leads to a better PL SQL developer salary.
Industry and Company Size: Factors such as the size and the industry vertical of organizations play a crucial role in determining a PLSQL developer salary. Organizations that cater to verticals such as healthcare, finance, e-commerce, and also IT services offer excellent salaries to PL/SQL developers as they require the best set of employees. Also, well-established and big organizations offer better salary packages in comparison to smaller companies.
In simple and very easy to understand words, PL SQL is nothing but a procedural language that extends the capabilities of structured query language or SQL. Now if you have been using Ada or Pascal for programming, you won't find PL SQL to be too dissimilar from them in terms of syntax.
If you have been using SQL for quite some time to write applications, you would know how exactly it works. Using just SQL for the job is difficult because no two SQL statements are dependent on each other, and thus have minimal or zero effect on one another. It is to get over these limitations that we are required to use SQL in combination with other programming.
There are a lot of reasons to start learning SQL today and also languages like PHP, Java, Perl, C, and C++. Oracle finds this approach useful, especially when it is used to develop applications that use Oracle databases. Also, Oracle supports the use of PL SQL to interact with its databases because this programming has several benefits.
There are certain SQL limitations that can be overcome by adding procedural constructs using PL SQL. In addition, PL SQL is much the better alternative when it comes to using a programming language to build mission-critical applications that work with Oracle databases. It is amongst the most readable and structured of all programming languages. The constructs built using it are quite clear in putting across the code intent. It is one of the easiest languages to learn.
Explore Our Software Development Free Courses
Check out upGrad's Advanced Certification in DevOps
There is no better option for Oracle database development than PL SQL. It is a portable language that can be moved from one Oracle database to another without making any changes. The program built on different databases will still execute properly without encountering any issues. It is an embedded language that requires an Oracle database for execution.
It can't be used as an individual programming language like so many other languages like C++, Java, and C#. To put it differently, we can say that you can't use PL SQL to write an application that will be run on a system that doesn't use any Oracle database.
PL SQL is an integrated and high-performance database language that can work well with other languages like C++, Java, and C#. However, if you want to write a code that is going to interact with Oracle database, there is no better language than PL SQL for this job. It has constructs that can significantly improve the performance of databases. Let us move ahead and find out what makes PL SQL so great.
upGrad's Exclusive Software and Tech Webinar for you –
SAAS Business – What is So Different?
Explore our Popular Software Engineering Courses
What's so special about PL SQL?
We all now know that it is SQL's procedural extension. This makes it one of the simplest languages to write code with SQL. When you compare it with other programming languages, you will find that it doesn't require any knowledge of particular APIs that are used to prepare statements, map data types, and process results.
There is no need to convert data types in PL SQL as they are an only superset of database data types. If you ask any .NET or Java programmer about the difficulty of the task of dealing with data values that come from a database, you will have most of them talking about the simplicity that PL SQL brings.
Also read: DevOps Developer Salary in India
Let us now mention the benefit of using PL SQL in a specific situation that deals with applications in the middle tier and the associated functional business logic that drives the core capabilities of these applications. This business logic is written in Java, Python, C#, and .Net, amongst other languages.
While writing it, a single business logic instance may be associated with several interactions between the database and the application server. This could result in more than usual network traffic overhead. However, when PL SQL is used to build business logic in the database itself, every instance needs just a single interaction between the application and the database, which significantly brings down the network overhead. When your database has the business logic, there is no need to worry about operating system lock-in.
Every programming language that we have used over the years only spends a few years at the top of the popular list. Oracle database and the enterprise landscape have a relationship that goes way back. So it wouldn't be wise to say that any language other than PL SQL can be a safer bet. When you centralise the application logic, you are taking a huge step towards better productivity and security.
In-Demand Software Development Skills
This was all about the language that is PL SQL. Now we take a look at the developers who use this language to write applications, their responsibilities, and finally the amount of money they make in India.
Difference between PL SQL vs SQL?
SQL stands for Structural Query Language and this language manipulates relational databases. SQL is a detail-oriented and declarative language. However, PL/SQL stands for Procedural Language/Structured Query Language. The language uses SQL as its database.
Learn about: 19 Must Read SQL Interview Questions & Answers
Education qualification to become PL SQL Developer:
There is no definite prerequisite for learning this language. Generally, it is recommended for people with a background in fundamental programming languages, databases, source codes, program execution, knowledge of text editors, etc. You will not find it challenging to learn all these, although you are a beginner. However, it is recommended to have background knowledge of these fundamental aspects before pursuing a course to become a PL SQL developer.
What are the Skills Needed to Become a PL/SQL Developer in India?
SQL developers must possess the following skills to thrive as a professional PL/SQL developer in India:
Proficiency in SQL: The first and foremost skill required is expertise in SQL.

Knowledge of the DBMS. SQL developers should know the major DBMS languages which include Microsoft SQL Server, MySQL, and PostgreSQL.

Database design and management: SQL developers must know how to create and design a database.

Knowledge of programming languages: SQL developers should know how to code. Knowledge on programming languages such as NET, Java, Python, C , and so on is a must.
What do PL SQL developers do?
To begin with, let us tell you that they are basically Oracle developers with a better understanding of PL SQL, its usage, features, and benefits than most of their counterparts. Every PL SQL developer has a very important job of designing and developing services and applications by making the most of the tools and development models available at their disposal.
These developers are required to not only take care of support technology implementation when needed but also monitor and test application performance. They are also required to work together with developers, analysts, and project managers for preparing the design for applications and documenting everything to make sure that application evaluation is done in a more effective manner.
PL SQL developers also have to evaluate different software resolutions and recommend program enhancement. Another important responsibility is to be involved in the designing and analysis of firmware, embedded systems, and hardware as well as designing and maintaining reports.
The following points mention the key roles and responsibilities of PL SQL developer:
Create and supervise indexes, tables, privileges, and DB links.

Work with DBA in developing and supervising indexes, tables, tablespaces, and reviewing data quality.

Use of subversion tools and version management (in SVN) to supervise different versions of the application's functions and processes.

Work with the java developers' team to complete financial computations.

Working on PL/SQL objects (including procedures, functions, triggers, packages, cursors, and views) and Oracle SQL queries.

Prepare different DB queries and database tables.

Employ processes to install various Unix & Linux servers.

Help in mapping and testing of data.

Organize tasks to automate various database-focused jobs to systematize activities like data backup, administering database health, backup authentication and disk space.

Implement modification and develop updated scripts in Linux that would bear the functionality as that of the Unix system.

Create and optimize dynamic management views, store procedures, database structures, user-defined functions, and DDL triggers.

The

PL SQL jobs

may also involve accomplishing data modelling, developing or retaining and adapting composite database triggers, and managing data migration scripts.
Let us now jump straight into PL SQL salary in India that developers with expertise in this language or those that are willing to make a switch to Oracle and Pl SQL can expect to make.
Read: Full Stack Developer Salary in India
PL SQL Developer Salary in India
Employment trend and job markets are always experiencing changes that most employers and employees cannot predict. It is thus very important for employers to keep upgrading their talent and employees to earn the right certifications to continue making a surge up in their respective careers. PL SQL has been in in-demand skill ever since Oracle brought it up. Whether you are an Oracle developer looking for a switch, developer proficient in another programming language to learn can have a lot of opportunities, or someone who has just completed college, you need to know what you can earn if you decide to pursue a career as a PL SQL developer.
According to Glassdoor, the average of PL SQL developer salary in India is somewhere around Rs. 5,11,000 per annum. The maximum base salary that is if you get a chance to work with a top firm or in one of the metro cities can go up to Rs. 1,000,000 per annum. On the other hand, if nothing goes your way, the base salary could go down to around Rs. 3,00,000 per annum.
Read our Popular Articles related to Software Development
Salary Trends of Pl/SQL Developers in India
As the demand for PL SQL developers grows in India, the industry has witnessed the growth of the salary packages being offered to PL/SQL developers. The following table displays the salary range of different of PL/SQL developers in different scenarios:
| | |
| --- | --- |
| Position | Salary Range |
| Junior or Entry-Level PL/SQL Developers | Rs 4,00,000 to Rs 7,00,000 per annum |
| Mid-Level PL/SQL Developer (3-5 years of experience) | Rs 7,00,000 to ₹13,00,000 per annum |
| Senior PL/SQL Developer that is developers who have 6 plus years of experience | Rs 13,00,000 to ₹22,00,000 per annum |
Factors affect PL SQL Developer Salary in India
PL SQL Developer salary in India can be affected by multiple factors. Let's see some primary salary affecting factors:
Location
Experience
Employers
Skillset
PL SQL Developer Salary in India: Based on Location
Let us now see what a PL SQL developer can expect to earn in Indian metro cities. The average base salary for PL SQL developers in New Delhi is Rs. 4,91,000 per annum. If you find a job as a PL SQL developer in Mumbai, you will make something around Rs. 6,00,000 per annum. The figures for Bangalore, Pune, Kolkata, and Hyderabad are Rs. 5,12,000 per annum, Rs. 5,36,000 per annum, Rs.4,65,000 per annum, and Rs. 4,74,000 per annum.
Let us see how your location affects your salary. There are cities in India that pay their PL SQL developers well, and then there are those that don't pay them well. If you are employed in Noida, you can expect a salary that is around 28% higher than the national average. Similarly, in Gurgaon, you will be paid about 15% more as a PL SQL developer than the national average.
Other cities in this list include Bangalore (9%) and Chennai (9%). On the other hand, there are cities that don't pay their PL SQL developers too well. Mumbai pays about 17% lower than the national average. Hyderabad (3%) and Pune (1%) are also on the list.
PL SQL Developer Salary in India: Based on Experience
Let's see how PL SQL developer salary in India varies based on experience.
Entry-Level PL SQL Developer Salary
The average entry-level PL SQL developer salary in India is ₹290,000.
Mid-Level PL SQL Developer Salary
The average mid-level PL SQL developer salary in India is ₹800,000.
Experienced PL SQL Developer Salary
The average experienced PL SQL developer salary in India is ₹1,224,000.
PL SQL Developer Salary in India: Based on Employers
How the PHP developer salary in India changes according to the employer? Now let us find out what top companies are paying PL SQL developers. The highest any company is paying its PL SQL developers is Oracle itself. The highest salary can reach Rs. 1M per annum. IBM India Pvt Ltd pays its SQL developers somewhere around Rs. 5,00,000 per annum while Tata Consultancy Services pays Rs. 4,54,000 per annum as compensation. PL SQL developer salaries at Capgemini and Wipro Technologies Ltd are Rs. 7,24,000 per annum and Rs. 6,25,000 per annum respectively. These numbers can go up if you have some experience or know how Oracle development works. (Figures taken from Payscale)
PL SQL Developer Salary in India: Based on Skillset
There are certain skills that can help PL SQL developers get better salaries than others with their skill set. Knowledge of Java can have a significant impact on your pay as a PL SQL developer.
You can expect as much as 83% increase in your salary if you know how Java works. Knowledge of Oracle eBusiness Suite can also help you in getting an increase of 21% in your salary. Other skills that can have a positive impact on PL SQL developer salary include UNIX(10%), Oracle application (6%), Oracle 11g (3%), and Oracle 10g (1%). (https://www.payscale.com/research/IN/Job=Oracle_Developer/Salary)
PL SQL Developer Salary on Other Countries
According to Indeed,
US: PL SQL developers average annual salary is $74,849.
UK: Python developers average annual salary is £51,568.
Salaries of Related Roles Compared to PL SQL
Let's look at the average salaries of other software related roles compared to PL SQL developer salary in India.
Software engineer average annual salary in India: ₹514,537
Web Developer average annual salary in India: ₹308,094
Web Designer average annual salary in India: ₹285,645
PHP Developer average annual salary in India: ₹348,000
Oracle Developer average annual salary in India: ₹542,000
SQL Developer average annual salary in India: ₹434,000
Get Software Engineering degrees from the World's top Universities. Earn Executive PG Programs, Advanced Certificate Programs, or Masters Programs to fast-track your career.
Roadmap to becoming PL/SQL developer in India
If you decide to embark on your career as a PL SQL developer, you would need to write SQL queries to boost the database's performance considerably. Moreover, you will be asked to assess the data outcomes, derive solutions, and provide customer suggestions.
It is expected to possess a detailed knowledge of Oracle tools, utilities, and databases. It is better to have background knowledge of procedures, triggers, programming constructs, query composition, and packages.
When it comes to practical work experience, a thorough knowledge of SDLC (software development life cycle) is required. The individuals must be capable of following standard procedures like code assessment and developing test cases. They must be capable of designing and employing ETL processes and solutions. There must be no flaws when creating and implementing data models. A decent SQL developer salary in India can be expected if the candidates possess all these abilities. Moreover, equipping these abilities means that it would feel hassle-free when working on programming languages.
The candidates may wish to convert their career path into offering cloud support and solutions. In that case, they must be able to manage SQL server-based queries alongside managing the developer queries on the client side.
When working as a PL/SQL developer, the developers may find that their career path is transformed into data-level architects in addition to database architects. This is because when working in this role, they become familiar with coding. When working on this job role, the developers indirectly allow them to work on all domains that Oracle offers. They can also work as full-stack developers because experienced PL/SQL developers know how to manage an application's front and back end.
If these developers want to have a hiatus from the programming languages, they can switch their domain to an analyst job role. In that job role, the generated output is analyzed, and imminent business insights can be produced through analytical tools. You can therefore say that experienced PL/SQL developers can own versatility and expect an admirable SQL developer salary in India.
The widespread adoption of big data technologies demanded the usage of NoSQL databases. So, these developers can work on several NoSQL databases' PL SQL jobs.
Benefits of working on PL/SQL:
It supports procedural language. It provides development tools suitable for manipulating. Moreover, it provides branching operations and conditional checking. A thorough knowledge of development tools can provide you with an excellent

SQL developer salary in India.

It decreases network traffic because PL/SQL's execution involves the SQL statements that are executed into the Oracle engine. These statements are executed at once.

It lets you regulate and declare variables and use them inside the block. Those declared variables are useful during query processing.

PL/SQL can handle the error and provides user-friendly error messages whenever the errors are detected.

Applications that are composed in PL/SQL are easily portable in any OS. These applications can independently execute on any computer.

It can send whole statements' blocks and run them simultaneously within the Oracle engine. The

PL SQL jobs

salary also depends on how efficiently the developer can write error-free codes.
Conclusion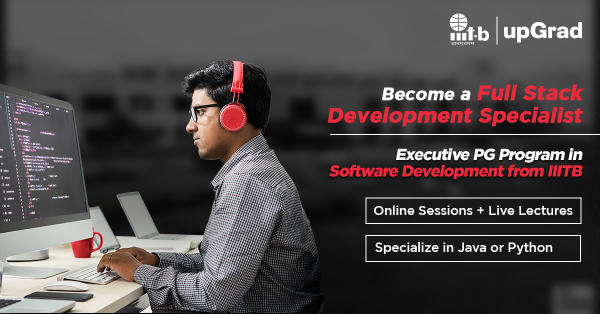 The salary data presented above gives you an idea of the amount of money you can make as a PL SQL developer. If you find it interesting enough, you can look for courses that can help you acquire or upgrade your skill. Through these courses, you will not only be able to understand basic concepts but also learn advanced topics to build a more comprehensive skill set.
We hope you liked our article on PL SQL developer salary in India. These numbers above are not set in stone. The real influencer of your salary is the skills you have, the mastery you have attained over them, and how quickly you grow and make the company grow as well.
If you are curious to learn about SQL, PL SQL, full stack development, check out IIIT-B & upGrad's Executive PG Program in Full Stack Software Development which is created for working professionals and offers 10+ case studies & projects, practical hands-on workshops, mentorship with industry experts, 1-on-1 with industry mentors, 400+ hours of learning and job assistance with top firms.