Summary:
In this Article, you will learn about 7 best career options after BCA.
Get an MBA (Master of Business Administration)
Become a Data Scientist
Become a Digital Marketer
Learn Product Management
Enter the Blockchain Industry
Become a Cyber Security Expert
Get a Master of Computer Applications
Read more to know each in detail.
What is BCA?
BCA stands for Bachelor of Computer Applications. It is an undergraduate academic degree program focusing on computer science fundamentals, software development, and information technology. The program typically spans three to four years, depending on the educational institution and country.
Curriculum
The BCA curriculum covers many subjects, including programming languages like Java, C++, and Python.

Students learn about database management, data structures, algorithms, software engineering, web development, networking, and computer security.

The program focuses on theoretical knowledge and practical implementation, combining classroom learning with hands-on assignments.
Career Pathways
BCA graduates have many career opportunities, including roles as software developers, system analysts, database administrators, web designers, and IT consultants.

They are well-prepared to contribute effectively to the rapidly evolving technology industry.
Practical Experience
Many BCA programs include internships or practical training, allowing students to apply their knowledge to real-world projects.

This hands-on experience bridges the gap between theoretical learning and practical implementation.
Industry Demand
The demand for skilled IT professionals remains high in the modern world, where technology is integral to various industries.

BCA graduates are sought after for their technical skills and ability to adapt to the ever-changing information technology landscape.
"What to do after BCA?"
How many of you wonder which are all the best career options after BCA? What is the scope for BCA? What are BCA job opportunities? BCA is among the most popular graduation courses that students take after completing their school. In today's day and age, getting a BCA degree is compulsory but it is not enough. It is not easy to find high paying jobs for BCA graduates if one has not chosen the right courses after BCA. One has to take up post-graduation or professional certificate to have a well-established career after BCA degree.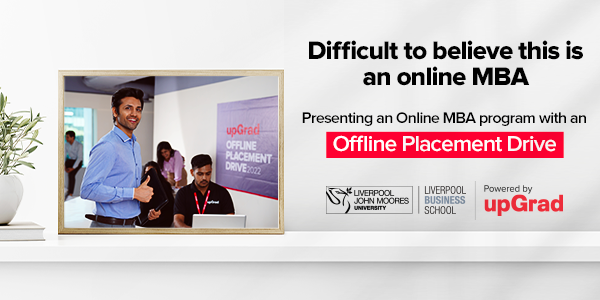 You can also check out our free courses offered by upGrad in Management, Data Science, Machine Learning, Digital Marketing, and Technology.
There are several career options available to students after completing a graduate degree in BCA, but not all students are aware of the different routes they can take to establish BCA job opportunities. Let's discuss the available career options after BCA that you might consider for a stable job opportunity in the future.
Learners receive an average Salary hike of 58% with the highest being up to 400%.
That's what we'll help you with through this article. We'll explore the best career options after BCA, mainly focusing on fields related to computer applications with bright career prospects. One has to know the list of all career options after BCA to select the right one.
Below is a list of some great courses after BCA that you can opt for and the scope of BCA:
Best Career Options After BCA
1. Get an MBA (Master of Business Administration)
One of the most popular career options after BCA is getting an MBA degree. Master of Business Administration covers a variety of topics related to management, organization, human resources, finances, and other critical business areas.
This field is different from the tech sector, but it surely has its advantages.
Career Prospects
After doing an MBA, you can enter the management sector and apply for leadership roles in different companies. Depending on your specialization, you can apply for management roles in particular areas of organizations. For example, if you specialize in IT, you can become an IT Manager or IT Governance Executive. It is one of the best career options after BCA.
MBA is the most popular course available for students & one of the best courses after BCA. A prominent advantage of getting an MBA is the lucrative pay its job roles offer. Freshers with an MBA in India earn an average salary of 7 lakh per annum, which is substantially higher than many other specializations.
Some of the highest-paying jobs in this field are Investment Banker, Business Consultant, Management Consultant, Marketing Manager, and Project Manager.
What You'll Learn
Some of the subjects you learn in this sector are Leadership, Design Thinking, Strategic Thinking, High-Performance Development, Integrated Business Strategy, and many more. You get to learn how to solve critical business problems in real-life situations and help a business thrive.
How to Enter This Field
There are multiple methods of getting an MBA. You can apply to different management schools in the country, including IIMs and private universities. To apply, you'll have to sit in the Common Admission Test (CAT in short), the entrance exam for management degrees.
On the other hand, you can also get an MBA course, which provides you with a personalized and interactive learning experience through videos and projects. At upGrad, we offer MBA programs with different specializations in partnership with multiple premier institutes. You can apply for an MBA (Global) from Deakin Business School as well.
Meanwhile, check out our HRM Advanced certification course.
MBA Salary Range in India:
According to payscale, the average salary of MBA graduates is 7.2 LPA in India.
List of popular companies for MBA graduates:
2. Become a Data Scientist
If you've always taken an interest in numbers and statistics, you can enter the field of data science as well. It's one of the fastest-growing sectors in the world with a huge demand for professionals. Data science finds applications in many areas, including FMCG, technology, marketing, and others.
Career Prospects
As we said, there's a massive demand for data science professionals, especially in India. According to reports, the need for data scientists has increased by 40% since January 2019. India also has the second-highest demand in the world for data science professionals with more than 50,000 positions available which made this one of the best courses after BCA.
Data scientists primarily find applications in finance, technology, MNCs, and similar organizations. The starting salary of a data scientist in India ranges from 4-12 lakhs per annum.
What You'll Learn
To become a data scientist, you'll have to learn the necessary skills for this trade. This means you'll have to learn Programming, Predictive Analysis, Data Visualization, Natural Language Processing (NLP), Big Data, Machine Learning, and other related subjects.
You'll also have to learn about different software tools and languages related to data science such as MS Excel, Tableau, Keras, and many others. Data scientists use many tools and programs to perform their tasks faster and with more efficiency.
How to Enter This Field
The best way to learn all of the skills we mentioned above is through a data science course as it has a structured curriculum with detailed study material to help you get a better learning experience. To enroll in our course, you don't need to have coding experience, so even if you haven't performed programming before, you wouldn't face any issues.
Data Scientists Salary Range in India
The average data scientists salary is ₹708,012. An entry-level data scientist can earn around ₹500,000 per annum with less than one year of experience. Early level data scientists with 1 to 4 years experience get around ₹610,811 per annum.
A mid-level data scientist with 5 to 9 years experience earns ₹1,004,082 per annum in India. As your experience and skills grow, your earnings rise dramatically as senior-level data scientists around more than ₹1,700,000 a year in India!
Without a doubt, prestigious firms dominate the charts of the highest paying salaries for data jobs. They also hold a reputation for increasing salaries by 15%, annually. Some data from Payscale:
You can also check out our free courses offered by upGrad in Management, Data Science, Machine Learning, Digital Marketing, and Technology. All of these courses have top-notch learning resources, weekly live lectures, industry assignments, and a certificate of course completion – all free of cost!
3. Become a Digital Marketer
One of the most popular career options after BCA is pursuing digital marketing. As more and more businesses move online, the importance of digital marketers increases. Businesses require the expertise of digital marketers to promote their services/products online so they can get more customers and generate sales. As a BCA graduate, you have the option to enter this lucrative sector as a digital marketer. To do so, you'll have to learn the respective skills and help businesses in growing online. Digital Marketing is one of the best courses after BCA.
Career Prospects
Digital marketing is among the fastest-growing sectors in the country. According to recent statistics, the digital advertising industry is growing at 33.5% percent per year in India. As more companies are moving their businesses to digital platforms, you can expect this number to increase further.
There are many types of roles available in this field, such as SEO analyst, content manager, social media expert, digital marketing manager, UI-UX designer, etc.
What You'll Learn
Digital marketing is a broad field, and you'll learn about different aspects of the internet and how you can promote business there. You'll learn about search engine optimization (SEO), search engine marketing (SEM), content marketing, marketing analytics, and other relevant domains. Digital marketers use multiple tools, so you'll have to get accustomed to them, such as MailChimp, Google Analytics, WordPress, etc.
How to Enter This Field
The best way to enter this sector is to take a course in digital marketing. As a BCA graduate, you'll be eligible to enroll in most digital marketing courses where you can learn all the different subjects of this field along with practical applications of the same.
Digital Marketing Salary Range in India
As more and more companies are looking to establish their brand in digital domains, digital marketing is a highly promising career choice today. After completing a digital marketing course, you can choose from job roles like digital marketing executive, digital marketing manager, SEO executive, social media marketing expert, content writer, search engine marketer, and much more.
How your pay increases with years of experience:
Best Digital Marketing Courses Online
Also, check out our DevOps certification course to upskill yourself.
4. Learn Product Management
A unique and exciting answer for 'What to do after BCA?' is Product Management. Product managers are experts on the various stages of product development, along with its promotion. They help companies in finding, creating, and releasing products according to the needs of their customers. It is among the hottest roles and one of the best courses after BCA in the tech sector as we'll discuss in the next section:
Career Prospects
You must've noticed in recent years how fast the market has become. To survive in the current market, companies have to release more and more software products. They have to compete with their existing competitors as well as prepare for any newcomers. Due to these reasons, they look for product managers who can help them develop and deploy new products quickly.
The average salary of a product manager in India is around 16 lakh per year. It starts from 7 lakh per year and can go up to 3 crores for professionals with 15-20 years of experience. The pay in this field is lucrative because there's high demand, so if you have a knack for software and management, this is the perfect fit for you.
What You'll Learn
Product managers have the responsibility of managing the life cycle of a product. This includes the ideation, development, testing, and deployment of the same. Some of the subjects and topics you'll have to learn in this field are Market Research, Prototyping, User Design, Product Analytics, Product Marketing, Planning, and Strategy Development, etc.
How to Enter This Field
Many companies will require you to have a certification in product management. You should take a product management course that covers all the topics we've discussed above and provided you with detailed study material. Once you've taken a course, you can apply for various product management roles in tech companies as well as in others and kickstart your career.
Product Manager Salary Range in India
According to PayScale, the average salary of product managers in India is ₹1,669,290 per annum. Although the average product manager salary in India is around 16 lakhs, it can go up to 30 lakhs per year with experience and added skills.
List of few top companies and their salary range from Payscale:
Also, visit upGrad's Degree Counselling page for all undergraduate and postgraduate programs.
5. Enter the Blockchain Industry
If you are wondering what to do after BCA and looking for a relatively new industry, consider Blockchain as The blockchain industry is relatively new in comparison to the various others we've discussed here. However, even in its few years of arrival, it has generated a lot of demand for skilled professionals and offers some of the best tech careers to freshers. As a BCA graduate, you can opt to become a blockchain professional and enter this lucrative field. Blockchain development is one of the best career options after BCA.
Career Prospects
According to a LinkedIn report with the title 'Emerging Jobs 2020', Blockchain developer is the best job this year. As digital transactions are becoming more and more common in India, the requirement of fast and efficient infrastructure for them is increasing. This is where blockchain comes in, due to which the demand for blockchain professionals is on the rise.
Major companies such as Accenture, IBM, and others are continually looking for blockchain developers and managers.
What You'll Learn
To enter this field as a professional, you'll have to learn about the basics of blockchain and its tools. Some of the skills you must learn to become a blockchain professional are:
Ethereum

Composer

Solidity

Core Backend Development

Smart Contracts

Java
How to Enter This Field
Companies look for certifications and experience while hiring blockchain professionals. We recommend taking a blockchain course that provides you with a structured curriculum along with videos and projects.
As a BCA graduate, you'll be eligible to enroll in our blockchain course as well, where you get to learn from industry experts and get a PG diploma from IIIT Bangalore.
Blockchain Developer Salary in India
According to PayScale, the average annual salary of Blockchain Developers in India is Rs. 5,89,580. Blockchain is easily one of the highest paid jobs in india in science field as usually, the salary scale for Blockchain jobs is very high since there is a serious shortage of skilled and qualified professionals in this field. So, companies pay high salaries to deserving candidates with the right skills. While the starting salary is Rs. 5 LPA, it can go as high as Rs. 45 LPA.
6. Become a Cyber Security Expert
Still need options before deciding what to do after bca? The recent hacking of prominent Twitter accounts proved how fragile online platforms are. It also reflected the importance of cybersecurity experts. If you take an interest in cryptography and security, you can go for a career in cybersecurity.
From government organizations to multinational companies, everyone requires the services of cybersecurity experts, and it's easily one of the best career options after BCA.
Career Prospects
The demand for cybersecurity experts is on the rise as there were more than 67,000 job openings for such professionals in January this year alone. Numerous hackers and malicious organizations are continually operating, and they look for weaknesses in the digital fortifications of other companies. Moreover, as more and more companies are moving their resources and transactions online, their focus on digital security has also increased.
All of these factors indicate that the demand for cybersecurity professionals will increase in the future too. Amazon, Wells Fargo, CISCO, Shell, Walmart, and many companies are hiring cybersecurity professionals.
What You'll Learn
Some of the critical skills you'll have to learn to enter this sector are:
Data secrecy

Application security

Network security

Cryptography
You'll also have to get familiar with different tools related to this field, including Kafka, Spark, Tableau, HBase, and others.
How to Enter This Field
You must have a diploma or a certification to apply for cybersecurity roles in companies. At upGrad, we offer PG Diploma in Software Development Specialisation in Cyber Security, which teaches you all the skills we mentioned above along with many others. As a BCA graduate, you're eligible to apply in this program too.
Our list of answers to 'What to do after BCA?' would be incomplete if we don't mention MCA.
Another popular choice about courses after BCA is pursuing an MCA (Master of Computer Applications) and specialize further in their domain. It provides you with the necessary skills and knowledge to become an IT professional. MCA is one of the preferred courses after BCA.
Career Prospects
After doing an MCA, you can apply for roles related to software development in various companies. Some of the roles are as follows:
Network engineer

Database administrator

System analyst

Troubleshooter
For some of the technical roles, you might have to learn additional skills. For example, if you want to go into app development after MCA, you'll have to learn about UI, UX, and OS-specific development ( Android, Linux, or iOS) as well. It is one of the most favourite career options after BCA for most of the BCA Students.
What You'll Learn
The course of an MCA degree usually focuses on mathematics, design of commercial applications software, system software, and business management. A lot of your course would also depend on what specialization you choose in your degree.
How to Enter This Field
You can get an MCA degree through tech universities and colleges. Some of the prominent colleges offering MCA programs are:
NIT, Tiruchirapalli

JNU, New Delhi

NIT, Warangal
MCA Salary Range in India
Read: Top 5 Career Options in India: Best Career Options To Choose
Other Options in BCA Jobs List
There are many widely sought-after courses with a well-paid BCA salary, but the BCA job list doesn't end here. For people asking, 'Is BCA a good course?' or 'Is BCA a professional course?', there are various other specialization options under the BCA scope- read them all here!
Full-stack Developer:

While the demand for software developers will never run low in the IT market, a more well-rounded version of developers is in high demand now, called Full-stack developers. Bagging a high BCA salary is possible with this job profile which deals with both the client and server-side of the software.

Cloud Computing Professional:

Cloud computing technology is on a roll to cut down excessive external device usage and its skyrocketing prices. As digitization continues taking place with websites creating their entire structure on the cloud, cloud computing has a brighter future. BCA graduates can try their hands in this BCA jobs list tech background.

Data Analyst:

The role of data analyst comes under the umbrella term of a data scientist, who works through heaps of unstructured data and runs countless algorithms to obtain patterns and anomalies and receive valuable insights from them. It is a high-ranking job in the BCA jobs list as companies are actively recruiting skilled data analysts.

Technical Content Writer:

Technological advancements require more exposure among common people, and technical writers are entities making it possible. If you have a flair for writing with a BCA background, this role is perfect for you to combine both of these proficiencies and create valuable content.

Web Developer:

BCA scope extends to present web development opportunities as well. Web developers work with high-level programming languages to create websites and programming applications. Interested candidates can further receive certifications and specialization diplomas after completing BCA to strengthen their resume and web development skills.

Bioinformatics:

BCA graduates with an inclination toward biology have the opportunity to work with bioinformatics. Bioinformatics uses biology and computer science tools to analyze, store, manipulate, assess and make predictions through retrieved data and figures. Many new experiments and treatments are conducted through the confluence of two significant fields extending the BCA scope.

Artificial Intelligence:

With computers helping humans live a convenient life, accomplishing their monotonous tasks, artificial intelligence aims to achieve the same but on the next level. Artificial intelligence aims to replicate human-like intelligence and make technology smarter to assist humans better. BCA graduates can seek a career in this surging sector and get lucrative opportunities under big market names with excellent BCA salary packages, answering 'Is BCA a good course?' doubt.
Tips to Build Your Career After BCA
A successful career after completing a Bachelor of Computer Applications (BCA) requires strategic planning, skill development, networking, and continuous learning. Here are some tips to help you navigate your career path after BCA:
Clarify your career goals and aspirations. Determine whether you want to pursue a job, further education, or entrepreneurship in tech.
Identify an area of specialization within the tech industry, such as software development, data science, cybersecurity, web development, or artificial intelligence. Focus on building expertise in your chosen domain.
The tech field is dynamic and constantly evolving. Stay updated with the latest trends, programming languages, tools, and methodologies by taking online courses, attending workshops, and reading industry publications.
Develop a portfolio showcasing your projects, coding skills, and practical experience. This can impress potential employers and demonstrate your capabilities.
Gain hands-on experience through internships, freelance projects, or open-source contributions. Practical exposure can provide valuable insights and improve your skills.
Attend tech meetups, conferences, and online forums to connect with professionals in the industry. Networking can lead to job opportunities, collaborations, and mentorship.
Along with technical skills, cultivate soft skills like communication, teamwork, problem-solving, and adaptability. These skills are essential for success in any career.
Obtain relevant certifications in your chosen field. Certifications can validate your skills and make you a more attractive candidate to employers.
Tailor your resume to highlight your skills, projects, and accomplishments. Apply for entry-level positions that align with your goals and gradually work your way up.
Practice technical and behavioral interview questions. Be ready to explain your projects and demonstrate how your skills can benefit the company.
Stay Updated with Industry Trends
Follow industry blogs, podcasts, and news sources to stay informed about emerging technologies and trends that could impact your career.
Consider Further Education
If you aim for specialized roles or higher positions, consider pursuing a master's degree or relevant certifications. These credentials can enhance your expertise.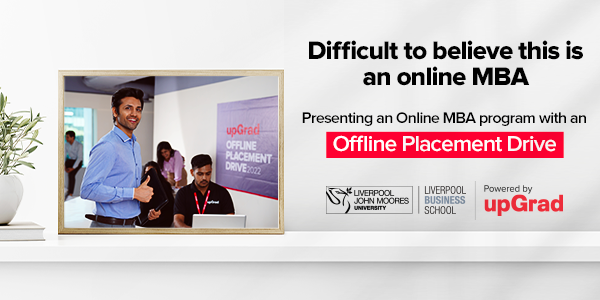 If you have an entrepreneurial spirit, consider starting your own tech-related business. This can be a rewarding way to apply your skills and creativity.
Final Thoughts
The above is a list of some great career options after BCA. We hope it will answer your question "What to do after BCA?". You can determine your interest based on your career choice that you would like to opt for after your graduation. The future scope of BCA is bright. It is vital to select the right institute to improve the authority of your certification.
For all young minds, wondering what to do after BCA, you need to check the amount of time, the difficulty level, and the price of the course, before deciding which course to opt after your graduation. What about BCA job opportunities? Any of the above best courses after BCA are sure to land you a great job so that you can happily start your journey in the professional world.
If you are keen on upgrading your career with an Executive MBA course, upGrad is offering MBA from Liverpool Business School. The program has been designed to stand at par with the best on-campus Executive MBA programs across the globe.