You've completed your BCA and are now wondering what career you should pursue? Don't worry; we've all been there. Choosing a career can be quite challenging. To help you make a better-informed decision, we've prepared the following article. You'd know which jobs offer the best BCA salary. Moreover, this article will tell you the most prevalent jobs for BCA graduates and much more. Let's get started.
If you have just completed your school and enrolled yourself on a BCA course, here is a short introduction to the course for you.
Bachelor of Computer Application which is the BCA full form salary growth wise, is a great degree course. Differing from Btech, it is a three-year long full-time degree course which successfully helps a candidate to get their foot into the world of Information Technology.
BCA job opportunities and salary growth are comparatively better than any other mainstream bachelor's degree course, such as physics, biology and so forth because it enables the candidate with subjects like C++. Java, Networking, Data Structure, web designing etc. it is needless to say that as we progress towards the future, these subjects will gain significantly more importance.
Therefore, after graduating from BCA highest salary in India can be earned in software-based jobs. Such as software engineers, full-stack developers, data-science professionals, cyber security professionals, cloud computing experts etc. On that note, some jobs might also require you to have a higher degree for better opportunities and lucrative after BCA course job and salary.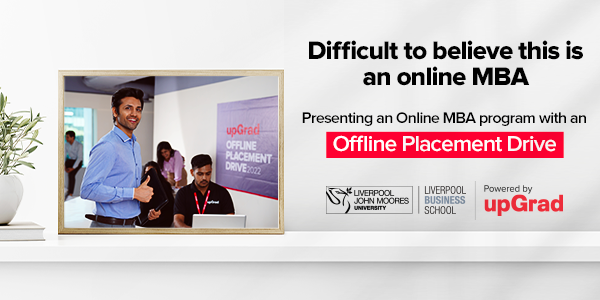 Salary of BCA Graduates as Freshers
In this section of our article on BCA salary, we'll discuss some popular jobs for BCA freshers. Having this information will help you make your career plans and determine your next steps. Before seeing the after BCA course job and salary, you need to keep in mind that these are all entry-level jobs, and you can significantly increase the number of after BCA jobs and salary by gaining experience or opting for higher studies.
SEO Executive
If you've wanted to enter the digital marketing sector, then you can pursue this role. SEO executives help companies with daily marketing tasks. They will generate reports and assist their team in performing the overall SEO of their client. It's an excellent job for freshers with no industry experience.
Skills Required:
After BCA jobs and salary as an SEO executive would demand candidates to have a certain level of skill set. Knowing BCA full form salary is not enough. Here is an example of what skills could be expected of you to bag BCA highest salary in India. BCA job opportunities and salary are more likely to improve the more you upskill yourself, so make sure to go through these skill sets!
The ability to think critically is a must for any SEO personnel. Their ability to understand gaps in the content and what is required to bridge them is very crucial.

Communication skills, both verbal and written, are important. An SEO executive often needs to prepare writing decks, case studies and POVs for the writing team to understand.

Programming skills are not mandatory, yet they can be a significant bonus in getting a job. Knowing programs such as rendering, server-side redirecting, and microdata tagging are some technical aspects an SEO executive needs to know.

Knowing the basics of varied analytical tools like Google Analytics is also required.

Having basic to intermediate level excel skills to manipulate data and get insights from them.
You'll get to learn various digital marketing skills and gain professional experience while helping your team. The average salary of an SEO executive here is INR 2.41 Lakh per year. It starts from INR 1.46 Lakh per year and goes up to INR 5.17 Lakh per year. With sufficient experience in this field, you can pursue higher roles such as SEO Manager or Marketing Director.
(Source)
IT Assistant
IT assistants (also called Information Technology assistants) are responsible for assisting with their organization's systems department's daily tasks. They help monitor the various support ticket systems and follow up to solve the related issues.
IT assistants are responsible for maintaining and updating the current software across operating systems and networks. They offer service to end-users of the company and so their role is quite crucial. IT assistants assent with training duties when their company introduces new software.
Skills Required:
Knowing the basics of the computer systems to be able to perform daily tasks, maintaining security regulations and other supporting tasks.

Having knowledge of computer hardware to perform tasks like troubleshooting, monitoring and operating computer equipment, assisting the information technology department, diagnosing hardware-related problems and removing and replacing defective hardware components.

Having knowledge of customer service such as producing invoices, generating monthly follow-ups and surveys, providing comprehensive support to customers, maintaining data entry and doing clerical duties.

Knowing Active Directory to manage computers on others and organise the company's hierarchy.
They ensure that their databases and servers run properly and create backups if any data loss occurs. The average salary of an IT assistant in India is INR 2.7 Lakh per year. Depending on several factors, your pay can go up to INR 5.18 Lakh per annum.
(Source)
Read: Best Career Opportunities After BCA
Software Developer Trainee
Software Developer trainees learn about the tech sector's ropes and programming while developing the required programs for their employer. The average pay for a software developer trainee in India is INR 3.59 Lakh per year.
Beginners earn around INR 1.81 Lakh per year, and the income can go up to INR 6.76 Lakh per year. If you've always wanted to enter the software development sector, this is a great way to do so.
You'd get to learn how you can develop industry-specific solutions while gaining valuable professional experience. Prominent employers for this role include Tata Consultancy Services, Infogain, LTI, etc.
Skills Required:
Due to the fact that you graduated with a BCA and not Btech. Your training period will be rather very helpful in enhancing the basic programming and computer applications skills that you have learnt so far. However, the skills required to be a Software Developer Trainee include
Knowing the basics of major programming languages like Python, Java, C group etc.

Having moderate knowledge of database systems such as how to search, add or manipulate data, securing data and making backups. SQL is a helpful knowledge to have for all these.

Knowing about data structures and algorithms.

Knowing fundamentals of Source Control Management (SCM).

Having knowledge of different software testing such as unit testing, integration testing, system testing etc.

Knowing how to debug and encrypt data, also known as cryptography.
Programmer Trainee
The average salary of a programmer trainee in India is INR 2.98 Lakh per year. It ranges from INR 2.05 Lakh per year and goes up to INR 4.9 Lakh per year. Your pay depends on many factors, such as your location and employer.
Prominent companies hiring for this role include Cognizant and Bitwise. A trainee programmer has to analyze, modify, and develop computer programs for their client. They get training from their employer about the required skills for their role.
However, some of the basic skills that a programmer trainee would learn include
Data structure and algorithms to perform day-to-day tasks.

Database and SQL to access distributed databases and store organizational data in an organized manner.

Object-oriented programming (OOP) languages such as Java, C++, Python and Perl.

Integrated Development Environments (IDEs) to get familiar with a large variety of tools to be able to perform a broad spectrum of tasks.

Cloud computing

Web development
The training could be through conferences, training plans, or any other method. It's a suitable role for BCA freshers as it enables them to get the necessary professional experience while learning new skills.
(Source)
Jobs with the Highest BCA Salary
In the following section, we'll look at the highest-paying jobs for BCA graduates:
Data Scientist
The average salary of a data scientist in India is INR 8.13 Lakh per year. Apart from a BCA degree, you'll need a data science certification to pursue this role. Data scientists help companies in generating valuable insights from vast quantities of data. They allow businesses to make informed decisions and plans by leveraging data.
Skills Required:
Technical Skills
Having knowledge of different programming languages such as Python, Perl, SQL and C/C++ to organize unstructured data.

Having a grasp of SAS and related analytical tools to extract valuable information from organized datasets.

Accustomed to working with unstructured data that come from vast sources.

Knowing the basics of AI, ML and Deep learning
Non-Technical Skills
Having good business acumen to be able to identify the potential problems and challenges within the organization.

Being good at both written and verbal communication to be able to share the findings with the team members successfully.

Having strong intuitive skills and attention to detail to excavate important insights from large data sets.
Experienced data scientists earn around INR 20 Lakh per annum. Data scientists in Gurugram, Haryana earn around 23% higher than the average, whereas Pune professionals earn 10% less than the same. Data scientists help companies find answers to business problems. They combine modeling, analytics, computer science, and statistics to do so.
(Source)
Also Read: Career Options after MCA
Technical Support Engineer
A technical support engineer helps their company oversee and handle their software and hardware systems. They focus on helping the company in solving technical issues related to any client's accounts. Apart from the client's issues, a technical support engineer solves problems related to its software infrastructure.
You need some industry experience to pursue this role. If you have experience in client service, it will increase your chances of bagging this role substantially. Businesses look for candidates that have a BCA degree, along with an additional certification in networking.
Having a PG certification in networking will certainly help you bag this job in major companies. From tech giants such as Microsoft to IT services companies, many companies look for technical support engineers.
Skills Required:
Knowledge of developing, enhancing and supporting application systems.

Having expertise in developing various testing methodologies

Good at critical thinking and decision making

Having good communication skills, both written and verbal.

Being service-oriented and customer-focused.

Having good organizing skills
The average pay for a technical support engineer in India is INR 4 Lakh per year. Freshers in this field earn around INR 2 Lakh per year. You can become a senior technical support engineer where you can earn around INR 8 Lakh per year with experience. The upper limit for the payment of a senior technical support engineer is INR 17 Lakh per year.
(Source)
Digital Marketer
A prominent field with a lucrative salary for BCA graduates is digital marketing. As a digital marketer, you'll be responsible for maintaining your company's online presence and ensuring that it maintains a great reputation. Digital marketers use content marketing, search engine optimization, social media marketing, and many other techniques to enhance their companies' online presence.
Being a budding profession, the list of required skills for this role can be variable. However, some of the common skills that employers demand in an entry-level digital marketing role include
Having a basic knowledge of data analysis, which includes knowing the functional process of data gathering with the help of modern software.

Having a mind that curates attractive and efficient marketing campaigns which will help the company to attract the targeted audience.

Having proficiency in SEO and SEM to utilise Google's algorithm and support the marketing content at different stages with strong optimization.

Knowing CRM or Customer Relationship Management to be able to come up with strategies that aim to maximize customer experience and connect with the customers.

Great communication skills, both written and verbal.

Having knowledge of various social media platforms and their algorithms.

Knowing the basics of designing skills.
The average pay of a digital marketing professional in India is INR 5.4 Lakh per year. With more experience and expertise, you can earn around INR 10 Lakh per year in this role. Digital marketing professionals develop and apply strategies for their company, handle ad campaigns, and track all the implementations.
(Source)
Cyber Security
One of the most in-demand sectors for BCA graduates is cybersecurity. As companies are focusing more on digitization, the threat of hackers and dangerous organizations has increased accordingly. Cybersecurity professionals help organizations in avoiding those threats and ensure the total safety of their data and resources.
Skills Required:
Having the skills of detecting and solving various cybersecurity-related problems.

Having the strong technical aptitude to be able to adapt to the very technology-focused and rapidly evolving field.

Knowing how to troubleshoot, update and maintain security systems.

Having sound knowledge of security standards across various platforms. Such as operating systems, computer systems, mobile devices, wireless networks and cloud networks.

Having an eye for detail to detect any abnormality and vulnerabilities within the systems.

Knowing the fundaments of computer forensics.

Good at communication, both written and verbal.
The average salary for cybersecurity skills in India is INR 7.2 Lakh per annum. Popular roles for this skill include Cyber Security Analyst, Security Analyst, Ethical Hacker, etc. You'd need a cybersecurity certification with your BCA degree to pursue lucrative roles in this field. The demand for cybersecurity professionals is continually rising.
You can find jobs in MNCs, tech companies, IT services agencies, or even start a freelancing business. It is an excellent choice if you want a lucrative BCA salary.
(Source)
Factors Affecting Your BCA Salary
While reading this article on the salary of BCA graduates, you must've noticed how the pay for each role varied depending on different factors. You should know what affects your BCA salary so you can plan your career accordingly. Here are the prominent factors that determine your BCA salary:
Experience
How much experience you have is probably the biggest factor that determines your pay. Freshers with no industry experience earn an average salary of INR 2.5 lakh per annum. Mid-level professionals with a BCA degree earn INR 3.8 Lakh per year.
On the other hand, senior-level professionals with more than seven years of experience earn around INR 12 Lakh per annum on average. As you gain more experience, you can pursue higher roles in your industry and, thus, earn a better salary.
Location
Where you get your job tends to affect your salary substantially. This is a prominent reason why people migrate from a small town or city to a metro city. Take the case of a system administrator, for example.
A system administrator in New Delhi earns around 21% more than the national average. On the other hand, a system administrator in Mumbai earns around 2% less than the average. The cost of living in a city affects this factor substantially.
BCA Salary in Different Cities
The BCA salary in India will differ across different cities. Let us dive deeper to understand the salary available to BCA graduates in different Indian cities.
BCA Salary in Ahmedabad
In Ahmedabad, the BCA salary for job roles like PHP developer, iOS developer, Android developer, Magento developer, and software engineer will range between 3 to 5 lakhs per annum. The top companies hiring BCA graduates in Ahmedabad are as follows:
TCS: Rs 1.9 to 2.7 LPA

RapidOps: Rs 5.3 LPA

OpenXcell: Rs 3 to 7 LPA

RadixWeb: Rs 4.7 LPA
BCA Salary in Bangalore
In Bangalore, the BCA jobs salary will range between Rs 3.6 to 6.6 LPA for roles like technical support supervisor, full stack developer, Java developer, analytics manager, and more. The top companies offering BCA placement salary in Bangalore are as follows:
Google: Rs 3 to 6 LPA

Intuit Technology Services: Rs 16 LPA

Adobe Systems India Private Ltd: Rs 0.5 to 6.5 LPA

SAP Labs India Private Ltd: Rs 2 to 4 LPA
BCA Salary in Mumbai
Mumbai is home to different IT and software development companies offering the BCA highest salary in India. The salary for BCA graduates in Mumbai ranges between Rs 3.4 to 6 LPA. The salary package offered to BCA graduates by top companies in Mumbai is as follows:
Tech Mahindra: Rs 50,000 to Rs 3 LPA

Accenture: Rs 2.1 to 5 LPA

L&T Infotech: Rs 11.7 LPA

Focskill Pvt Ltd: Rs 1.8 to 3 LPA
BCA Salary in Kolkata
A BCA student salary in Kolkata will range between Rs 2.50 and 4 LPA. The top companies hiring BCA graduates in Kolkata are as follows:
Tata Consultancy Services: Rs 7 LPA

IBM India Pvt Ltd: Rs 2.2 to 7.3 LPA

Capgemini: Es 3.4 LPA
BCA Salary in Hyderabad
In Hyderabad, the expected salary after BCA is between Rs 3.1 and 5.1 LPA. The top companies hiring BCA graduates in Hyderabad are as follows:
Datadot Labs: Rs 8.1 LPA

Capgemini: Rs 3 to 19 LPA

Kellton Tech: Rs 8.3 LPA

ValueLabs: Rs 3 to 23 LPA

Microsoft: Rs 31 LPA
BCA Salary in Jaipur
The BCA course salary in Jaipur ranges between Rs 2.5 to 3 LPA. The salary for BCA graduates in Jaipur largely varies according to the industry. IT services and software development companies in Jaipur are known to offer higher salaries to BCA graduates. The top companies hiring BCA graduates in Jaipur are as follows:
InfoObjects: Rs 6.50 to 10.62 LPA
Appirio: Rs 9.6 LPA

Genpact: Rs 2 to 18 LPA

Infosys Pvt Ltd: Rs 3 to 16 LPA

Systweak Software: Rs 5.7 LPA
BCA Salary in Pune
The BCA job salary in Pune is pretty great because the city is a thriving IT hub. A BCA graduate in Pune can expect a starting salary of Rs 3.16 LPA. The top companies hiring BCA graduates in Pune are as follows:
BMC Software India Pvt: Rs 3.5 to 24 LPA

Amdocs Development Center India LLP: Rs 1 to 80 LPA

Techila Global Services: Rs 3 to 4 LPA
Expertise
The level of competition has increased considerably in the last few years. Having industry-specific knowledge and expertise can help you stand out and get better-paying roles. Many high-paying roles require additional qualifications apart from a BCA degree.
For example, if you want to become a digital marketing manager, you'd need a digital marketing certification along with your BCA degree. Your expertise in your domain will surely help you in getting a handsome salary.
Final Thoughts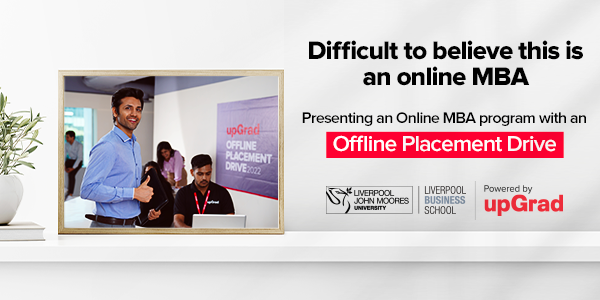 If tech sounds like the choice of career for you, we recommend you acquire a Bachelor of Computer Applications degree from a reputed university like the UGC-recognized Chandigarh University. You can pursue this 3-month course through upGrad and learn from top-class faculty and industry experts who also provide 360-degree career assistance. The program covers over 450+ hours of content and 100+ live sessions. Students gain hands-on experience by working on 30+ case studies and projects included in the 6-semester curriculum.
If you'd like to know more about upGrad's programs, get in touch with us today!
We hope you found this article on BCA salary for freshers and the best jobs for BCA graduates useful. If you have any questions or suggestions regarding this article, please let us know through the comments. We'd love to hear from you.