Sociology is a branch of Humanities that studies human social relationships and institutions. It combines empirical research with critical analysis to understand the nuances of society and the social order and organizations within those societies.
Consequently, Sociology's subject matter is pretty diverse. From the family to the state, from the societal divisions of race, caste, and culture to religion, and from social stability to radical changes in the society, Sociology covers everything related to the human social construct.
Since the scope of Sociology is very vast, you can choose to specialize in the area that best aligns with your career goals. It has several subsets of specializations, including social movements, politics, & social change; class and stratification; culture; gender & sexuality; race, ethnicity, & migration; economic sociology; historical sociology; globalization, & social network analysis.
Aspirants who choose to build a career in Sociology would focus on studying, analyzing, and interpreting the social behavior of humans and its origin and development. Thus, Sociology will help you comprehend human behavior and, more importantly, delve deep into the root cause behind that behavior and its impact on society as a whole.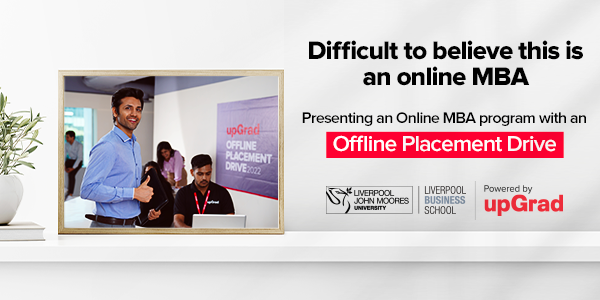 A career in Sociology demands an intuitive nature, knack for detailed observation, patience, and good communication and research skills. Also, since Sociology candidates must draw inferences from their observations, they must have strong problem-solving and critical thinking abilities.
This course provides students with an in-depth insight into different aspects of human behaviour, society, and various institutions predominant in the business environment. It also explains the different interactions between individuals and society. Its scope entails some key subjects like the fundamental sociology of market research, diaspora studies, visual studies, etc. Moreover, it includes various sociological methods used to analyze human beings' social life. You will also study social processes, social groups, and social institutes.
You can choose from any of the mentioned subjects for specialization after completing MA in sociology. The course duration is two years. The fundamental subjects covered are Research Methodologies in Sociology, Sociological Concepts and Theories, Sociology in India, Sociology of Development, Sociology of Education, Democracy and Development of India, Sociology of Religion and Urban Sociology, Diaspora and Transnational Communities, etc. You can work in both private and government jobs after MA sociology.
Learners receive an average Salary hike of 58% with the highest being up to 400%.
M.A. in Sociology: Scope and Employment Opportunities
Sociology is an excellent choice for your postgraduate studies since it extends to a wide range of career prospects. After completing your M.A. in Sociology, you can become a Teacher, Counselor, or Consultant in research institutes, educational institutions, public health and welfare organizations, criminal justice branches, law firms, international welfare organizations, and medical centers.
If you want to continue your education, you can opt for M.Phil or Ph.D. in Sociology. Once you have such advanced degrees, you can then take up high-profile jobs like Therapists, Research Analysts, Survey Officers, Gerontologists, Statisticians, Urban Planners, Criminologists, and Demographers.
As a Sociology major, you can find lucrative careers in different sectors, including:
1. Education
After obtaining a master's degree in Sociology, you can begin your professional career in primary and secondary education. As a school teacher, you will focus on the child education and development process and counsel them toward the right path.
You will need a B.Ed degree to teach at the school level. However, if you aspire to become a college/university lecturer or professor, you will need an M.Phil or Ph.D. in Sociology. In this capacity, you will juggle both teaching and research work.
2. Counseling & Therapy
Sociology aspirants who desire to perform community work on a personal level can enter counseling and therapy careers. Although a Psychology degree is the usual route to becoming a counselor, Sociology majors can also become behavior therapists and counselors.
Since a counselor/therapist's role demands strong interpersonal, communication, analytical & critical thinking skills, empathy, and patience, Sociology graduates are an ideal choice for this role. As a counselor/therapist, you will work closely with a diverse group of individuals, listening to their challenges, and helping them to find constructive solutions.
Typical employers of counselors/therapists include healthcare providers, educational institutions, government agencies and NGOs, and independent counseling organizations.
3. Social Service
Social service or social work covers a host of aspects that improve the quality of life for underprivileged or disadvantaged classes within a society. As a social worker, you can work for local authorities, government agencies, NGOs, charities, and community groups. Social service encompasses a broad range of roles, including administration, organization, management, counseling, and support. Social workers' main aim is to help combat societal matters like drug abuse, child abuse, mental health issues, physical and learning disabilities, poverty, homelessness, etc.
4. Probation and Prison Service
Sociology graduates with an inclination towards handling crime and punishment issues can take up probation and prison service jobs. Usually, the roles in this domain are administration-centric and involve direct contact with offenders(prisoners).
While probation officers deal with offenders serving non-custodial sentences or were recently acquitted, prison officers work within prisons, supervising prisoners' daily activities. They offer training and counseling to offenders, maintain regular records of their progress, and evaluate reoffence risks.
5. Community Development
Unlike social service roles that focus on individual or family support, community development jobs seek to improve the community's quality of life. Thus, community workers often function within a specific geographical area or on a community/group residing in that area.
They undertake and supervise projects designed to bring about positive changes in the chosen location. Such projects may include drinking water scarcity, rising unemployment, unequal access to resources, etc.
Community development workers organize fundraisers and events for these projects, mediate between the different groups within a community, and provide requisite training to community members to get involved in developing their society.
6. Administrative Services
A few of the outstanding job opportunities after an MA in sociology are Indian police service (IPS), Indian administrative services (IAS), and Indian forest service (IFS). You must have dedication and passion for working on these administrative services.
You should qualify for the Civil Service Aptitude Test (CSAT) organized by Union Public Service Commission because it is required to start your career in this field. Alternatively, you can appear for exams organized by the State Public Service Commission after finishing your graduation. There are several prominent job roles related to administrative services which you can apply for after completing your MA in Sociology. They are the Sub-Divisional Magistrate, Assistant Commissioner, and District Public Relations Officer. In the administrative services, there are many government jobs after MA sociology too.
7. Family and Child Development and Welfare
There are some widespread job roles in family and child development and welfare which you can apply for after completing an MA in Sociology. They are family or child development officers, a Therapist or a Counsellor in a rehabilitation centre, a Probation Officer in the District Child Protection Society, a Marriage Counsellor, and more.
List of other job roles you can undertake after completing an MA in sociology:
Social workers in NGOs and charities

Sociology professors or tutors

Gerontologists in the healthcare sector

Community development workers in human welfare

Life coaches, motivators, or consultants

Social scientists

Social influencers
Some of these are the best jobs for sociology masters.
Top Ranking Jobs for M.A. Sociology Candidates
1. Sociology Professor
Sociology Professors are highly educated Sociology experts working in colleges and universities. Like any Professor of other disciplines, Sociology Professors offer lectures on various topics, concepts, and theories of Sociology. Apart from tutoring, Sociology Professors also provide academic counseling to students in their undergraduate or postgraduate studies, conduct internal evaluations, and assess the students" coursework. They also write articles, research papers, and blogs for academic journals, books, and publications.
The average annual salary of Sociology Professors in India is ₹1,061,172 LPA.
2. Life Coach
Life Coaches guide their clients on important life decisions and matters, such as career, business, health & well-being, relationships, and spiritual harmony. They develop professional relationships with clients, become their confidante, and identify their strengths and suggest development areas.
A Life Coach's goal is to steer their clients towards prospectives that will best suit them and take them toward the path of deep emotional and spiritual healing. They motivate and encourage people to take positive actions to make the necessary changes in their life. Apart from dealing with individual clients, Life Coaches also conduct personal development workshops for groups.
The average annual salary of Life Coaches in India is anywhere between ₹10-15 LPA.
Read: Short Term Job Oriented Courses After Graduation
3. Sociologist
Sociologists are primarily involved in studying societies and human social behavior worldwide by examining the groups, cultures, and social institutions and the societal rules that develop when people interact and create relationships. They collect relevant data through personal observations, surveys, interviews, and other general sources to draw conclusions.
Sociologists build practical projects to test the theories on different social issues. They also collaborate with social scientists, policymakers, or social groups to conduct research on sociological issues and prepare detailed reports highlighting their findings.
The average salary of Sociologists in India is ₹780,000 LPA.
4. Probation Officer
Probation Officers supervise, manage, and counsel offenders to reduce crimes in society by helping offenders start a new life. In this respect, Probation Officers act as crucial members of the criminal justice system by guiding criminal offenders to avoid further misdeeds in a community.
After taking offenders in custody, they work with them in courts and prisons. Their job involves routine interactions with offenders, victims, police, and prison staff. Probation Officers also actively collaborate with sentencing judges and law enforcement officers.
The average salary for Probation Officers in India is ₹468,439 LPA.
5. Social Worker
As mentioned earlier, the prime responsibility of Social Workers is to help individuals and families in distress. They focus on helping vulnerable people, including children and adults, protect them, and provide them with the basic necessities for survival. Sometimes they even facilitate the education of needy children.
They aim to help people lead better lives. Social Workers act as guides and advocates to people in need. Often, they work under challenging conditions since they are not always received warmly by those they try to help. Social Workers take actions in adherence to the rules and regulations of the local/central authorities.
The average salary for Social Workers (with MSW specialization) in India is ₹399,999 LPA.
Also Read: Online Courses With High Salary
6. HR Coordinator
Human resource is usually a perfect fit for sociology specialization. This is because they develop powerful communication and interpersonal skills and an in-depth understanding of social dynamics in the work environment. HR Coordinators are equipped with this powerful cultural and social understanding. The same is inevitable in the global work environment to work efficiently and communicate effectively with others.
7. Community Health Worker
Community health worker (CHW) defines various frontline professionals who work as links between health organizations (including nonprofit organizations, hospitals, and government agencies) and the general public. They handle the human part of healthcare and help underserved communities. They also promote health initiatives like teaching people the significance of preventive health screenings and dealing with any barriers to healthcare access. There are many jobs for sociology masters for those interested in working as a Community Health Worker.
8. Marketing Research Executive:
It is also known as Advertising Executive. It explores cultural symbols and themes. So, it becomes simpler for MA Sociology graduates to research and cultivate marketing notions.
They help companies understand which services and products people want, the suitable price structure, and which consumers want to buy which products and services. They do these by evaluating data amassed on consumer behaviour via questionnaires, interviews, market analysis surveys, focus groups, and public opinion polls to predict future trends.
It is one of the best MA sociology jobs in India for sociology students who are knowledgeable in statistical analysis and research methods in sociology.
9. Public Relations Specialist
Public relations (PR) specialists manage an organization's public image and external communication. They can handle tasks like preparing press releases, replying to media requests, writing and delivering speeches, etc. PR specialists are occasionally called communications or media specialists based on the company. In government roles, they are called press secretaries or public information officers.
A bachelor's degree is sufficient to work in this job role. However, employers will prioritize sociology graduates who have undertaken an internship. They also prioritize communication skills. Previous work experience in writing for a school's newspaper, leading a student group, or pursuing advanced sociology courses that involve public speaking or writing can provide you one of the best jobs for sociology masters.
Government Jobs for MA Sociology Aspirants
In addition to the private sector jobs, sociology graduates can also explore government jobs after MA sociology. They not only provide esteemed job positions but also equip the candidates with outstanding work experience. Moreover, the salary figures are better than many of the top private job roles in sociology. These government jobs prioritize MA sociology aspirants with a few years of work experience.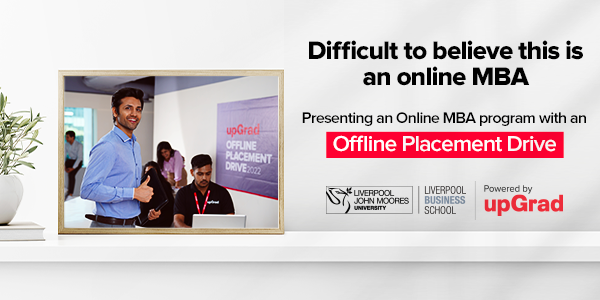 How does an MA Sociology course prepare students for the existing global job market?
MA Sociology focuses on deriving solutions to complex questions via data analysis, research, and critical thinking. The post-graduation degree imparts various practical skills that are crucial to many industries. The following points justify how the MA Sociology course prepares students for working in one of the most suitable MA sociology jobs in India.
It imparts problem-solving and critical thinking skills.

It makes students proficient in data analysis, data collection, data research and survey, and presenting valuable insights.

It builds the leadership skills of students.

The theories depend on research, so students are taught high-level research methods.

It equips students with exceptional computer literacy because its curriculum is based on research and data.

It develops communication, cross-cultural, and interpersonal skills in students. So, they can effectively interact with other people while working on their

MA sociology jobs in India.
Conclusion
Overall, we can safely conclude that Sociology leads to some unique and offbeat career options. As someone who understands human behavior within a social setting, Sociology graduates can contribute significantly to individual growth and community development. They can be excellent researchers, educators, and life counselors.