Master of Arts (M.A.) in Political Science is an advanced-level, two-year postgraduate course. It focuses on imparting in-depth knowledge of the political system, political behavior, political theories, and political practice of national and international grounds. Apart from this, M.A. in Political Science also covers public affairs, government laws & policies, international relations, and historical & modern political systems. You will also have chances of getting good government jobs for MA political science degree.
The scope of Political Science is expansive. It includes specializations (sub-branches) like political theory, political methodology, political economy, public policy, public administration, comparative politics, and international relations. Students can choose to master in any of these concentrations to gain specialized knowledge and prepare for career opportunities in specific fields.
Obtaining a Master's degree in Political Science comes with many perks. Not only does it enable you to understand the nuances of local and global politics, but you also develop analytical and critical thinking skills.
Equipped with these skills, you can find employment opportunities in central, state, or local government agencies, enter into politics, law, social services, or academia, pursue political journalism, or aim to become a civil servant/political advisor. Rest assured, an M.A. in Political Science will present before you plenty of opportunities to increase your earning potential.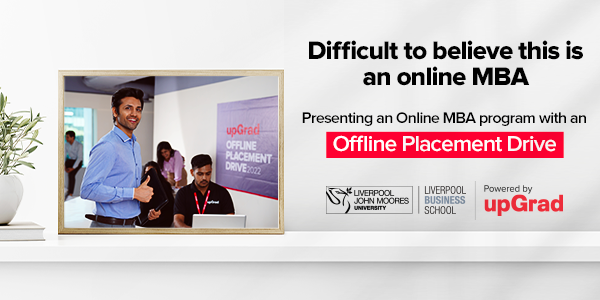 Learners receive an average Salary hike of 58% with the highest being up to 400%.
Why Pursue an M.A. in Political Science?
Political Science is a versatile and fortuitous liberal arts stream. As mentioned earlier, a Master's degree in Political Science opens up new career possibilities before you. Below are three reasons why you should enroll in a postgraduate program in Political Science:
You develop skills like negotiation & communication skills, writing skills, generic and analytical reasoning, and public response management.

It equips you to choose from many promising careers such as law, education, journalism, politics, civil services, etc.

It prepares you to enter the national/international political scene as you will be well-versed with historical and current affairs.

Students who want to learn PG in Political Science i.e. MA in Political Science will also get a clear idea of different political concepts that can be helpful to prepare for civil service exams.
Who should do an M A Political Science?
MA Political Science is a versatile course that covers different kinds of topics about domestic politics, international politics, and other parts of world politics. You will also learn about different political theories, including western and Indian, which opens the door to many government jobs for MA political science. Here are some of the facts why you should pursue a PG in Political Science course.
While learning PG in Political Science, you will get an incentive to develop your analytical and critical thinking skills that will help the candidate's intellectual insights about society and politics.
M A Political Science

course offers specialization on various topics pertaining to politics and society, such as political doctrines, international law, community, political philosophy, and governance.

PG in Political Science

can provide you with different kinds of elective courses so that you can choose and then specialize among the different subjects to get in-depth knowledge.

You will get more job opportunities in multiple sectors, including Universities, Administration, Campaigns, and other recognized sectors.
What are the required skills for a MA Political Science Course?
Chances of getting government jobs are more once you learn M.A. in Political science. Within two years, you will gain knowledge about politics and various aspects. You will also learn different aspects of society using various assignments and projects. In order to enjoy these benefits, you should have these important skills to understand the MA Political Science course:
Public Relation

Communication Skills

Analytical Reasoning

Data Skills
You must also have additional parameters that play an important role in successfully learning PG in Political Science.
Good communication skills

Management skills

Problem-solving skills

Analytical thinking

Goal-oriented

Ability to work under pressure

Inquisitive

Interpersonal skills
PG in Political Science Eligibility criteria
MA Political Science course is offered by many colleges and universities in India and overseas. Various colleges provide MA Political Science courses. Some of these are private, while others are government-funded colleges. The criteria for government colleges to study MA in Political Science are the same. However, the criteria for private colleges may differ from one to other. Here are the eligibility criteria for MA in Political Science:
You must have completed your graduate studies in Political Science from a recognized Indian university.

Candidates must have at least 50% marks in all three years combined to be eligible to get PG in Political Science.

You must have completed under graduation from a well-recognized University by UGC, i.e., the University Grant Commission.

Candidates who are applying for an MA in Political Science should complete all the courses in their undergraduate courses.

Students with a final degree can apply for MA Political Science course admission.

Candidates still in their final year of under graduation must complete all their final exams and should clear them with the final mark sheet before moving on toward

PG in Political Science.

Students who do not have any final mark sheet or those who have failed any subject in their undergraduate course will not be eligible for MA Political Science admission.
M.A. in Political Science: Scope and Employment Opportunities
As a Political Science (M.A.) graduate, you will have access to some of the most respectable career options, such as:
1. Teaching
A career in academia is perfect for people who are passionate about teaching and grooming students on matters related to Political Science, Politics, and Polity. You can either be a school teacher or a lecturer/professor in colleges and universities. While teaching at the school level demands a B.Ed degree for teaching at the college/university level, you must clear the UGC NET examination.
The average annual salary for Political Science teachers and lecturers in India ranges between India is ₹3-5.2 LPA.
2. Journalism
Since a substantial portion of modern journalism covers politics and political matters, journalism is an excellent field for Political Science graduates. Having a thorough understanding of politics, political systems, and the national/international political environment makes Political Science graduates ideal candidates for roles like Political Journalist/Editor or Political Correspondents.
The average salary for Journalists in India is ₹361,472 LPA.
3. Law
While pursuing an M.A. course in Political Science, candidates develop and hone analytical, critical thinking, and decision-making skills. These skills are immensely valued in Law. However, to enter into Law, you need to complete a 3-year LLB course and clear the All India Bar examination administered by the Bar Council of India.
The average annual salary of Lawyers in India is ₹468,000 LPA.
Read: Career Opportunities: Corporate & Financial Law
4. Politics
Politics makes up a crucial aspect of every nation, and it is an obvious choice for Political Science students. After getting an M.A. degree in Political Science, you can start working under a Political leader or directly begin your political journey as a Politician/Political Analyst/Political Advisor.
Usually, Political leaders receive hefty monthly salaries along with numerous other benefits. For instance, Chief Ministers of different states make around ₹1.1-4.1 lakhs per month, whereas MPs earn ₹100,000 per month.
5. Civil Services
The Indian Civil Services is undoubtedly the most prestigious and respectable career choice for young aspirants. As for Political Science graduates, IAS (Indian Administrative Service) and IFS (Indian Foreign Services) are the two most popular choices.
Since the general science paper of both the preliminary and main exams of Civil Services contain several Political Science questions, Political Science students certainly have the edge over candidates from other streams.
The basic salary of Civil Servants in India ranges from ₹26,000-56,100 per month plus TA, DA, and HRA. The monthly salary can scale up to ₹2,50,000 per month for senior-level officers.
Top Ranking Jobs for M.A. Political Science Candidates
An M.A. in Political Science promises many high-paying job profiles, including:
1. Government Affairs Director
As the name suggests, Government Affairs Directors supervise and direct public relations team and manage policies related to local, state, and central government matters. They build and maintain beneficial relationships with relevant government agencies, committees, and legislative bodies.
They design corporate policies, strategies, and plans as per government laws and regulations. They examine how the new and updated government regulations affect businesses and offer befitting suggestions to help the company navigate through the changes.
The average salary of Government Affairs Directors in India is ₹812,400 LPA.
2. Political Consultant
Political Consultants have extensive knowledge of the political process. Their primary responsibility is to devise effective political strategies and campaigns for electoral candidates to influence voters and gain support from the majority.
Political Consultants also create favorable stories about political candidates to paint them in a positive light and influence their media image. Sometimes, they also conduct surveys to understand the inclinations and reactions of voters towards political candidates.
The average salary of Political Consultants in India is ₹777,922 LPA.
3. Public Relations Specialist
Public Relations Specialists handle the responsibility for maintaining and improving the reputation of a company or an organization. Their job is mainly media-centric. Thus, they work closely with media agencies and journalists to place favorable news and stories about their clients before the common mass.
Public Relations Specialists draft press releases, write blog posts, manage social media accounts, and organize press conferences and other events to attract media attention and promote their client. They are master negotiators and orators who are always up to date with the industry's current affairs, policies, and laws.
The average salary of Public Relations Specialists in India is ₹600,000 LPA.
4. Political Scientist
Political Scientists focus on studying the origin, development, and operation of political systems around the world. They also learn and research political ideas and policies, political trends, and analyze governments. Their research usually pertains to the four core areas – political theory, national politics, comparative politics, and international relations.
While Political Scientists use qualitative methods to gather information from disparate sources, they use different quantitative methods to develop political theories. Political Scientists may sometimes don the role of a Policy Analyst for organizations with labor unions and political groups.
The average annual salary of Political Scientists in India is ₹600,000 LPA.
5. Intelligence Analyst
Intelligence Analysts are employed by high-level government intelligence agencies like the Central Bureau of Investigation (CBI), Department of Criminal Intelligence, Directorate of Military Intelligence, Defence Intelligence Agency, Indian Political Intelligence Office, and National Investigation Agency, to name a few.
They closely study the behavior and actions of particular groups that are considered security threats, analyze leadership patterns in such groups, and gather information from multiple sources. Intelligence Analysts present their findings in detailed reports and brief to agency executive and political leaders.
The average annual salary of Intelligence Analysts in India is ₹570,000 LPA.
6. Policy Analyst
Policy Analysts are primarily responsible for changing, adjusting, and implementing new public policies, laws, and regulations. They may either work under a government or for NGOs and for-profit companies.
Policy Analysts policy design a sound thesis and compelling draft arguments for/against adopting a particular policy or law. They may specialize in specific areas (corporate policy, public policy, energy policy, etc.), or they may focus on a government or organization's general political functions.
The national average salary for Policy Analysts in India is ₹550,000 LPA.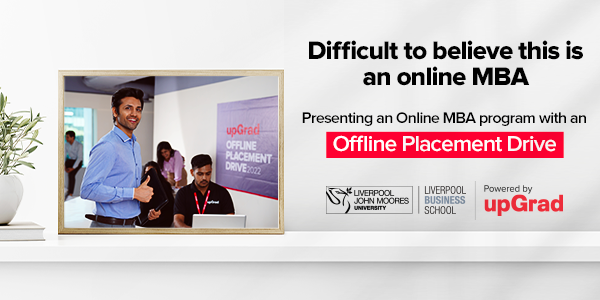 Must Read: Highest Paying Jobs in India
Conclusion
By now, you must have gotten a relatively fair idea about the scope of Political Science. After completing your postgraduate Political Science course, you can choose to enter the job world or continue with further studies. Aspirants aiming to pursue higher education in Political Science can opt for M.Phil or Ph.D. in Political Science.
We hope this helps!