If the past intrigues you and you are keen to learn how past civilizations and events have shaped our present, History is the right career choice. History is a multifaceted and versatile discipline that will increase your social and cultural understanding and awareness of the world around us.
Most students choose History as their specialization course out of sheer passion and interest. A Master of Arts (M.A.) in History is a two-year postgraduate degree in the field of Humanities. This course focuses on the events, stories, and narratives of historical societies, people, and cultures of nations across the world.
It includes a wide range of historical matters, including Ancient India, Medieval India, Modern India, Indian Government & Politics, World History, Literature, Capitalism, Liberalism, and much more. Thus, students learn about the major historical events of ancient and contemporary India while also knowing the events that shaped World History.
Although the scope of M.A. History may not be as tangible and expansive as other educational fields like Medicine, Engineering, Geography, or an MBA degree, it has plenty to offer. By obtaining an M.A. degree in History, you acquire a wide range of transferable skills, such as the ability to conduct detailed research and think critically and a robust knowledge of political, social, cultural, and economic connections among local, national, and international communities.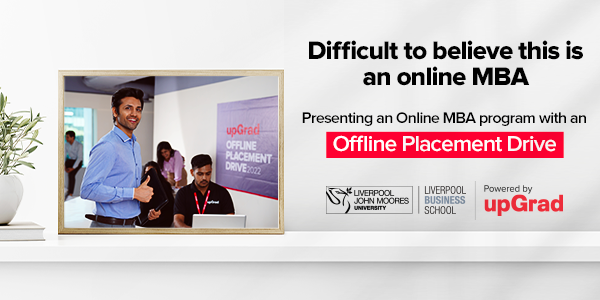 Since these skills are relevant and intertwined to many disciplines, an M.A. in History will lead to diverse employment prospects with commendable salary packages.
Learners receive an average Salary hike of 58% with the highest being up to 400%.
M.A. in History: Scope and Employment Opportunities
History graduates usually find plenty of lucrative career positions in both government and private sectors. Some of the most promising government job arenas are museums, libraries, archives, tourism, heritage consultancy & planning, and foreign affairs departments. Apart from this, History majors can also opt for Academia, Law, Journalism, Politics, Civil Services, and Public Relations.
Here are five areas that prove the scope of M.A. History is rich and varied:
1. Archeology
Archaeology is a highly research-oriented field of study. Archaeologists are experts who investigate the different facets of human, cultural, and material development. They excavate and unearth things of historical importance like coins, inscriptions, monuments, etc., and analyze them to find out which period they belong to, their purpose, how they were used, and so on.
The Archaeological Survey of India (ASI) is responsible for maintaining heritage buildings, museums, sites, and historical research institutions. So, for an aspiring Archeologist, ASI is the ideal employment institution.
2. Museology
As the name suggests, Museology refers to the study of museums. A Museologist studies and investigates the History of museums, their societal importance, and the activities they propagated. This branch of study will teach you how to curate and preserve a museum.
Furthermore, Museologists perform detailed documentation work concerning artifacts and museum management. They work in museums, heritage galleries, and also in various non-governmental organizations.
3. Academia
The teaching profession is the best career choice for History graduates who want to educate the next generation and infuse their knowledge back to the society. This is undoubtedly one of the most respectable jobs.
As a History teacher, you can work in schools, colleges, universities, and online learning institutions. A B.Ed degree is necessary for the school level, whereas for colleges/universities, you must pass the UGC NET exam.
4. Research
Research is another excellent fit for History graduates. As a researcher, you will learn to understand past civilizations and societies' History by studying, examining, and interpreting evidence (texts, pictures, paintings, maps, physical remains of historical sites, etc.).
Researchers find well-paying jobs in historical research organizations like the Indian Council of Social Sciences Research (ICSSR) and the Indian Council of Historical Research (ICHR).
5. Civil Services
History makes up a crucial part of the prelims and main exams of the Indian Civil Services. Naturally, if you are a History major, you will possess in-depth knowledge of Historical events, dates, and concepts.
This will be a significant help when you appear for the Civil Services exams. If you clear the Civil Services exams, you will join the ranks of the most prestigious and respectable officers in the country.
Top Ranking Jobs for M.A. History Candidates
1. Historian
Historians are academics, and researchers rolled into one. They mainly deal with studying the events of the past. Historians research, analyze, and interpret historical events and write their inferences about them.
They collect data from libraries, archives, and artifacts, determining the authenticity and importance of historical data, translate historical documents into human languages, preserve artifacts and documents in museums, and publish their writings in academic journals.
The average yearly salary of Historians in India is ₹927,828 LPA.
2. Archivist
Archivists are primarily responsible for acquiring, curating, and managing a permanent collection of documents, artifacts, other materials of historical and cultural importance. Their archive generally includes historic books, papers, maps, photographs, prints, films, videotapes, and computer-generated records.
In essence, Archivists preserve the past for the present and future generations of learners, researchers, and the general public. Apart from this, Archivists liaise with donors and depositors of archives and maintain computer-aided search systems.
The national average salary of Archivists in India is ₹563,928 LPA.
Also Read: Highest Paying Jobs in Arts Field
3. Curator
Curators take on a managerial role in museums, art galleries, or heritage centers. They develop collections of valuable exhibits such as artworks, paintings, sculptures, scriptures, etc. Curators organize events like exhibitions, conferences, and audio-visual presentations to display their collections.
They buy exhibits, negotiate the prices of objects, arrange for restoration of artifacts, maintain records and catalog acquisitions, and raise funds and grants for museums/art galleries.
The average annual salary of a Curator in India is ₹420,000 LPA. It can go as high as ₹13.8 LPA.
4. Archeologist
Archaeologists study human civilizations to find out how they impacted the present world. They inspect and examining historical artifacts, ranging from prehistoric tools and objects to monuments and buildings. Their prime duty is to recover and analyze the remains extracted from excavation sites.
Archaeologists' job demands that they travel extensively within the country and globally to find pieces of historical significance. According to their specialization, they can also settle for tenured academic positions like lecturers, professors, conservators, and museum curators.
In India, entry-level Archeologists earn around ₹2.5-3.5 LPA, while experienced Archeologists earn annual salary packages ranging between ₹5- 8 LPA.
5. History Teacher / Professor
While History Teachers work in schools, Professors teach at colleges and universities. School teachers are responsible for imparting foundational History knowledge to students. They teach students about the important historical events in brevity, prepare lesson plans, grade papers, develop class activities schedule, and accompany students on field trips to historical sites.
History Professors teach specialized and advanced history courses to students in their undergraduate/postgraduate degree programs. They offer lectures on different historical periods, events, theories, etc., and write detailed research papers, articles, and books.
A high school History Teacher's average salary is ₹303,734 LPA, and that of a History Professor in India is ₹1,011,304 LPA.
6. Librarian
Academic Librarians collect, organize, manage, and issue library resources, including books, magazines, journals, films, and audio files. They usually work in educational institutions, public libraries, and museums.
Librarians select, classify, and catalog library resources, manage and train library staff, manage library budgets, assist users in finding their desired resources, maintain library records, and determine library equipment requirements.
The average salary of a Librarian in India is ₹248,462 LPA.
Must Read: Top Highest Paying Jobs
Conclusion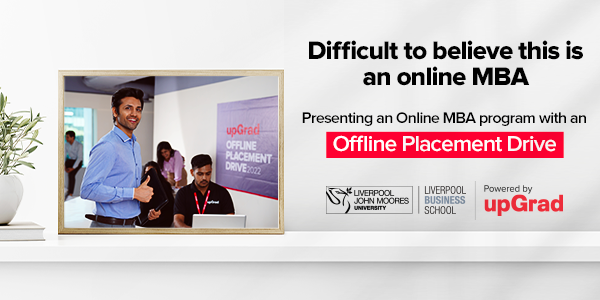 Students who pursue History as their postgraduate specialization are introduced to the rich and intriguing History of their country and World History. The best part about studying History is that it helps build your critical analytical skills and investigative abilities.
As a History graduate, you can choose some of the most unconventional career paths and carve out a specific niche for yourself.
We hope this helps!