Today, consumers have the ultimate power to research any product or service and make the sole decision of whether or not they should go ahead with a purchase. As a result, they are more likely to go by the review and feedback from their peers or network connections rather than consult a business representative.
From the business standpoint, this has essentially brought about a drastic change in marketing strategies which were earlier focused on flashy content and over-the-life portrayal of products. Business owners now need to understand the requirements of their target consumers and the factors that influence their purchase decisions. They need to devise strategies based on the research techniques of consumers and their mode of shopping.
Naturally, it boils down to the single most crucial aspect of doing business — performing market research. It is the backbone of businesses today and decides whether a given company will witness success or perish due to inadequate market research knowledge. 
What is Market Research?
Market research is how companies gain insight into their target audience, their purchase habits, estimate the position of a business (product or a service) in the market, evaluate the competition, etc. In short, market research gives you an exact picture of whether or not your business can be ( or is) successful among your consumers.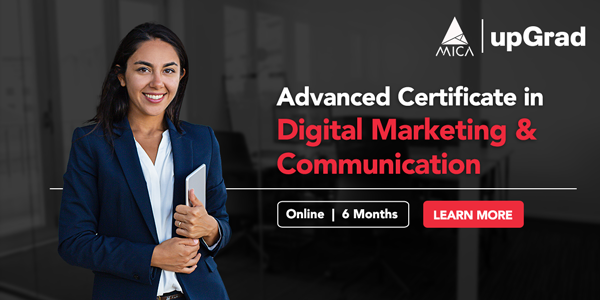 According to the latest reports of ESOMAR, a reputed organization that conducts market, social, and opinion researches, over $40 billion is invested in market research annually throughout the world. This gives us a basic idea of how important market research is for a business's long-term success.  
Key Highlights of Market Research
Market research plays a role in: 
Identifying the viability and feasibility of a product or a service.

Determining if the idea will work in a particular location.

Identifying target consumers.

Understanding the current trends in the industry helps in devising marketing strategies.

Understanding the extent to which the marketing strategy has worked among the consumers. 

Gauging the market opportunity ( based on market size) for the business.

Knowing how well your brand has succeeded over its competitors.

Determining the target location ( a clear picture of where exactly the business would work).

Advertising methods suitable for the target location.

Identifying what is appealing to your target audience.

Finding the factors that influence customer decisions.
Why is Market Research Important?
Gone are the days where entrepreneurs and companies made business decisions based on instincts and experience. The perception that only those who dare to take aggressive risks can succeed in business has also become obsolete.
In the technology-driven world where computers are trained to think like humans, mapping and studying human requirements is not a big deal. Market research helps business owners to make business decisions backed by data evidence that mitigates unnecessary risks.
Let us see a few reasons to validate why market research is vital.
Market research guides effective business strategy

: Starting a business could be financially and mentally exhausting. Huge capital is required to start any business, and with that comes the anxiety and stress of not losing money. Market research is the most effective way to make sure if your business is worth the investment. Business decisions driven by research and data are impervious. 
Market research helps avoid miscalculations: 

From what we know of business performance, one of the primary reasons why new products fail is poor or no market research. This has led to a lot of miscalculations, eventually leading to the loss. Well-conducted paid market research avoids such miscalculations and helps you secure a place in the winning list. 
Market research prevents stagnation: 

Market research is not just for a new business. Many businesses have gone down after a promising opening because of not conducting periodic market research to stay in tune with updated trends in the market. This is a costly error as it leads to stagnation that will leave any business in the dust. Market research raises an alarm when stagnation occurs and also guides in determining which product or campaign to launch next to stay relevant in the industry. 
Types of Market Research
Market research is not a one-size-fits-all strategy. It serves a different purpose for different businesses or individuals. Based on the purpose, market research is categorized into two types:
1. Primary Research
When new information is collected for the first time, it is called primary research. The research is unique and has never been conducted before. Primary research could be quantitative or qualitative, depending on the requirement. It may include open-ended interviews or a survey carried out with a small group of people.
2. Secondary Research
It is a summary and inference made from already conducted research. Information on population, for instance, is secondary research as the details and statistics are already recorded. The sources for secondary research could be public (Government statistics), commercial ( private research agency reports), and internal ( already existing data from the organization).
There are other types of market research which include:
Product/ service research

Observation-based research

Buyer profile research

Market segmentation research

Pricing research

Competitive Analysis research

Customer satisfaction research

Customer Loyalty research

Brand awareness research

Campaign research
All these types of market research are intended for focused needs. Most of them are conducted by existing businesses to know their market value and understand what their clients expect. Customer satisfaction research and Loyalty research, for instance, are carried out to know if the customers are happy with a particular product or service. This is usually done through online customer feedback and reviews.
How to do Market Research?
Market research is all about asking relevant questions at the right time to stay on top of the consumers' demands and expectations. Inferences obtained from market research could be used to:
Start a new venture and devise a marketing strategy

Quantify the extent to which your existing marketing strategy has worked. 
Below are the steps to carry out effective market research:
Step 1: Have a defined research motive
It is important to define the research objectives like:
What is the key information to be deciphered through the research?

Whether the information is required to know about your customers or your current position in the industry.
This helps in avoiding deviations and staying focused all through the process.  
Step 2: Ask questions relevant to the objective
Once the objective is set, we need to prepare a list of questions related to your market, customers, and competitors. Examples for each are provided below.
1. For the Market
Key statistics of the target market( like gender, age, location, etc.). 

If you are looking to launch a new product, how will it influence the market and customers?

Does the target location have a promising economy?
2. For Customers
Who can be your target customers? What are their behavior patterns?

What is the location of your target customers?

What should be the profile of an ideal customer?
3. For Competitors
What will be the profile of your strong business competitor?

What are the factors that give them an edge?

What are the vulnerabilities of your competitor?
Step 3: Collect research data
Data can be collected either quantitatively or qualitatively.
Qualitative research

: This is an investigative mode of collecting information that involves a small group of respondents.

Quantitative research

: The information collected is used to make inferences and often involves a large group of respondents ( surveys).
There are other ways of collecting data like:
Online polling

Questionnaires through emails.

Online surveys

Interviews

yes or no surveys online

Paid market research 

Focus groups
Enroll in a Digital Marketing Certificate course online from the World's top Universities to fast-track your career.
Step 4: Summarize the research inference
This stage of market research involves organizing the collecting information and making an interpretation. Grouping and organizing information based on the research objective will help to make conclusions. 
The following steps will help in better data organization:
Looking for striking trends and placing the obtained information in tables, maps, diagrams, and lists.

Using the data to make a SWOT analysis ( Strength, Weakness, Opportunities, and Threat). This also helps in devising an impressive marketing strategy.
Step 5: Derive conclusions for business decision-making 
This is the final part of the market research. Based on the findings, it is now on you to draw conclusions and make a final decision. The conclusions drawn should be in sync with the research objective. It is essential to review and revisit all the findings before concluding. The following is the list of things you should keep in mind before making a decision: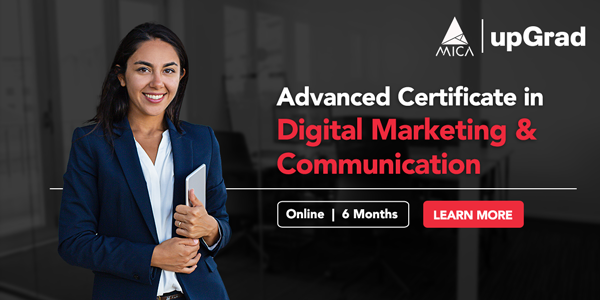 The data should be reviewed to make sure there is no gap.

Any major trends or problems in the market should be deliberated.

Reviewing SWOT analysis and considering what can be done to make things better. 
Market research is a lengthy process, and each process needs dedication and deliberation. So, it is going to add up to the stress if you are doing it yourself. Instead, you can go for a paid market research and hand over the job to the professionals. 
If you'd like to learn about market research and other digital marketing concepts, we recommend joining our Advanced Certificate in Digital Marketing and Communication course from MICA. The 32-50 weeks program comprises four specializations – Branding and Communication, Social Media and Content Marketing, Marketing Analytics, and Marketing Communications – PR. In addition, it includes separate tracks for executive and management studies, each consisting of 180+ hours of content, 15 case studies and projects, 15 live sessions to help you build competence in 70+ tools like Google Ads, Facebook Ads, Google Analytics, to name a few. 
Contact us today to enroll in the course! 
What are the primary objectives of market research?
Market research can help you achieve the following business goals:
1. Making data-backed crucial business decisions.
2. Convincing the investors about the viability of the business project.
3. Exploring new business opportunities and diversifying the existing business.
4. Reduces the risk thereby preventing major business failures.
What are the different types of market research questions?
The market research questions fall under three categories.
1. Descriptive: These questions address the ongoing market trends.
2. Relational: These questions establish a relationship between two variables.
3. Causal: These questions determine cause and effect.
Why is market research very important?
Market research helps in identifying important trends that enable you to judge the future of the market. This is particularly important to explore new arenas in the market, creating new products and determining the target consumers. Well-performed market research helps in developing a strategic plan for a business.
Plan Your Marketing Career Now.