Introduction
Matt Cutts from Google announced that guest blogging is dead. Is it really? If then why everyone is talking about it? Why spend a lot of time and effort building something which won't help your SEO?
Well, Matt said guest blogging is dead but it's only for those who consider it to get just backlinks. It can be still fruitful if you do guest blogging to reach more potential audience, getting traffic to your website from niche websites, positioning yourself as a thought leader in your industry. If you are a beginner in digital marketing marketing, and want to gain expertise, check out our digital marketing courses from top universities.
How to do guest blogging?
Let's dig deeper and discuss more about it.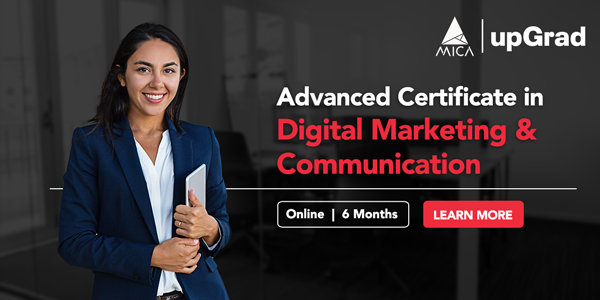 Benefits of Guest Blogging
Incorporating a guest blogging strategy into your content marketing can significantly enhance your traffic and content marketing ROI. The Content Marketing Institute (CMI) emphasizes that guest blogging is vital to your marketing funnel, offering offsite expert content.
Moreover, guest posting provides several additional benefits. It serves as a powerful tool to increase brand awareness, as the content shared on other sites introduces you to new audiences. This exposure can lead these readers to visit your site or landing page, resulting in new subscribers and improved lead generation.
Additionally, guest blogging plays a crucial role in building trust. When trusted and authoritative sites publish your content, their credibility transfers to your brand. This consistent guest blogging presence can establish you as an expert in your field, bolstering your business reputation.
Notably, guest blogging also offers significant SEO advantages. Gaining backlinks from high-quality sites is a significant SEO ranking factor, ultimately boosting your website's position on search results pages.
It's worth noting that guest blogging is mutually beneficial. Are you wondering how to do guest blogging? As a guest blogger, you reap advantages, but the hosting blog also benefits. Given that content creation can be a challenge, hosting guest bloggers eases the burden for site owners, helping them fulfill their content needs effectively.
Social Media Integration
Social media and guest blogging are interconnected marketing strategies that can mutually reinforce their impact. After your guest post gets published, take an active approach to promote it on your social media platforms. By doing so, you can enhance its visibility and expand its reach.
Craft a compelling caption when sharing the guest post on social media to encourage engagement and interaction from your audience. Don't forget to tag the host blog, yourself as the author, and relevant influencers to extend the post's reach even further. Engaging with your audience and responding to their comments will foster a sense of community around your content.
Moreover, social signals generated by engaged readers can significantly boost your blog's SEO. As users share your guest post, it signals to search engines that the content holds value and relevance, potentially leading to improved search rankings for both your guest post and your blog.
Best Digital Marketing Courses Online
How to Find Guest Blogging Opportunities?
You need to, first of all, figure our the list of websites where you want to publish articles. Some marketers consider websites with good traffic as the criteria. But it's not even close. You have to find niche websites that have a decent amount of traffic, the right audience for your business, accept guest blogging.
If you have been working for some time in your industry, you must already be aware of the potential websites to submit your guest post. In case if you are not clear about it, or if you are new, there are easy ways to find the right websites.
1. Google Search
Google the following keywords to find guest blogging opportunities
Keyword "guest post"
Keyword "write for us"
Keyword "submit guest post"
Keyword "guest post guidelines"
Keyword "This post was written by"
Keyword "submit your guest post"
2. Competitors Backlinks
With the help of tools such as Ahrefs or SEMRush, you can take out the list of websites linking to your competitor's website. When you do a thorough competitor backlink analysis, you can find out the list of websites where your competitors have done guest blogging. You can utilize the list to create guest posts for your website.
3. Use the existing list of websites that accept guest posts
Instead of searching websites one by one, you can also search Google for a list of sites that accept guest posts. There are so many articles providing a list of websites that accept technology guest post. For example, check out this one:
List of 200 websites that accept guest posts
Develop Blog Post Ideas
Once you find the list of websites you want to work with, you need to find the type of article which can do well with the website's audience. Brainstorm few guest post that will satisfy their readers as well as support your goals.
With the help of Ahref, you can check out what are the top posts and average traffic they are getting every month. Once you identify the pattern of the best performing blog posts, the level of audience you are writing for, type of content they like, you can develop a list of blog post ideas for the website.
Focus on quality, not quantity
When seeking guest blogging opportunities, prioritise reputable websites relevant to your industry, possessing a high domain rating (DR) and a significant viewership. Utilise tools like Google's search engine or Moz's Link Explorer to discover websites open to accepting technology guest post. Additionally, consider reaching out to influential bloggers within your niche who hold authority and propose contributing guest posts to their sites. This approach not only boosts exposure but also fosters relationships with industry experts.
Narrow down your list of potential guest posting sites by carefully analyzing each one. Study their design, content topics, editorial guidelines, and recent blog posts to assess how well your article would align with their existing content. Aim for sites with a DR of 40 or higher and a spam score below 30% to ensure quality prospects.
Focus on creating a concise list of preferred technology guest post sites. Remember, it's better to craft three high-quality guest posts for reputable sites than to produce six unoriginal and lackluster blog posts. Prioritizing quality over quantity will yield better results and align with your SMART goals in the long run, avoiding any potential regrets.
Choose topics that overlap with your niche‍
No matter how passionate you may be about horticulture, it won't resonate with a finance blog audience unless you're discussing growing your own vegetables as a money-saving endeavour. To effectively cater to your audience and align with your marketing goals and SEO strategy, conduct keyword research to identify relevant topics that appeal to them, whether it's referrals or qualified leads you're after.
Furthermore, before pitching a guest blog idea to a particular website, carefully analyze their content to ensure you can add genuine value. If the site already boasts a comprehensive guide or thought leadership post on a subject, your pitch may not pique their interest. The most successful guest blogs are those that address existing information gaps and cater to the readers' specific needs.
In-demand Digital Marketing Skills
Read: Digital Marketing Interview Questions & Answers
How to Pitch a Guest Post
Blog owners usually have a packed schedule. They get tons of guest blogging pitches and if you also send a generic one, they are just going to ignore your post.
How can you make an impressive pitch? How can you make it personalized?
Let me give you an example:
Hi [Name],
Am an avid reader of [Website name]. I feel [Insert their best piece] article is your masterpiece.
I would like to contribute a guest post on [Website name].
I have a list of blog ideas I think your readers would love.
[Topic Idea 1]
[Topic Idea 2]
[Topic Idea 3]
Let me know if you are interested. Am aware of what your readers like as being one of your regular readers. I have published my website on [Website number 1] & [Website Number 2].
Look forward to hearing from you.
Cheers.
[Your name]
It is obviously visible here that you took your time and effort to personalize your pitch. You started by mentioning how you like the website, gave three blog topic ideas they can choose from, mentioned your published works.
Must Read: Digital Marketing Tutorial
How to Write Guest Post
Accepting a pitch is not accepting the blog post. You still need to create a great piece of content that should force them to publish.
Best practices you should follow:
Design for the website's readers. Depends on their education level, what are they looking for, what type of content they like.

Follow the guidelines provided by the website.

Social media worthy content so they will publish your content on their social media platforms.

Don't overpromote yourself. Educate the readers with quality content and even when you promote your product or service, don't go overboard and be subtle about it.

Give a relevant link to your website. That way, you will get referral traffic to your website.

Edit & proofread twice at the end to make sure everything is in place.
Digital Marketing Free courses to Learn
Follow up: Yes, it's important
Here, follow up is what you do once your post is published. Your work is not completed yet.
Send them a thank you note, respond to most of the comments (as much as you can), share it on your social media channels. This will also ensure you will get future guest blogging opportunities from the website.
Last But Important Step: Tracking & Analyzing
Well, your work is still not completed. Once the blog is published and consumed, you have to track and analyse the performance of the blog post. You have to track the number of referral traffic you got from the post, is there any ranking change, number of leads, brand mentions, and conversions.
In-demand Digital Marketing Skills
Conclusion
If you do it right, guest blogging is one of the best link-building technique out there which can bring you tons of potential traffic. Else, it's just another backlink for your website. Have you learned about guest blogging in this article? Let me know your opinion in the comment section.
If you are interested to learn about digital marketing, upGrad is a great place to start your digital marketing journey. Learn digital marketing courses online from the World's top Universities. Earn Masters, Executive PGP, or Advanced Certificate Programs to fast-track your career.
upGrad's digital marketing course duration is 6.5 months. The course is fragmented into various modules consisting of theory, case studies, and live industry projects on topics like SEO, SEM, social media/content/email marketing, marketing analytics, campaign management, and marketing strategy, among other things.
The Advanced Certificate in Digital Marketing & Communication course take on a holistic approach to digital marketing. By the time you finish with us, one thing is for sure – your horizon of knowledge will expand significantly and you'll learn to think and act like a true digital marketer. With so many perks and benefits, why should you go someplace else?
upGrad's Exclusive Digital Marketing Webinar for you –
What's new in Marketing?