Introduction
Matt Cutts from Google announced that guest blogging is dead. Is it really? If then why everyone is talking about it? Why spend a lot of time and effort building something which won't help your SEO? 
Well, Matt said guest blogging is dead but it's only for those who consider it to get just backlinks. It can be still fruitful if you do guest blogging to reach more potential audience, getting traffic to your website from niche websites, positioning yourself as a thought leader in your industry. If you are a beginner in digital marketing marketing, and want to gain expertise, check out our digital marketing courses from top universities. 
How to do that? 
Let's dig deeper and discuss more about it.
How to Find Guest Blogging Opportunities?
You need to, first of all, figure our the list of websites where you want to publish articles. Some marketers consider websites with good traffic as the criteria. But it's not even close. You have to find niche websites that have a decent amount of traffic, the right audience for your business, accept guest blogging. 
If you have been working for some time in your industry, you must already be aware of the potential websites to submit your guest blog. In case if you are not clear about it, or if you are new, there are easy ways to find the right websites.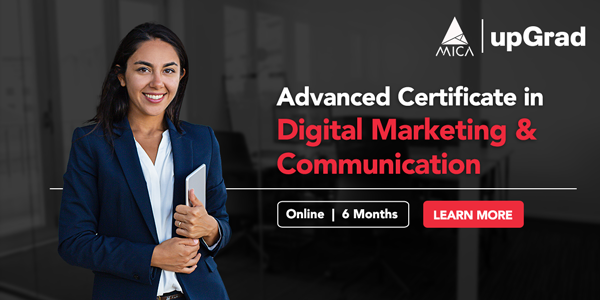 1. Google Search
Google the following keywords to find guest blogging opportunities
Keyword "guest post"
Keyword "write for us"
Keyword "submit guest post"
Keyword "guest post guidelines"
Keyword "This post was written by"
Keyword "submit your guest post"
2. Competitors Backlinks
With the help of tools such as Ahrefs or SEMRush, you can take out the list of websites linking to your competitor's website. When you do a thorough competitor backlink analysis, you can find out the list of websites where your competitors have done guest blogging. You can utilize the list to create guest posts for your website. 
3. Use the existing list of websites that accept guest posts
Instead of searching websites one by one, you can also search Google for a list of sites that accept guest posts. There are so many articles providing a list of websites that accept guest posts. For example, check out this one: 
List of 200 websites that accept guest posts
Develop Blog Post Ideas
Once you find the list of websites you want to work with, you need to find the type of article which can do well with the website's audience. Brainstorm few blog ideas that will satisfy their readers as well as support your goals. 
With the help of Ahref, you can check out what are the top posts and average traffic they are getting every month. Once you identify the pattern of the best performing blog posts, the level of audience you are writing for, type of content they like, you can develop a list of blog post ideas for the website.
Read: Digital Marketing Interview Questions & Answers
How to Pitch a Guest Post
Blog owners usually have a packed schedule. They get tons of guest blogging pitches and if you also send a generic one, they are just going to ignore your post. 
How can you make an impressive pitch? How can you make it personalized?
Let me give you an example:
Hi [Name],
Am an avid reader of [Website name]. I feel [Insert their best piece] article is your masterpiece.  
I would like to contribute a guest post on [Website name].
I have a list of blog ideas I think your readers would love.
[Topic Idea 1]
[Topic Idea 2]
[Topic Idea 3]
Let me know if you are interested. Am aware of what your readers like as being one of your regular readers. I have published my website on [Website number 1] & [Website Number 2].
Look forward to hearing from you.
Cheers.
[Your name]
It is obviously visible here that you took your time and effort to personalize your pitch. You started by mentioning how you like the website, gave three blog topic ideas they can choose from, mentioned your published works. 
Must Read: Digital Marketing Tutorial
How to Write Guest Post
Accepting a pitch is not accepting the blog post. You still need to create a great piece of content that should force them to publish. 
Best practices you should follow:
Design for the website's readers. Depends on their education level, what are they looking for, what type of content they like. 

Follow the guidelines provided by the website. 

Social media worthy content so they will publish your content on their social media platforms.

Don't overpromote yourself. Educate the readers with quality content and even when you promote your product or service, don't go overboard and be subtle about it. 

Give a relevant link to your website. That way, you will get referral traffic to your website.

Edit & proofread twice at the end to make sure everything is in place.
Follow up: Yes, it's important
Here, follow up is what you do once your post is published. Your work is not completed yet. 
Send them a thank you note, respond to most of the comments (as much as you can), share it on your social media channels. This will also ensure you will get future guest blogging opportunities from the website. 
Best Digital Marketing Courses Online
Last But Important Step: Tracking & Analyzing
Well, your work is still not completed. Once the blog is published and consumed, you have to track and analyse the performance of the blog post. You have to track the number of referral traffic you got from the post, is there any ranking change, number of leads, brand mentions, and conversions. 
In-demand Digital Marketing Skills
Conclusion
If you do it right, guest blogging is one of the best link-building technique out there which can bring you tons of potential traffic. Else, it's just another backlink for your website. Have you learned about guest blogging in this article? Let me know your opinion in the comment section. 
If you are interested to learn about digital marketing, upGrad is a great place to start your digital marketing journey. Learn digital marketing courses online from the World's top Universities. Earn Masters, Executive PGP, or Advanced Certificate Programs to fast-track your career.
upGrad's digital marketing course duration is 6.5 months. The course is fragmented into various modules consisting of theory, case studies, and live industry projects on topics like SEO, SEM, social media/content/email marketing, marketing analytics, campaign management, and marketing strategy, among other things.
The Advanced Certificate in Digital Marketing & Communication course take on a holistic approach to digital marketing. By the time you finish with us, one thing is for sure – your horizon of knowledge will expand significantly and you'll learn to think and act like a true digital marketer. With so many perks and benefits, why should you go someplace else?
upGrad's Exclusive Digital Marketing Webinar for you –
What's new in Marketing?
Digital Marketing Free courses to Learn
Popular Digital Marketing Blogs
What is Guest Blogging?
Guest blogging is when you contact a website and offer to write content for their blog or article section, and you ask them to leave a live link going back to your website.

For example, if you are a business consulting agency and come across a website with an active blog section. You may contact the webmaster, informing them that the content on their website is relevant to your field of work. Being a subject matter expert, you can offer to provide them with content free of charge, with the only condition being that they leave the live link back to your website intact in the blog. This is called guest blogging.
How to write a guest post?
Guest posts should focus on taking readers to an outcome, not just a random home page. Whenever you write a guest post, you will often find a space in the post that allows you to share a link. Many times, people just share the link to the homepage of their own blogs. This is a mistake, for the home page may be completely unrelated to the guest post that you have just made. It would be much better to share a link to a specific blog that you may have written related to the guest post that you have made. When guest posting, it is an excellent strategy to name-drop some prominent bloggers from your niche. Big names are sure to draw attention to your blog, and by mentioning the names of well-known bloggers, you also let people know you are associated with those experts.
Is guest blogging beneficial for SEO?
Guest blogging is an ideal way to grow your personal brand while also creating brand awareness. In fact, guest blogging is also a great way to improve your website's SEO rankings. It is a relatively ignored tactic, mainly because it is hard to do and time-consuming. But more often than not, the most popular reason why people avoid guest blogging is that most well-known sites only accept guest blogs that offer high-quality content. This is quite often hard for content creators to achieve. However, it does not negate that guest blogging still is an effective medium of increasing site traffic. It is a vital content marketing tool for any business. You will create more brand awareness through guest blogging as compared to writing blogs for your website.
Ride the Digital Wave