Introduction
Sociology is the study of human social relationships and society. A person who studies sociology is called a Sociologist. The study of sociology includes in-depth research on different social issues, and finding a reliable solution to them.
You have to take lots of interviews, and have to conduct surveys to examine the actual issue pertaining to society.
Sociology is a very diverse field, as it incorporates everything concerning society. As enumerated, the study of sociology is very vast, so you can choose any specialization which suits you.
The specialization areas include social movements, politics, caste, race, gender, economic sociology, historical sociology, etc.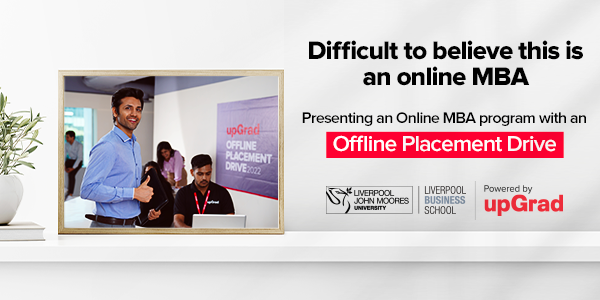 Due to globalization in the service sectors, students from sociology backgrounds are getting more opportunities, especially in the teaching sectors. But a prerequisite condition of a sociology aspirant is that he must possess good research ability, critical thinking skills, and most importantly, the feeling of empathy.
MA in Sociology is an advanced study of models for social development and testing various theories. It will definitely pave the way for a prosperous future and a high sociology salary.
In India, the study of sociology is increasing, as a candidate after completing his post-graduation in sociology has a lot of career options.
Eligibility Criteria To Apply For MA In Sociology.
If you wish to do an MA in sociology, you must fulfill a few eligibility criteria before taking admission.
The candidate must have completed his bachelor's degree in Sociology.
The candidate must have attained a minimum of 50% marks in graduation.
Scope Of MA Sociology
There are lots of career prospects after completing an MA in Sociology which we will discuss further in the article. However, the salary of MA Sociology graduates increases as per job profile. After your MA in Sociology, you will develop sociological skills. You will get an opportunity to work in different sectors, apart from social service.
If you have a flair for writing, you can work as a content writer and write articles on various social topics.
If you are interested in handling crime-related issues, you can also apply for probation and prison service jobs. You will have to handle prison office work, which may conclude administration work.
The average salary of a prison officer is between INR 345,000 – INR 700,000 LPA.
Most Preferred Jobs After MA In Sociology
There are many popular career options after an MA in sociology. Some of them are mentioned, below.
Social Worker
The main purpose of any person studying Sociology is to serve society. You will get an opportunity to do something beneficial for society. As a social worker, you will get a chance to work with NGOs, government agencies, departments, and numerous community groups.
The main object of any social worker is to bring underrated social issues to the notice of the administration, so they can take appropriate actions. Although, it's a challenging task to work as a social worker, as you need to raise your voice against any injustice done to vulnerable members of society.
The average sociology salary of a social worker is around ₹2,85,070 LPA.
The best way to find yourself is to lose yourself in the service of others – Mahatma Gandhi
Professor
After your graduation, you can start your career as a teacher in school. As a teacher, you will focus on inculcating social values in your students, and will motivate them to serve the society in their capacity.
If you wish to become a lecturer or a professor, you can also proceed for higher education, i.e. Ph.D. or M.Phil in sociology. However, the work of a Sociology professor is very crucial, therefore the salary is also very high.
The average annual Sociology salary of a professor is around ₹1,300,000 and for a sociology teacher, the salary is around ₹400,000 – ₹600,000 LPA.
Journalist
MA in Sociology gives you an edge as compared to bachelor's degree holders, as you get more experience. Media houses are always in search of good, experienced candidates who can handle mass demeanour, dissect social issues, and are expertly skilled in understanding social conditions.
The average salary of a journalist is around ₹300,000 – ₹400,000 LPA.
Rehabilitation and Family Counselor
On the off-chance that you are inclined towards aiding the young people of the society, then the profession of a counselor will be best. Rehabilitation Counselors utilize various methods that they learned in Sociology to guide adolescents who have been misdirected and selected a wrong path to come back to the mainstream.
Various issues related to marriage and family can be easily sorted out with the help of a family counselor. The demand for a family counselor is increasing day by day. These counselors are paid very well.
The average salary of counselors is around ₹1000,000 – ₹5000,000 LPA.
Most sociology students prefer to take this profession after their post-graduation.
Policy Analyst
While pursuing an MA in Sociology, a student examines various government policies. The recruiter hires them so they can suggest an improvement or modification in particular legislation. Policy Analysts are very much in demand.
The average salary of Policy Analysts is around ₹500,000 – ₹700,000 LPA.
Survey Researcher
The main work of the survey researchers is to do an intense survey to make a decision wisely. It involves understanding various healthcare and political issues, and understanding culture. Based on this questionnaire, forms are made and distributed. Sociologists perform this task effortlessly, as they are more exposed to society. They use various statistical analysis techniques to make a credible report.
The average salary drawn by survey researchers is around ₹200,000 – ₹400,000 LPA.
Life Coach
A life coach's role is paramount, as they guide their clients through various social issues related to career, business, health, and other social relationship related matters. They can easily identify the strengths and weaknesses of an individual, and work on it accordingly. As a sociology graduate who is well versed with the social condition, can provide a viable solution.
The average salary drawn by a life coach is around ₹12,00,00 – ₹13,00,00 LPA.
These were some top jobs available for graduates of MA in Sociology. Apart from the above-mentioned jobs, there are many places where students of MA in Sociology are recruited, such as in hospitals, public sector undertakings, advertising agencies, and government law departments.
The salary varies from ₹2,00,000 – ₹8,00,000.
Top Recruiters
The demand for MA in sociology graduates is not only high in India, but also abroad. The top recruiters are:-
WHO (World Health Organization)
WHO is the top recruiter of sociology graduates. It is an international organization working towards improving health conditions.
UNESCO (United Nation Educational, Scientific And Cultural Organization)
It is another international organization which hires students of sociology for various posts. These graduates are paid very well.
UNICEF (United Nations International Children's Emergency Fund)
UNICEF is an international organization providing support to children globally. They hire individuals from various countries to assist them. It has branches all over the world. Graduates of MA in Sociology are best suitable for this job.
Government Agencies
The government hires MA Sociology graduates for works related to agriculture, research, public health, and policy. Since it is a government job, you will be paid well and will have job security. Both local, as well as central government agencies hire fresh graduates of sociology.
NGOs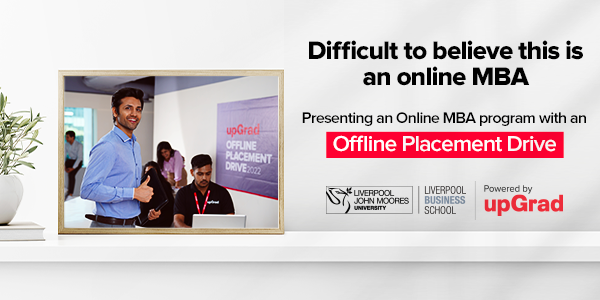 Numerous NGOs are functional in India and abroad. So they hire especially those who are from Sociology background, as they are more aware of the public need and affairs at large. NGOs such as a child in need Institute, YehEk Soch Foundation, Smile foundation, and many more frequently hire Sociology students.
Conclusion
We can easily conclude that after completing an MA in sociology, you will get ample job opportunities. With experience, sociology salary also increases.
However, the average starting salary of a sociologist is between ₹2,00,000 – ₹ 4,00,000, and that tends to increase to ₹ 8,00,000 or above. It is to be noted here that the above figure may vary from person to person and company to company.
After becoming a Sociologist you will have a stable salary, and you will get lots of time to spend with needy and unprivileged people, and will be able to contribute something to the country's development.