One of the most significant yet scarcely explored careers, sociology owns enormous potential with bright career opportunities for students who are interested in exploring culture, society and politics and their influence on people in depth. Sociology scope in India is especially enormous as it is a country full of diverse cultures and socio-political segments, which candidates might want to explore while working in sociology jobs.
Contrary to popular perception, sociology is not a restrictive career. Rather opens the door to countless career opportunities in diverse fields. From media to activism, sociology scope in India is as expansive as a spectrum, holding diverse opportunities for candidates to learn their potential in a suitable field and follow the same. In order to have a career in sociology or BA sociology jobs after completing your degree, learn more about the field!
Sociology is the study of changes in social life, social causes, and effects of human behaviour on society. It also teaches students the method to investigate different structures, such as groups of people, institutions, and society as an entity.
Sociology also helps students develop critical thinking skills and the ability to measure and gather both quantitative and qualitative evidence. Besides, sociology as a platform for a career is growing at pace in India.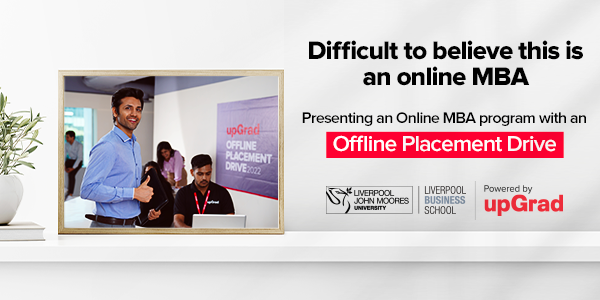 You can also check out our free courses offered by upGrad in Management, Data Science, Machine Learning, Digital Marketing, and Technology.
If you have ever wondered how the dynamics of societies and communities work, sociology is the best avenue for you. In a bachelor or postgraduate course in sociology, students conduct many research projects to study social issues, test theories and perform analytics to develop better models for social development.
Learners receive an average Salary hike of 58% with the highest being up to 400%.
In this article, we will talk about various aspects and career options in Sociology.
Sociology, as a subject, has a broad spectrum of topics. These include:
Family issues,

Marital advantages and disadvantages

Deviance in society,

Divorce causes,

Criminology,

Dynamics of group interaction,

Gender roles,

Professional roles,

Public policy,

Dynamics of ageing,

Causes of social inequality,

Mass attitude development, etc.
A career in sociology entails professional avenues where the study of different social demographics, the effects of various policies is important. The skills and knowledge acquired in sociology are also applied in tackling many administrative challenges that shape a society. So if you wish to make a positive impact on improving your society, studying sociology is ideal for you.
Meanwhile, check out our HRM Advanced certification course.
Eligibility to Study Sociology
While an avid interest in the culture, society and its workings are all that you need to head towards pursuing a career in sociology, though certain skill set and academic proficiency is required to pursue sociology jobs for practical implementation of your ideologies. Communication skills, quantitative and qualitative analysis, research abilities, statistics, and public relations are examples of a few skills you must inherit to establish a career in sociology. Here are the academic requirements to study sociology.
You can study sociology at the undergraduate level and then pursue a postgraduate course in Sociology. Sociology as a subject is available in most colleges and universities.
For BA in Sociology
To enrol in a BA course in sociology, the candidate must complete his/her 10+2 (higher secondary) exam, preferably with social sciences as a subject. Prior knowledge of sociology with social sciences will make your graduation journey smooth and much more enlightening.
For MA in Sociology
The candidate must complete his or her undergraduate in sociology with 60% as minimum aggregate. While an MA in sociology is not necessary to obtain a job in the market as a plethora of BA sociology jobs in India are available for fresh graduates, a master's degree enhances your knowledge and the chances to obtain better opportunities. The more you learn, the better you understand your potential to step into a field which you deem worth exploring according to your interest.
Both BA and MA in sociology are offered at various colleges across the nation, though opting for the most reputable institutions would ensure your resume shines brighter than any other candidate applying for a similar role. Prior work experience under companies, internships, certifications, volunteer work and diplomas are also prioritised, so ensure you explore the field in depth to obtain as much experience in the relevant field as possible. Not only will it allow you better opportunities, but it will also enable you to find the career of your dream!
Learn: Top 10 Highest Paying Jobs in India
Subjects Under Sociology Course
Spanning diverse sociological elements, sociology graduate and postgraduate courses include a varied number of subjects. These might include aspects of media, society, politics, culture, conflicts and more. Knowing this variety of disciplines will allow you to learn which ones you are interested in and would like to go ahead with as your career. Here are some of the integral subjects that come under the sociology curriculum.
Social Theories

Anthropology

Research and Methods for Sociology

Economic Sociology

Social Movements and Changes

Globalisation

Political Sociology

Religion and Culture

Social Stratification

Media and Mass Communication

Gender Sociology

Sociology of Development

Rural Sociology
These are a few of the many subjects covered under a sociology syllabus. Candidates are open to opting for one of these as their core subjects and further exploring it in their higher studies and research. There are countless career options available after sociology. Let's take a look at some of them!
Career Options in Sociology
Sociology, as a career, is both impactful and fulfilling. Many of us have aspired to make an impact on society and the career options in sociology bring this opportunity close.
Here are some of the most popular career options in sociology:
1. Social Worker
A career in helping people and improving societies, which pretty much defines a social worker, is the most sought-after job for sociology aspirants. Sociology graduates can use the knowledge of social dynamics to analyse social issues and find ways to help resolve them. Social workers refer issues to appropriate community agencies to ensure the allotment of resources to individuals and families in need.
Also, check out our DevOps certification course to upskill yourself.
2. Journalist
For candidates with a flair of writing and a good grasp of observing mass attitude and analyse social issues, journalism is the ideal option. Top news agencies and publications in India are always on the lookout for professionals adept in understanding social circumstances.
Also, visit upGrad's Degree Counselling page for all undergraduate and postgraduate programs.
3. Administrative Support
Top educational institutions require professionals who can assess individual and mass psychology, understand human behaviour and troubleshoot issues. Sociologists can become a part of the administrative staff at schools, colleges, and universities.
Check out: 11 Short Term Job Oriented Courses
4. Rehabilitation Counsellor
If you are inclined towards helping the youths of their society, this career option is ideal for you. Rehabilitation counsellors use their counselling techniques learned in sociology to guide youths who have been misled into making wrong decisions in life, who have committed a crime and have completed their penitence, and those who have been abused or traumatised by life events.
5. Family Counsellor
Sociologists are adept counsellors, and that's why their expertise can be utilised in family counselling. Family counsellors use their observation and critical thinking to assess different familial or marital issues and provide guidance in mitigation.
6. Survey Researcher
As the name suggests, survey researchers conduct surveys to make various decisions. These include observing patterns of social and political issues, health and culture, and how consumers are reacting to a particular product or service. They create questionnaires, form focus groups, and get clear answers. Sociologists make use of data collection and statistical analysis techniques to gather evidence and create well-informed reports for public and private organisations.
7. Human Resources (HR) Specialist
A part of being a sociologist includes interacting with a large number of people every day. This is the foundation of being an HR specialist who analyses job roles, decides if a candidate is suitable for a particular job, interviews the candidates to arrive at a decision.
8. Policy Analyst
Sociologists have to study policies in their academic journey. That's why they are hired as policy analysts to observe social issues and recommend legislators to address these issues. Sociologists can make use of their knowledge and skill to analyse sociological research data to understand if particular legislation has made a positive or negative impact on social issues and population.
Read: Career Options after Commerce
9. Media Planner
A media planner's job entails figuring out a plan to advertise for a product or service for a client. This requires a good grasp of mass psychology, and sociologists are taught exactly that. Top companies require experts to create market surveys, analyse data, and help marketers create advertising campaigns.
You can also check out our free courses offered by upGrad in Management, Data Science, Machine Learning, Digital Marketing, and Technology. All of these courses have top-notch learning resources, weekly live lectures, industry assignments, and a certificate of course completion – all free of cost!
Employment Opportunities for Sociologists
With an array of career options in sociology, candidates can look forward to a bright future as sociologists. From management roles in multinational corporate firms to administrative roles in the public sector, sociologists can make use of their knowledge and skills to make a positive impact in society and earn a living.
Conclusion: Why Sociology is Important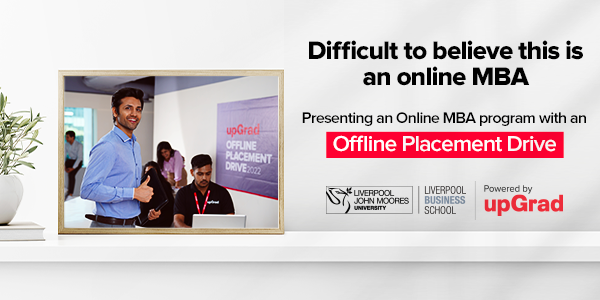 Sociology is a gateway to step further into the intricacies of our societies. It teaches us that not only societies shape us, but we also shape our societies. This is common in all societies and communities. Sociologists advocate the importance of citizen awareness and participation, both of which are the foundation of democracy.
Sociologists are vital in sustaining balance in our societies. Sociologists help institutions to create policies based on well-researched decisions that educate and empower the citizen.
Sociologists establish a foundation of knowledge about social interactions, organisational structures that facilitate development in communities. As adept counsellors, sociologists can also help youths to prepare for specific careers, drive professional and personal growth by sharpening specific skills that are required in significant organisations. They can also help families and couples to find balance in their life and make better decisions.