Computer science and computer engineering sound so similar that it often leads to a lot of confusion among students. Both of them deal with computers and related technologies. At the first go, it can be a little challenging to understand the difference between the two disciplines.
But fret not, for we've prepared a comprehensive guide to help you understand the differences between computer science and computer engineering.
Check out our free courses to get an edge over the competition.
Difference Between Computer Science and Computer Engineering
Even though both of these subjects focus on computers and have several similarities, there are many differences between the two. However, to understand the difference between computer science and computer engineering, you must first understand each separately.
What is Computer Science?
Computer science is the study of computing theory, algorithms, data analysis, data transfer, and data security. It is the ideal foundation for software and computer engineers. Computer science focuses on abstract concepts and the study of the same.
Check out upGrad's Java Bootcamp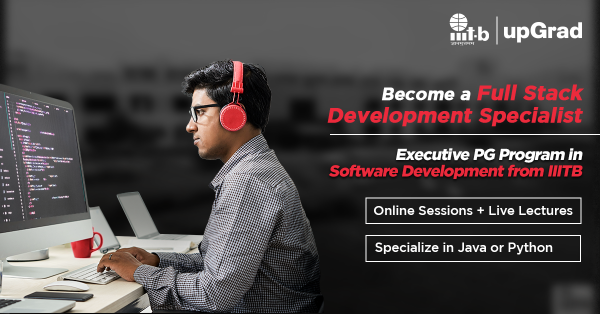 What is Computer Engineering?
Computer engineering focuses on the testing and development of hardware for various applications and devices. Computer engineers design the firmware for different devices which is integrated with the hardware and enables other software (such as operating systems) to run effectively.
An excellent example of a device's firmware would be a laptop or PC's BIOS. It lets the OS and the rest of the software applications work with the hardware smoothly.
Learn Software Development Courses online from the World's top Universities. Earn Executive PG Programs, Advanced Certificate Programs or Masters Programs to fast-track your career.
Example
Imagine the smartphone you use daily. It might be an iPhone or an Android smartphone. Computer engineers have built and tested the chipset, the motherboard, the RAM, and the rest of the related components of that device.
Apart from these components, they have also created the basic firmware which lets the hardware components interact with the iOS or Android OS of your device.
On the other hand, computer scientists designed the fundamental concepts and theorems that computer engineers used to build the device. These form the foundation on which computer engineers can build their firmware.
Check out upGrad's Full Stack Development Bootcamp (JS/MERN)
Apart from the fundamental differences, there are plenty of aspects where these two differ from each other:
Explore our Popular Software Engineering Courses
Computer Science Vs Computer Engineering: Scope
The scope of computer science and computer engineering differs greatly. While the former is a branch of mathematics, the latter is a branch of Electrical Engineering.
As a computer science student, you'll study programming, algorithms, computing theory, data security, environments, data transfer, and related subjects. On the contrary, a computer engineering student would study how to build, test, and prototype circuits, microchips, conductors, processors, and similar components we use in computer systems and devices. They create components for various kinds of devices including servers, smartphones, supercomputers, IoT gadgets, etc.
Apart from creating these components, computer engineers also write the firmware for a device, which allows the software to interact with the device's hardware.
Computer scientists have to work with mathematical models, computational theories, and robust algorithms that we can use to develop software products. However, computer engineers create the firmware and the hardware for a device.
Computer Science Vs Computer Engineering: Subjects
Computer science and computer engineering cover different subjects and specializations. Some of the subjects computer science covers include cybersecurity, artificial intelligence, video game development, machine learning, data science, human-computer interaction, and cloud computing.
Nevertheless, computer engineering offers completely different subjects including embedded systems, hardware systems, computer and network security, computer graphics and visualization, robotics and cybernetics, medical image computing, etc.
Thus, computer science includes subjects that focus on abstract concepts and determine their real-world applications, whereas computer engineers focus mainly on applied concepts.
Explore Our Software Development Free Courses
Computer Science Vs Computer Engineering: Classes
Even though both of these disciplines cover different subjects, the classes of these fields overlap considerably. That's because, in some institutes, the curriculum of these disciplines only differs slightly while in many others, the course curriculum varies greatly.
The common classes you get in a computer science course are Calculus, Theory of Computation, Computer Graphics, Software Security, Programming, Software Engineering, Algorithms and Data Structures, Web Development, and Cryptography.
In computer engineering, some of the most common classes are Circuit Analysis, Introduction to Electronics, Computer Architecture, Computer Networks, Engineering Computing, Computer Vision, Signal Processing, Embedded Systems, Programming Principles, and Autonomous Robotics.
So, make sure to check the curriculum before choosing a computer science or computer engineering course.
Computer Science Vs Computer Engineering: Skills
Surprisingly this is the field where both computer science and computer engineering are equal. They both require the same skill sets. The most notable skills for making progress in these fields include programming, analytical thinking, attention to detail, creativity, technical writing, critical thinking, and problem-solving.
Both computer scientists and computer engineers must possess these skills. By using these skills, they can solve their problems quickly and develop enhanced solutions for those issues.
In-Demand Software Development Skills
Computer Science Vs Computer Engineering: Job Opportunities
There's only a slight difference between the job growth potential of both of these sectors. Both have a neck-to-neck demand in the job market.
Computer science jobs are expected to grow 16% by 2028 while Computer engineering jobs are expected to grow 6% within the same period. The reason why computer science might see a little higher job growth than computer engineering is probably because of its wide popularity in the current industry.
You should keep in mind that even though both of these sectors will see considerable upticks in job demand, you'll face competition.
You would need a strong set of skills, projects, and experience to stand out because the level of competition is expected to grow with the growth in demand.
Jobs For Computer Science Professionals
Some of the notable careers you can pursue as a computer science professional are:
Computer scientist
Software programmer
Business analyst
System analyst
Most of these fields focus on understanding a specific technology (or group of technologies). Another notable fact about computer science jobs is they require considerable expertise in the abstract concepts of a subject along with the applied concepts of the same.
Jobs For Computer Engineering Professionals
The job opportunities you would get as a computer engineering professional are entirely different from the ones you'd get in computer science:
Systems engineer
Quality control (QC) engineer
Network engineer
Computer architecture developer
As you can see, all of these professions are engineering jobs. Hence, they demand more focus on the applied concepts of the studied subjects than the abstract ones.
If you're interested in learning computer science, you can get an MSc in Computer Science. Taking such a course will help you learn the basic and advanced concepts of this field without any difficulty.
upGrad's Exclusive Software Development Webinar for you –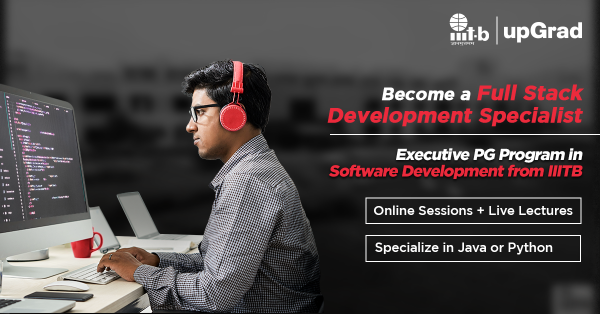 SAAS Business – What is So Different?
Conclusion
Understanding the difference between CS and CE will certainly help you in determining which one suits you the most. If you want to explain the difference in a sentence, you can say: "Computer science deals with algorithms and data while computer engineering deals with hardware and firmware".
This point alone will help you remember and choose your career path wisely. We hope that this article on the difference between computer science and computer engineering helped you understand the nuances of each field, their differences, and similarities.
If you have any questions or suggestions regarding the topic of this article, please let us know through the comment section below. We would love to assist you!
If you're interested to learn more about full-stack software development, check out upGrad & IIIT-B's Executive PG Programme in Software Development – Specialisation in Full Stack Development which is designed for working professionals and offers 500+ hours of rigorous training, 9+ projects and assignments, IIIT-B Alumni status, practical hands-on capstone projects & job assistance with top firms.
Which is more difficult among the two?
Computer Engineering is a subject that works with more difficult math prerequisites, more physics-based coursework, a heavier course load overall when compared to its Computer Science counterpart. In engineering classes, you must receive precise responses rather than replies. In addition to the normal computer science courses, you'll need to take more statistical and analytical classes, electrical and hardware classes, and numerous practical lab sessions to achieve a computer engineering degree. Because of these characteristics, computer engineering is more difficult to gain than computer science. However, the level of difficulty will be determined by your own interests and skill sets. If you are more inclined to coding and software development, then computer science might be easy for you. If you are fluent with mathematics and its applications to real world hardware and software, then computer engineering might come across as easy.
Is coding involved in Computer Engineering?
Computer Engineering students learn how to design devices with a combination of physics, electrical engineering, and computer science in computer engineering, which focuses on hardware rather than software. A computer engineer's job entails figuring out how to use the principles of physics and electronics to make better computer components. Unlike software engineers, computer engineers are more likely to spend time in a lab than writing code. Your computer engineering degree may include courses in computer architecture, computer networks, and physics. However, because some computer engineers learn and employ programming abilities, computer engineering degrees frequently include programming topics like software design.
What are the types of projects in Computer Engineering?
Vendor-specific, vendor-neutral (third-party), and general computer engineering certifications are the three categories available in Computer Engineering. Computer engineers design and develop computers such as personal computers, workstations, and supercomputers. They also design computer-based systems for automobiles, airlines, appliances, gadgets, phones, communication networks, and a variety of other products. Smart health consulting systems, wireless data handling and management, and Android anti-virus applications are a few examples.
Land on Your Dream Job