Computer Science is a popular and exciting subject that emphasizes the core elements of computer programming, networking, and futuristic technology. Aspirants all across India and abroad opt for a degree program in Computer Science at either undergraduate or post-graduate level. CS inculcates information system management through knowledge, design ideation, and IT development.
Automation, Machine Learning, Artificial Intelligence, and digital platforms are some of the recent advancements in the world that have refined the scope of computer science. This has marked the beginning of a seismic shift, further generating numerous opportunities in computer science to bridge the gap between humans and machines.
Since technology is an ever-improving industry, staying updated with the latest concepts can be pretty challenging. However, both students and working professionals can upgrade themselves through advanced courses, post-graduate programs, and online learning.
Check out our free courses related to software development.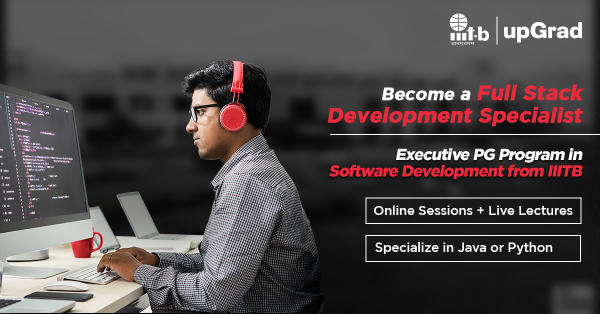 Explore Our Software Development Free Courses
Although a career in Computer Science is challenging, it is also exciting and rewarding as it involves creating systems and innovative technologies that can impact people globally. From PCs or mobile phones, or the internet and social media, to home automation and mobile payments, computer science professionals have contributed to the world in countless ways. Innovations such as smartphones, surveillance cameras, hearing aids, intelligent kitchen appliances, IoT devices, etc., play a significant role in our day-to-day life. When it comes to websites and eCommerce, several popular websites and apps have simply changed how we travel, shop, order food, communicate, date, find a job, maintain fitness or make payments.
Check Out upGrad's Advanced Certification in Blockchain
The Perpetual Demand for Computer Science Graduates
Businesses in almost every sector rely upon technology for business operations, management and communication, recruitments, accounting, marketing and branding, and database management. This creates a demand gap for educated professionals proficient in software development, web designing, information technology, networking, and database management. This substantial demand for competent candidates has unlocked newer, high-paying avenues for highly skilled aspirants with a computer science background.
Check Out upGrad's Java Bootcamp
The demand for IT professionals is ever-increasing, and so is the struggle of companies to fill these vacant positions. Since computer professionals are more likely to immigrate to developed countries, India is struggling with brain drain. This further creates a challenge for companies in India for talent acquisition, pushing them to offer increased salary packages and better perks. However, IT professionals are in demand in India and abroad, with a wide spectrum of job opportunities to choose from. This makes computer science one of the most sought-after subjects among students in college.
Our learners also read: Free java course!
Future Scope And Investments In Computer Science
Computer Science courses, particularly degree programs, release a plethora of career opportunities in the IT sector. Companies and organisations from various industry sectors are on a constant lookout for brilliant, innovative, and academic CS degree holders. Industries with high IT expert demand are the IT sector itself, Engineering & Manufacturing, Automobile, Content Industry, Sales & Marketing companies, Education Sector, Healthcare and Media Houses.
Newer technologies are evolving every minute. This not only makes it critical to stay updated with the advanced technology for the companies but also essential for candidates to upgrade themselves. A working professional in the IT industry, for instance, can upgrade himself with a Master's in CS and secure a better job position in a better company. Candidates now also have career prospects in new avenues related to the latest technologies such as Machine Learning, Data Science, Blockchain Development, Artificial Intelligence, Robotics, Augmented and Virtual Reality, Cloud and Big Data, Data Mining, Mobile app development, and Internet of Things (IoT). Computer science job opportunities are projected to grow, and better rewards and pay rates are also offered.
Since all segments of a company such as operations, production, management, finance, supply chain, marketing, database, human resource, and security rely on technology for streamlined processes, the future scope of computer science cannot be challenged.
In-Demand Software Development Skills
upGrad's Exclusive Software and Tech Webinar for you –
SAAS Business – What is So Different?
Invest in your Career
Climbing up the corporate ladder on an experiential basis in the computer science field can be lengthy, challenging, and sometimes look unrealistic. This field takes more than merely the years you put in. Irrespective of your professional background and career goals, a computer science degree is the new industry standard for a rewarding and gratifying career.
However, a master's degree in CS can result in a substantial hike in the salary package of an IT expert with a Bachelor's Degree. With a Masters degree, a candidate earns 28% more in their job tenure, making the degree an excellent investment with attractive return monetised over a lifetime. upGrad's Master of Science in Computer Science, for instance, often lets the learners obtain 66% salary hike after the course completion. But if you are worried about your current job, pursuing advanced education no longer means a career break or sabbatical. With an investment of Rs. 3,75,000, and spending 12 hours per week online, candidates get to save both money and time. Now learners can choose to chase a master's degree while retaining their current job position. They directly benefit from their newly completed course with a job promotion and career betterment.
Get Software Engineering degrees online from the World's top Universities. Earn Executive PG Programs, Advanced Certificate Programs, or Masters Programs to fast-track your career.
What Job Roles Do You Get With A Computer Science Degree?
A Bachelor's or Master's Degree in Computer Science lays the foundation for in-demand jobs with fundamental and advanced IT skills that make success inevitable. Here are the top job roles for computer science degree holders:
1. System Database Administrator
System Database Administrator plans the structure of the database, administers, tests, and runs the system database, safeguards the information and troubleshoots as and when required, and oversees the overall performance of the database.
2. Computer Programmer
Since coding is a significant part of computer science, a computer programmer develops operating systems, websites, and mobile apps using programming language codes. Certified and skilled programmers are always in high demand in the IT sector.
3. Data Warehouse Analyst
For data management, collection, and mining, Data Warehouse Analyst is a dedicated job role. The responsibilities of a data warehouse analyst also include helping the company utilise and benefit from the stored information in the data warehouse.
4. Software Developer
A Software Developer develops, tests, and runs computer applications and software programs. They also create software upgrades. Often interchanged with the Software Engineer profile, the candidate also evaluates the software program for improvement considering the user needs.
5. Research Analyst
A job role for documenting data, conducting surveys and research, and online information collection is coined as Research Analyst. Organisations from various sectors hire a research analyst, although the job title may vary.
6. Data Scientist
Data scientists are responsible for creating and storing databases by analysing and processing the data and data modelling for analytical processes for creating actionable plans for the benefit of their organisation.
7. Web Developer
Development and testing of web pages using codes is the primary role of a web developer. Web developers are also responsible for backing up the website, updating the content, modifying the design, and improving the UI.
Explore our Popular Software Engineering Courses
How Much Salary to Expect with a degree in Computer Science?
A high salary range is one of the most appealing aspects of a degree in Computer Science. Right from the entry-level, a career in computer science positions is gratifying and rewarding. There's a perpetual need for technical experts in every sector of industry and domain. This surge in employer demand has prepared organisations and corporate houses to shell out high salaries and provide lucrative benefits to their technical staff. The salary range is quite wide for computer science jobs, varying based on degree level, position, and experience.
The average salary for a Master in Computer Science Degree holder is roughly ₹1,284,107. However, for an undergraduate degree holder, the median salary per annum is around ₹830,831. This variation is purely accounted for the degree level of the candidate. A master's degree unlocks broader job prospects and a substantial pay scale even at entry-level.
Why is Upskilling Critical For a Career Boost?
For IT professionals, there is a constant need to upskill themselves. This helps them meet up with the ever-improving technologies and catch up with the latest inventions for value addition to their company. There are several technical concepts that a candidate might not have covered at the time of pursuing their graduation, such as Data Science, Business Analytics, Artificial Intelligence, and Machine Learning which are relatively newer advancements. Upgrading helps these working professionals up their game and race with the machines, securing their career in this rewarding field that can sometimes be cruel to employees that have gone out of the ark. In this competitive world, countless highly skilled professionals are preparing to replace the existing workforce unless they up-skill themselves. Change is inevitable, and ignoring instead of embracing it can prove fatal for a technical career.
Technology is evolving by leaps and bounds, and one can barely predict what the next invention would be. This is another reason for up-skilling, particularly in Computer Science – it opens up plenty of industry opportunities.
Read our Popular Articles related to Software Development
How Does upGrad help You Secure a Top Position in IT Sector?
upGrad is India's largest online higher education specialist with access to India's best universities. With 300+ Hiring Partners and job placement assistance with top firms, upGrad helps you stay ahead of the curve. Recently upGrad has enabled the maximum salary hike of 400% for their students with the highest salary offered to an upGrad learner at INR 73 LPA. This is one of the validations why 55,000+ learners have joined upGrad in India.
Recommended Course for Computer Science Professionals
Irrespective of the experience level, all Bachelor's and Master's Degree holders have this wonderful opportunity to upgrade themselves. This 19-month course aligns with your career goals and helps you move from fresher to mid-level and mid to senior level. It covers trending subjects like full-stack development, big data, cybersecurity, blockchain development, and DevOps. It covers over 500 hours of content, 10+ live sessions, and 30+ case studies and is recognised by WES for careers abroad.
So, if you are interested in career acceleration, make a transition to leadership roles, and manage large-scale specialisation as a tech leader, do check out our Master of Science in Computer Science program!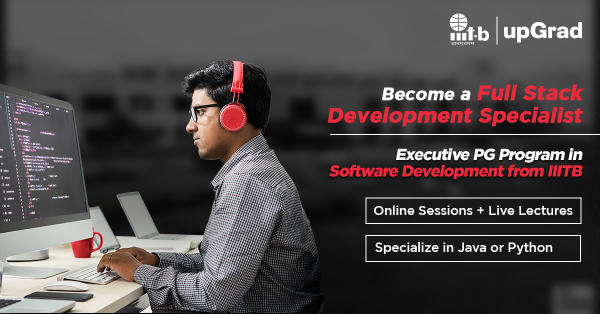 Refer to your Network!
If you know someone, who would benefit from our specially curated programs? Kindly fill in this form to register their interest. We would assist them to upskill with the right program, and get them a highest possible pre-applied fee-waiver up to ₹70,000/-
You earn referral incentives worth up to ₹80,000 for each friend that signs up for a paid programme! Read more about our referral incentives here.