Summary:
In this Article, you will learn about top 6 technical courses to get a job in IT.
Software Development
Data Science
Machine Learning
Blockchain
Management
MBA
Read more to know each in detail.
Top Technical Courses To Get a Job in IT
Looking for technical courses to get a job in IT? In the last decade, the IT industry has undergone a massive transformation and expansion. Fuelled by fast-evolving new-age technologies, the IT sector is now one of the world's most promising job destinations! High annual salary packages, in-demand job roles, and plenty of chances to make a standing impact are among the top reasons why a large percentage of the youth are leaning towards IT jobs. For those tech-savvy people, we have listed down the top technical courses to get a job in IT.
The employment sector in IT and Computer Science is projected to grow by 13 percent from 2020 to 2030. Careers in the IT industry are high-paying and fast-growing. The reason for demand in IT companies is due to the evolving nature of technology. Technology is not limited to a few things rather its applications are in each and every field, which requires sound technical expertise and training.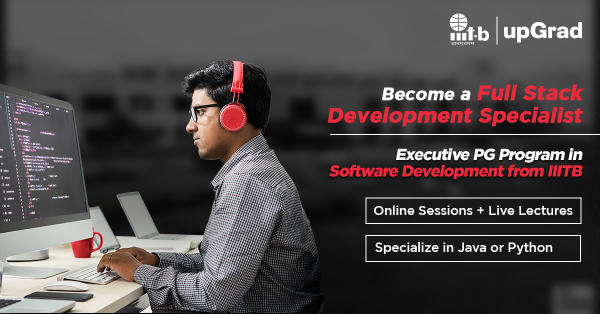 There are many jobs available in the IT field such as Big Data Engineer, Cloud Architect, FSD Developer, Product Manager, etc. The domain is not centric on one country or sector so anybody can make a good career across borders and will find the education qualifications relevant and of importance.
You can also check out our free courses offered by upGrad in Management, Data Science, Machine Learning, Digital Marketing, and Technology.
The best thing about choosing an IT career is that IT skills are invaluable to every industry, including IT/ITeS, BFSI, retail, manufacturing, healthcare, education, aerospace, and energy, to name a few.
Keeping pace with the rapidly emerging technologies, numerous job roles in the industry are changing as well. Job profiles like Web Developers, Network Architects, Information Security Analysts, Systems Analysts, Cloud Architects, Computer scientists, Data scientists, etc., are growing at a breakneck speed. Naturally, the different IT domains like Data Science, Artificial Intelligence, Cloud Computing, Cybersecurity, and Project Management will create an increasing demand for skilled and qualified IT professionals. We listed down the top technical courses to get a job in IT.
Check out our Java Bootcamp designed to upskill working professionals.
However, since IT roles are transforming, today, aspirants need much more than theoretical knowledge – they need solid technical skills. No wonder the demand for technical courses to get a job in IT is at an all-time high now!
In this post, we're going to discuss the trending technical courses to get IT jobs. Technical courses are designed to provide highly specialized knowledge to aspirants. Usually, technical courses promote a combination of academic training and practical exercises to achieve the all-around development of candidates and develop niche skills.
If you are wondering what technical courses are best for trending IT job roles, make sure to read till the end!
Why Seek a Career in IT?
The following are some of the most prominent advantages of pursuing the best course for IT jobs:
Education and training requirements-

Initially, the prerequisites for education and training display significant variability, and in certain instances, one can manage with minimal formal education. Unlike professions in the medical domain, which typically necessitate a period of ten years or more of education and training, initiating the

best course for IT jobs

demands just a couple of years to amass the requisite knowledge and experience. Certifications and credentials offer efficient and cost-effective avenues for delving into various IT specializations, substantiating your field experience, and advancing your career. While it's evident that specific sub-fields within IT impose greater demands than others, continuous learning, and training usually prove advantageous in a swiftly evolving sector. Nonetheless, you should not encounter numerous stringent barriers obstructing your entry point.
Unlimited options-

Within the

best course for IT jobs

, numerous employment opportunities warrant exploration, each presenting distinct advantages, drawbacks, and experiential dimensions. For instance, you might embark on a path as a computer programmer, engaging in developing novel software or tailored solutions. Alternatively, you could carve a niche as a quality assurance (QA) tester dedicated to optimizing the quality of existing products. For those inclined towards more intricate technical challenges, network engineer or systems analyst roles offer intriguing possibilities. The range of prospects is virtually boundless, permitting you to pursue various avenues.
Earning potential-

Yet another notable benefit within the domain of IT pertains to the potential for lucrative earnings. Even at the introductory level, IT roles play a pivotal role in an organization's expansion, and a significant scarcity of IT expertise exists. This scarcity has the effect of elevating wage and salary levels. Initially, you will command a respectable income, and as you accumulate further expertise, your earnings will correspondingly increase.
Hiring demand-

Every single global organization necessitates the presence of IT personnel, whether it pertains to designing novel products, enhancing security measures, or simply facilitating the administration of devices and applications within the entity. Consequently, the call for IT experts remains substantial and consistently on the rise. Resources such as ISACA's yearly State of Cybersecurity survey report furnish valuable observations into these recruitment patterns, employee retention, and sought-after proficiencies, enabling you to remain abreast of industry developments. If you possess the appropriate skill set and exhibit a commitment to continuous growth and advancement, the likelihood of facing unemployment becomes exceedingly remote.
Remote work potential-

While the concept of remote work might not resonate with everyone, it holds immense appeal for a significant portion of individuals. The concept of remote work has gained extensive recognition across various sectors, particularly during the COVID-19 pandemic. Embracing remote work not only provides heightened flexibility and alleviates the necessity of enduring a daily commute but also wields the potential to enhance productivity. Although the

best course for IT jobs

does mandate physical presence, numerous positions can be effectively executed remotely, contingent upon the availability of a capable computer and a dependable internet connection.
Career flexibility-

Imagine commencing an IT career only to find that your enthusiasm wanes—perhaps due to the emergence of monotony or a perceived lack of the desired growth potential. The silver lining is that a substantial portion of your skill set remains adaptable. As previously discussed, several

best course for IT jobs

provides ample room for transition. Should uncertainty continue to shroud your long-term aspirations, the IT field assures a comforting prospect of future flexibility, assuring you that change is feasible.
Learn more: Top 9 Hottest Tech Skills Companies are Looking For
6 Technical Courses for IT jobs
1. Software Development
Software Development involves the creation, testing, and maintenance of software applications, frameworks, and tools. It is a core element of IT infrastructure and is also the key to success for businesses of all shapes and sizes. Software development focuses on designing innovative software solutions tailored to meet specific client and business requirements. A software tool/framework can improve employee productivity, streamline business operations, boost ROI, fast track sales, and impart a competitive edge to an organization. Software development courses are one of the preferred option to join to get a job in IT.
Software development is projected to grow to 1039.89 billion dollars by 2027.
The skills of JavaScript, HTML, Python SQL, etc are in demand. Education in the technical courses for these skills will do a valuable addition to one's profile which would set them apart from the other job seekers. Also, if someone is already in the industry and wants to accelerate their career in a similar field can also benefit by doing the courses as it would help them to accelerate their career better.
Since all businesses, including startups, mid-sized companies, and large corporations, use software tools and solutions, Software Developers/Engineers are prized possessions for any firm. Each year, top companies like TCS, IBM, Deloitte, Accenture, Verizon, Infosys, Amazon, Google, Facebook, etc., hire Software Developers by the bulk. The most in-demand software development skills include full-stack development, backend development, and front-end development.
Today, learning software development has become much easier, thanks to professional software development certifications. Software development certification programs are highly focused on imparting practical skills to candidates, such as UI, UX, web design, backend architecture, etc.
upGrad has a whole suite of technical courses of software development – PG Diploma in Software Development (specialization in Full-Stack Development), PG Diploma in Software Development (specialization in Cybersecurity).
Check out Cybersecurity course to upskill yourself and gain an edge.
2. Data Science
Data Science is a common terminology in the present industry now, and rightly so. Data Science technologies like Artificial Intelligence, Machine Learning, Deep Learning, and Natural Language Processing have found applications across multiple sectors. This is why Data Science professionals who can work with these technologies are in high demand. Unfortunately, the need for Data Science experts far exceeds their supply. As a result, a large portion of Data Scientists' job vacancies remains unfilled. Data science courses are one of the preferred courses to get a job in IT.
According to the Bureau of Labour Statistics (BLS), the data science industry is expected to grow 14 percent by the year 2028. Also, the research shared in the LinkedIn Emerging Jobs Report has ranked data science among the fastest-growing career. Its job market is expected to grow to 230.80 billion dollars by 2026. (Source)
The skills required to be a data scientist are Python, Data Visualisation, Microsoft Excel, Communication, Team work capabilities, etc. In today's there are modes to learn technical courses for freshers and the experienced. So there is no limit to choices, one can upskill and excel in their careers.
The demand-supply gap presents an ideal situation for Data Science aspirants. Several institutions in India offer Data Science certification courses and professional training programs. upGrad is one such institute that offers an array of excellent Technical courses in Data Science, namely Business Analytics Certification Program, PG Certification In Data Science, PG Diploma in Data Science, and Master of Science in Data Science. Professionals can take up these technical courses to uplift their career.
The course curriculum includes Big Data, Business Intelligence, Machine Learning, Python Programming, Data Visualisation, Predictive Analytics, Machine Learning, Data Visualization, and Natural Language Processing. upGrad encourages theoretical and practical learning, and hence, candidates work on live projects, case studies, mock interviews, and resume building sessions. They also get one-on-one feedback from instructors and industry-mentors.
Explore Our Software Development Free Courses
3. Machine Learning
Like Data Science, Machine Learning has a huge fan following among the IT and Data Science communities. The USP of Machine Learning is that it can help create intelligent machines that can learn through experience. Usually, ML systems are fed with colossal amounts of data and trained to perform specific tasks for unique scenarios. ML courses are one of the preferred technical courses to get a job in IT.
The global machine learning market is expected to grow to US 121 billion dollars by 2030 (Source). There are certain skillsets which are a prerequisite for this domain such as coding, mathematics, data visualisation, programming, communication, team work, etc.
There are also certain important job roles available in this domain such as, machine learning engineer, data scientist, software developer, AI developer, AI architect, data analyst, etc. These are high paying job roles so the technical courses for it job can open many opportunities for a good career.
Companies around the world are using Machine Learning to develop innovative solutions to cater to dynamic customer needs. Some of the most promising Machine Learning roles are ML Scientist, ML Engineer, ML Analyst, Business Intelligence Developer, and NLP Scientist. The cherry on top – these IT job roles come with hefty salary packages!
Aspirants who want to enter the Machine Learning domain should opt for ML certification programs. upGrad has six outstanding technical courses in ML, including PG Certification in Machine Learning & NLP, PG Certification in Machine Learning & Deep Learning, PG Diploma in Machine Learning and AI, Master of Science in Machine Learning and AI.
These technical courses focus on supervised learning and unsupervised learning and other relevant topics like Computer Vision, Sentiment Analysis, Neural Networks, Natural Language Processing, Regression Analysis, Object Detection, Gesture Recognition, Information Extraction, and Statistical Pattern Recognition.
You can also check IIT Delhi's Machine Learning Program in association with upGrad. IIT Delhi is one of the most prestigious institutions in India. With more the 500+ In-house faculty members which are the best in the subject matters.
Explore our Popular Software Engineering Courses
4. Blockchain
We know Blockchain as the technology that revolutionized the banking and financial services sector. Bitcoin, the cryptocurrency, was the primary reason why Blockchain rose to fame. Essentially, a Blockchain refers to a digital ledger (a record) of transactions that is duplicated and distributed across multiple computer systems within a network.
The blockchain market is expected to grow at CAGR of 33.4%. It's valuation in the market is also expected to reach to US 55.2 Bn by 2032. (Source). There are certain blockchain skills which are a prerequisite for this industry such as cybersecurity and cryptography, computer programming, data structure, etc.
In each block of a Blockchain, there are several transaction records. Every time a new transaction is added to the Blockchain, the new record of that transaction is added to each participant's ledger. Distributed Ledger Technology (DLT) is the secret behind the management of Blockchain. Blockchain courses are one of the preferred courses to get a job in IT.
There are many job roles available in the blockchain market such as, software engineering, marketing, operations, finance, operations, etc.
Since Blockchain records information in a way that makes it nearly impossible to hack or violate the system, it is being adopted by numerous industrial sectors like cybersecurity, healthcare, supply chain management, logistics, and transportation, to name a few. Soon, Blockchain technology will find applications in other industries as well. This, in turn, will increase the demand for certified Blockchain experts like Blockchain Developer, Blockchain Engineer, Blockchain Solution Architect, Blockchain Project Manager, Blockchain UX Designer, and Blockchain Consultant.
Anyone who desires to bag such promising job roles in Blockchain should check out upGrad's technical courses on Blockchain like PG Certification in Blockchain, PG Diploma in Software Development and Blockchain Specialization, and Executive Program in Blockchain Technology Management. These are thoroughly technical courses encompassing relevant subjects like Smart Contracts, Consensus Algorithms, Cryptography, Proof of Concepts, P2P Networks, Distributed Apps, and Blockchain platforms, namely Ethereuem, Hyperledger, Fabric, and Composer.
In-Demand Software Development Skills
5. Management
Although not a technical course per se, project management is a pivotal component of a company's IT infrastructure. IT is not confined to developing, testing, and deploying software products and services, but it is also about offering timely deliveries, managing the products/services, and offering customer support. This is where project management enters the scene. A Project Manager's role in an IT firm is to plan the project outlines, determine the budget, oversee te production operations, and ensure that clients get all the deliverables in time. In other words, Project Managers take on supervisory and managerial roles in an organization.
Aspirants who wish to bag managerial posts and other senior-level roles in IT companies must have management certifications and industry experience. upGrad's PG Program in Management and Product Management Certification Program are two excellent short-term courses covering industry-relevant topics like Product Development & Planning, User Design, Business Analytics, Business Growth Strategies, and Engagement & Growth. Since these are management courses, they encourage the overall grooming of candidates. So, students are also trained to develop soft skills like strategic thinking, problem-solving, time-management, and interpersonal and communication skills.
Also Read: Short Term Job Oriented Courses
6. MBA
Another non-technical but essential IT skill is business administration, and what better than an MBA degree to gain this skill?
A Master of Business Administration program is designed to impart academic, practical, and comprehensive knowledge of an organization's business administration and business management. MBA courses come in many different specializations, including marketing, finance, accounting, human resources, business communication, business law, business ethics, managerial economics, operations management, etc.
The USP of MBA courses is that students are trained to apply classroom knowledge into real-world projects and case studies. This helps them to develop business and management skills that can be applied to a host of industries. One can pursue MBA programs either full-time or via correspondence.
Globally, there's a massive demand for MBA graduates because they possess in-depth knowledge of business administration matters and possess high-level management skills. An MBA degree can get you well-paying job roles such as Marketing Manager, Human Resources Manager, Finance Manager, Operations Manager, Project Manager, International Business Manager, Digital Marketing Manager, Data Analytics Manager, and IT & Systems Manager.
upGrad has nine online MBA courses – MBA (Global) Deakin Business School, MBA Liverpool Business School, MBA From Golden Gate University, MBA in Digital Finance & Banking (O.P.Jindal Global University), MBA (Global) Deakin Business School, MBA from Liverpool Business School (Specialization in Marketing), MBA from Liverpool Business School (Specialization in Finance), MBA from Liverpool Business School (Specialization in Operations), and MBA from Liverpool Business School (Specialization in Strategy & Leadership).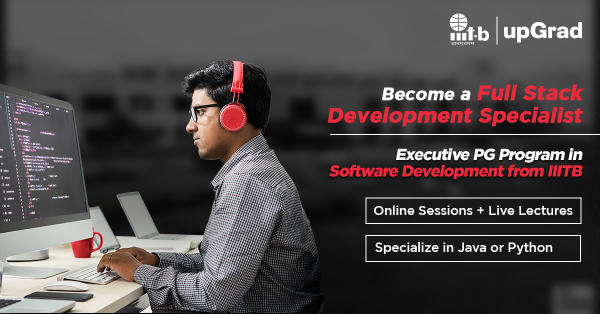 Also, visit upGrad's Degree Counselling page for all undergraduate and postgraduate programs.
Read our Popular Articles related to Software Development
Conclusion
These are all the top technical courses to get a job in IT. Owing to the cut-throat competition that characterized the modern IT job market, it is becoming increasingly vital to take up technical courses for IT jobs. These six technical courses are ideal for expanding your domain knowledge and upskilling your way to senior-level IT job roles.
Happy learning!