Cloud computing has become very popular these days. Businesses are expanding worldwide as they heavily rely on data. Cloud computing is the only solution to the current need for data transfer and storage, one of the quintessential needs of any growing business.
Through cloud computing, businesses can store and transfer a massive pool of data from physical storage to a cloud destination that can be accessed anywhere.
Cloud computing has been acting as a model for operationalising on-demand, convenient, and ubiquitous network access to various computing resources.
Origin of cloud computing
Cloud computing refers to an expanding rundown of techniques and tools. However, the key features of all cloud computing remain almost the same.
AWS first popularised this concept. Cloud computing emerged as one alternative to physical data storage infrastructure. AWS started selling this service back in 2006. Microsoft and Google followed this lead soon after. Presently, cloud services extend from software to data infrastructure, various data models, and everything lying in between. It also includes containers, AI, serverless computing, IoT, databases, dedicated networking, business apps, data analytics, and many more aspects.
Each subset of cloud computing has its challenges and benefits.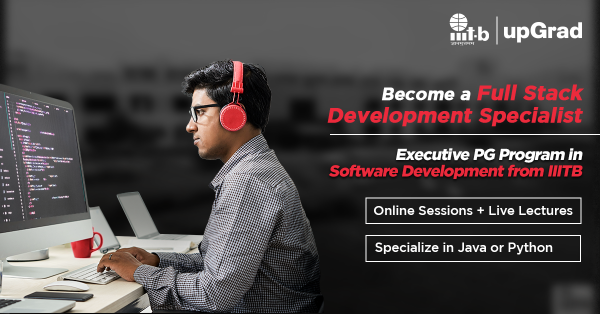 What is Cloud Computing?
Cloud computing is an evolved branch of technology that helps businesses to meet their IT needs. This technical service helps both individuals and corporations daily. Everyone is dependent on good data storage facilities to overcome the storage limitations of hardware devices/systems. Everyone needs a pool of resources that is accessible anywhere, anytime. 
This is where cloud computing enters. It offers a very convenient and easy choice for clients to store data within a secured infrastructure. Therefore, many companies now rely on sound cloud computing solutions.
Cloud computing: Technology, concepts & architecture
Organisations require an excellent architecture to prevent data leaks and malicious attacks when it comes to storing data. Cloud storage is the best possible solution to safeguard data and sensitive information as cloud architecture has fortified technical barricades to prohibit unauthorised access. Such an infrastructure needs a secure internet connection to have access to the data. 
Learn Software Development Courses online from the World's top Universities. Earn Executive PG Programs, Advanced Certificate Programs or Masters Programs to fast-track your career.
Currently, almost everyone uses the internet and hence, has secure and easy access to cloud storage. Furthermore, this storage system is reliable enough to prevent any data breaches.
Types of Cloud Computing:
 Three major types of cloud computing services, namely:
● Platform as a service (PaaS)
● Infrastructure as a service (IaaS)
● Software as a service (SaaS)
Learn more about cloud computing types. 
How does Cloud Computing work?
Nowadays, instead of storing data in pen drives, hard disks and SSDs, everyone prefers a cloud storage format for storing and transferring data. Cloud storage services are lifesavers in times when most people frequently keep changing devices. Having their data stored on Cloud saves them the trouble of physically transferring data from one device to another. Instead, the user needs to log in and access the stored data, regardless of the device used by them.
Top 10 features of Cloud Computers:
1. Self-service On-Demand 
This is one of the most essential and significant characteristics of cloud computing. This means that cloud computing enables clients to regularly monitor the abilities, allotted network storage, and server uptime. Therefore, it is one of the most fundamental features of cloud computing that helps clients control various computing abilities as per their requirements. 
2. Resources Pooling
This is also a fundamental characteristic of cloud computing. Pooling resources means that a cloud service provider can distribute resources for more than one client and provide them with different services according to their needs. Resource Pooling is a multi-client plan useful for data storing, bandwidth services and data processing services. The provider administers the data stored in real-time without conflicting with the client's need for data.
3. Easy Maintenance
This is one of the best cloud characteristics. Cloud servers are easy to maintain with low to almost zero downtime. Cloud Computing powered resources undergo several updates frequently to optimise their capabilities and potential. The updates are more viable with the devices and perform quicker than the previous versions.
4. Economical
This kind of service is economical as it efficiently reduces IT costs and data storage expenditure. Moreover, most cloud computing services are free. Even if there are paid plans, it's only to expand storage capacity, and these costs are often very nominal. This is a massive advantage of using cloud computing services.
5. Rapid Elasticity and Scalability
The best part of using cloud storage is that it can easily handle all the workload and data load concerning storage. Furthermore, as it is fully automated, businesses and organisations can save heavily on manual labour and technical staffing as cloud services are elastic, scalable and automated. This is one of the significant advantages of using cloud services.
6. Efficient Reporting services.
The best aspect of using cloud storage is that even if it is fully automated and managed by bots, it has a speedy and prompt reporting service in case of any error or hindrance. In addition, the back-end cloud services team is pretty fast in addressing user reports, whether billing issues or functionality.
7. Automation
Automation is a pivotal characteristic of cloud computing. Cloud services can automatically configure, install and reboot to give optimum functionality. It reduces manual effort and is very user friendly. How commands are deployed through the cloud infrastructure requires no human interference concerning sorting the stored data.
8. Security
one of The best features of cloud computing is that it's secure. Clients hardly face any threat of piracy or data breach concerning the content uploaded overcloud. There is no threat of trojans or viruses damaging the stored data. Even if the device happens to be infected, cloud data is safe from such harm.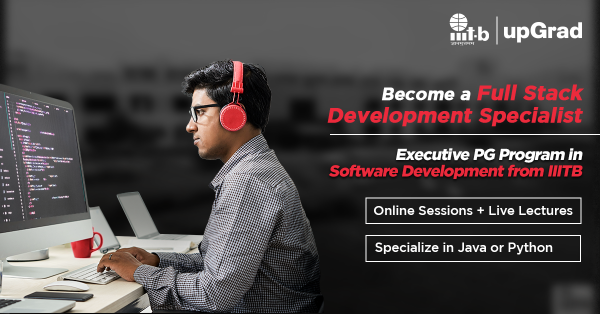 9. Huge Network Access
A significant part of cloud services is that it's ubiquitous. Clients need any device with an internet connection to access cloud storage. In addition, the cloud service providers have ample access to the network that makes it easy for them to administer all the data uploaded on the Cloud through parameters like access time, latency, data output, and more.
10. Resilience
Resilience refers to the capability of the cloud service to recover quickly from any disruption. It depends on the speed of the internet and cloud database, servers and how quickly the network system recovers and reboots any damage or harm. Resilience also means that there are no physical barriers to accessibility. Clients can access cloud services remotely, making geographical nexus no bar for cloud usage.
If you want to take your organisation to a higher notch by making it efficient in data storage, check out the Advanced Certificate Programme in Cloud Computing course on upGrad. This world-class course on cloud management makes you skilled in data storage and Cloud computing techniques. You can help your company in reducing IT costs by learning all about cloud computing through this course.
Conclusion
Cloud computing is the solution to all data storage woes for all business owners as well as individuals. While we continue to amass colossal volumes of data, the reliance on cloud services also skyrockets. Apart from the storage limitations of hardware systems, data today has become much more sensitive. This is why organisations globally are choosing cloud platforms over traditional data storage platforms. The biggest perk of using cloud storage is that it's accessible remotely, from any corner of the world, provided that you have a stable internet connection. 
What are some examples of cloud computing?
These days, almost all big corporations have their cloud storage systems. However, some commonly used cloud computing services are Google, Oracle, AWS, etc.
What are the various types of cloud computing?
Cloud computing has four main types: public clouds, private clouds, multi-cloud, and hybrid clouds. Additionally, there are three other types of cloud services: Platforms-as-a-Service (PaaS), Software-as-a-Service (SaaS), and Infrastructure-as-a-Service (IaaS).
What are the main advantages of using cloud computing?
Cloud computing has many benefits, such as it is economical, elastic, scalable and automated. Moreover, it is such a service that reduces manual efforts related to data storage and comes in as a handy solution for storing, transferring, and sorting a considerable amount of data.
Be a Master of Software Development