Big Data has become the buzzword today in the world of technology. All top business strategic decisions are taken based on Big Data and Data Sciences technologies. This has contributed to increasing demand for Big Data engineers in India and is expected to soar up in the coming years.  
There has been tremendous growth in the tools and techniques around Big Data and other related fields. Big Data has become the answer to using and analysing real-time data. In today's competitive business work, no company can survive without Big Data.
Top Big Data Skills
1. Analytical Skills
Analytical skills are one of the most prominent Big Data Skills required to become the right expert in Big Data. To Understand the complex data, One should have useful mathematics and specific science skills in Big Data. Analytics tools in Big Data can help one to learn the analytical skills required to solve the problem in Big Data.
Explore our Popular Software Engineering Courses
Check out the big data courses at upGrad
2. Data Visualization Skills
An individual who wants to become a Big Data professional should work on their Data Visualization Skills. Data has to be adequately presented to convey the specific message. This makes visualization skills are essential in this area.
One can start by learning the Data Visualization options in the Big Data Tools and software to improve their Data Visualization skills. It will also help them to increase their imagination and creativity, which is a handy skill in the Big Data field. The ability to interpret the data visually is a must for data professionals.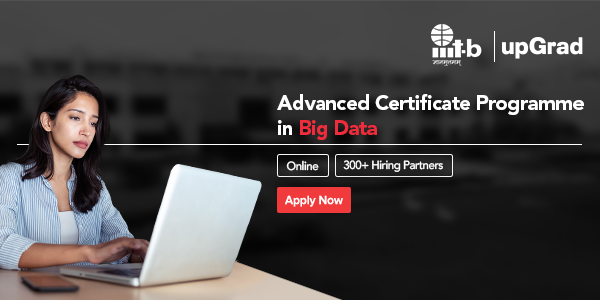 Explore Our Software Development Free Courses
Also Read: Career Scope for big data jobs.
3. Familiarity with Business Domain and Big Data Tools
Insights from massive datasets are derived and analyzed by using Big data tools. To understand the data in a better way by Big Data professionals, they will need to become more familiar with the business domain, especially with the business domain of the data they are working on.
In-Demand Software Development Skills
4. Skills of Programming
Having knowledge and expertise in Scala, C, Python, Java and many more programming languages are added advantages to Big Data Professional. There is a high demand for programmers who are experienced in Data analytics.
To become an excellent Big Data Professional, one should also have good knowledge of fundamentals of Algorithms, Data Structures and Object-Oriented Languages. In Big Data Market, a professional should be able to conduct and code Quantitative and Statistical Analysis.
One should also have a sound knowledge of mathematics and logical thinking. Big Data Professional should have familiarity with sorting of data types, algorithms and many more. Database skills are required to deal with a significantly massive volume of data. One will grow very far if they have an excellent technical and analytical perspective.
Learn: Mapreduce in big data
5. Problem Solving Skills
The ability to solve a problem can go a long way in the field of Big Data. Big Data is considered to be a problem because of its unstructured data in nature. The one who has an interest in solving problems is the best person to work in this field of Big Data. Their creativity will help them to come out with a better solution to a problem. Knowledge and skills are only good up to a limit. Creativity and problem-solving skills are even more essential to become a competent professional in Big Data.
6. SQL – Structured Query Language
In this era of Big Data, SQL work like a base. Structured Query Language is a data centred language. It will be beneficial for a programmer while working on Big data technologies such as NoSQL to know SQL.
Knowledge Read: Big data career transition
7. Skills of Data Mining
Experienced Data mining professionals are in high demand. One should gain skills and experiences in technologies and tools of data mining to grow in their careers. Professionals should develop most-sought data mining skills by learning from top data mining tools such as KNIME, Apache Mahout, Rapid Miner and many more.
Read: Big data engineering jobs and its career opportunities
8. Familiarity with Technologies
Professionals of Big Data Field should be familiar with a range of technologies and tools that are used by the Big Data Industry. Big Data tools help in conducting research analysis and to conclude.
It is always better to work with a maximum number of big data tools and technologies such as Scala, Hadoop, Linux, MatLab, R, SAS, SQL, Excel, SPSS and many more. There is a higher demand for professional have excellent skills and knowledge in programming and statistics.
Read: Big data engineering jobs and its career opportunities
9. Familiarity With Public Cloud and Hybrid Clouds
Most Big Data teams will use a cloud set up to store data and ensure the high availability of Data. organisations prefer cloud storage as it is cheaper to store large volumes of data when compared to building an in-house storage infrastructures. Many organizations even have a hybrid cloud implementation where in data can be stored in-house or on public cloud as per the requirements and organisation policies.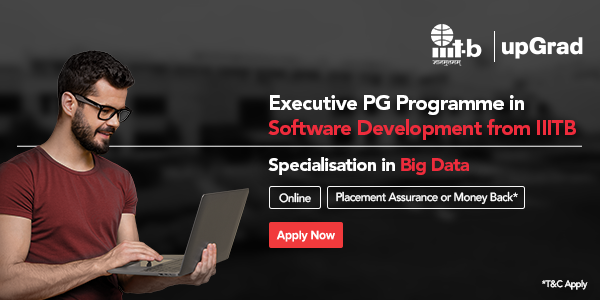 Some of the public clouds that one must know are Amazon Web Services (AWS), Microsoft Azure, Alibaba Cloud etc. The in-house cloud technologies include OpenStack, Vagrant, Openshift, Docker, Kubernetes etc.
10. Skills from Hands-on experience
An aspiring Big Data Professional should gain hands-on experience to learn the Big data tools. One can also go for short-term courses to learn the technology faster. If one has good knowledge about newer technologies, then it will help them in understanding the data better by using modern tools. Their interaction with the data will improve give them an edge over the others by bringing out better results.
Read our Popular Articles related to Software Development
Conclusion
If you have stumbled upon this article, probably you are looking for a career in Big Data. Take it from us that Big Data is one of the most rewarding career options today. The top skills required by Big Data professionals are discussed here. Sharpen your skills according to what's listed out here and be sure to acquire relevant certifications to advance in your career.
If you are interested to know more about Big Data, check out our Advanced Certificate Programme in Big Data from IIIT Bangalore.
Learn Software Development Courses online from the World's top Universities. Earn Executive PG Programs, Advanced Certificate Programs or Masters Programs to fast-track your career.
Where is the demand for Big Data jobs coming from?
The demand for Big Data jobs is coming from data-driven decision-making. If you plan to become a successful organisation in this decade, begin with putting data to your advantage. Earlier, Excel took care of the part where data was involved. However, with plenty of changes around, the world has moved a lot ahead of Excel, such as Google Analytics, Python, R, Tableau, and Power Bi. These tools play a crucial role in digital marketing, data visualisation, and computer coding. Tech giants like Amazon, Facebook, and Google actively put data science to use to ensure customer satisfaction and increase their profits. Considering all these points, it is best to state that Data Scientists will be in high demand in years to come.
How do Big Data skills help in real-life?
The Media and Entertainment Industry uses Big Data to grab insights from multiple valuable sections such as predicting audience, customer reviews, campaigns, programming channels, and interests. For instance, the recommendation of programs that we see on Amazon Prime Video comes from Big Data metrics. Prime then uses these analytics for individual users and suggests to them the programs they prefer. Spotify also uses the same trick to offer personalised music recommendations to its users. There are many other Big Data real-life applications that have practical approaches too.
How does Big Data contribute to the banking sector?
The banking sector uses Big Data analytics for productive use, such as detecting fraud. Banks constantly inspect cardholders' purchase patterns to track down anomalies and fraudulent transactions. Furthermore, using Big Data analytics, banks can monitor and send reports for KPIs, processes, and other employee activities. They also use Big Data to build customer profiles and manage their lifestyle. All of this can enhance marketing initiatives and help reach customer goals in a short period of time.
Upskill Yourself and Get Ready for The Future