Amazon Web Services, short for AWS, is a comprehensive cloud-based platform offered by Amazon. It provides various offerings in the form of SaaS (Software as a Service), PaaS (Platform as a Service), and IaaS (Infrastructure as a Service).
AWS was launched in 2006 in an attempt to help businesses across the globe get access to all the technologies and infrastructure they need to empower their operations. AWS was one of the earliest pay-as-you-go models that could help businesses scale storage, throughput, and computation powers based on their needs.
Amazon Web Services offers cloud-based services from different data centres and availability zones spread across the globe. Each availability zone contains various data centres in itself. Customers are given the ability to set their virtual machines and replicate their data in different data centres – to have a system that is resistant to a server or data centre failure.
A Brief Introduction to Amazon Web Services
In the olden days, for businesses to work with technologies, they needed to have a personal data centre to store and host the different computers and an IT team to take care of this entire setup and infrastructure. Businesses had to take care of power, backups, temperature controls, and other essential things required to keep such a technical ecosystem in motion. As a result of this, a lot of resources, effort, time, and money went into the software and the equipment required by businesses to enter the technology space. This presented an obvious barrier for young companies, innovators, and entrepreneurs, who do not have access to such resources.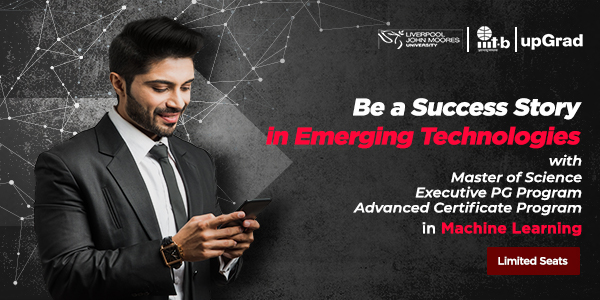 In the early 90s, Amazon was one of the most prominent players in the e-commerce industry. AWS was born out of their need to build such a scalable technological architecture. Amazon required each of its distinct departments to operate as a mini-company. So, if there was a requirement for data from another department, they needed to develop enterprise-grade interfaces to collect this data. They expanded on this idea and built data centres with all of the hardware, power, and IT teams to manage them. Then they made this infrastructure available for businesses globally.
With this, companies didn't need to build the infrastructure for themselves. They could essentially rent Amazon's infrastructure, making it possible for new players to enter the market. With AWS, businesses don't need to have on-site IT teams and data centres – they can rely on AWS for its availability, scalability, and security.
Amazon Web Services includes several services, ranging from website hosting to database management to strict security to Augmented Reality and game development. Companies need to figure out which AWS suite they require and pick that one, to begin with!
What all is included in the Amazon Web Services Spectrum?
The offerings of Amazon Web Services are divided into separate services – and each can be customized based on the user's needs. The AWS portfolio consists of more than 100 services for different domains like database management, infrastructure management, security, computation, application development, and more. Some of these service categories include:
Database management

Computation powers

Migration

Networking

Development tools

Security

Big data management

Governance

Mobile development

Messages and notifications
Using Amazon Web Services
While there's an initial learning curve in terms of setting up and using Amazon Web Services, it gets easier with time. Talking in terms of web development, companies tend to employ continuous deployment and integration using third-party vendors like Travis CI or Jenkins. Once the configuration is completed, the web developers start working on top of AWS by pushing and merging their codes to AWS data centres.
Likewise, larger companies utilize AWS in different ways. They generally have DevOps engineers responsible for configuring, setting up, and maintaining various AWS services like S3, RDS, CE2, Route 53, and more.
Even government and national agencies use AWS for supporting their technical requirements – and the US government and CIA are just two such examples. AWS has a lot of users across the world, some of the big names among them include:
NASA

Netflix

Slack

Adobe

Comcast

Expedia

Adobe
The best part about AWS is that companies don't need to completely give up on their previously used technology stacks as AWS accommodates most of the legacy tech stacks. One of the fundamental elements of Amazon Web Services is Amazon Machine Image (AMI). With AWS, people can create AMIs of whatever tech stack they have been using or want to use. AMIs are quickly and easily adaptable to any other tech stack a company wants to use.
It isn't like AWS is the only company in this space. It has some cloud space competitors like Google Cloud, Microsoft Azure, and Oracle Cloud Services. However, none of these services come close to AWS and its offerings. Amazon started by building these services for themselves to meet their needs and then branched this out for every organization across the globe to benefit from. This approach has ensured that all the services they offer are relevant for businesses and easy to use and adopt!
Getting Started with Learning AWS
If you're looking for a career in Machine Learning and Artificial Intelligence, it's advised that you have some understanding of different AWS services along with how they work. However, if you're a complete beginner, you don't need to focus on AWS fully – you just need to focus on it enough to get a working knowledge of it. When you start as a fresher coder, you should focus more on getting the fundamentals of logical flow and understanding algorithm optimizations and data structures.
However, it's always important to know that there's a much broader ecosystem available in the engineering world beyond just coding, and it supports, maintains, and makes the code accessible to people around the globe. As a result, broadening your scope beyond programming languages and coding is vital in today's technologically driven world.
Considering that AWS is a collection of various distinct services, it's recommended that you thoroughly clear some basics before trying to work your way around AWS. Here are some things for you to look into:
Client-server technology:

How does your laptop browser (the client) communicate with the server (the machine that handles all the requests?

Network protocols:

How do different network protocols like HTTP, HTTPS, FTP, and more can be used for safe and secure communication between the client and the server?

IP address details:

How does IP address work, and how are they used to identify different assets on the internet?

Domain Name System:

What are Domain Name Systems, and how can they be used to convert a URL into an IP address?
The questions listed above aren't beginner questions, but they are indeed ones that'll help you transition and broaden your understanding of how technologies work around the web. With this knowledge, you'll find yourself in a much more comfortable position to understand AWS and work with these services.
In Conclusion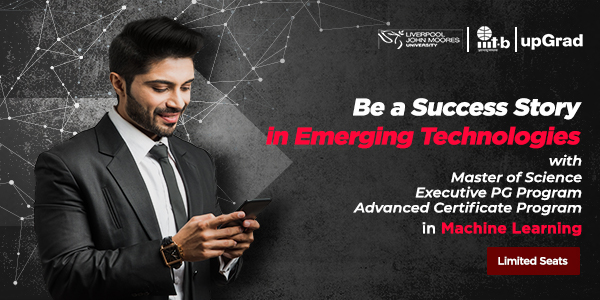 The importance of AWS can't be overstated today in 2021. With most companies – from industry giants to freshers – using the features of AWS, the requirement of AWS experts has also increased in the workplace. Many exciting job opportunities have therefore been opened up in AI and ML due to the features, advancements, and requirements of AWS. As a result of this, people from all over the world, belonging to different domains, realize their interest in this field and are taking the first steps.
At upGrad, we've helped many students realize their dream of working in the AI domain by offering them personalized training, a collaborative learning environment, and lectures from industry experts. Our Executive Programme in Machine Learning and AI is designed to help you start from scratch and reach your full potential. Our global learner base of 40,000+ paid learners and 500,000+ working professionals will ensure that you enjoy a complete peer-to-peer learning experience. Our 360-degree career assistance is just what you need to excel in your ML and AI journey!
Reach out to upGrad and experience a 360-degree learning atmosphere that helps you thrive and level up in your career!