Summary:
In this article, you will learn about AWS Salary in India For Freshers & Experienced.
AWS Salary in India

INR 6,07,000 per annum

AWS Salary in India based on Location
New Delhi

INR 7,67,000 per annum

Mumbai

INR 1,195,000 per annum

Chennai

INR 6,44,000 per annum

Hyderabad

INR.5,51,000 per annum

Kolkata

INR 9,50,000 per annum
Read more to know each in detail.
Wondering what is the range of AWS salary in India?
Since Amazon Web Services (AWS) came to the fore, we have witnessed such changes in the internet landscape that we think were possible. Over the years these services have become so popular because of the benefits of scalability and ease that they bring to several web-related processes.
This is the reason why Amazon AWS Salary in India is significantly increasing including AWS solutions architect salary and AWS architect salary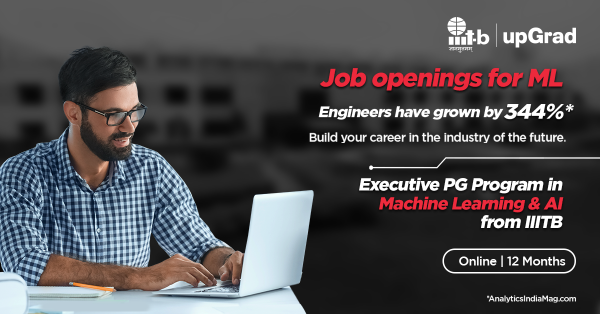 As you get used to your roles and responsibilities as an AWS architect or AWS developer or any other profile that demands AWS certification, you will be paid much higher than what you started at. Before we discuss AWS salary in India and why different AWS job roles have different responsibilities and different salaries, let's first talk about the basics of AWS.
Join Machine Learning Programs from the World's top Universities – Masters, Executive Post Graduate Programs, and Advanced Certificate Program in ML & AI to fast-track your career.
What is AWS?
Amazon web service is a cloud-based platform that provides scalable, cost-effective, reliable, and easy-to-use cloud computing solutions to businesses worldwide. The offerings of AWS are not limited to a particular country, continent, or time zone. It is for every business that is ready to pay to use AWS for making the most of what the cloud has to offer. Amazon is behind this project, which is developed by combining SaaS or software as a service, IaaS or infrastructure as a service, and PaaS or platform as a service.
It is an amalgamation of several products and services that are associated with cloud computing on an individual level. This is one of the most profitable divisions of Amazon that lends a host of equipment, tools, technologies, and support required to provide the varied range of services that it offers. From remote computing, servers, security, and storage to mobile development, networking, and email, AWS offers you everything that you need to help your business benefit from different cloud computing services.
AWS can be divided into three categories, namely Glacier, the cost-effective storage service, S3, the storage system of Amazon, and EC2, the virtual machine service offered by Amazon. The significance of all the services that AWS offer and the scale at which it offers them have taken it way past its competitors.
It is the leading name when it comes to cloud computing services. We have facts to support this statement. An independent analysis done in February 2022 reveals that AWS commands nearly one-third of the cloud computing market with 32.4% market share. The other two names in the list are Azure with 17.6% and Google Cloud with 6% market share.
AWS is located worldwide with its servers located in as many as 76 availability zones. If we talk about its availability in countries, we have to mention that it has its presence in 245 countries across the world. The availability regions mentioned above are separated to allow users to put their services under geographical restrictions if they want to. This diversification is also done keeping in mind the security of the stored data. As we mentioned earlier, AWS is a collective term that encompasses a host of cloud computing services. We have listed down a few of those which you can use to enhance your AWS solutions architect salary
1. Compute
In AWS Compute services, VMs are referred to as instances. By offering a wide range of instance types, AWS EC2 enables users to choose the optimal combination of processing power, memory, storage space, and network bandwidth for their applications.
2. Migration
To facilitate a safe and speedy database migration to Amazon Web Services (AWS), Amazon offers the AWS Database Migration Service. The source database continues to function normally during the conversion, ensuring that dependent applications have an as little downtime as possible. Most of the popular databases, such as Oracle and Microsoft SQL Server, are supported by the AWS Database Migration Service. You can also make homogenous migrations(migrations between the same databases) or heterogenous migrations(migrations between different databases) with AWS DMS.
3. Data management
AWS provides a range of data storage, management, and analysis options. Moreover, AWS offers encryption and security solutions to safeguard data at rest and while in transit. A few of the database management services provided by AWS are mentioned below:
Amazon Aurora is a relational database management system (RDBMS) that is compatible with MySQL and PostgreSQL and is built for high availability and performance at a huge scale.




Amazon Relational Database Services (RDS) enables you to create, manage, and expand a relational database, MySQL, for example in the cloud.

Amazon DynamoDB is a NoSQL database service that is fast, adaptable, and can achieve performance in the millisecond range regardless of database size.
4. Governance
AWS's Management and Governance services were developed to oversee vast quantities of dynamic cloud assets. One of the ways in which AWS simplifies things for clients is by providing them with a unified dashboard from which they can manage and oversee both cloud and on-premises resources. AWS management and governance services include AWS Tower Control, AWS Organisations, and AWS Budgets, among others.
5. Security
Your AWS accounts and workloads are constantly monitored and protected by AWS's data protection services, which include things like encryption, key management, and threat detection. Amazon Web Services (AWS) can detect security risks by tracking user behaviour and monitoring network traffic in your cloud.
6. Monitoring
Amazon CloudWatch keeps tabs on your AWS resources and apps in real-time. Metrics are available that you may monitor for your resources and applications, and CloudWatch can help you gather and track them.
7. Storage databases
AWS offers you a variety of storage options to choose from, according to what fits your criteria. They are Amazon S3(Amazon Simple Storage), Amazon EBS(Elastic Block Store), Amazon EFS(Elastic File System), and Amazon FSx.
8. Networking
By using a variety of AWS connections and services, provided by AWS Hybrid connectivity solutions, users may design and deploy hybrid networks that are fully functional at every stage of their infrastructure's lifecycle, from the cloud to on-premises to the network's edge. Increased security and reduced latency for user apps and data are delivered through edge networking.
9. Big data management
When it comes to creating, protecting, and releasing your big data apps, Amazon Web Services has you covered with a comprehensive suite of cloud computing services. With AWS, you can save time and energy that would otherwise be spent on infrastructure management and instead, use it into finding new insights.
10. Artificial intelligence
For seamless intelligence in your programs and processes, AWS offers AI Services that have already been trained. Common use cases may be addressed quickly and simply by integrating AI Services with your apps, and these use cases include making tailored suggestions, updating your contact centre, enhancing safety and security, and boosting consumer engagement.
11. Analytics
AWS offers the largest assortment of analytic tools to meet data analytics requirements of all sizes and in all sectors to reinvent themselves using data.
12. Mobile development
AWS Device Farm is a service that enables you to test and interact with Android, iOs, and web apps on numerous devices at the same time, as well as clone problems on a device in real-time.
13. Hybrid cloud
The term "hybrid cloud" is used to describe a system that utilises several cloud providers in concert with on-premises hardware and software to provide compute, storage, and service provisioning. AWS hybrid cloud services provide an uniform AWS experience on-premises, in the cloud, and at the network's edge. A few Hybrid Cloud services provided by are: AWS Outposts, AWS Local Zones, AWS Snow and AWS Wavelength.
Must Read: Free deep learning course!
Who is an AWS architect?
Simply put, an AWS architect is someone who has an AWS solutions architect certification. An AWS architect has a number of responsibilities in the solution development team, out of which the most important one is designing applications or services within an organisation. In addition to understanding how AWS works, the AWS architect also needs to know how it can work with businesses.
There is a balance between technical and business skills. The solution architect, as they are often called, work in collaboration with the enterprise architect of the organisation to seek strategic direction in building applications or services. The focus of this collaboration is primarily on the technical things related to the development of a solution as well as the impact those technical nuances may have on business outcomes. This information comes in very handy for the development team when it is in the stage of implementing a solution.
AWS architects need skills of working with and managing both people as well as processes. One of their responsibilities includes standing in front of the management of a company and explaining them the most complex problems in the simplest way possible.
They may even be required to explain those same complex concepts in a different way to a completely different audience. So, not only are they required to have an expert understanding of technical concepts that are often complex but also the communication and people skills to ensure that they describe those in a way that is easy to understand for the audience sitting in front of them.
Learn more: What is AWS Migration and How to Conduct it?
What does an AWS architect do?
An AWS architect commands an exceptional position amongst all other developers. AWS architects are involved in building and integrating information and computer applications to meet the desired business needs. Their work often starts with the integration of software and hardware to ensure that the purpose defined by the customer is properly served.
They are also required to examine the current architecture and systems before moving any further with development. They collaborate with both business and technical staff to suggest solutions that can help in building more efficient systems.
The role of an AWS architect in a project starts as soon as the computer system analyst starts developing project requirements. Then they are part of the project through its completion. The job of a solution architect also entails putting together development tasks and ensuring that the development team is motivated enough through the lifecycle of a project. As far as their most important responsibility is concerned, it has to be executing the underlying vision of developing a solution.
An AWS architect may also be required to be involved in development processes, including programming and testing as well as device and system integration. What they usually do is select a technology that they think will be right for a particular problem.
In all of this, they can't, even for a second, forget about maintaining a balance between architectural problems and enterprise problems. Most of the people employed in this position already have a lot of experience in software development. This helps them in being more effective as well as productive.
Learn more: Amazon AWS VPC Tutorial
Key Reasons Why You Must Become an AWS Professional
Companies Focuses on Cloud Computing As Their Major Tech Concern
Businesses investing in cloud infrastructure is not surprising. IT decision-makers are consequently actively looking for ways to upskill their own staff. In fact, 56% of IT decision-makers, up 17% from last year, say they would try to solve skills gaps by training current personnel.
Compared to the prior year, 80% of IT managers approved employee training. This is excellent news for IT professionals since it shows that businesses value their internal talent and are looking for innovative methods to develop it.
Certified Cloud Computing Professionals Always Have a Competitive Edge
More and more IT administrators support their staff members in earning certifications. 70% of the 80% of IT decision-makers, for instance, who approved training, did so so that staff members might obtain or renew certification.
These encouraging improvements suggest that IT management is aware of the advantages of qualified personnel. In fact, 94 percent of international IT decision-makers think certified teams add value in addition to the cost of certification, with the biggest benefit being the filling of skill gaps.
A recent research by Enterprise Strategy Group indicated that 97% of businesses that use AWS Certified employees believe it improves their chances of success in the following three to five years.
AWS Certifications Are High In-Demand
AWS is a major technological focus area, hence AWS Certifications are in high demand. The top 10 IT certifications for 2020 include four AWS Qualifications.
Moreover, according to IT specialists, credentials raise their position and productivity in the industry. That could be the reason why 87 percent of IT professionals, up 2% from the previous year, have at least one certification.
Working Professionals With Certifications Ensure Better Performance
The 2020 Global Knowledge survey reveals the value of IT qualifications. Job quality, engagement, and speed all improve with certification. IT managers feel that skilled employees are more productive, solve problems more quickly, and meet client expectations.
Becoming an AWS Professionals: Skills Required To Become One
Here is a list and detailed description of the abilities needed for AWS (Amazon Web Services). These necessary talents would add up to high AWS employment salaries in India. Go through them and get ready to develop good skills:
Programming Languages

: Writing code for platforms for software development requires knowledge of fundamental programming languages like C++, Python, and Java,. Different websites and platforms for software updates in AWS are developed and created using programming languages.

Networking Techniques

: For international connections and trustworthy network sourcing, good and extensive networking services are helpful. This expands networking platforms around the world and improves security and dependability.

Technology Update

: It's important to monitor new developments in technology regularly. The efficacy of the working process and the services offered would be increased by conducting technological up-to-date research and working on the development of the application and platform functioning functionalities and their durability.

Communication Skills

: The behavioural connections you build within your department, team, and organization will greatly influence how you communicate with others. You must speak in a way that is understandable to others and simple to understand yourself. Effective communication could turn A mountain of issues into a calming step forward in the job path.
What does a solution architect focuses on?
Here are the key areas that a solution architect is focussed on:
Utilising technology to resolve business problems

The look and feel of the application

The framework or platform to use for creating the solution

Determines risks that come with utilising third-party frameworks or platforms

Maintenance and future scalability
AWS Salary in India
Since the inception of AWS, people with AWS knowledge have always been one of the biggest highlights of any report, discussion, or news on skills and salaries in the IT industry. This is majorly down to how fast and in huge numbers have organisations adopted AWS cloud services.
People who pursue to become AWS architects or developers have a very bright future not only when it comes to their salaries but also the scope of progress in their respective careers. As you get used the job, gain more experience, and learn the tricks of the trade, there is no limit what you can earn out of these jobs. Let us put a few figures on the table back what we are saying.
As per Glassdoor, the average AWS salary in India starts from Rs. 6,07,000 per annum. It could even start at Rs. 3,83,000 per annum if you don't get a chance to work at a top firm or don't have relevant experience. It could reach a high of Rs.1,537,000 per annum depending not only on the company you are employed at but also your location.
Factors Affecting AWS Salary in India
AWS salary in India can be affected by multiple factors. Let's see some primary salary affecting factors:
Location
Experience
Employer
Skillset
Best Machine Learning and AI Courses Online
AWS Salary in India: Based on Location
The average salary of a solution architect in the metros is as follows:
New Delhi – Rs. 7,67,000 per annum, Mumbai – Rs. 1,195,000 per annum, Chennai – Rs. 6,44,000 per annum, Hyderabad: Rs.5,51,000 per annum, and Kolkata – Rs. 9,50,000 per annum. (All these figures are taken from Glassdoor)
According to PayScale, There is a significant difference in the salaries of an AWS architect for different job locations. So AWS architects working in Bangalore earn nearly 7% more than the national average. Pune is next in the list with AWS salary that is 4% higher than the national average.
The other two cities where an AWS architect can expect to earn more than the national average in India are Gurgaon (3%) and Hyderabad (1%). On the other side of the spectrum, we have cities that offer their AWS architects lesser salaries than the national average. Chennai offers AWS architects 10% less salary than the national average. Mumbai (5%) and Noida (2%) also offer lower salaries.
AWS Salary in India: Based on Experience
Your experience in the field also has a lot to do with the amount of money you will be making every year as Amazon AWS salary. If you have less than one year of experience as an AWS architect, you will make somewhere around Rs.4,80,000 in a year. If you have been around for a while and have developed great skills in the meantime, you will be paid around Rs. 8,00,000 every year. Now, the other two experience categories are for senior-level architects whose job involves much more of the management and supervision side of things.
Professionals with 6-14 years of experience can make a maximum of Rs. 1,800,000 per annum, while those with more than 15 years of experience have a chance to cross the 3,000,000/year mark. If you are senior solution architect, have the relevant experience, and are working with a top company, you can go up to Rs. 5,000,000 per annum (These figures are taken from LinkedIn)
AWS Salary in India: Based on Employer
Let us now discuss the salaries that top employers pay their AWS solution architects with Associate Certifications. The average salary that Accenture pays its solution architects is around Rs. 4,36,000 -30,00,000 per annum. Tata Consultancy Services pays its AWS architects Rs. 4,20,000 – 20,00,000 per annum. Other names include Ericsson Inc – 20,00,000 per annum, HCL Technologies Ltd – Rs. 2,98,000- 20,00,000 per annum, Wipro Technologies Ltd – Rs. 4,00,000 – 20,00,000 per annum, Techmahindra Ltd – Rs. 3,50,000 per annum – 20,00,000 per annum.
AWS Salary in India: Based on Skillset
There is a difference between Amazon AWS salary and in other salaries in terms of skill set as well. The average salary of a DevOps Engineer is somewhere around Rs. 7,25,000 per annum. On the other hand, a Solution Architect with some experience makes around Rs. 1,000,000 per annum.
An AWS Administrator salary in India ranges from Rs. 3,00,000 per annum – Rs. 9,00,000 per annum with the average AWS Administrator salary in India being Rs. 6,00,000 per annum, according to Glassdoor. Other skills include Software Engineer – Rs. 6,22,000 per annum, Technical Architect – 20,00,000 per annum, System Architecture – 20,00,000 per annum, and IT Consultant – 10,00,000 per annum.
In-demand Machine Learning Skills
Also, there are different skills that can have an impact on your salary, for instance, AWS architect salary can significantly range higher with acquired skillsets. Whether you have that skill or not can increase or decrease our salary.
Let us look at a few of those skills. Proficiency in software architecture can help your chances of getting a higher salary than those that don't have this skill. You can expect as much as a 16% increase in your salary. Other skills that can help you get better salaries as an AWS architect salary include enterprise application integration (14%), enterprise solutions (13%), Java/J2EE (10%), cloud computing (9%), system architecture (5%), and IT consulting (3%).
AWS vs Azure Salary in India
When it comes to comparing AWS vs Azure salary in India, according to PayScale, the average salary of an Azure Architect with relevant experience is Rs.1,977,369 per annum. The salary of an Azure Architect ranges from Rs. 5,52,000 per annum to Rs. 40, 00,000 per annum.

Source
Popular AI and ML Blogs & Free Courses
Conclusion
It is quite clear from the above discussion that an AWS solution architect is one of the most important parts of any IT project. This blog also gives a clear picture of the salaries that people who are willing to pursue solution architect certification can expect to get. However, AWS is constantly evolving and is coming up with newer updates and service additions every few years.
We hope you liked our article on AWS salary in India. These numbers above are not set in stone. The real influencer of your salary is the skills you have, the mastery you have attained over them, and how quickly you grow and make the company grow as well.
It is thus very important for AWS architects to keep updating their skills through training courses that are available online. These courses are short-term skill enhancement programs that are ideally designed for working professionals, who don't have the time to attend regular classes. If you have been a part of the IT industry for long and looking to make a move in terms of salary and career growth, the role of a solution architect offers you the perfect platform.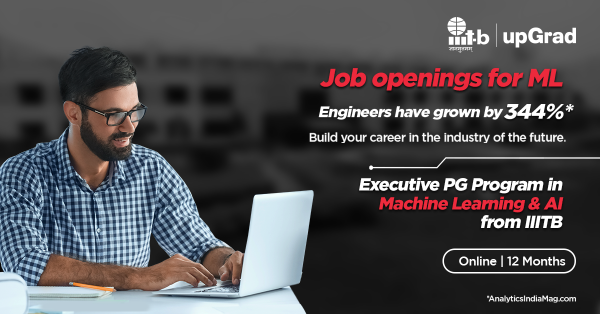 This is precisely the reason upGrad has launched an Master of Science in Machine Learning & AI with IIIT Bangalore, the best engineering school in the country to create a program that teaches you not only machine learning but also the effective deployment of it using the cloud infrastructure. Our aim with this program is to open the doors of the most selective institute in the country and give learners access to amazing faculty & resources in order to master a skill that is in high & growing
demand.
Refer to your Network!
If you know someone, who would benefit from our specially curated programs? Kindly fill in this form to register their interest. We would assist them to upskill with the right program, and get them a highest possible pre-applied fee-waiver up to ₹70,000/-
You earn referral incentives worth up to ₹80,000 for each friend that signs up for a paid programme! Read more about our referral incentives here.