The highest-ranking executive in an organisation is the chief executive officer (CEO). A chief executive officer's primary duties include the following:
Making critical corporate decisions.

Overseeing a company's overall operations and financial resources.

Serving as the primary conduit for information among the group of directors and the company's internal affairs.
Chosen by the board and the company's owners, a CEO responsibly represents an organisation before the world. Being one of the most authoritative and responsible positions, CEOs are aptly paid following the company's status and reputation in the industry.
Let's explore the role of the CEO in-depth and analyse how well the chief executive officer salary figures range across the world.
Who is a CEO, and what do they do?
Chief Executive Officers (CEOs) are in the position of overseeing an entire business or organisation. CEOs can be found in businesses of all kinds and all sectors, from start-ups with just four employees to enormous international companies with hundreds of teams and thousands of workers.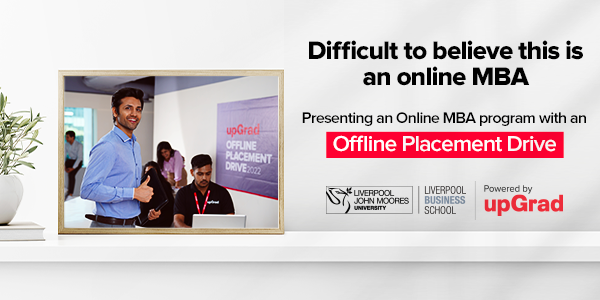 They can run businesses focusing on products, medical facilities, insurance firms, etc. Being a CEO comes with a considerable amount of responsibilities. A study showed that CEOs work 62.5 hours a week on average.
Working in a high-stakes, high-pressure setting is a requirement of the CEO position. CEOs have a lot on their plates, from managing alliances and stakeholder relations to supervising every aspect of a company. A CEO is ultimately responsible for the expansion of a company.
Check MBA courses at upGrad
CEO Job Roles and Salaries
Being the CEO of a company comes with several responsibilities. Let's look at some of the responsibilities a CEO has to execute.
Build effective company strategies and plans, ensuring they align with short- and long-term goals.

Lead and encourage your team members to increase staff engagement and create a high-performing executive group.

Maintain proper control over all the operations and business undertakings to ensure they give the proper outcomes by adhering to the business strategy and mission.

Make intelligent investments to progress the company and boost profits.

Maintain the company's legality and business ethics by enforcing compliance with internal policies and regulatory requirements.

To come up with answers or improvements, examine financial and non-financial reports.

Establish reliable connections with essential stakeholders and partners, and serve as a point of contact for significant shareholders.

To ensure the survival and expansion of the business, analyse troubling circumstances and occurrences and offer solutions.

Uphold an in-depth knowledge of the company's markets and sectors.
Some of the highest paid CEOs in the world are:
1. Elon Musk
Tesla's CEO Elon Musk is the highest paid CEO in the world. His salary was USD 23.5 billion approximately in the year 2022.
2. Tim Cook
Tim Cook, the CEO of Apple, was given an annual salary of USD 99,420,097 in 2022, making him one of the top-paid CEOs.
3.Satya Nadella
According to sources, the CEO of Microsoft, Satya Nadella, is given a salary of USD 54,946,310 per year.
Factors Affecting CEO Salary in India
The average annual salary of a CEO in India is around INR 30 LPA. However, the CEO salary is dependent on a lot of factors. Some of them have been mentioned below.
1. Experience
The estimated annual salary for an entry-level CEO with four years of experience is INR 5 LPA. The estimated salary for a mid-career CEO with around nine years of experience is INR 12 LPA. The average salary for an experienced CEO with 15+ years of experience is INR 34.5 LPA.
2. Location
Location plays a significant role in determining the Chief Executive Officer Salary. The average annual salary of a CEO working in Mumbai is INR 45 LPA. In comparison, someone working in Kolkata is offered a salary of INR 19 LPA.
3. Company
The salary of a CEO can also vary according to the company they are working for. The CEO of Bharti Airtel is offered an average salary of INR 65.1 LPA. On the other hand, the CEO of HDFC Bank is offered an estimated salary of INR 174 LPA. The CEO of Reliance Jio has an average salary of INR 97 LPA.
CEO Salary in Other Countries
CEOs in different parts of the world are offered different salaries. Here are some CEO salaries in different parts of the world.
USA
The average CEO salary in the US is approximately USD 159,834 per year.
UK
The average salary of CEOs in the UK is approximately GBP 73,728 per year.
Singapore
The average salary of CEOs in the UK is approximately SGD 244,576 per year.
Germany
The average salary of CEOs in Germany is approximately EUR 137,021 per year.
How to upskill to become a CEO?
Upskilling is one of the most crucial steps in order to attain the business acumen compatible with that of a CEO. Here's how you can achieve it!
1. Receive the education you require
Becoming a CEO without a relevant degree and a Master's in Business Administration is very uncommon unless you start the company. Start your journey by obtaining a bachelor's and master's from domains relevant to your field of interest. Candidates are also recommended to apply for certifications and diplomas to further cultivate their skills.
2. Obtain the required experience
For most CEOs, having substantial work experience both before and after pursuing an MBA is going to be beneficial. Selecting the correct employers is crucial for developing a solid network of peers and gaining new skills. Most executive hiring takes place via recommendations; businesses hardly advertise C-suite jobs. Hence, if you are looking forward to becoming a CEO, one thing that you must work on is a chain of peers and employees.
3. Work on your leadership skills
Leaders are not made in a day. Individuals develop more vital leadership abilities with time and practice. One of the essential qualities bosses should have is empathy. The other leading qualities frequently noticed are networking, solving issues, composure, and the ability to think.
These are the skills that you must master if you want to become a CEO.
Growth attitude

Empathy

Transparency

Adaptability to change

Sharp communication

Managerial influence

Approachability

Decisiveness

Fairness and morality

Innovation

Improve your executive presence.
A leader is an individual who demands respect and exudes calmness and confidence. In today's work environment, only a few people have been able to master their executive presence. Every CEO should possess an executive presence as they are the company's visage.
4. Increase your influence
Creating valuable connections and relationships is the first step in increasing your influence. CEOs and other C-suite executives work with business leaders and experts to discuss ideas and get guidance on avoiding mistakes or facing a common labour issue.
5. Self-reflection and character development
The process of self-reflection is a successful tool that leaders use to instil humility in their character. By self-reflecting, they can analyse their behaviour and actions while recognising their strengths, shortcomings, and potential development areas.
6. Start creating your vision.
The idea of a business can be different from your vision. Who are you as a leader? What do you desire to achieve? Start working on your vision. Every CEO in this world has a vision that is attainable. So, start creating your vision!
In Conclusion
CEOs manage an array of duties, such as assigning agendas to managers more qualified for particular tasks to keep an eye on the productivity and health of their organisations.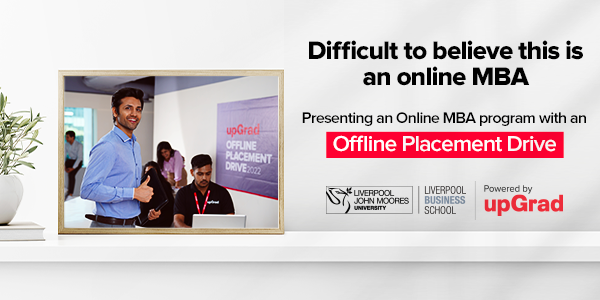 Apart from that, these individuals work on improving the company's revenue through proper management when creating priorities for short-term and long-term objectives for the company's success throughout the planning stages. A CEO is the backbone of a company. Even though the Chief Executive Officer salary is handsome, it comes with several responsibilities.
upGrad's Post Graduate Certificate in Product Management
Do you want to learn in-depth about product management? Check out upGrad's Post Graduate Certificate in Product Management to develop a product mindset. The course has been designed to make you a master in various aspects of product management. The course will also help you build your product under the best mentorship.
Enrol with upGrad right away!