Robotics is an emerging technology field at the intersection of Computer Science, Information Technology, Electronics Engineering, and Mechanical Engineering. According to the International Federation of Robotics, India ranks at the 11th position worldwide in terms of annual robot installations. As more companies begin investing in digitisation, the adoption levels are set to increase further.
This blog will take you through the role and responsibilities of robotics engineers and further inform you about the robotics engineer salary in India. But first, let's look at some real-life applications.
Is robotics engineering a good career?
Robotics engineering is boosting rapidly. It is signified to grow at an annual growth rate of 28 per cent between 2021 and 2030. According to PayScale, the average robotics engineer salary in India ranges from INR 4,00,000 to INR 30,00,000 per year.
The demand for robotics engineers is set to increase with the emergence of Industry 4.0 and the Internet of Things (IoT). As businesses increasingly rely on automation robotics engineers will have a responsibility in creating, building and overseeing systems.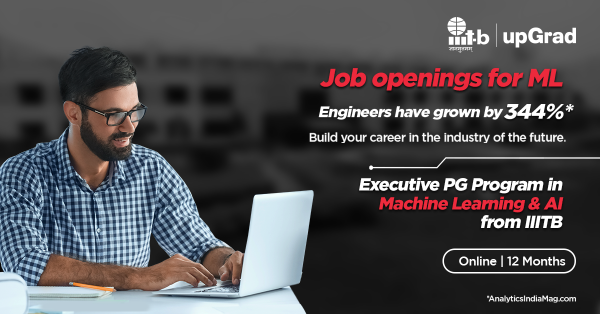 According to PayScale, some of the popular robotics engineer jobs and their average robotics engineering salary in India include:
| Job Title | Average |
| --- | --- |
| Robotics Engineer | ₹433,488 |
| Robotic Process Automation (RPA) Developer | ₹627,379 |
| Automation Engineer | ₹496,664 |
| Senior Automation Engineer | ₹700,000 |
| Senior Software Engineer | ₹910,142 |
Robotics Application in Industry
India's industrial robots market is expected to grow at 13.3 percent through 2025. Currently, the use cases extend from manufacturing and packaging to banking and healthcare. Here's a summary of the diverse applications.
Robots are used for material handling, sorting, and inspection in the electronics industry.

The automotive sector is bringing automation to assembly and manufacturing via robots.

The banking sector is deploying robots to sort currency notes in several locations across India.

In the medical field, remote telerobotic procedures and robot-assisted precision surgeries are becoming a reality.

Healthcare assistants and robotic prosthetics are also gaining prominence in the healthcare arena.

Robotics technologies are making headway in the aerospace and education sectors as well.
In-demand Machine Learning Skills
Enrol for the Machine Learning Course from the World's top Universities. Earn Masters, Executive PGP, or Advanced Certificate Programs to fast-track your career.
What Does A Robotics Engineer Do?
Robotic engineers are the behind-the-scenes professionals who solve complex problems and design effective systems capable of performing human tasks.
Prior to building full-fledged robots, engineers thoroughly examine the job at hand. How are the repetitive and manual activities obstructing the workflow? Is it possible to automate them? How would a robot solve the problems? What could be the potential malfunctions? These are some of the questions engineers need to address at the outset.
After the preliminary analysis, they use computer-aided tools, such as 3D CAD, to design the robot down to the circuit level. Similarly, computer-aided manufacturing software helps engineers control and manufacture the product pieces.
Here are some standard responsibilities of robotics engineers in today's workplaces:
Designing, building, configuring, and testing robotics systems.

Creating software systems to control the robots.

Providing technical support for the applications.

Undertaking path-planning and teaching navigation with specific algorithms.

Assessing and evaluating prototypes of robotic systems.

Reviewing design calculations and cost estimates.

Researching about the design, operation, and performance aspects.
The above-mentioned tasks require proficiency in multiple technical areas, such as programming, cognitive psychology, computer science, and electronics, among others. Engineers also need to refine their problem solving and analytical skills while constantly updating their knowledge and skills. With the right qualifications and industry-oriented skills, they can advance to senior positions and lead teams while earning premium salaries.
With this perspective, here's an overview of the average compensation for robotics engineers in India.
Skills
The skills possessed by robotics engineers can greatly impact their salary. Proficiency in C , Python, and Java programming languages is highly valued in the field. Also, skills in artificial intelligence, machine learning, and computer vision areas boost a robotics engineer's earning potential.
Here are the most popular skills and their impact on the salary of a robotics engineer:
Software Development:

65%

Computer Vision:

10%

C Programming Language:

8%
Here is the robotics engineering salary in India based on some of the most sought-after skills in the field.
Robotics: INR

4,00,000

C Programming Language: INR

5,00,000

Computer vision: INR

5,00,000

Programmable Logic Controllers (PLC) / robotics and automation engineering salary in India: INR 3,56,000

Python: INR

4,50,000

Software Development: INR

7,50,000

Robotics and artificial intelligence engineering salary: INR 10,00,000
Robotics Engineer Salary in India
According to Glassdoor, the national average salary for a Robotics Engineer in India is Rs. 3,91,447 per year.
Indeed approximates robotics engineer salary depending on the location. The average base salary in Gurgaon and Delhi are estimated at Rs. 38,304 per month and Rs. 23,153 per month, respectively. The starting pay ranges between Rs. 16,000 per month to Rs. 20,000 per month in other major cities like Mumbai, Bengaluru, Chennai, Hyderabad, and Kolkata.
Career advisory site AmbitionBox provides a snapshot of the robotics engineer salary in terms of seniority.
Entry level (0-3 years): Rs. 1,70,000 per year

Mid-senior level (5 years): Rs. 3,40,000 per year

Senior-level (8 years): Rs. 7,50,000 per year
An analysis of robotics engineer salary in India by Payscale reveals that the minimum salary is estimated at Rs. 1,47,000 per year while the maximum salary stands at Rs. Rs. 30,00,000 per year. The platform also lists the annual remuneration for different positions as follows:
Robotics Process Automation Developer: Rs. 4,10,000 – Rs. 10,00,000

Automation Engineer: Rs. 1,46,000 – Rs. 9,21,000

Senior Software Engineer: Rs. 3,05,000 – Rs. 10,00,000

Senior Developer/Programmer: Rs. 5,86,000 – Rs. 10,00,000

Senior Automation Engineer: Rs. 6,02,000 – Rs. 20,00,000
As you can see, the remuneration for robotics professionals goes on increasing as they occupy senior roles. Robot Design Engineer, Instrumentation Engineer, Robotic Simulation Engineer, and Automation Product Design Engineer are some other high-paying designations in the field.
If you are thinking about pursuing a full-time career in robotics, you should note that employers determine the compensation packages based on the following factors:
Market factors:

Company size, location, growth stage, and industry competition.

Employee skills:

Level of technical expertise and work experience demonstrated by the candidate.

Growth prospects:

Company brand name, long-term value to employees' careers, opportunities for exploration at the early stage.
Top Paying Robotics Engineers Job Companies in India
The future appears promising for robotics engineers in India. Robotics engineers can explore employment prospects in sectors such as manufacturing, healthcare, defense and research. The salary prospects for robotics engineers are based on the company they work for. Some of the companies in India are renowned for their investments in robotics and automation and offer competitive salaries to attract and retain skilled professionals.
Tata Consultancy Services (TCS): TCS, an IT services and consulting company has been at the forefront of advancements. Robotics engineers employed by TCS can expect to earn salaries ranging from INR 4,70,000 to INR 11,00,000 depending on their experience and skill set.
Infosys: Infosys is an IT company that heavily invests in robotics and automation. Robotics engineers working at Infosys receive salaries ranging from INR 9,00,000 to INR 12,00,000 per annum. Higher salaries are offered to professionals with experience.
Wipro: Wipro is a leading global information technology company providing consulting and business process services. Robotics engineers get salaries ranging from INR 9,00,000 to INR 11,00,000.
HCL Technologies: HCL Technologies is an IT services and consulting company. Robotics engineers working at HCL Technologies make salaries between 2,00,000 to INR 10,00,000 per year.
Popular AI and ML Blogs & Free Courses
Location
Salaries for robotics engineers can vary depending on the location in India. Metropolitan cities like Bangalore, Mumbai, and Delhi offer higher salaries due to the presence of major companies and research institutions.
Let's take a look at the salary for robotics engineers in the top locations in India.
| Location | Salary |
| --- | --- |
| Bengaluru | 5,08,000 |
| Pune | 4,20,000 |
| Chennai | 4,00,000 |
| Hyderabad | 4,25,000 |
| Delhi-NCR | 4,00,000 |
Upskill and Earn Premium Salaries
A recent article by Analytics Insight highlights the current demand and future scope for robotics in India. Companies like Accenture, Oracle, ABB, Red Hat, FANUC, EDAG, and Mechatron Robotics are hiring for multiple positions and paying well to attract talent. The hiring trends are likely to pick up as autonomous machines have already started seeping into manufacturing, construction, mining, automotives, drones, education technology, etc.
Typically, mid-senior roles require experience in development tools and platforms, such as Python, Microsoft System Center Orchestrator, PowerShell, Database skills, among other skills. Some organisations want candidates to have strong proficiency in C++/Python/Java, an understanding of UI/REST services, mechatronics, prior exposure to automation testing, troubleshooting, and so on.
An academic background in computer science and related disciplines can help you with the foundational knowledge and skills. But to advance to high-paying roles, you would need to refine your capabilities in line with job market expectations. For instance, recruiters look for a combination of technical and soft skills when hiring people to lead automation and robotics projects. They prefer candidates who can work independently with limited supervision and also interact with diverse teams. Additionally, communication and leadership qualities demonstrated by the applicants play a huge role in the final hiring decision.
FYI: Free nlp course!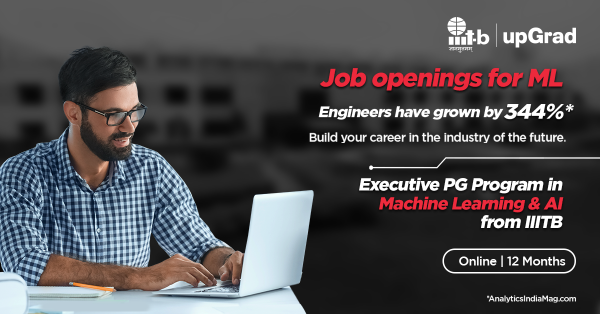 Nowadays, freshers and professionals can pursue online courses to develop these skill sets and earn higher salaries. Advanced diplomas and degrees from reputed institutions add credibility to your profile and offer career mentoring opportunities that you may not receive during your undergraduate studies or work life. upGrad's programmes in Software & Technology and Machine Learning are perfect for this type of integrated learning.
Building robots is an iterative process. And so is the training required to enter this area of work. So, make sure that you keep pace with the industry trends and upskill to meet and exceed your aspirations. Hopefully, the above insights on the robotics engineer salary in India will guide you in taking that next step!